Reason Time... Red Dragon, Amy Winehouse, Michael Rose and the "authentic voice"
08/14/2015 by Angus Taylor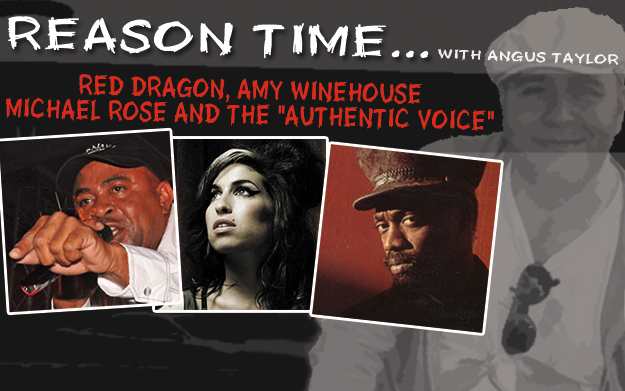 I was saddened to hear of the passing of dancehall deejay Red Dragon at age 41 after a long illness.
 
His biggest hits were during the late 80s and early 90s. Yet coincidentally, I was thinking about him just the other day.
 
A friend and I were discussing the life and death of another departed artist - the singer Amy Winehouse. The recent Asif Kapadia documentary Amy had reignited passionate debate on social media. The friend said he didn't like Amy Winehouse because she sang in a "fake voice". Similar comments were made in 2012 by Portishead's Geoff Barrow concerning her phrasing - which owed much to the jazz and soul singers of previous eras.

This got me thinking: if you listen to Jamaican music - what on earth is an authentic, as opposed to an inauthentic, voice? I thought of the way Michael Rose's early singles for Niney, such as his original 1975 Guess Who's Coming To Dinner, were delivered in a rich bluesy tone due to being influenced by Dennis Brown. [CLICK HERE TO LISTEN OR CHECK THE VIDEO PLAYLIST BELOW]


After being advised that he couldn't succeed by sounding like Dennis, Rose developed the "Waterhouse" "pure singjay" style we now associate with him and Black Uhuru – "tu tu twengs" and all. Can that really be said to be his "real" voice? I challenge anyone to listen to the original cut of Guess Who's Coming To Dinner or 1973's Freedom Over Me and tell me it's affected or fake. [CLICK HERE AND HERE TO LISTEN OR CHECK THE VIDEO PLAYLIST BELOW]


Then I remembered how, back in 2010, I saw Red Dragon perform at Reggae Jam Festival in Bersenbrück, Germany.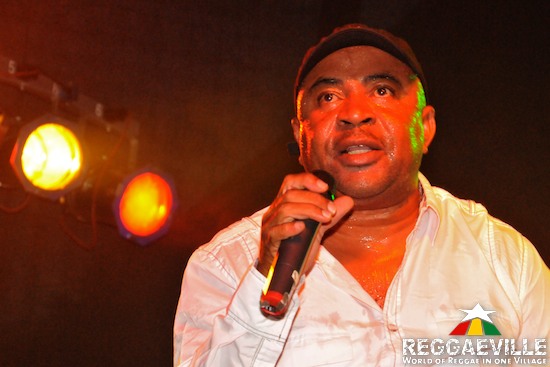 A memorable segment of his stage act saw him impersonate a series of approximately twenty artists including Buju, Capleton and the Marleys - cleverly capturing their timbre. It made me think about how fluid the concept of an authentic vocal can be.
 
The search for authenticity is an undertaking many musicians believe in passionately. But laypeople should be wary of calling a vocal style real or fake. An artist might not find their true musical voice because he or she is pressured into singing lyrics or on rhythms they dislike, for commercial reasons. However, the idea that a particular sound is genuine and another false makes no sense.

What we call someone's hallmark delivery might just be the one which succeeded. Just ask Junior Murvin, who sang several songs in a lower register yet none were so well-received as his falsetto on Police and Thieves. Or Bob Marley, who took on the strange phrasing learned from Lee Perry to become the Bob we know and love. Whether Amy's small catalogue was sufficiently original to stand comparison with these legends is a whole other topic. But if a sound comes out of an artist's mouth and makes you feel something – it's their real voice.
 
Thank you Red Dragon - for your contribution to dancehall and for your contribution to my understanding. RIP.