Review
Album Review: Rebelution - Free Rein
06/16/2018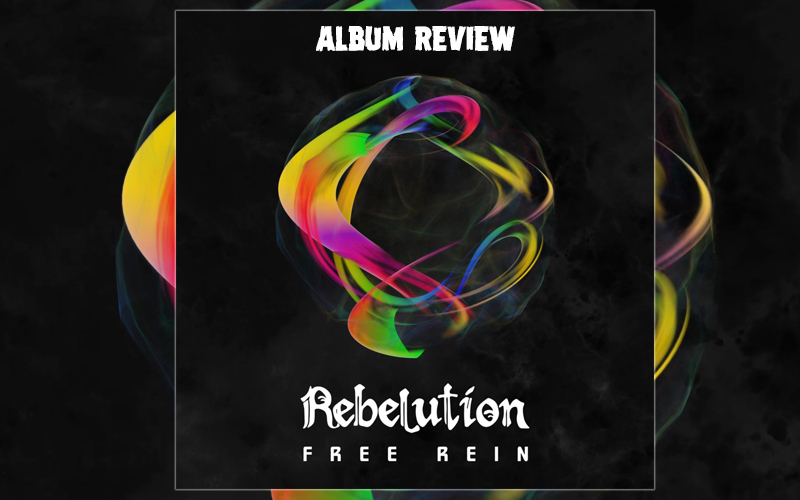 Never change a winning team. Rebelution has got what it takes to be Reggae super stars in the US and beyond. So why consider changing the battle plan? Their current album Free Rein was released through Easy Star and their own label 87 Music and mostly stays true to the typical Rebelution sound which keeps attracting hundreds of thousands. From their founding days in Isla Vista, where the band members met at the University of California in Santa Barbara in 2004, their style has been consistent, unmistakable and authentic.
The two previously released hit singles Celebrate and City Life build on what had made the band's sound so unique in previous years. A powerful rock beat, slinky guitars and a vigorous baseline doubled by a picking guitar combined with front man Eric Rachmany's distinctive timbre and close-to-life lyrics. Acoustic Songs like Healing, whose music video was recently released and Constellation, an emotional ballad, open doors to new musical horizons, while in general, Free Rein incorporates the marching and energized spirit of Rebelution as we know it from their previous largely successful albums. On Free Rein, for the first time Rebelution worked with renowned producers from Jamaica. Don Corleon, who is responsible for a number of releases with artists like Sean Paul, Sizzla, Gentleman and Rihanna co-produced Rise On Top, which critically reflects on celebrity, success and ambition.
Furthermore, Winta James (Militancy Riddim/ Rootsman Riddim) teamed up with Rebelution for Settle Down Easy and City Life, two songs that keep wearing a typical Rebelution sound garment, even though the producer left many refined details and musical signatures on them. All in all, Free Rein pairs development and stylistic confidence in a way that makes it easy to believe that this album, like its siblings, was born to win.
---
Release details
Rebelution - Free Rein
DIGITAL RELEASE
Release date: 06/15/2018
Tracks
01. Celebrate
02. City Life
03. Legend
04. Settle Down Easy
05. Take On Anything
06. Patience
07. Rise On Top
08. Trap Door
09. Good Day
10. Healing
11. More Energy
12. Constellation