World Reggae Contest 2016 - Meet The Finalists... RAPHA PICO
08/08/2016 by Gardy Stein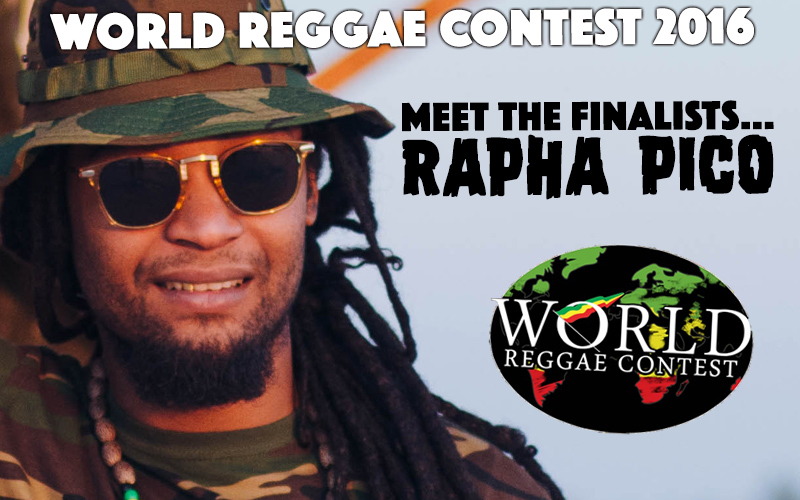 Rapha Pico steps into the finals of the World Reggae Contest as the second act hailing from the Netherlands. He replaces the International Dub Ambassadors who unfortunately couldn't make it to Poland. Combining different cultural influences as a child of a Suriname mother and a Martinique father growing up in Amsterdam, Rapha is deeply devoted to the original sound of Reggae. So far, he has recorded two EPs (Roots in 2013 and Get Ready due this year) and won the Benelux Reggae Contest in 2014. Together with his band The Roots Rockers, he will present his unique foundation vibration to the Polish audience. Says the artist:
 
1. Your expectations of Poland:
I expect the vibe of the crowd will be energetic, but I don't think most of them understand English. I'm looking forward to link up the K-Jah Sound from Poland and to the release of our tune on the 5th of August which we will be promoting at the Festival.
 
2. What can people in Ostroda expect when you appear on stage? What does your live performance look, feel and sound like?
The people can expect a Roots Rock Reggae performance of high energy, spirituality and positive vibrations. We often hear from people that our show uplifts the spirit, that our message of peace and love for all is clear to the ear. Even people that normally don't listen to Reggae feel that this music is talking to them.
 
3. Why do you deserve to win the contest?
Every band in this final round deserves to win, in my opinion.
 
4. If you are the lucky winner of the contest, you will have the chance to record at a studio in Jamuaca. What does this mean to you? Do you have plans for that recording session already? Share your thoughts…
Well, first of all it would be a great honor to record in a legendary studio. And it would mean that my 3rd EP is coming sooner than expected!
5. If you could choose freely, who would join you in the studio to record a feature/ combination track and why?
The living legend Vaughn Benjamin of Akae Beka/ Midnite.



WATCH RAPHA PICO LIVE ON STAGE - August 14th!
LIVE STREAM INFORMATION HERE!