Protoje - Royalty Free @ Festiville Magazine 2016
06/16/2016 by Angus Taylor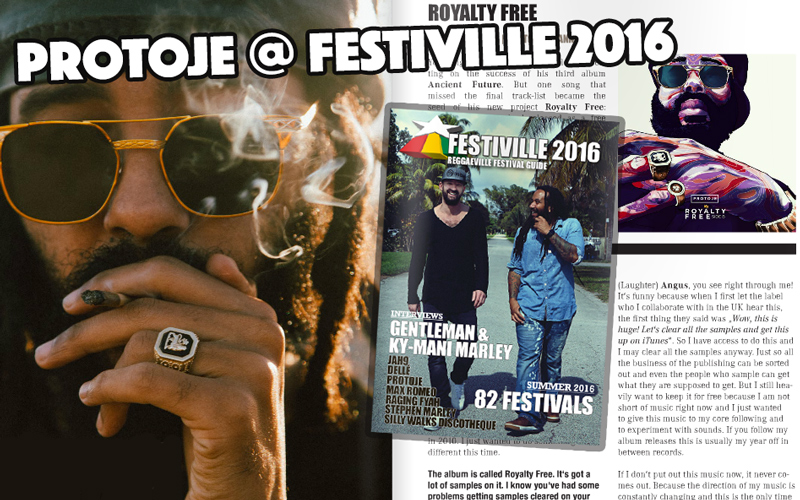 MUSIC IS A GIFT

You might think Protoje would be resting on the success of his third album Ancient Future. But one song that missed the final track-list became the seed of his new project Royalty Free: half of which he shock-released as a free download on his birthday, June 14th.


Fortunately, Proto tipped off Angus Taylor with his intentions. They had the following conversation about the many ideas behind his unusual and unexpected creation. It turns out its various roots go very deep.

Why did you decide not to pre-announce the release of your new album?
Because I never wanted to go about it in the same way I have done all my past releases. Firstly, because it is free so I feel like most of the campaign for it can be done "in post". And, secondly, because it's all about experimenting and as much as I am a student of the music, I am really a student of getting your music out there. Because this is something I have great interest in and want to be able to do for artists that I sign and I look out for. To understand how music is moving and the industry is different in 2016 than how it was in 2010. I just wanted to do something a bit different this time.



▶ READ THE FULL INTERVIEW HERE & DOWNLOAD FESTIVILLE FOR FREE!