New Tune: Major Lazer feat. Protoje - Christmas Trees
11/25/2016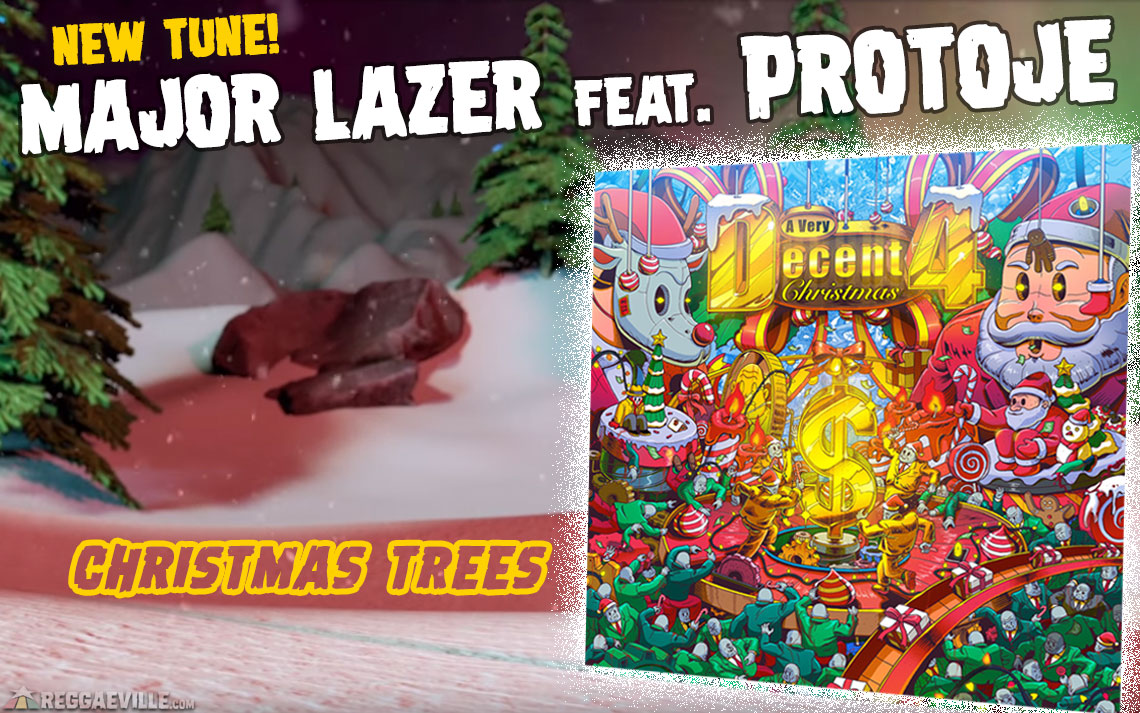 Not an unexpected combination, but the result is a surprise for sure: Major Lazor and Protoje teamed up for a very special christmas tune! The song Christmas Trees is featured on the 4th edition of Mad Decent's A Very Decent Christmas compilation. Listen below and get some more facts from the label's official info text:

It's the most wonderful time of the year again, a time when we all lose our minds. At Mad Decent, we're back to light up your holiday season one more time with A Very Decent Christmas 4. And as with previous years, we've flipped your favorite tracks into unforgettable Christmas carols. But what makes this season different is the shear amount of original jingling tracks from our favorite Christmas loving producers: this is the official soundtrack to your post-apocalyptic holiday season.

This dark but merry affair is a true global takeover with artists from Kyoto, Trinidad, The Netherlands and everywhere in between. You'll find Major Lazer crossing paths with Protoje on Christmas Trees— cause who doesn't love lighting those up? Sharing a pine needle flavored vape fireside in an abandoned castle in the woods, you'll find Rap and Reggae holding hands with Gabber and Dembow. And since the world is mad and gone, we had to reach out to visionary artist Juyong Lee to visually portray the mechanical, capitalist path the holidays have inevitably taken. Whatever red God you worship—whether it be Santa, Krampus, or Joulupukki— we got your ears covered with this yearly chimney ritual by Mad Decent.