Marcia Griffiths & Friends - Celebrating Bob Andy
03/27/2021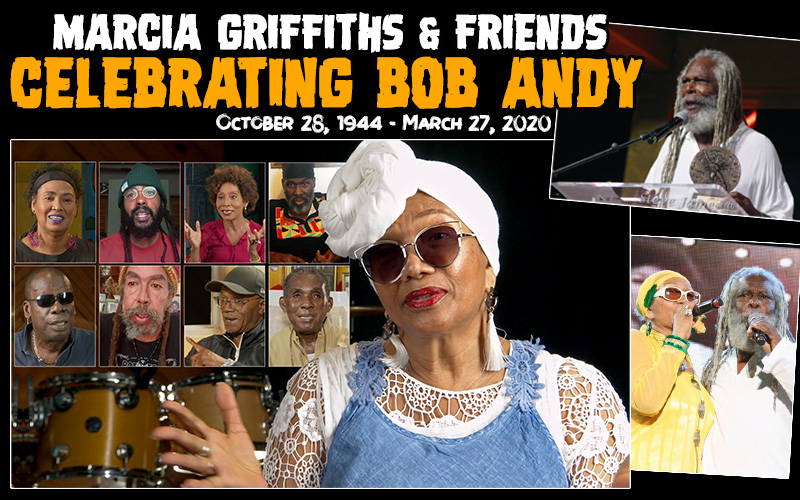 Reggae Icon Bob Andy's passing on March 27, 2020 was an incalculable loss for his family, his friends, his fans, and the Jamaican music industry. At the time, the world was reeling from the confusion and restrictions of the first Corona Virus outbreaks.
No one was more deeply affected than Bob's long-time musical partner and close companion, Queen Marcia Griffiths, who says:
"So many of us didn't have the chance to say goodbye properly. We all felt that we couldn't let this anniversary go by without finding a way to pay our respects to our unique, and astoundingly talented friend.
Bob had so many friends, both here in Jamaica, and around the world. Those of us who have paid tribute to him in this video understand that we are representing so many more of his bredren and sistren who miss him dearly."
Produced by: Tashan Hendricks
Edited by: Andrew Astwood
for Jove Music
Photos by: Steve James and Tim Barrow