Interview with Protoje - Time Lost, Time Found
08/26/2020 by Angus Taylor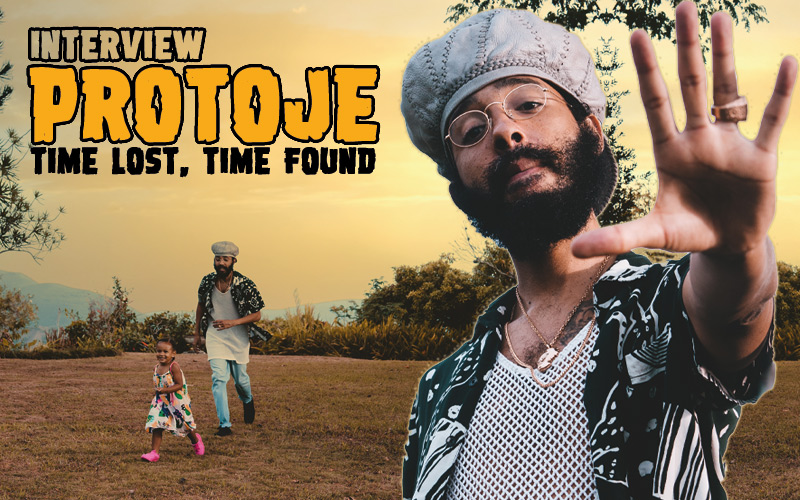 St Elizabethan lyricist Protoje drops fifth official studio album In Search Of Lost Time on August 28th. Like the previous four albums it references time in its title and as its concept.
The young man who once felt a 7 Year Itch to put out his first album has attained international reach. This year he announced a multi-artist label deal at RCA for him and his signings Sevana and Lila Iké. But not everything has gone his way. His plans to tour with Lila and Sevana have not come to fruition due to the global pandemic. Forced into isolation, and inspired by the writings of French thinker Marcel Proust, his lyrics focus on his wish to live a more balanced life now that his initial dreams have been realised.
Third album Ancient Future concocted the perfect blend of roots reggae and hip hop. Fourth record A Matter Of Time achieved synergy between this and the chill pop styles of the current era. In Search Of Lost Time goes even further in shaping a sound that is rooted in reggae yet joins the international conversation of modern black music. The role of producer Winta James is reduced, yet still prominent, with rhythm contributions by Iotosh Poyser, Supa Dups, Ziah Roberts, Natural High, The Grei Show and Stephen McGregor. The track-list includes huge rap fan Protoje in combination with Wiz Khalifa. Some of the rhythms could be described as trap reggae fusion. While sticklers might see this as courting the US market, the production team and wordplay is all Jamaican. Repeat listening reveals reggae woven into every song.
But the most important change is a new lyrical side to Protoje: a shrewd operator in the music business, who in previous songs seems totally in control of every situation. On In Search Of Lost Time he opens up about insecurity, doubts and fears in a way that completes him as an artist.
Angus Taylor spoke with Protoje on life, his album, boxing, and how his new directions are driven by Sevana and Lila's input...
As somebody very interested in the concept of time, how are you finding this very strange time?
Just adjusting, a bit over it now. Very eager to play music and get back to normal life. It has afforded me the time to focus on a lot of things that I have not been. It's given me time to make a lot of music but I really want to start getting the energy from outside now.
In our last interview in 2018 you didn't want to tell me what you've been reading in case it gave away what was happening with the next album. It seems you've been reading Marcel Proust? Did you read all seven volumes? I've never even tried.
No, no, no. I have the first three volumes. But he's so dense. It's very hard to read. So there will be a 500 page book and he'll write four pages on a side idea and then go back to what he's writing. It's very dense, it's very poetic, and it's really about tracing back through his life and connecting with things that might have not seemed as important to him when it happened. That gave me a good feel of which way to start making this album.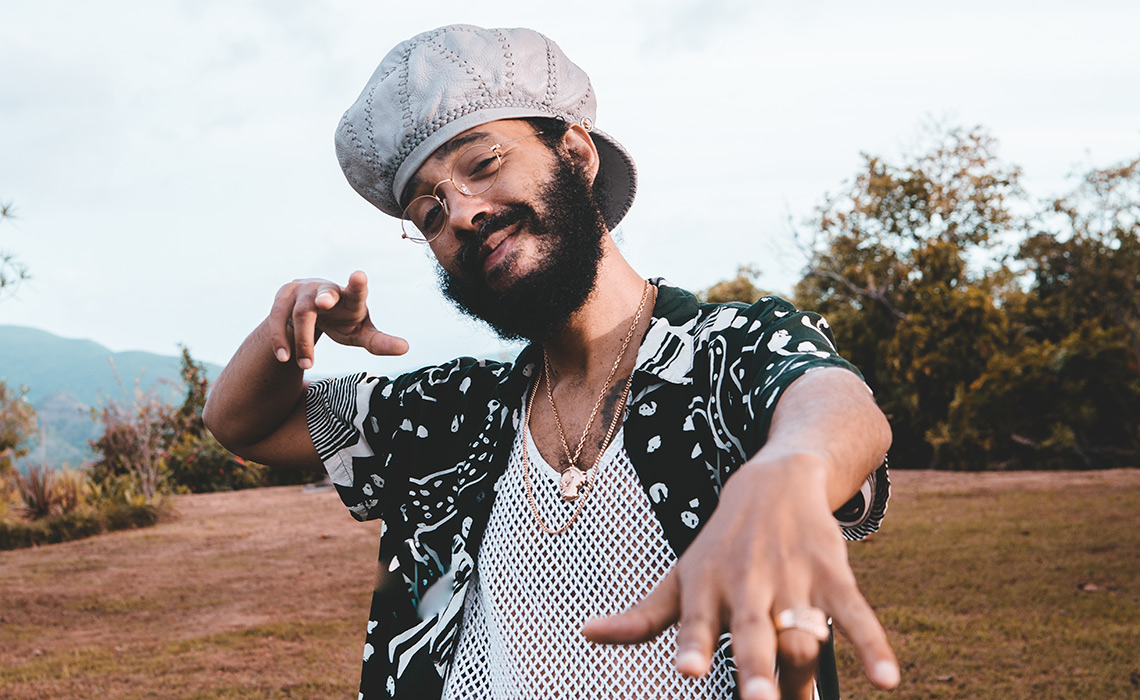 Another thing you said to me before is, although you're pleased with how your career is going, you have spent a lot of your time travelling. It's strange to ask this when your travel and touring is restricted but do you think that, with your new deal with RCA, your life is going to be more balanced?
I think my travel and touring was extreme and now I think this being at home is a bit extreme. But I don't think I'm ever touring again like I once toured, doing those two month runs ever again. I think I'd balance it and make sure I have enough time to be home and work on music and get my mind right. Not spend all year on the road trying to play 100 shows.
The cover features a picture with you and your daughter, so it's clearly very much about spending quality time at home.
It was shot at my studio. I got the idea when [my assistant] Jamila asked me to take a picture of her standing out on the lawn. When I saw the picture on her WhatsApp I was like "Yo this frame looks like it could be from my album cover".
I pitched it to my creative director Yannick Reid. He liked the idea and then I came up with the idea of me chasing my daughter. For two reasons. One, that's a game she likes to play, me chasing her, acting like I can't catch her. And then conceptually it was perfect for the concept of In Search Of Lost Time, me trying to get the time that I have lost: missing birthdays, weddings, not being around for things I would like to be around for. And the symbolism of it, it's me just one or two steps behind my daughter who is a symbol of everything personal to me. So that cover is me in search of her, in search of everything that is not my career.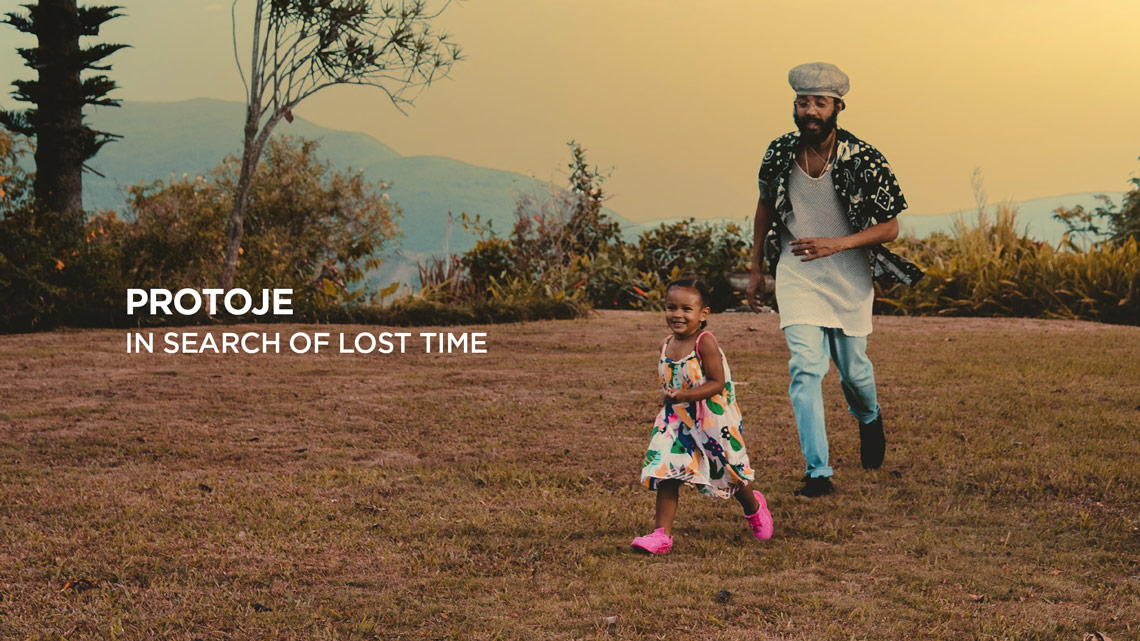 I'm not sure if "irony" is the right word but there's an interesting dissonance. You must have worked so hard to make this album as good as it can be but it's about wanting to do other things?
Yes, and it's not even wanting to do other things. It's just appreciating other things more and balancing my life. I want to do everything I'm doing musically but it's just a matter of balancing it a bit better. And being aware that no matter what you do in life, something else suffers. So there's always a sacrifice you have to make. And at this time, that was the sacrifice I have been making.
Can you tell me how the RCA deal happened?
I was out in LA after a tour, it must have been in 2018. I met a guy at a party, AK, who is one of my day-to-days over there. His cousin Archie Davis was just moving from Interscope to go to RCA and AK was like "Yo I want you to meet him, he is into your music and wants to talk about RCA stuff".
So I met them, we were hanging out chilling and smoking, talking all night. I played Archie Sevana's A Bit Too Shy and he was like "Wow this is super dope. She's really good." I played him Lila Second Chance and he was like "Yo both of these are your two artists? Bro like I'm not even interested in signing you as an artist anymore. You should be getting a label deal." I told him that was what I really wanted to do. He started to conceptualise. We started to talk. In September 2018 he came London to watch and meet Sevana, at the show I did with Chronixx at Alexandra Palace. He started at RCA and we spent most of 2019 trying to get the deal and the parameters right.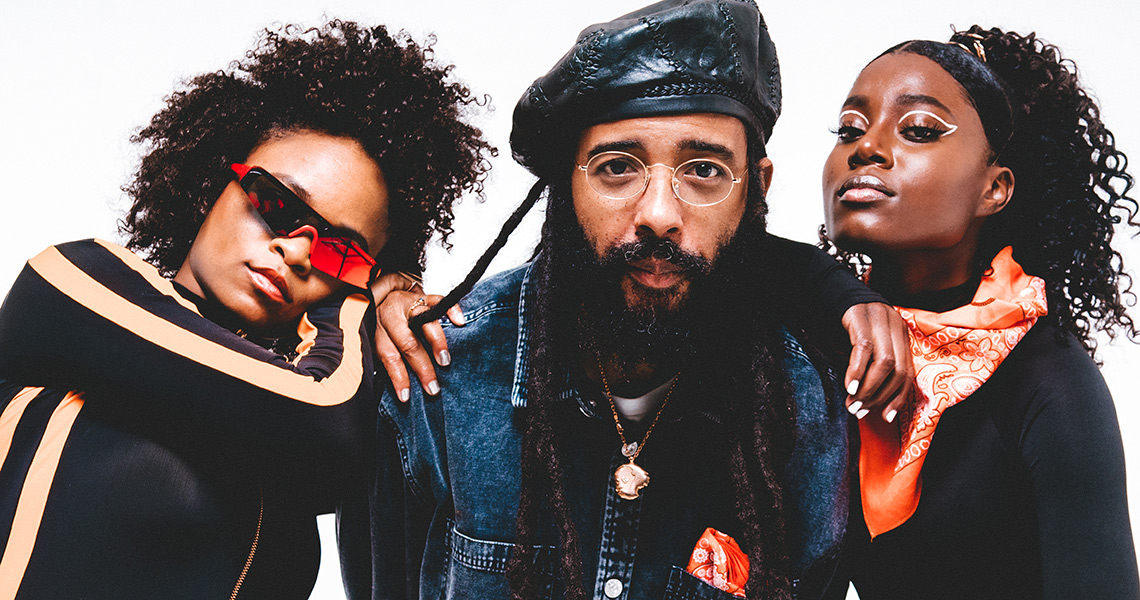 You mentioned the Chronixx gig. As a Londoner, watching you come there as a new artist, grow your fanbase and sell out venues was very impressive. You had a show with Lila and Sevana that was supposed to happen in May. It must have been disappointing but I'm guessing you're confident you can build that momentum again.
Definitely. I think it's going to be even greater than it was going to be because to be honest, Angus, and I hope this doesn't come off the wrong way, but musically not being able to travel this year, has done wonders for me and my whole team. I don't think that if I was on tour you would have seen Lila's EP, Sevana's EP and my album come out this summer. Maybe one? But there's no way I could have produced three projects if I spent the last three months on tour. Lila and Sevana who are on the London shows with me, have made great steps in the past three months in their careers. So me, Sevana and Lila there in 2021 and us being on a flyer in 2020 is two completely different levels of reach and fanbase and excitement that we'll be able to generate. So once there's outside again I have no concerns. The only concern is when we'll be able to do it!
Is there anybody else that you're planning to sign as part of your deal? Or is that still embargoed?
Yeah yeah, RCA likes what we're doing. They pitched two more artists that I've worked with that they are interested in bringing on board. I'm just in the last part of finalising that stuff. But they're very excited about what we are doing. Archie and the team are basically trying to set me up a bridge in between Caribbean music and mainstream America.


You've always had lots of plans in place before they happened. Would you say this deal was always part of your plan?
Definitely. I told my friend that I wanted a label deal before 2020. I wanted to spend the first 10 years focusing on being an artist, trying to establish myself and working with other artists. And then hopefully the next decade focusing on production and the label and putting out music. Obviously making music myself but I wanted to be in a position to not just be an artist. I wanted to be running my label and having a proper label deal where I could get music out for other artists. One month before 2020 it got finalised, so we made it by a month!
You've managed to be a successful artist in the download era, the stream era and now we're in a situation where the touring side is closed off. I'm guessing you feel confident you have a plan to work your way through this as well.
The settling thing about this is that everybody is going through this as well. Whether you're Beyonce, you're Protoje, you're Wizkid, from whatever place you are, you can't travel and see your fans as you once used to. So the industry will have to adjust and I think in the industry adjusting we are positioned very well for doing all the things that we've needed to do, so we will be able to adapt.
So it's hard for me to tell you what we're going to adapt into because it is changing as we are speaking. But I'm confident in our ability to adapt. The company, the label, the team has been built to be able to change course and come up with new ideas and plans. So we are keeping our eyes and ears very tuned in, we're making sure our online presence, which has been built for years, which is now very key, is already where it needs to be, our content, our streaming, everything. So no, I'm not concerned as yet but just on a personal level there's nothing like seeing people in front of you which is a big drawback for me right now.
Let's talk about the album. Like A Matter of Time, it's not a long album. Some albums I've been sent recently by Jamaican artists have been quite long. I feel like the long album is coming back into fashion and I hope it doesn't.
I'm with you. I do not like a long album. I can't tell you the last time I've put in an album over 15 tracks and listened to it. Maybe Chronixx Chronology was 16 and I listen to all of that but I'm a super Chronixx fan so it's a bit of an anomaly. But I didn't grow up listening to long albums. I don't want to be listening to an artist for one hour personally as a fan. My last album was 10 songs. This one is 10 songs. I would be hard pressed to ever go over 11-12 songs again. I just don't like the way it vibes. I like it neat. Just going back through the Bob Marleys, the Black Uhurus and the Ini Kamozes now, the albums I love. People will say they were limited to records and LPs were only a set time. But for me the flow of it is better and right now I think it's better for people to consume it that way.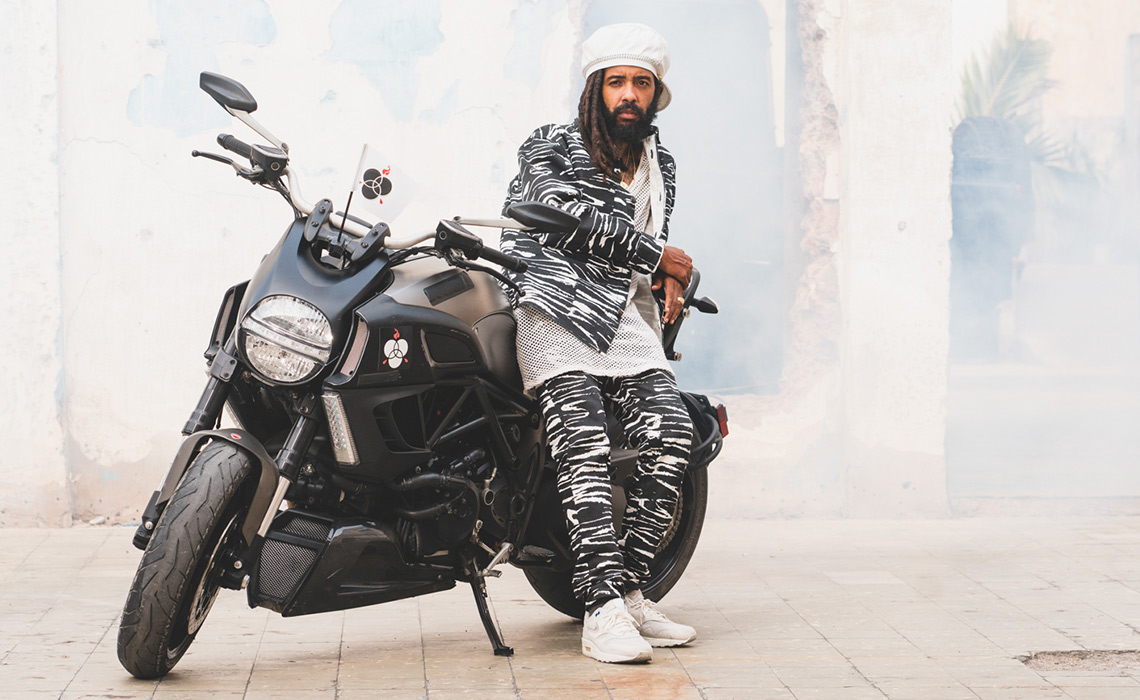 And also making an album is about making choices.
Exactly. Very, very good point. To be able to make a decision and not put everything that you think is dope on one project.
Winta is producing a bit less on this album. But he was sharing the first single on Facebook and he's obviously deeply involved. Tell me a bit about the co-production help that you've had.
I did two albums with Winta and they were two very good experiences. He's one of my biggest mentors in music. I came out of Don Corleon's studio between 2010 to 2013 and then Winta essentially 2014 to 2018 where I got to learn a lot about production, sounds, textures, mixing, mastering, recording, equipment. So all of these things I was busy learning. After I did the two projects with Winta, even before I did them, I knew that the next, the fifth record, In Search of Lost Time, was going to be something I executive produced and visioned myself. Because on Ancient Future and A Matter Of Time Winta had the final call on music. That's a deal we made on production, mixing and all those things.
So I wanted this project to be a bit more me and completely my vision. At the same time there are different producers I wanted to work with and come up with songs with. So that's what you see manifesting on this project. Obviously Winta was one of those producers I wanted to work with as well. And especially to start my album, I like how he sets the tone of projects very well. So he is on the first track. Iotosh who is a real dope young producer coming up now, he has two tracks on it. Supa Dups has three. Ziah who is like my in-house producer now, he has three on it. Natural High has one. Stephen McGregor is on it. A young guy The Grei Show is on it. And obviously I co-produced a bunch of it.
I remember you told me a story about how you originally sang the chorus of Who Knows. You're singing a lot of choruses on this album.
Yeah I am! I think that's the biggest change you'll see from my last two records. Because Winta's focus with me as an artist was more to be a deejay, more deejaying lyrics, not as much singing the hook. So he would basically give away a lot of the hooks. Sudden Flight to Sevana, that was a pre-done hook. Protection was a pre-done hook that he gave to Mortimer.
Whereas Supa Dups when he worked with me the first time was like "Yo I need you to be singing more. I want to hear you sing a chorus." For Still I Wonder I'm like "Yo we should get a feature" and he's like "No you're going to sing it yourself. You're going to do the harmonies yourself. I want to use up your vocal more. That's what I want to see more from Protoje." So somebody like Supa Dups telling me that, just made me be a bit more experimental with my voice. That kind of started it off and when I ended up doing my other productions like Same So, Like Royalty and Strange, I just had to do all my hooks myself.


Another big change is you are showing a bit more vulnerability in your lyrics. I wouldn't presume the person in your songs is always you, but the protagonist on previous albums was always kind of in control of everything. And on some songs here you're talking about doubt, about worries, about not being sure if a relationship is going to go the way you want it to.
It's just, bro, I got knocked off my feet this year. In so many ways. It was just me realising how not in control I am of my life, my personal life, my professional life. Just life - that you're not really in control. And that really changed my perspective on a lot of things. So I was going through massive personal changes this year. And still am. And situations that really made me question a lot of things. So musically I really wanted to represent that.
Sevana specifically was speaking to me. Me and her will hold reasonings. And she was like "The things I hear you reasoning about. There's so much insight. There's so much feeling. There's so much clarity with how you're speaking in conversation. I want to hear that in your music." She challenged me to really let myself be open and talk about stuff that I probably wouldn't sing about.
And Lila as well. I would do one song and she would be like "This is so awesome. I've never heard you speak like this. You should do some more like that." And I guess in the community of making this album I was like "OK cool, maybe I will. Because I do have some other things to say about this." And that turned the whole concept of the album very personal, about how I see things I'm going through and how it relates to other people.
I think it's a good thing. When you can share vulnerability that is a sign of true strength.
I think, Angus, that's just the time as well bro. I'm writing this album while being quarantined. Locked up in the studio, in the house for weeks or months. Other people are all going through their emotions. A lot of things are happening and I thought people would want to hear something more about life. I wanted to speak about more stuff than just political problems or social awareness. I've done so many songs about that type of stuff that I wanted to challenge my listeners in another way as well.
The first track Switch It Up with Koffee, what's it about? It seems like it's about bad-mindedness?
I wouldn't categorise it as such. I mean the chorus… it's not about that. The verse is about reggae music being brought home. It's about being self-sufficient and self-sustainable now as a genre. It's me and my first verse cementing where I think I am in music, where I think the music is, just what we've been able to build. One, with InDigg and the squad. And two, as a bunch of young energetic artists out of Jamaica, really putting Jamaica where we think it should be. That's what we're talking about overall.
In the chorus as well, it's me, Chronixx is singing, Royal Blu, Jaz Elise, Lila, Sevana, Iotosh, Ziah, Koffee. There's like 12 of us singing on the chorus. The key thing out of that chorus is "Blessings follow anywhere where we deh. A good, we good with everybody." Meaning I'm not getting caught up in things people will say about us, about the naysayers. It's saying "Bro, we are good, we are blessed, we are having fun together as a unit as a family and that's what we're focusing on".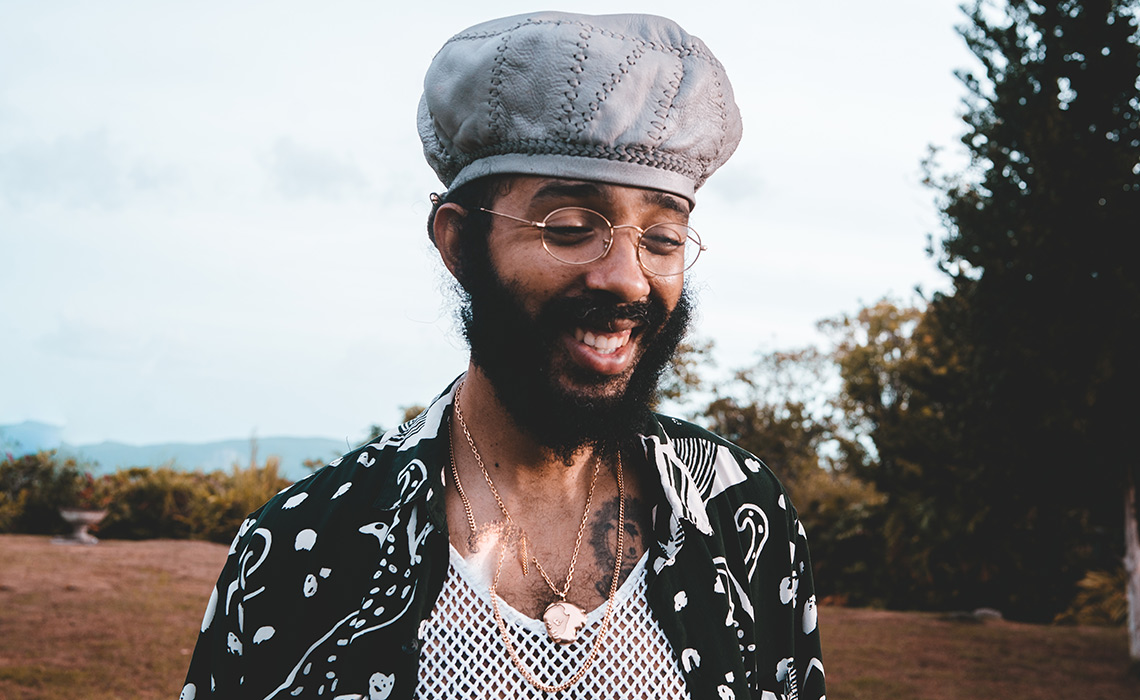 Was it easy to work with Koffee from a business point of view? She's signed to Columbia, you're signed to RCA… was it like in the old days in Kingston nightspots where you could just hook up and work together?
(Laughs) Only you would ask a question like that! What I'll say is once it came down to me and Koffee there was no issue. She was very gracious in working on the song. She was very adamant about it happening the way she wanted it to happen. And the thing is that Columbia represents me in the UK, RCA represents her in the US so we're both essentially, technicalities aside, on the same thing.
We talked in the last interview about how Chronixx was very brave to step away from one drop rhythms with his album. You've done it much more gently, but do you think with this album there might be some naysayers who think "Is this reggae?"
Yeah, I'm sure, but if I'm not getting that then I'm not doing what I'm supposed to do. I'd be very disappointed if there weren't people thinking that. Because that is the point. I need to help push the genre forward. So if there's going to be some people that go with it, there's going to be some people that think "This isn't reggae". But what you've got to understand is that reggae is a brand, it's not a genre anymore. Jamaica has, Sevana says, 15 unique types of music but we class everything as reggae. We class Rocksteady as Reggae. We class Lovers Rock as Reggae. We class Dancehall is Reggae. So the meaning is more of a brand.
And for me now what gets classified as reggae is whatever the biggest reggae artist puts out. So Toast will be classified as reggae because Koffee sang it. Cool As The Breeze will now be classified as reggae because Chronixx sang it. You understand? So I'm not too worried about that. And then again, I'm making music for the youths. I'm concerned about what the youths think about the music. Obviously, I want to always have respect for my genre. And I believe that the sounds may be a bit futuristic but the root of almost everything on my album has a root in reggae and Jamaica.
The second track Deliverance is a good example of what you just said. It sounds contemporary but it has Rasta drums - nyabinghi is one of the unique genres you and Sevana were talking about. But also, if I'm not mistaken, the bass-line sounds like I Know Myself by Ernest Wilson?
Yeah it is. And it is officially credited as a sample. There's no going around samples with me for sure. They are getting publishing on the song as well. And then if you listen to the hi-hat on that song man - that is some Wailers style hi-hat. So it has all of the elements. It's just that we update it. We just make it fresh and relatable. And that's just how the music sounds in my head. And how the producers making the music sound.
The lyrics are very autobiographical.
Yeah for sure. That's the last song I did for the album. And it's just capturing that moment. Looking back on what has been transpiring and, as I say, it's In Search Of Lost Time. All songs have part of the concept rooted in time travel. Looking back on how things were and how things have progressed.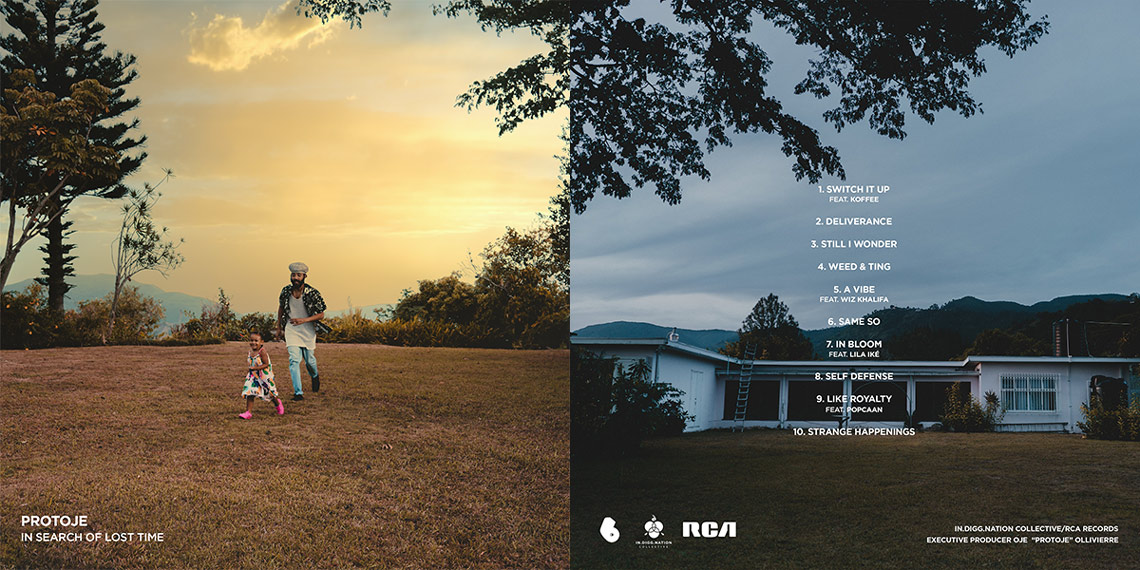 Still I Wonder is an example of what I was saying about vulnerability.
That's probably the first song I did for the project, in 2016. And again bro it's just checking myself, realising I've been missing and neglecting certain responsibilities. "Lord I've been caught up with everything apart from what I ought to be. Everything I sought after was brought to me. Everything I got taught me the loss of it. So much loss to get where I want to be". Very introspective and really expressing myself. I think it comes across very genuine because every single song on this album is extremely true. They are all life occurrences. There's nothing that I am making up at all. This is all just things that have happened to me. Things that I'm going through and speaking about it as it comes to my mind.
The rhythm Weed & Ting is a very interesting fusion. You mentioned that reggae is at the root of it.
That one was crazy. Grei Show sent me the first version of that beat. It was a freestyle. That was the shortest time I've ever taken to write a song in my life. I basically just freestyled the chorus, the verse, and I happened to have my phone recording myself. That's how I was able to learn it. And it was just so unique just the way the guitars were. I was like "What is this?" Then I had a session with Supa Dups, I brought it to him and he was like "Yo I'm feeling this. I will just replace the drums completely and redo do the belly of the track". That's why both of them are credited as co-producers. It was just the most unique thing I heard and I thought it was very ethereal and space-like.
I still see on your Spotify what you're listening to. You've always liked rap music. I guess the combination with Wiz Khalifa on Vibe must be a big thing for you?
(Laughs) You know what? I had that song from January 2016 and I was like "I'm not doing it without Wiz Khalifa. This song is made to be done with him". And we waited and waited and in the last, last days Archie messaged me and just sent me the feature. Didn't even say shit to me, just sent it to me and I was like "What?" I went into the studio right away and did my verse and that was done. It's a joy to accomplish that vision because he complements it perfectly.
Again, when you talk about smoking herb you talk about aspects that are perhaps a bit more personal that people will be able to relate to. When you talk about being in a room full of strangers and stuff like that.
Ah! And that is the thing. I know people will say about it or Weed & Ting "it's a weed song". Weed & Ting is not about smoking. A Vibe is more about smoking but it's about what's going on internally when I'm doing that. Everything is taken from that internal angle.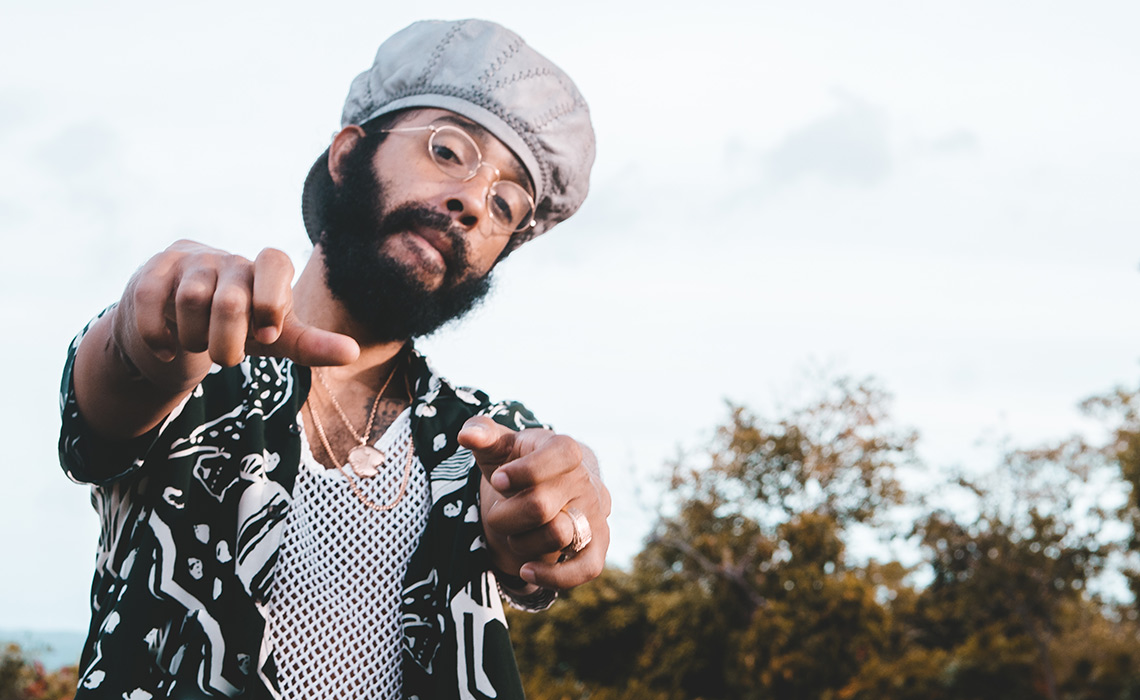 And on Same So, again, you're talking about your feelings for someone and a situation where you're not fully in control?
For sure. That's another song where it's just not knowing what else to do. Apart from just make a song about it. Just being completely torn mentally - "It's been crazy lately, l been in my feels, got me rearranging all of my plans, all my dreams". That is almost something I could have said to a friend of mine. I'm pretty sure that was said in conversation. And not being in control is not all a bad thing you know? Because it's exciting, it's invigorating. It's the adjectives I use to describe in that song. Just being around somebody and not being able to express yourself for whatever reason it may be. My reasons are specific to me but I'm sure somebody else listening can relate to that or know what it feels like. That's what I think the whole thing is about. Connecting with people like "Wow, I feel the same way, these words are resonating with me".
The tune In Bloom is one of two tunes with a Freddie McGregor connection on the album. I really like the use of the sample.
Lila's vocal on that song is just on the next level. It's one of my favourite ways I've ever heard her sing. The whole production encompasses what we do sonically. Really take something so Jamaican, so indigenous, so roots. Go back and listen to that Freddie McGregor song and then look at what we did. Just to hear how she sounds on that song it's just a whole different lane. And almost a preview of what her sound can be like.
That song was brought to me for Lila's project. The producer is Natural High who did Where I'm Coming From for Lila. Me, Lila and Jamila were in the car and I'm playing the rhythm for her and I started to sing something on it. It's the chorus "Where do you run to?" She's like "Yeah, I really like that. What's that you're singing? Yo let me try to sing it". So she started singing it and obviously it sounds much better than when I am singing it. I'm like "Yeah, you want to take it?" and she's like "Yeah".
So she starts to work on that song for her project and I'm helping her write out the verses and everything. She leaves the song in the studio and I'm in a vibes so I do a verse for it and send it to her, excited, and she's like "I'm loving this". Then she's like "Yeah this song is so big I don't want it to go on my EP. It needs to go on an album". And I was like "Yo, well I'll put it on my album because I don't want to wait two years to go on your project". And I thought it was super cool to have. Because the song is predominantly her but it's on my project because I co-wrote it with her.
That was a thing I wanted to do on this album - collaborate with artists in different ways. So you hear her voice on Deliverance, ad-libbing the first verse, Sevana is ad-libbing the second verse. And on the sample for Deliverance is Sevana and Lila. So it's really using their voices as instruments. Sevana is the outro on Same So. Ziah singing on Deliverance "Jah deliver me". The liner credits are going to be crazy. You know the random Chronixx sample in the song with me and Koffee that goes "Them say they love we" …it's something that Kanye would have done if you know what I mean? Just having different things happening on the record. Producing the whole project I wanted to have little elements like that stashed all over the album.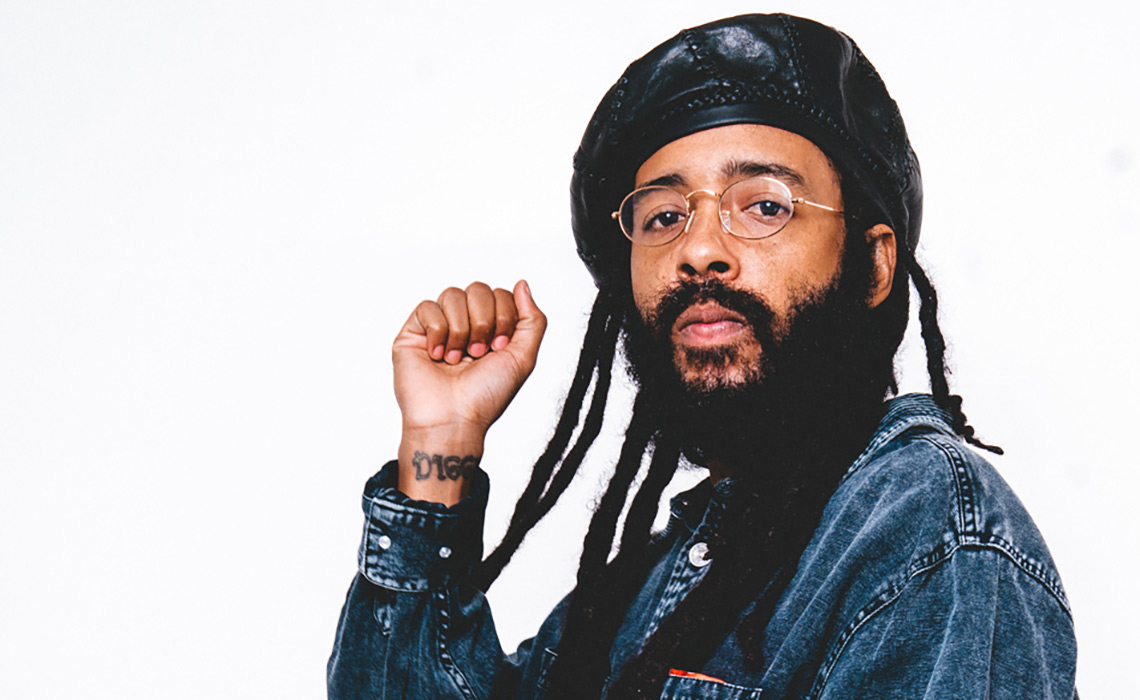 I interviewed Freddie McGregor and he was talking about his experiences at Polydor and what it did for him. Where do you see yourself going now that you've achieved this?
Before I say that I just want to say something about Freddie McGregor. I've met him once or twice but he doesn't know me from anywhere. He really has no obligation towards me but he's been so supportive and always has something kind to say. Always telling us how much it means to him and how proud he is of what we're doing. And it really means a lot when somebody like that can say those things to you. That's One.
Two, he does not get the recognition he deserves musically. Musically he's a genius. His productions, the harmonies, the layers, the textures. He really knows what he's doing musically. And even myself has been guilty of not researching over the years. I can say this because I spent the last year diving into his catalogue. I'm just now really realising how dope of an artist he is. So I just wanted to say that officially. (Laughs)
When I think of Freddie McGregor I think of an artist who is very much rooted in his music and culture but always knew when it was time to change.
Yeah! Visionary. And that is the example musically. I'm just very rooted in the culture and that's why on this album it was good to build with Popcaan. I wanted another dancehall collab and it didn't work out. Just to build laterally amongst and within the culture. So yes the label has come on and I can see where it's really helping Lila, Sevana and myself. The beauty about this deal with RCA is they really love what we are doing. They have really left us to do what we want to do musically, with assistance and input, but they basically "Go and make your music". So there's only Jamaican producers on my album. It's not like we have a label deal and we just go and try to make American music. They want us to make the music we want to make.
And neither have you attempted to "De-Jamaican-ify" all your lyrics...
No, no, no. It's even more so. It's just the way I speak. In Same So when I'm talking in that way "It's been crazy lately, I've been in my feels" that's how I speak. Like how I'm talking to you now. And then there's other songs that call for a more rugged approach like Self Defence. So it's just me being me, on a normal day.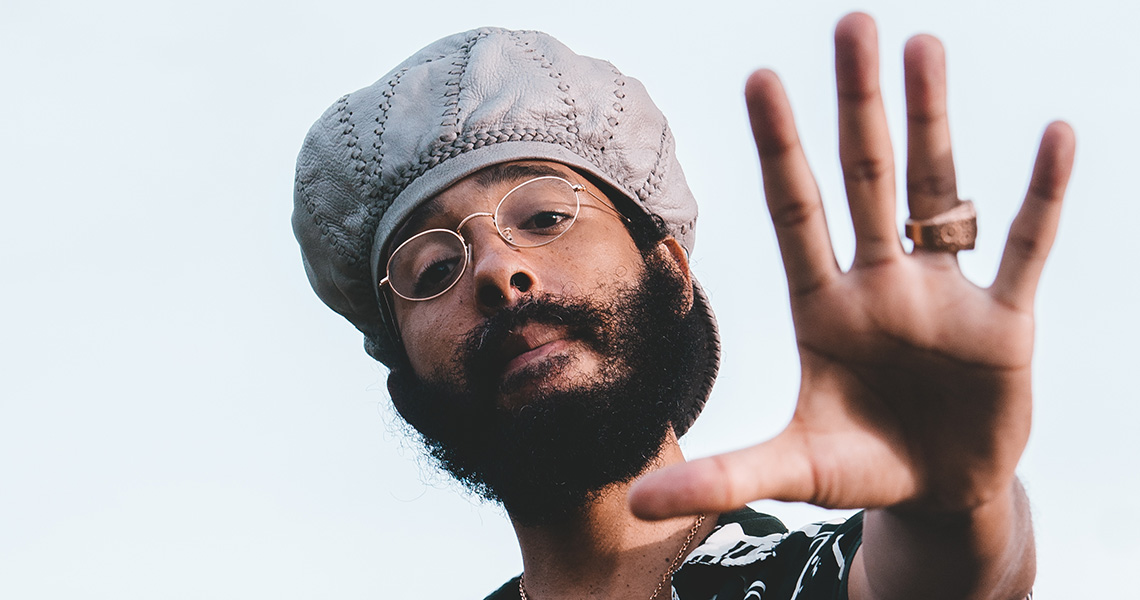 As I did such a bad job of trying to decode the first track I'm going to ask you what Self Defence is about before commenting?
Self Defence started about what's happening in Jamaica now - and globally, but from a Jamaican context. Just being so dangerous a lot of times and having to even be paranoid to protect yourself. And then it developed into what women are going through out here, being attacked, murdered, raped, abducted. It's a very pressurising time for women as well. There's some mental thing happening with too many people killing their spouses and then themselves. From that perspective looking into ourselves saying "Yo, how many women have to suffer before we realise there is a problem?"
I think the Jamaican context is so relevant that that song has to connect with Jamaican people. I did that song on my Live and it started to go viral on Twitter. Just off me doing it off my Live. So that is my most looking-outside song on the project. I wanted to make sure I have one of those on it so people understand - yeah it's me who wrote Blood Money. It's the same artist. My last big issue on the last album was Blood Money and what was happening politically. So this is my big issue song on the project. I'm just thinking about a lot of different things right now.
And what kind of feedback have you had about for example using words like "patriarchy" in a song?
The youths them smart, you know? The youth them read whole heap and so their vocabulary up now. So the youth them are going to connect with that thing for sure. DJ Sparks heard it and she asked me to give her it right now. I sent it out to her yesterday. She's like "Yeah!" This is the song where she's going to be campaigning from the album. It's going to connect with people because of how real it is. Maybe some people in patriarchy positions may not like it. I'm sure a lot of people didn't like some of the stuff I said in Blood Money but it was real and what is real will always connect.
When I heard you'd done a combination with Popcaan, the song was very different from what I was expecting! It's one of the more roots songs on the album! It made me think I need to listen to Popcaan's vocals more.
(Laughs) Doesn't his voice sound crazy on that song? The mixing for the whole project is just on a whole new level. And the mixing on Popcaan's vocal was so dope. Just the way his registers, the way his voice cut through was crazy.
I was at this show at Christmas. A local show at some hotel. They had a staff party after. I was like "Yo, I'm partying tonight. It's December". I think it was me and Lila in the party just having a vibe. I'm drinking, I'm smoking, holding a vibe. And I hear a Popcaan song and it hits me in the middle of the craziness, in the middle of the noise. Something in my head was like "Yo, I need this vocal on Like Royalty". The song was already done. But I needed this vocal. It just made sense to me.
The next day I got up and was like "Was I just in a vibes last night?" And then I linked Winta and was like "Yo I really think Popcaan's voice would be good on Like Royalty". And he was like "Bro!" and told me he said the same thing yesterday. And I was like "Shit it's a sign. We're making it happen". And then I tried to get it done. And big up Carlene [Samuels] who made sure the collab happened with Popcaan and who was instrumental in bringing Koffee to my studio.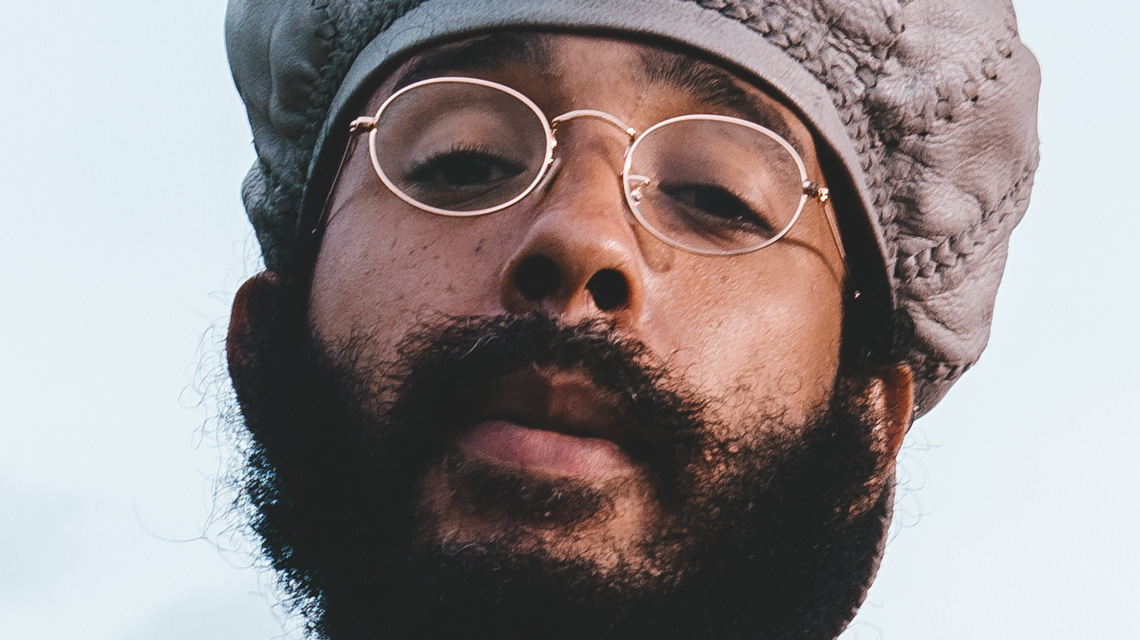 The last song Strange Happenings, when I saw the title I thought "Maybe it's a John Holt cover?" Maybe that you of five years ago might have done a John Holt cover, but it's not and it's my favourite song on the album.
Ok dope! And it's not fully an original song either because the melody is a song that I grew up idolising at six or seven years old. It's a Papa San song called Strange. I completely reimagined the words. It's a completely different song. But the melody was used from what he did. He was super cool about it too. I haven't spoken to him but he and my mum [Lorna Bennett] were talking and he loves what happened and said thanks for the respect and all of that. And yeah it's one of my favourite songs too. I think that song ties in the album and makes it make some sense and really exits. I wanted to make people leave the album with a feeling and I think that song does it.
It really sums up the way you can now talk about things that are difficult, where there's no clear answer. For me this is what makes the album so strong.
Thank you so much man. I'm really glad that's how you read it. Trust me this album is my favourite album. I thought about it the other day and Ancient Future was really a strong record. A Matter Of Time is the one that got [Grammy] nominated but Ancient Future to me was just so ground-breaking. I feel that this album now is my favourite because it's the realest one to me. The things I say are the things I really love to hear myself thinking about.
Like when I say "It's harder to share something, it's easier to pretend, the way we treat each other I just don't comprehend". Many people say to me "Trust me, sometimes that's why I just don't bother saying anything. Because it's better I just act like I'm alright". Somebody asks you how you're doing and you say "Yeah man mi good". But you don't say you're not really good because you don't want to express or don't trust enough to express. So I just want to be like "Yo, I be going through this shit crazy and hard just like you as well".
That's the official interview done. Who would win out of Anthony Joshua and Tyson Fury?
There is a time when I would have answered Anthony Joshua with no question. But it's really hard to bet against Tyson Fury because it doesn't seem to me like you can knock him out. I don't know if he's going to get knocked out. You know what I mean? He's like a gypsy, bro. I don't think I could bet against Fury right now.
Who do you think would win out of Errol Spence and Terence Crawford?
Whooo! I don't know Angus! I really want to see that fight because I really… it would just be me guessing. Errol Spence seems more active and stuff but Crawford is so smart. I don't know. Who do you think?
With Crawford, you cannot write off a man who got shot in the head and survived.
No. And then Errol Spence flew out of a car and survived too. Who do you think will win out of Fury and Joshua?
Joshua's vulnerabilities have been exposed. But Fury's mind state could change drastically in the next year.
Oh sure. I'm just saying if Fury is mentally stable and has the evidence to know Joshua's confidence has already been bruised... you know he plays so many mind games. If he knows you're weak he's going to gnaw at that weakness. That's why I think he would beat Joshua.
I would like Joshua to win because I was so happy when he beat Klitschko. I know Fury beat him first but the fight was so exciting. I felt like the whole boring era of heavyweight boxing was over.
I really like him too. I was super shocked when he lost, but that's boxing. Heavyweight boxing bro. Anything is possible. One shot.
Lennox Lewis switched off and got knocked out twice – maybe Ruiz is another Oliver McCall or Hasim Rahman?
I remember the Rahman one because I was watching that live and I was shook up. But with Lennox he went to beat back both of those people who beat him. He went back and beat them just to make you know "none of these people are supposed to beat me". But we'll see if that stuff ever happens again.

Photos by Yannick Reid & Storm Saulter

Watch below: Protoje doing a boxing workout in New York @ Team Burrell 2018