Ninjaman Found Guilty of Murder - Faces Life In Prison
11/21/2017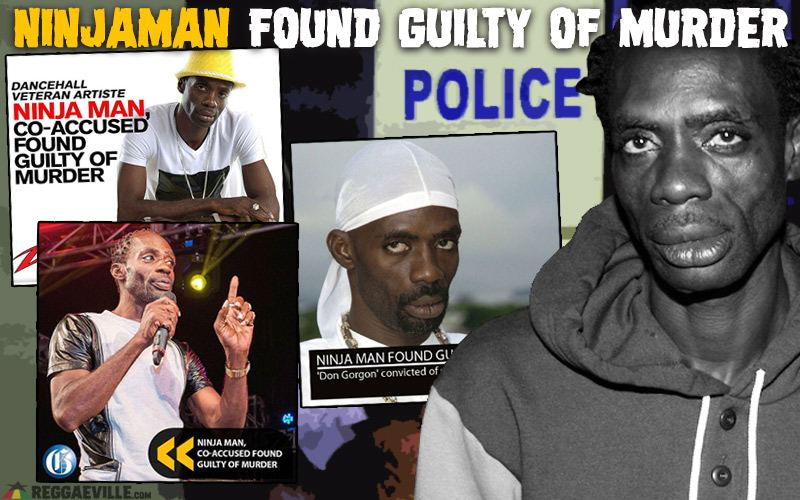 On Monday (November 20, 2017) the Home Circuit Court in Kingston, Jamaica has convicted Ninjaman and two co-accused for murder. On his way out of the court to the prison truck Ninjaman shouted "Don't worry yourself Jamaica! I will be back!"

Ninjaman aka Desmond Ballentyne, his son Janiel Ballentyne and Dennis Clayton were found guilty of murder of Ricardo Johnson (March 16, 2009).
Additional Ninjaman has been convicted guilty of shooting with intent. Seymour Samuels, who was also accused has since died.

The case started in 2009 and had a total of 17 missed trial dates and 23 mentioned dates. Ninjaman was out on bail since 2012 after he spent three years in jail.

Ninjaman, his son and Dennis Clayton will be sentenced on December 15. They face the possibility of life in prison.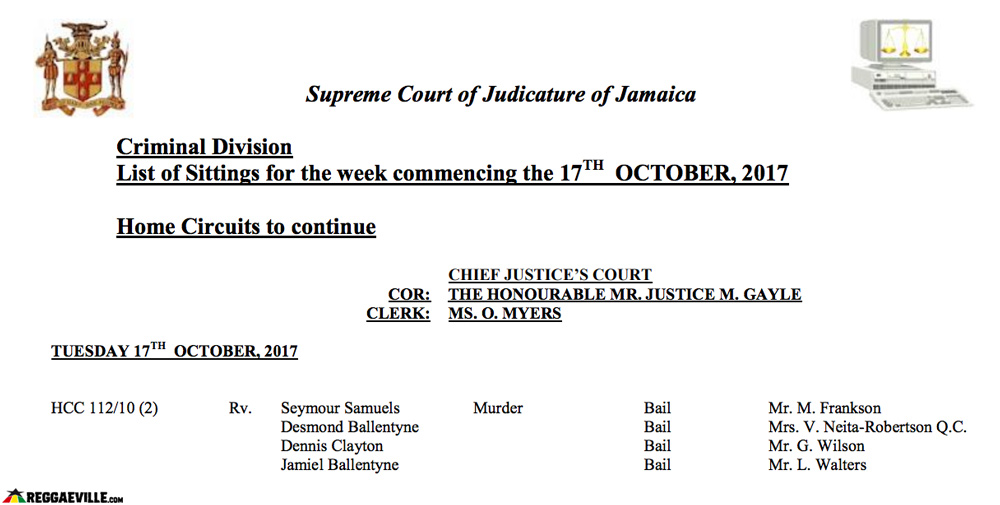 Of course this news is everywhere on social media, including postings by colleagues of the music fraternity:

Kranium
As I read the comments made towards you People are so cruel these days not knowing what truly happen that's why me stay in a My Rass lane and no chat up to people cause at your low no BODY GIVES A FUCK my prayers goes out to the two side of the family affected by this case I'm not a judge and I wasn't there when whatever happen but I will say your a true legend. I send my blessing to you and the victims family and may god be with you all #ninjaman #historical

Mr. Vegas
"You are one of the best to grace the Dancehall stage. Another ghetto youth fell to the system."

Macka Diamond
"Ninja man guilty o boi my day jus mash up sad sad."


IN THE PRESS… we have compiled the most recent headlines for you:



Hard-Won Case! Ninja Man, Son,Co-Accused Found Guilty Of Murder
[Jamaica Gleaner - Nov 21, 2017]

Ninja Man Found Guilty ... 'Don Gorgon' Convicted of Murder
[Jamaica Star - Nov 20, 2017]

Ninjaman Found Guilty
[Jamaica Observer - Nov 20, 2017]

Dark Day for Dancehall: Ninjaman Guilty Verdict Shocks Industry
[Loop News - Nov 20, 2017]