Neville Garrick Reveals Lost Lyrics for Bob Marley's Time Will Tell
09/28/2017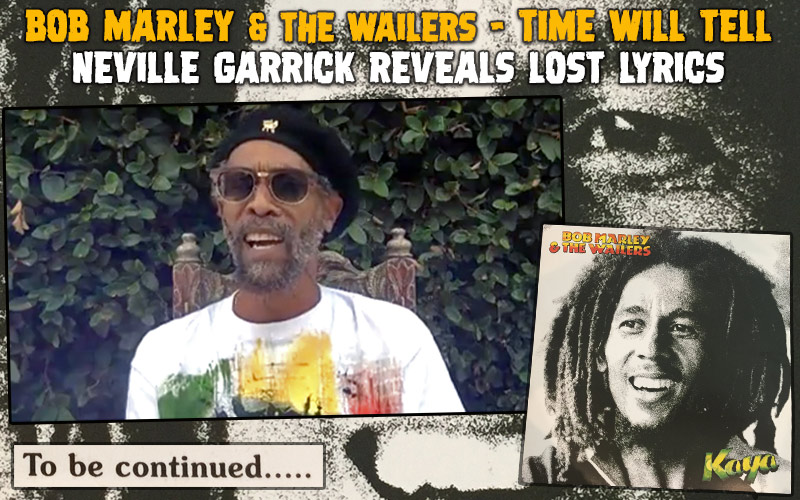 In the 14th episode of Neville Garrick's #IRememberWhen video blog, he talks about spending several months with Bob Marley in Delaware and Miami after the European Exodus Tour 1977 (May/June). The episode is titled Bob, Neville and Mother B in Miami.

As Bob's art and lighting director he is the man behind the look of many Bob Marley & The Wailers albums and was responsible for the concert lighting and stage designs.

So it's not a surprise that Garrick's video blog provides the real facts and one of a kind stories about the life of Bob Marley, which you can't get anywhere else.

Neville was often around when Bob wrote songs, so he was in Miami in fall 1977, when they were working on the Kaya album (released March 1978).

Garrick explains "I'm the man who is the keeper of the songbook".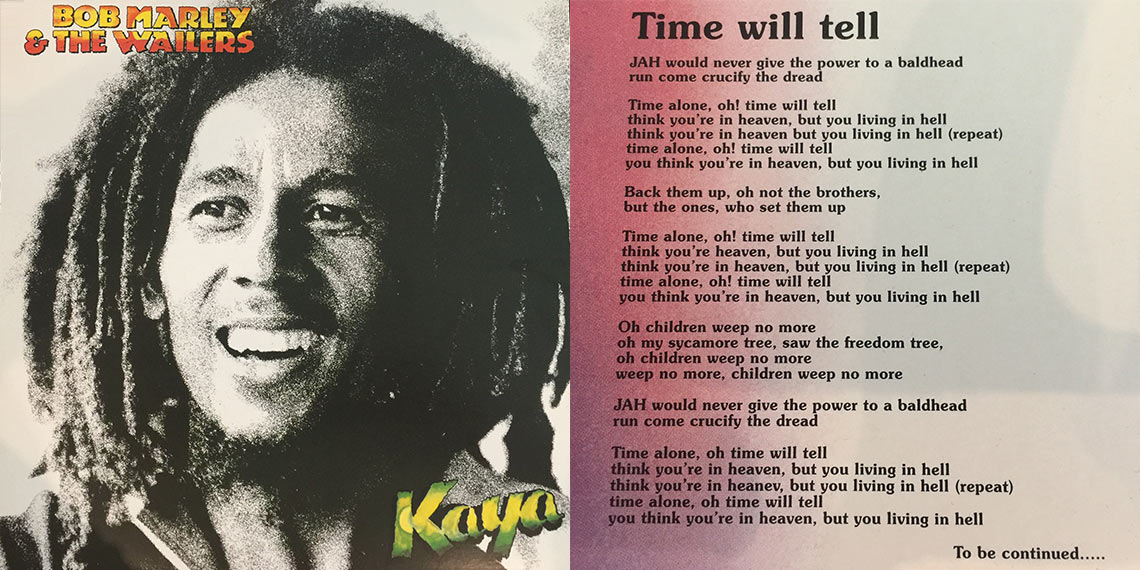 One day Neville forgot to bring the songbook to the studio where Bob wanted to work on the song Time Will Tell. Nevertheless the Time Will Tell session took place, but without the full pre-written lyrics. Even the final version, released on the Kaya album, had unusual less verses, so that they put a "to be continued…" note on the lyrics sheet.

Fast forward to 2017… Neville Garrick explains in his vlog, which was aired on September 19th: "40 years after, I'm gonna give you the continuation, cause I found the missing lyrics:

TIME WILL TELL - UNRELEASED VERSES
Upon the cross
we have paid the price
some have loved
some sacrificed
[Chorus]

Hope you have achieved
hope you're satisfied
with what you received
[Chorus]

Woe be to the one
who shed innocent blood
you can get away from man
but you can't get away from god
[Chorus]

Woe feel Jah power
woe feel Jah power
[Chorus]

Oh come along, oh come my people
don't be deceived by what they say
[Chorus]"

Watch the full video blog (Time Will Tell part starts at time code 30:00min) above and listen to the Time Will Tell album version here: