Best Moments... One Love Cali Reggae Fest 2020
02/27/2020 by Brad Metzger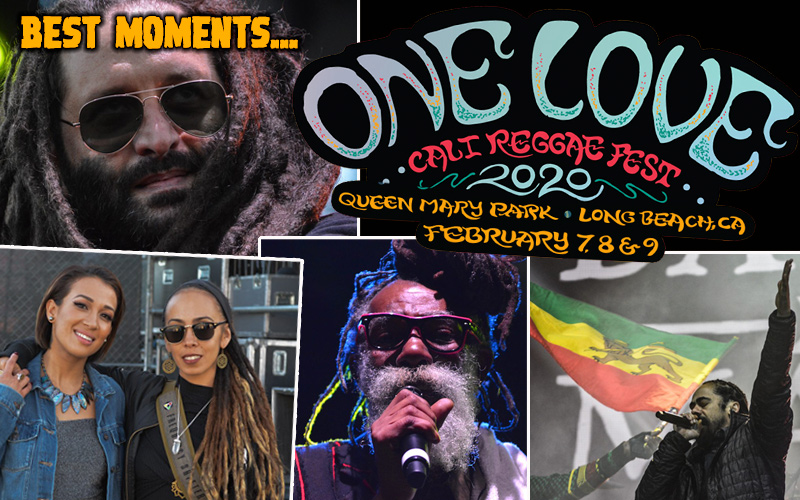 The entire universe of Reggae and Reggae Adjacent (bands like Pepper and Sublime) descended onto Long Beach for the annual One Love Cali Reggae Fest March 7th - 9th, where a dizzying 85 bands played across 3 stages and 3 days. Saturday was the big day with Alborosie, Half Pint, Tribal Seeds, Stick Figure, Rebelution, Iya Terra, Arise Roots and many more. Highlights from the weekend included, in no particular order:
DAMIAN MARLEY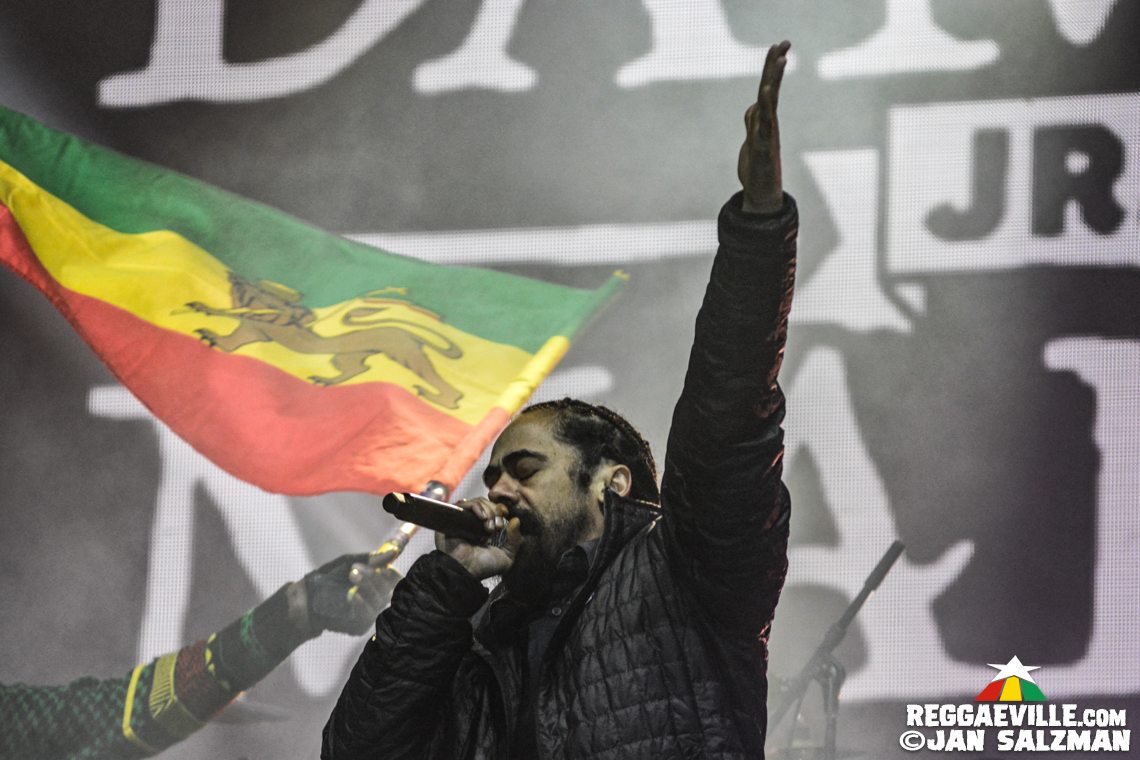 The power, confidence and talent is unmistakable. Do what you need to do to see him up close. You will find drummer Courtney "Bam" Diedrick, Bassist Shiah Coore and Elton "Elly B" Brown in complete synchronicity as Damian controls the pace with as little as a finger motion slowing things down or picking them up as he sees fit based on the vibe and energy of the massive.
STICK FIGURE
Founder, lead singer, player or all instruments Scott Woodruff had a sore thought, so the emerging king of Cali Reggae simply jumped behind the drum set and invited all of his buddies onstage to carry the load. This included Hirie and her band, Common Kings, and Steve from Tribal Seeds. Best of all was Half Pint's rendition of Greetings. Just like Stick's recent second set at Closer to the Sun featuring songs they usually never do live, this was a rare treat and the Stick Family, the fiercely loyal hardcore online Stick Figure fan club, just erupted. There's a reason Stick Figure has been at the top of the Billboard Reggae charts for months. The songs aren't overly catchy, instead they're complex and have staying power. Listening carefully to the transitions in between beats, you'll hear the magic of Jonny Comic's keys, Scott's guitar riffs, KBong's bubbling keys.
DON CARLOS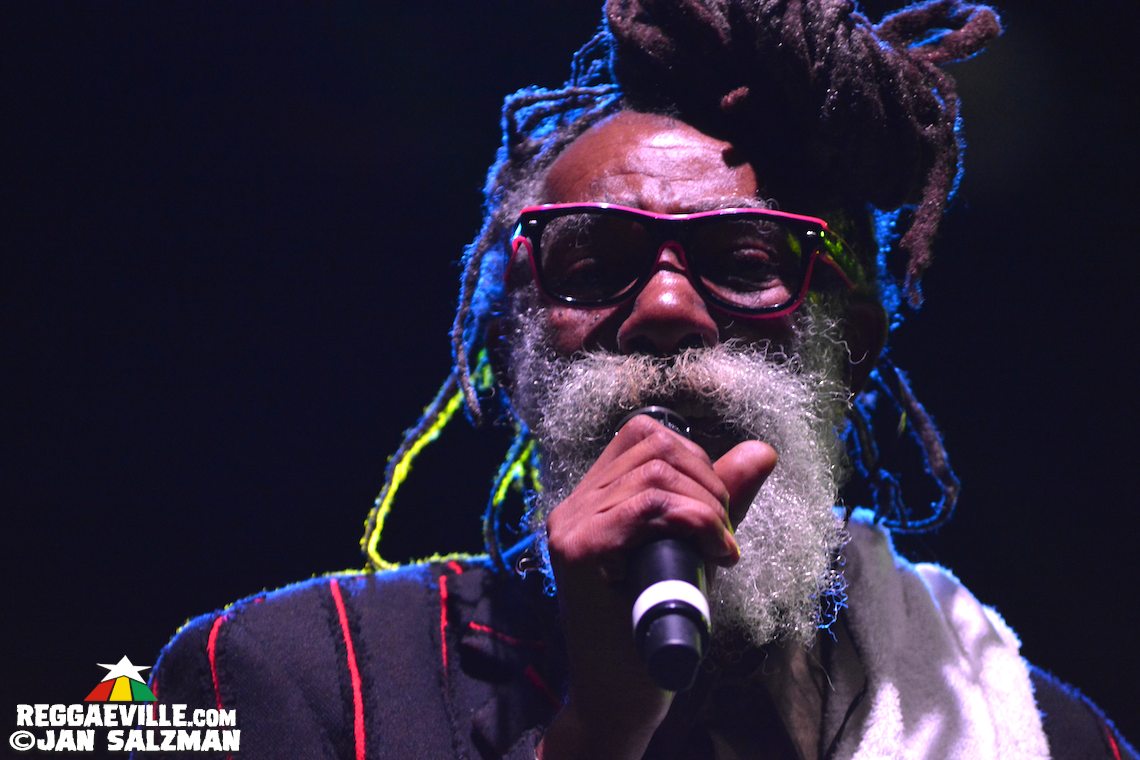 Don Carlos came on earlier than expected on the "Roots And Culture" stage with an unadvertised set change. Uncle Don was dapper as ever, decked out in a stylish black coat with red pinstripes perfectly matching his backup singer's hair. The crowd over at this stage was much smaller than the one over at the SMKFLWR Stage where Sublime with Rome was playing. Today, backing Don was the Soul Syndicate band featuring founding members Fully Fullwood on bass and Tony Chin on guitar who just crushed an extended dub version of Music Crave. Leave it to Don Carlos to focus on quality over quantity, focusing on classic true roots reggae and savoring a beat instead of cramming short versions of more songs into a shorter set like most other bands do in a festival 30 min set environment like this. Right after Young Girl started up, Don was reminded he only had a few minutes left on stage, so he signaled for a quick rewind, deciding to do the first part Acapella and then off he went with his signature two finger kiss and a touch to his heart. Don is a class act beloved and admired by fans and artists alike.
PACIFIC DUB
Combine uniquely California beach vibes driven by lead singer Colton Place, with a distinctly roots beat punched up by killer instrumentation with bassist Ryan Naglich and guitarist Bryce Klemer who takes short solos in almost every song, and you have Pacific Dub. Bryce really soared with one of the best guitar solos all weekend, when he grabbed an acoustic guitar for All Love. During their short 30 min set, they featured a Kobe Bryant tribute with Pacific Dub screen in Lakers colors with Kobe's 24.
ARISE ROOTS
Another short set here but Arise Roots treated it like one long medley going from one song right into another, highlights including Selecta and Rootsman Town. One of the top Reggae tracks over the last year is Arise Roots' Come and Get It featuring Eric Rachmany and Slightly Stoopid and this was performed in fine style with Keyboardist Todd Johnson lending a hand with vocals. Arise ended with Stepin' Like A General, one of the tracks from their forthcoming album, Pathways, coming out in May. Can't wait to check this out as these guys are really coming into their own.
IYA TERRA
Loved Marching On and a special guest appearance by Josh from The Movement. Absolute masterful guitar work by Nathan in final track Stars.
ALBOROSIE


Alborosie, after bringing Etana onstage for their hit Blessings, brought some rare political commentary for the weekend: "We aren't gonna make America great again, we are gonna make the World great again!"
TRIBAL SEEDS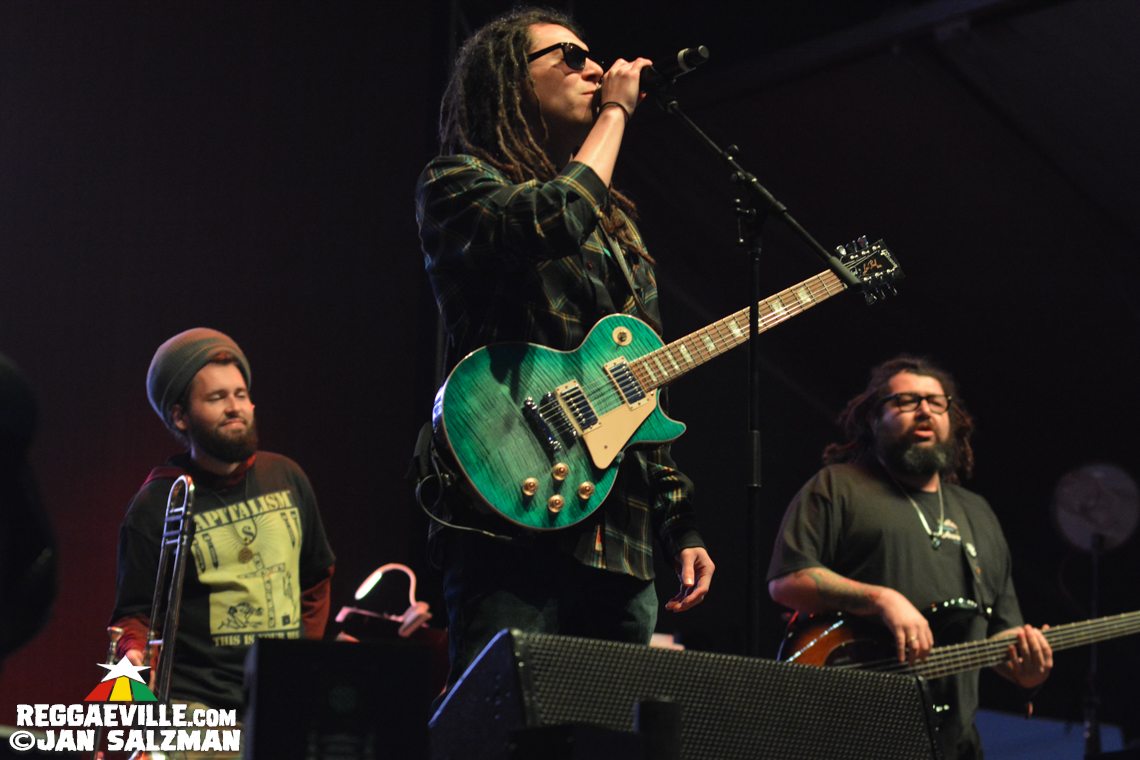 Eric Hirschorn from Rebelution, as conductor, brought out a string section including a Cello and 3 violins to play with Tribal for most of their set which added a whole new dimension to classic Tribal Seeds tracks like Gunsmoke. It's also always great to see Louie Castro take to the bass while bassie Victor Navarro hits the mic.
ONSTAGE COLLABORATIONS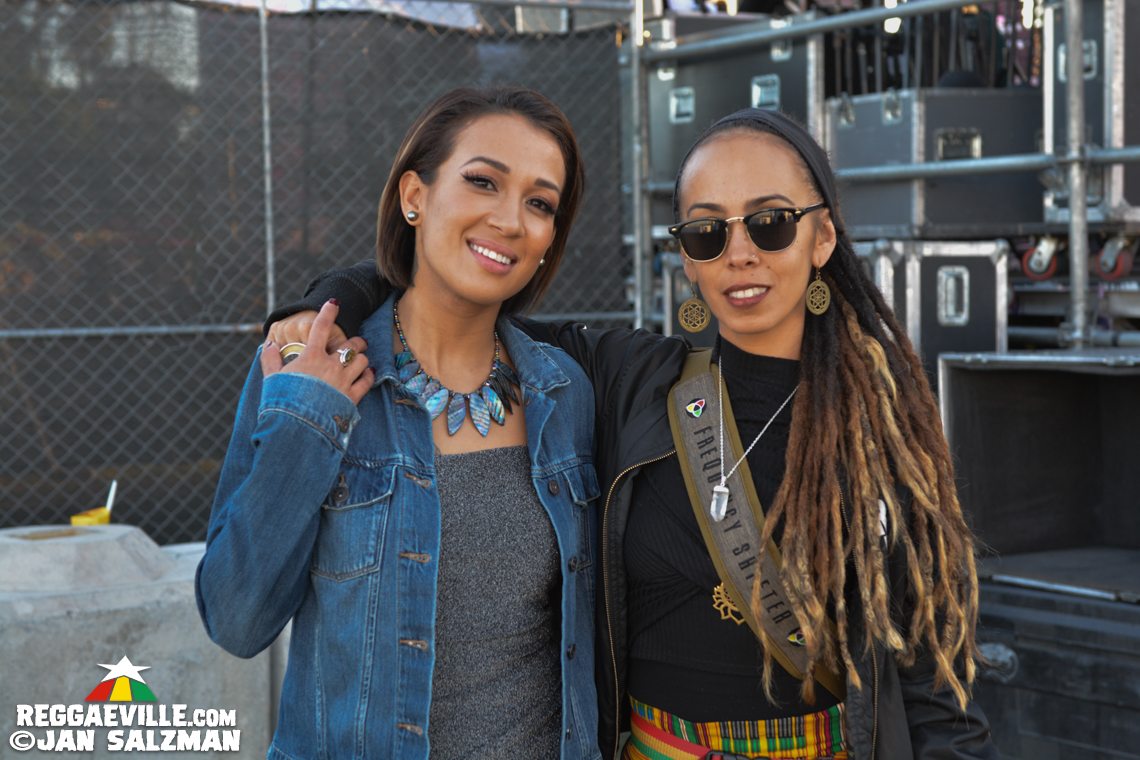 Award for best onstage collaboration goes to Slightly Stoopid who put on a dub clinic with Marlon Asher for Ganja Farmer and then Don Carlos for 3 songs including Young Girl as the final song of their set. Landon McNamara perfectly utilized the Late Ones distinctive harmonizing. Eli Mac's set over at the smaller Tiki Stage felt more like a house party that we were eavesdropping on than an actual concert set. Her band consisted of drummer Zeb and jack of all trades Louie Castro from Tribal Seeds, the horn section included Tribal and Rebelution members and on percussions was Conga Kurty from Hirie. This group of passionate Reggae artists were clearly having a ball especially as Nattali Rize jumped onstage.