Interview with Nadine Sutherland [Part 2]
04/25/2016 by Angus Taylor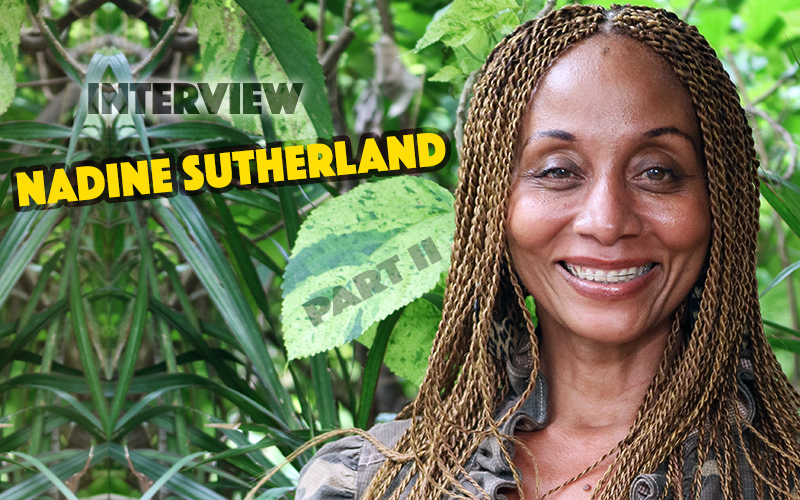 In part 2 of our interview with Nadine Sutherland she talks about her dancehall success in the 90s, taking time out for her Masters Degree and her roots resurgence with Mad Professor….

How did your association with Gussie Clarke begin?
I left St Andrew High School and went to do Business Administration at Exed Community College. Then - everything always seemed to happen when I was leaving school, so exciting! - Gussie called me and I started doing background vocals. (sings) "You run things here!" [Big All Around – Gregory and Dennis] When I listen to that song I always hear my voice. I was 20 and I was doing background vocals with Pammie [Hall] feeling like "Wow, I'm an adult!"
Then I started doing one-off songs with Gussie. I wasn't really paying attention at Exed when I look back at it now. The truth is that I even started university then. I started with this extramural course and was going to go to the University of the West Indies after that. Unfortunately I started singing with Gussie. Next thing I knew I was on the road singing background vocals for PJ. I was like "UWI I love you but the road is more exciting!"


Which songs did you do background vocals on that the readers might be surprised to know?
To tell you the truth I can't remember some of the songs. It's a whole catalogue of songs. I did (sings) "Ragamuffin – muffin –muffin –muffin" and I think I did (sings) "Champion Lover". I think I did quite a few Dennis Brown songs, Home T, Shabba Ranks – everybody who came out of Gussie. I was like the call-you background thing.


Did you ever receive any words of encouragement from any of these artists?
The funniest thing is I was already an established artist so they didn't say anything. They were like "Oh my goodness". I was just in awe of the whole process of finishing school and being thrust into the adult world. They were like "the Bob Marley girl!"


How did you start working with Donovan Germain?
I transitioned because they were next door neighbours. "Nadine, come do background vocals!" It took me from background vocals until Donovan started giving me rhythms. But what I did also is… I was a very brave girl, I took up myself and went to London because I wanted to be signed.


When I was in London – this is the funniest thing – there was an offer from Soul II Soul. Caron Wheeler left and so I went to the audition. God I had balls then! When you're younger you kind of have this fearlessness about you. I auditioned and got the part and then the deal went south and I was just doing demos, demos, demos.
Then I came back to Jamaica and was doing R&B demos trying to get a recording deal doing (sings Frankie Lymon Why Do Fools Fall In Love) "OO-WAH, OO-WAH". Action was a demo and then Dave Kelly released it in Jamaica. Then Terror Fabulous was signed and and then the next song was Action which like bombed the world! It was an explosion and it's still exploding even now.


Having been thrust into the limelight so young – how did you feel when that song blew up – having been there already?
It's the funniest thing. I'm excited now that I'm older and I can look at it. Clyde McKenzie psychoanalysed me and said "Nadine, your socialisation is completely different from the normal singer. You started with Bob Marley when you were younger and that fame when you didn't understand fame and what it is." I never had the maturity to even process it. You start at 11 and you have stuff like girls hating you and whatever but in terms of the impact of all that I was just too young to assimilate it and too young to get excited about it so it was just normal.
So by the time Action came I wish I had been a little more excitable. I was just being myself, same way I am right now, loved to dance, getting all the latest dance moves. It blew up and I guess I should have been more impressed. I am extremely grateful. I was driven to get a recording deal (which I did). Do you know what I am – which is good? I am the ultimate artist that loves my work being fabulous. When Action was blowing up and I got my deal I was more absorbed in that my music should be like this. I started back my dancing. It was less about the fame and more about me getting out there. Really the fame part of it – I don't think it impacted on me.


By the 90s you had succeeded in both reggae and what they call dancehall music. To some people outside Jamaica they are very different things. Did you see them as different or was more seamless?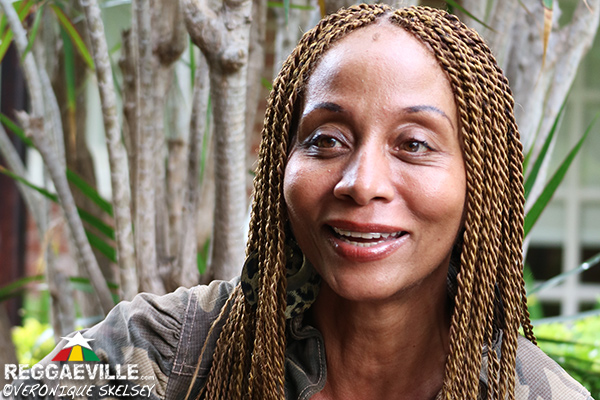 It's like a seamless thing for me. When you grew up in Jamaica in my age group and even now – you grew up without boundaries of music. We never had a lot of radio stations so everything was played. American music, English music, dancehall, calypso, whatever. So you grew up singing all that stuff and feeling like it was a part of your landscape. There was nobody telling you there was a differentiation.
Even in my chops as a singer – I am glad that I went to school so that I can articulate why I sound R&B. I listened to Babyface, Whitney Houston was in. When I went to the States people were like "You're trying to sound R&B". I wasn't trying. It was a part of the landscape of Jamaica. When you listen to all the rocksteady vocalists we were influenced by all kinds of musical genres. I was telling Dave Rodigan, in school we always sang (sings in traditional English style) "Young Mollie who lived…" It was what informed our sensibilities.
So I grew where you can hear a deejay and you're like deejaying and you're watching the girls them bubble and you're bubbling. It's normal life. Then people start to put these compartments on you. So my transition from reggae to dancehall was normal for me because I never grew up having distinctions. It was just Jamaican music and I grew up on it and I could do it and nobody could be telling me "This is one thing and one thing". When I grew up and heard there was this contention that people created with Jamaican culture – Reggae Vs Dancehall culture? I'm like "What the hell?" It was never something that had distinctions or distinct lines. It was like "I am doing every damn thing. Don't put me in a box".


It would be like saying "You can sing but you can't dance". Exactly! I hear these people "I only listen to roots rock". I listen to roots rock, dancehall, I dance dancehall, I'm comfortable because that is how I grew. I never grew to think there is a distinction. I can bubble like anybody. I can sing Rastafari. I can chant down Babylon if I want and it doesn't feel like it's anything different. Why are you imposing on me that you have to be either or?


While you were singing for the Germain team you cut Wicked Dickie with Buju Banton. You must have got to know him pretty well…
Of course! Buju is creative in a playful way. Buju is a thespian. So when we did the video for What Am I Gonna Do, Buju was standing in front of me and he was like "Listen to me Nadine! It 'ave to be like Clark Gable and Greta Garbo you know? Hollywood we say!" And I'd be like "You such a fool!" (laughing) So that's the Buju I know. The Buju I know is hilarious. Quite a character. Loves the theatrical. He's bright. So bright. I'm not surprised that he's doing his Masters right now because he always had that kind of mind. He's just a character. Larger than life. Swashbuckling – that's how I see Buju. The way we speak and some of the stuff how he filters the world and some of the stuff that he says. He's an amazing person. Not normal. He's just a bright mind.


You were billed to perform at the Sunsplash 2006 which only came back for one year – what happened?
I was billed to perform and I never performed. There was this accident or something on the road and we had to turn back.


How did you get involved in Rising Stars?
Rising Stars called me when I had just come back from New York. I was wondering what I was going to do. I'm always in transition. But there is always music. I'm always doing something. I came back wondering what I was going to do in my life. I started an album with Donovan Germain and VP that was never released. Or I should say it was delayed because you don't know what's going to happen. So they just contacted me and I did it for several years and I enjoyed it very, very much. Loved doing Rising Stars.


What kind of judge would you say you were? Were you a harsh judge or were you a nice judge?
I was just the way that I am right now! (laughs) I think I gave constructive criticism but from a paradigm of not tearing down anybody because that's just not who I am.


Who were you most proud of who won and came out of that programme?
I am proud of Romain. I'm proud of Christopher Martin. Those are my babies. I was the one who saw them, world! And Shuga seems like she's going to be doing something incredible because she's very, very talented so I'm proud of them.


Two of them signed with your friend Donovan Germain.
That's right. Shuga and Romain went to Donovan. I don't know where Christopher Martin went – Robert Livingstone. All of them doing very, very well.


When did you decide you wanted to study for your Masters Degree?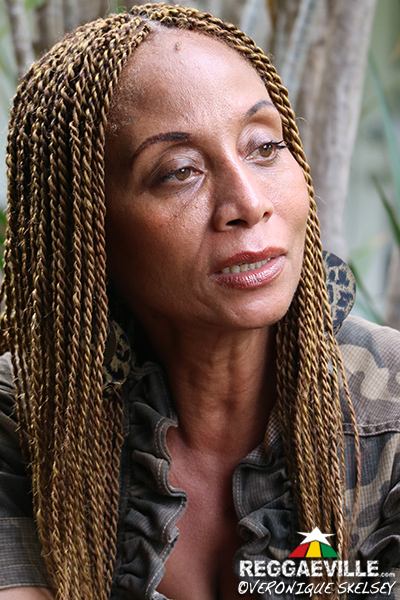 I had no first degree. I was just thrown in a Masters programme so I took that narrative. But the example that I had in terms of being an artistic person and being an academic at the same time was Rex Nettleford. I wanted to go back to school all these years. It's the funniest thing. My friends were intrigued with me in my 20s going on the road and I was intrigued with my friends being in college! All these college stories and college days and I was like "Oh God, boring me. I'm on the road dancing and singing in front of people!" They were like "Oh my God! What are you talking about? You're touring! You're on the road, you're going to Japan!" I used to glamourise. The grass is always greener on the other side and "I must have missed out" so I always had this thing where I wanted to get back to school. I really wanted to go back to school but I didn't know how.
But when, when I thought I could do it was when Rex Nettleford passed. I was so moved by hearing about his accomplishments and when I went into the undergraduate courses I started reading his work. I was like "OMG, this man is so bright!" I didn't understand half of the words he was using so I had be like [reaching for the] dictionary! I didn't do an undergraduate degree. I did undergraduate courses and how well I did would determine if I did my masters. I saw Rex Nettleford and at the time I started school he transitioned and I was like "I can do it. I can do it" – and I did it. My thesis is in and I did my Masters! My God! I was very, very driven to do it. I really wanted to do it. I actually like academia. My cousins laugh at me. I'm a nerd. I like researching. I like being in the library. I like finding out new stuff. I like it!


Just imagine I'm not interviewing you and I'm just saying "I'd like to do that course". What did it give you?
A deeper respect for myself as a Caribbean woman. A deeper respect for myself as an artist. A deeper understanding of myself as an artist. My thesis revolved around vocal styles in Jamaica, how they showed resistance and also how they were informed by general society. So it really was a very comprehensive work. It's a lot of study. I had to history, I had to do sociology, I had to do political science, I had to do ethnomusicology.
The great thing about is I had to listen to a lot of music man! Dude! I was listening to music from mento to dancehall. The people who say I sound R&B. It gave me an understanding of how my kind of singing was informed, the Sanchez kind of singing was informed. The LUST kind of singing, the Diana King, the Tessanne Chin. How we become singing that way. But also understanding how dancehall deejaying came about. The vocal style. I also had to study Rastafari. I had to study Poco, Kumina. I also had to study revivalism. It was comprehensive so I had to do vocal styles from mento, I had to go into the folk culture to get that trajectory down to dancehall.
So like a deeper understanding of who I am. A deeper respect. A deeper knowledge of the interrelations of the global world in comparison to Jamaica and how these things pool and create culture so that culture is contextualised against politics and the part it played as a resistance. I had to go into what was going on in the overarching society and how it all coalesced into something just incredible. I realised that culture is an evolution of the past regenerating into the present. There is nothing that is old. It may be done differently but there is always the old in the new. It was dynamic. I'm very happy that I did it. Extremely happy. I'm thinking of doing a PHD also. But not now. The PHD I can do in years. My main objective now is to concretise my legacy musically. It's basically about my music but not I'm ruling out a PHD, but not as the major objective of my life right now.


It would be good to be called to the stage to sing as "Dr Nadine Sutherland" though?
(laughs) My mother says it all the time! When I was doing the research I was so pissed. I cussed pure bad word "Them a kill me bwoy, me cyan take this no more!" and she was like "Dr!" and it worked!


You mentioned politics. How did you feel about Action and how it was used in a political campaign?
Terrible! (laughs) To be truthful to you this was very traumatic. We were coming from a legacy of a violent past when it came onto politics. In 1980 I was a victim of political warfare. My family was targeted. Our house was shot up because we were accused of being affiliated with a political party. People were so sensitive to it. My father, yes, he liked one political [party] but he never went to any of the things. He just said he liked a party and people knew. So at that point it wasn't one party that got victimised. We were just shot up and we ran down the hill and I still have the scars on my knees.
So in 1994 when I heard I was like "So disrespectful". I came off a plane and someone said "Oh you hear your song use for politics?" And I said "No, not at all" because I was in New York. As I drove through Kingston all I could see was the graffiti "Action. JLP." So I was still in denial. I'm like "OK, they probably just used the word". This is a true story. I heard the radio and I heard my song and I almost had a nervous breakdown. I was so scared. I was like "I'm dead. They're going to kill me. I'm going to die". But it didn't happen. Thank God I'm still alive. That was a little bit insensitive but probably they recognised that we grew past that stage of politics where they will kill you and associate you with a specific political party if your song is chosen when as a poor artist you don't have one say in it. I hope and I guess it has changed.


Your cultural studies must make you very well placed to discuss a current trend in Jamaica in the last few months – the concern that reggae is moving away from Jamaica to the wider world. I was at Errol Dunkley's birthday and the announcer said "Did you know we are currently ranked number 14 in the world for playing reggae?" I don't know if that is an extrapolation of Billboard sales or if any serious attempt has been made to rank countries in that way – but whether it's true or not there seems to be a feeling that Jamaica is losing out on reggae.
Doing cultural studies and seeing the contestation of us finding our own voice and liking our own selves – it has been a struggle. I look at it and I have this profound respect for myself, for reggae, for dancehall, for everything. But I look at the struggles for people to embrace their own cultural creation. I remember growing up and people looking down on reggae – this incredible music that came from us that the world now embraces. I remember that vividly. "Boogayagga music!" We hated our own selves in such a way. The good thing about me was my father was a roots man so I never really suffered from that kind of mentality because I grew up on a diet of Bob Marley and loved roots.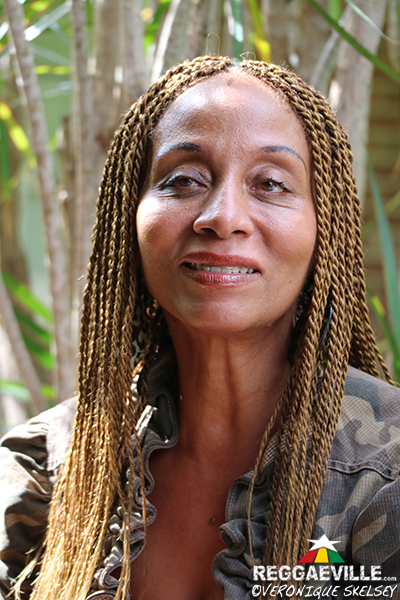 It is sad that we didn't take the time out with reggae and dancehall from a government agency perspective – acknowledge it. Value it in a way that we would have protected it. Just see it in a way where in some sense we could have benefitted. I must say now that agencies are catching on and I wonder if it's too late. The Boogayagga music. If you understand our history with regards to class then back in the days the upper class would more want to identify with a more Euro-American kind of culture. It has changed tremendously. Or it is changing. Because even my school, St Andrew High School – they sang a Bob Marley for David Rodigan. Back in the days I don't think that would have been heard of.
So we screwed up. I'm not afraid to say we screwed up. We screwed up and we're catching on. So it's not all lost. Something as beautiful as our music or dancehall dancing that the world accepts – and now we're catching on to our own selves. Hopefully we'll fall more deeply in love. I know agencies are trying to stop that and be-trust the movement and embrace our culture. Rex Nettleford said the most profound thing and it stuck with me: that you have a physical revolution but you are not going to win any battles if people don't see themselves in their arts. If they don't see themselves in their dancing, in the replica of their music. If you don't facilitate that, as you grow as a society, then you will be lost. That is a profound statement. As far as I'm concerned it's a philosophical but prophetic statement. I think we're catching on.


How did it feel to be back at Hope Road for the Bob Marley birthday show at the museum the day before yesterday?
Awesome. It was awesome because I went back there as a cultural studies student. I had to go to the museum because I chose to do a course called Bob Marley and his Music and part of it was an excursion to Tuff Gong. It was one of the most profound experiences in my life. I was really contemplating "What am I going to do with my life?" I'd finished with Rising Stars – well my butt got kicked off! (laughs) What was I going to do? I'd started school but I was in a quandary in terms of where my life was.
It was kind of surreal for me to be there with young people and see how they were viewing this experience. This "OMG" kind of thing when I'm like "This is my childhood. These were the places I used to run. I used to run up these staircases and this is Bob's bedroom. I used to run up to see Bob for him to check up on me to see if I was ok. I sang in these studios". Everywhere they were seeing from a different paradigm. This place was playground. My playing field.


So what happened?
I started to cry. I could not help it because I didn't go there for years. I started to sob because it was like "Oh my God. Look at this. This is history." And not history for Jamaicans alone. And I – I wasn't an I Three or anything – but I had a moment in it. I started to cry and it was almost like Bob saying to me "You think you can leave this? Ah me start this for you. I facilitated you going out there".
At that moment I was like "If I cut myself off from music I would die". I wouldn't be able to live. I would be living but I would be a dead person walking around. I was like "What are you doing? This is your life! This is your livelihood." Not livelihood because of the financial thing. But look at me – God gave me this talent. Bob facilitated this. It was like Bob said "My girl. Go back and do something".
So, here I am. Restarted by that whole experience of going back to Tuff Gong and having that epiphany. It totally awakened the epiphany for me to say "No matter what: music". I felt like I was getting derailed and it totally aligned in me again.


Finally, let's talk about the cultural reggae tunes you've been recording lately since your epiphany at Bob's house. How did you meet Neil Fraser, the Mad Professor and how did you record Inna Mi Blood last year?
(laughs) Neil seemed to have known me! Last year, April, I was told to go back and finish my research and I was pissed! In December I cried in front of my supervisor who was like "You have more work to do". It was like "My life is ended. My career is ended. Hell, why did I do this?" Because I thought by then my thesis would have been in, but, you know, looking back at it, it really wasn't ready. It needed more work. So I was wanting to come back with music and just not being able to do it 100% because of the demands of being a graduate student. So Neil sent me a thing on Facebook saying his name was Mad Professor and he would like to record me. I was like "I know I've heard that name" so I did my research and he said he was going to send me a ticket but he said he was going to send me the rhythm first.
He sent me the rhythm and I swear to God – Inna Mi Blood. I was with someone and I was like "What am I going to write about?" Because my mind was still in UWI Library studying Rex Nettleford. I had this really energetic conversation – a serious political conversation about Jamaica – when at the time African American men are being killed and there was this furore going on in the society. I was speaking and I became very passionate and after that conversation I just remember hearing the rhythm and I swear to God the song came. I called him and said "Neil, you know say I have a killer tune for you". I recorded it and Neil said "This is a killer tune" and I said "I know". That is the story of Inna Mi Blood.
And then the video, because I was really caught up in finishing my thesis – December 5th it was in – I wasn't really able to give it my full. I went up did the video, did some promotion, came back to Jamaica, finished my thesis and got it in. And now the video is finished for Inna Mi Blood. I performed it at the Bob Marley thing. I did it for the Rodigan session. So we are giving it new juice. I'm really excited.


Is there going to be an album with Neil?
We are currently discussing the idea but I'm not too sure. I don't know but the possibility is there.


There's one very powerfully sung lyric where you say "I wonder what went wrong?" What do you think went wrong?
I have no idea. That is the question. Because in terms of everything that has happened I really thought that the world would be seeing certain things and I think I was naïve as a child. You see the Rastaman and you see Bob Marley and Marcus Garvey – in the mind-set of Jamaicans and across the world and you sit down in your naivety say "The world is a better place and there is more equal rights and justice" and then you realise that there isn't. So it's just like "What the hell? What went wrong with this?"
People had vision. You had loving people that are white, loving people that are black, loving Chinese, loving everybody who saw what the world was, with wars and strife and prejudices and sexism. And this is still a world where the environment is being compromised - nature that has given us everything? We hate nature so much that we want to destroy nature? We cannot live without water? Can you imagine just sitting here and thinking of the possibility of a barren world? I can't even fathom that human beings could be so crazy, mad, psycho, that they would really harm the environment that has given them everything. So I'm like "What the hell went wrong? What the hell went wrong with us?" So that's why that question came in that song (sings) "I wonder what went wrong – wrong – but I will continue to chant them down like a Rastaman". Our voices have to be heard. We have to speak against ism and schism like Rasta.


But it's not just about working with Neil. Lately you've done some other cultural tunes like Karma (with Rory Stonelove) and Dance Africa (with Echo Slim).
Rory and I have an extensive body of work. We have Karma and he released a song we did called (sings) "Mama used to say…." We have some other songs, like Neil has some other songs. Dance Africa came from the most beautiful space. Whenever I listen to Dance Africa I think of it as poetry. It was a time when there was the Ebola crisis and they came to me with the idea to do a reggae album in tribute to the Ebola victims and to use the money to help. I thought it was a great idea.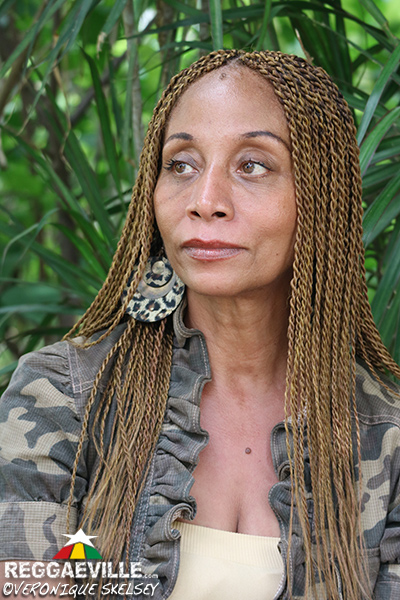 It was heartrending to see what was happening in Africa so the words were like poetry: "Children of the sun, you will never be denied… your beauty throughout the world will always shine". Because what to me, in me, is the most African that I most identify with? I'm a dancer - my love for my mother seeing me "wine up". That's what Jamaican people call it "you wine up wine up".
I saw something that the head of my cultural studies department posted with African women dancing and they were just like Jamaicans. You see that trajectory and doing Cultural studies I understand that the "wining" was a very holy and sacred dance about procreation. I identify with African dancing and even now some of the dance moves you see in the dancehall are African. So I was using it in two ways – identifying with Africa and saying, after that crisis, that crushing blow "You will dance again".


So now, at this stage in your life, do you look back and see a lot of balance? You've been in music, you've studied, and you've travelled. Would you say you are happy with the balance?
Very happy. I'm happy that I stuck to the guns of who I am and I never allowed anybody to pigeonhole or compartmentalise me. I'm happy that when I went on the Bob Marley thing I did Inna Mi Blood and then I did my dancehall thing bubbling. To have my voice and to be authentic with my voice, every stage that I've reached I feel this way.
It doesn't mean I'm not going to drop a dancehall tune but people respecting Inna Mi Blood and seeing it for what it is? I'm just happy that I stuck to my guns. I stuck to who I am irrespective of "You want to compromise yourself?" I see that whatever I did has resonated and people love you for who you are. I didn't want to be a cookiecutter because my personality was just not that. So I'm ok right now just to dream, to take the time to concretise my legacy. That's what I'm focusing on – putting out these songs and using my music as something that will be – not from an egotistical perspective – but in that cycle of a lot of people who use their music to educate and inform and also for people to enjoy.


INTERVIEW PART 1 - READ IT HERE