Micah Shemaiah & The Dreadites @ Wha' Gwaan Munchy?!? #40
02/12/2018 by Munchy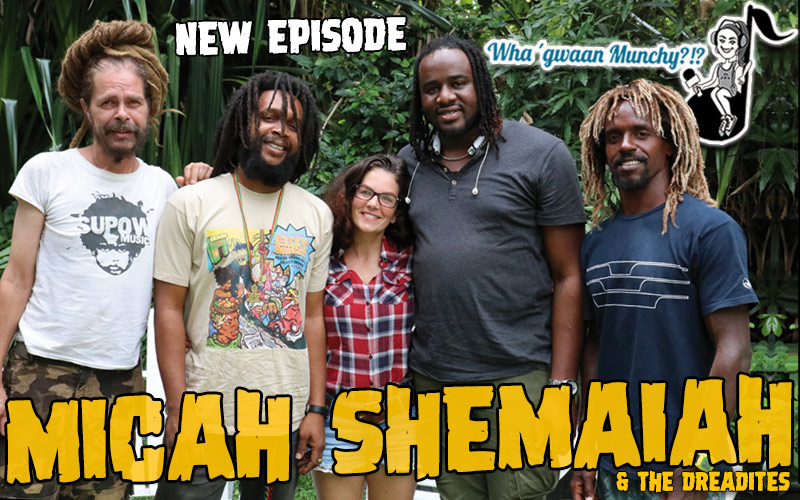 We proudly present the 40th episode of Wha' Gwaan Munchy?!? featuring Micah Shemaiah & The Dreadites.

This edition's topics:
Micah Shemaiah ready to release new album Roots I Vision
New releases by Masicka, Bobby Digital and Don Husky
Micah Shemaiah introducing his new band The Dreadites
Jamaica celebrating Reggae Month and Black History Month
Bob Marley's birthday celebrated at the Bob Marley Museum in Kingston
Kazam Davis presenting new video for 400 years

Watch the full episode below or all past editions here!