Review
Album Review: Meta and The Cornerstones - Hira
02/20/2017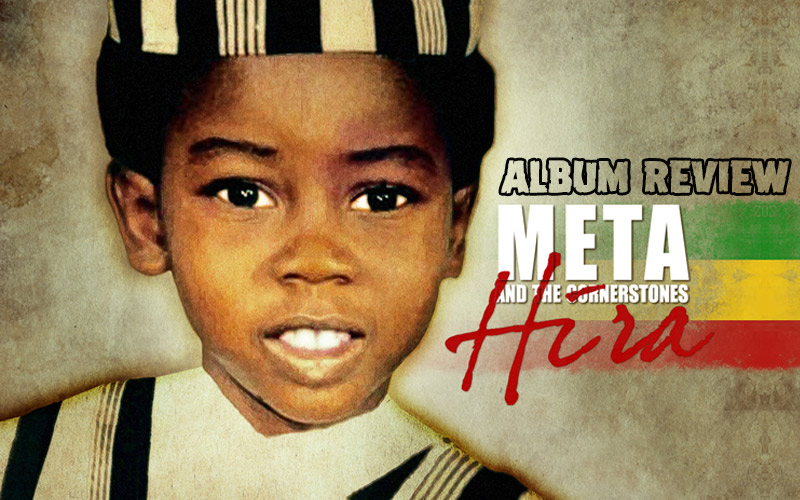 A musical and inner journey extraordinaire awaits us on Meta and the Cornerstones' third studio album entitled Hira. As mentioned in the our article "Meta Dia – The Great Bridge" by Werner Zips, the name Hira refers to the mystic cave where the "Prophet Mouhammad received the revelation of the Islamic faith based on the idea of peace, togetherness and compassion." A call for these universal virtues which transcend all borders of religion and institutionalism, the album is as multifaceted and diverse as the numerous cultures and traditions of the world which have brought forth these values.

With Hira, producer and singer Meta, as well as the musicians on the album, with their individual legacies and instrumental contributions, musically embody a diverse, international and borderless approach to music. The album features musicians from Jamaica, France, Algeria, Senegal, Japan, Ivory Coast, Martinique, the Netherlands and Curaçao and was recorded at Peter Gabriel's renowned Real World Studios in the UK. Among the contributors are reggae veterans like Dean Fraser, but also instrumentalists from other genres, for example violinist Stanislas Steiner or flutist Rico Gaultier, just to name a few.

A romantic piano intro of the opening song Hira, manifests a musical portal granting the listener access into a mystic and transcendental world. The contrast between spherical soundscapes and resolute and authentic roots reggae is a recurrent theme on the album which is symbolic for the esoteric yet down-to-earth flavor of it. The duality between worldly and transcendental domains is dissolved through the flowing transitions, back and forth, between heavily grounded roots instrumentation and otherworldly sounds. In a similar way, the first video single Mind Your Business elegantly combines urban- with natural scenes. Being as closely linked to a Jamaican as to an African approach to reggae music, it is hard to say, whether the album follows this or that style more. However, it is definitely true that the drumming on each and every song on the album constitutes a rich corpus of versatile and authentic One Drops and other basic reggae drumming styles which are definitely rooted on the Caribbean Island, whereas occasional lyrical excursions into the languages Fulani, Wolof, and Arab certainly can be traced back to the motherland. The overwhelmingly soulful contributions of prestigious feature guest and Grammy Award Winner Concha Buika in Do and Regardless, with their Latin temperament, have a goose bump guarantee which is supported by Spanish Flamenco guitars in Do and a melancholic accordion in Regardless. Also, the oriental flute parts in Kingdom are worth mentioning in this context. Parts with classical piano and string arrangements remind us of Eurocentric musical experiences, while elements of Bossa Nova and Jazz, Middle Eastern sounds and Moroccan Gnaoua music all contribute to enrich the album with yet another musical dimension.

All 14 songs carry a positive, purposeful and elaborate message, story, or moral which is embedded in creatively arranged roots reggae riddims and uttered through Meta's unique and significantly different voice.

This multinationally inspired reggae album takes a strong stance for solidarity and diversity in times where these things are more and more driven out by hateful and intolerant propaganda. Dressed in a modern, yet traditionally inspired sound garment with a focus on both the uplifting power of music and the strength and beauty of words, Hira's power emanates from its words and sounds alike and carries the potency to create meaningful and necessary change in the world through reggae music.
A highly recommended long player!
---
Release details
Meta And The Cornerstones - Hira
DIGITAL RELEASE [Metarize LLC]
Release date: 02/17/2017
Tracks
01. Hira
02. Addis State Of Mind
03. The Fig And The Olive Tree
04. Spirits Of Light
05. Do feat. Concha Buika
06. Zion Stereo
07. Join The People
08. Mind Your Business
09. Bilal
10. Regardless feat. Concha Buika
11. Mother Mada
12. Valley Of Roses
13. Kingdom
14. Finding Oneself