Review
Album Review: Matthew McAnuff - Be Careful
07/19/2013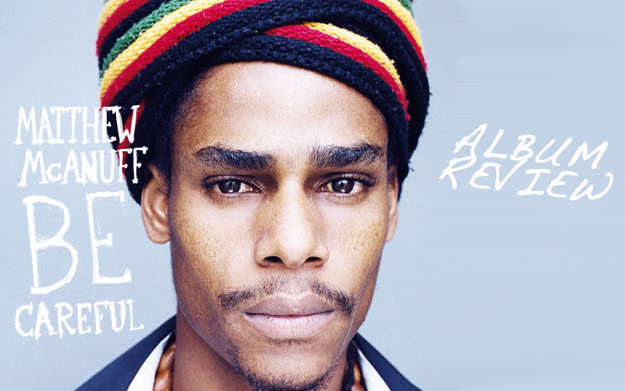 When the descendants of a deceased musical legend put unreleased recordings of the artist on the market, no eyebrows are raised. We have gotten used to it, and fans will purchase it regardless of the quality. When the debut album of a promising young gun is being released posthumously, it is an entirely different matter.

Matthew McAnuff started to record his album debut in 2009. Advice came from his father, Winston "Electric Dread" McAnuff, who produced much of it. Coming from a musical family - Matthew's elder brother Rashaun "Black Kush" is the drummer of Uprising Roots -, the path Matthew chose seemed natural. The accolades he got in 2010 for his Earl "Chinna" Smith-produced single Be Careful confirmed that. The reggae press suddenly saw Matthew McAnuff as Winston's most talented son, and as an upcoming star. Two years later, on August 22, 2012, Matthew McAnuff was stabbed to death at the age of 25 in Montego Bay, Jamaica over a ludicrous dispute.

The album that was supposed to start a promising career had become his legacy. Matthew had finished it before his untimely death. Now his father released it on Chapter Two, the successor of the short-lived French label Makasound. The album is named after Matthew McAnuff's single that turned out to be terribly premonitory, Be Careful. On board of the project were the Roots Radics with Flabba Holt, Style Scott and Dwight Pickney, plus Leroy "Horsemouth" Wallace, Sticky Thompson, and Richie McDonald. Cedric Myton provided some backing vocals. On top of that, Matthew had invited a few friends from France: Fixi, a good friend of Winston McAnuff, plays accordion on the intense Midnight Rolling. Later this year, he'll release A New Day, another joint venture album with Winston. Fixi is further listed as an arranger. The brass section on Be Careful features Guillaume "Stepper" Briard, Eric "Rico" Gaultier, and Olivier Caron. Parisian producer Tom Fire is responsible for the mixing.

Be Careful contains thirteen tracks. It's pure, vibrant roots reggae, spiced up with a bit of dub. The only exception is Brainwash, the tune Matthew had recorded on a riddim provided by Tom Fire. Musically, this one is outright electro. Its lyrics are as conscious and thoughtful as the rest, though. Rastafari and its topoi are the guideline here. There's a bit of lovers in between (Make Up Stories), and a surprising hymn to individuality and mutual respect (A Little Way Different).

Why do the best ones have to die young? Be Careful is Matthew McAnuff's testament, and the album is a strong testimonial that we have lost a talent that was so much more than just a one-hit wonder. You won't be forgotten, Matthew!
---
Release details
Matthew McAnuff - Be Careful
CD / DIGITAL RELEASE [Chapter Two]
Release date: 07/15/2013
Tracks
01. Jah Bless
02. Midnight Rolling
03. No Segregation
04. Make Up Stories
05. A Little Way Different
06. Trod On
07. African Chanting
08. Book Of Life
09. Move Out Of Babylon
10. No Run
11. I Know
12. Be Careful
13. Brainwash