Real People Music presents Buff Baff Riddim
05/10/2019 by Reggaeville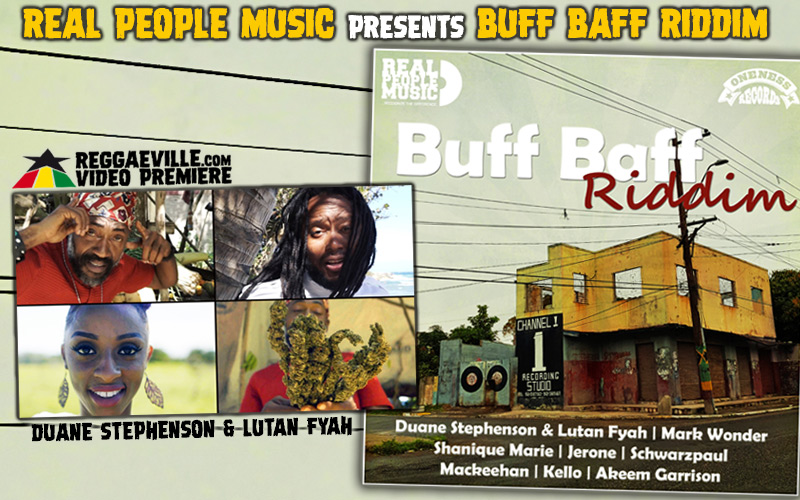 "Music is more than the right melodies, keys and beats. The creation of sound and art is always a form of personal expression, creativity and emotion, something you want to do with the right people, Real People. That is the idea and concept behind Real People Music."

Founded in 2018 by drummer and producer Alex "Drummie" Domhoever, and his partner, media designer and journalist Ursula "Munchy" Münch, this new label wants to go beyond production, releases, technicalities and numbers. Jamaica is dearest to the heart of the two founders and so is the island's music, they want to create not just with the right tones and patterns but with real talents, artists and musicians that put just as much heart and honesty in their works as the label owners.

Real People Music is set to recognize the difference passion, commitment and skills make, uncompromising and regardless of hype and figures, to bring nothing but best quality and authentic Jamaican sounds by Real People for Real People.



As the first release Real People Music presents the Buff Baff Riddim, an original early Dancehall style juggling inspired by Gregory Isaacs' albums Out Deh and Night Nurse. Recorded at studios like Tuff Gong and Alborosie's Shengen Studio in Kingston and Berlin the instrumental, a creation by Alex "Drummie" Domhoever, is reminiscent of Roots Radics' and the Taxi Gang's sound characterized by analogue instruments and Simmons drums.

The Buff Baff Riddim album will be out May 31, 2019.
Today Reggaeville has the honor to premiere the video for the first single Empress Sativa by Duane Stephenson & Lutan Fyah. The single is out now and you can watch the video below.

TRACKLIST
1. Duane Stephenson & Lutan Fyah - Empress Sativa
2. Kello - Tired A Di Lies
3. Mark Wonder - Crisis
4. Jerone - Brother's Keeper
5. Shanique Marie - Our Sitten
6. Schwarzpaul - Fühl Mit Dir
7. Akeem Garrison - Rasta Party
8. Mackeehan - Blazing Fire
9. Umberto Echo - Buff Baff Dub

BUFF BAFF RIDDIM - CREDITS
Producer & Drums: Alex "Drummie" Domhoever
Bass: Errol "Flabba" Holt
Guitar: Florian "The Great Stahl" Münzer
Piano: Joel "Bangy" Anderson
Organ/Synth: Frank "Polle" Pollak
Synth: Axel Steinbiss
Percussion: Malx Malcolm
Mix: Rogier Grosman, Philipp "Umberto Echo" Winter
Mastering: Philipp "Umberto Echo" Winter