Lt. Stitchie Interview - Early Life & Rise To Fame On Sound Systems
04/15/2019 by Angus Taylor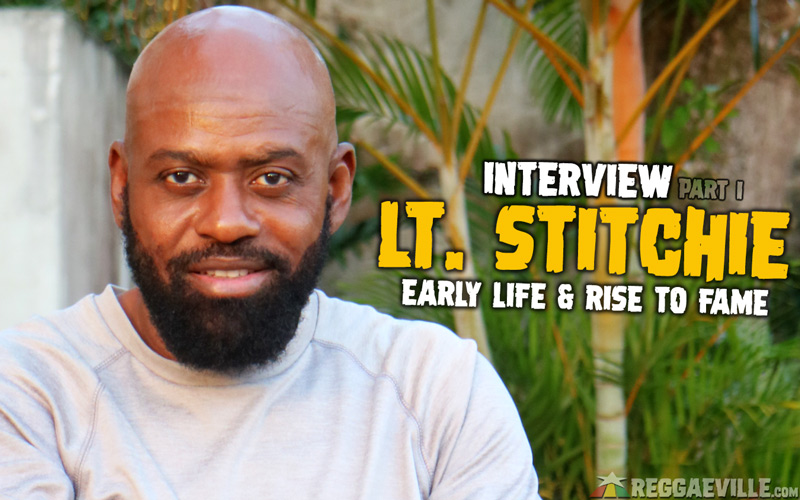 Veteran dancehall and gospel deejay Lt. Stitchie released his 10th album Masterclass on April 12th. Produced mainly by Manudigital, it mixes spiritual and secular songs with guest appearances from Agent Sasco, Lukie D, Ricky Stereo, Million Stylez and Fantan Mojah. Across 17 tracks, it showcases the rapidly-rhythmic, humorous-yet-slackness-free lyricism that has managed to sound contemporary throughout Stitchie's career.

An abundance of natural talent, intellect and gumption have spared Stitchie the usual pitfalls and clichés of a dancehall star's trajectory, as he has moved from one stage to another of his remarkable life. A product of an impoverished Spanish Town ghetto upbringing, if the man born Cleve Laing had only attained his initial occupation of teaching biology, it would have been an achievement. Yet his abilities on the microphone meant he impressed sound system/studio gatekeepers King Jammy and Steely & Clevie, passing without friction into a US major label deal with Atlantic Records.

After three successful albums he declined to renew his contract and returned to the Jamaican dancehall: where contrary to the strictures of such a fast-moving music, he was welcomed. At the height of his comeback success, the loss of his mother and a car accident facilitated a conversion to Christianity and a new chapter in gospel. This move again proved fruitful, and his lack of past lyrical baggage has allowed him to step between pulpit and dancehall as he has seen fit (attendees of German festival Reggae Jam will remember him performing on the stage and giving a sermon in the church on the festival site). In 2014 he published his autobiography The Power of Determination – about his extraordinary story.

Dancehall culture values the fast and new - it has little patience with overly detailed "long talk". Yet in the case of Stitchie, a two-part interview was necessary to even summarise his history, containing multiple acts like a classical drama. Part 1 concerns his early life and rise to fame on sound systems.
Thank you for taking the time.
Thank you for extending the invitation.
Your two favourite deejays who influenced you as a youth were Brigadier Jerry and Ranking Joe.
That's the truth. Ranking Joe and Brigadier Jerry, those are my two mentors.
You can hear the fast chat of Joe and the uplifting lyrics of Jerry in your work.
You're right. Never gone into anything lewd, slack or derogatory. And I'm influenced by their presence and skilfulness in doing that. They are my generals. Rate them big time and love them like cooked food and I'm not on a diet! (laughs)
You were born in Kingston but raised in Spanish Town.
I was born in Kingston but I am a Spanishtonian. My birthplace in terms of registration was in Kingston. But I don't even see myself as a Kingstonian. I am from Spanish Town because I've been in Spanish Town since I was a toddler.
How come your family moved to Spanish Town?
Because there were, I believe, irreconcilable differences with my parents and so they took different pathways. I went with my mother and my mother ended up in Spanish Town and that's where we knew as home.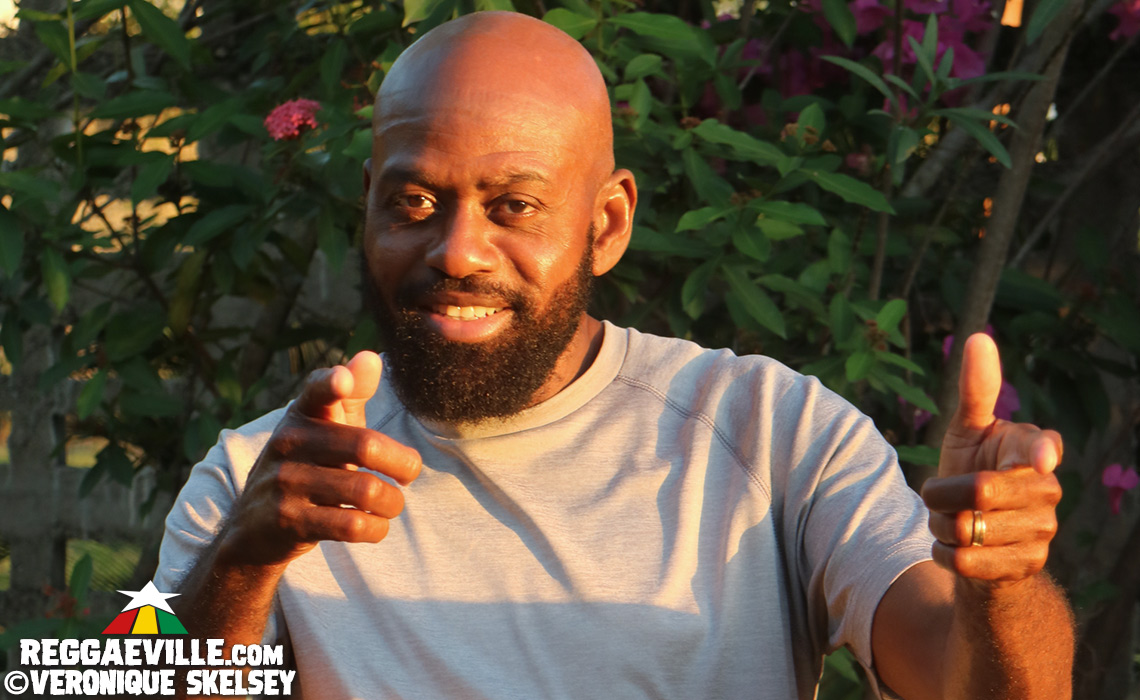 Your mother was active in the church?
My mother was on the choir but not active in terms of outside, dealing with administrative aspects of the church. But being a member of the choir and she was always encouraging us to be a part of Sunday School. So I was on the Sunday School choir as well.
Where you quite a singer when you were child?
Yes. Very much so and I used to represent my primary school as well.
In singing competitions? What kind of things were you singing?
Mainly Jamaican folk songs. We would sing and we would act it out and we would win gold and silver medals for the Jamaican Cultural Development Commission. The JCDC does the annual festival to this day. They have different activities for different levels, primary school was one such level and I was a part of that.
Jamaican folk songs have a lot of storytelling and humour. Is that where you built a grounding for what you would do later with lyrics?
(pauses) I think it contributed to it because sometimes when you practise some things as a youth, without even knowing it you become acclimatised to it. It influences you in such a great way that you don't even realise it. In fact what you have just said is the very first time I have been asked what you have just asked. I've never thought of it in that light but now that I'm responding to you, I realise that it is a part of the influence too.

But by nature, I'm also a very humorous person. I think that I inherited that from my mother. She was a very jovial person, light-hearted and she would make fun out of serious situations. I inherited that, that's a part of me innately I think. From her genes. And that has always been me. Making fun out of serious situations.

For example, the shoes, [breakout hit song] Wear Yuh Size. It was a serious situation and we decided to make music out of it. I had two very close friends and we used to live in enclosed adjoining communities. We would visit each other and stay over late like maybe 2am in the morning at each other's house and then we would follow each other to go home. One night rain fell heavily and the lane was thick with mud. They had two pairs of slippers, one had a pair that was too big and one had a pair that was too tight. The one that had on the pair that was too small, every time he stepped in the mud he stepped out of the slippers because they were stuck in the mud! (laughs) We started making fun of him and he never loved that at all. He was very upset but it amused us all the more.

When I went home I wrote the lyrics about the both of them. In the night, with a lamp because we never had electricity in the ghetto. I turned it down low to write in my exercise book in the morning before daylight. I went to bed and when I woke up fully when the sun was up, I went to my usual spot where I would normally write lyrics under the mango tree. The thought came to me that it would be more humorous if I wrote it about a female because they are more fashion conscious, you know what I mean? (laughs). So I switched it to the ladies to add some colour to it.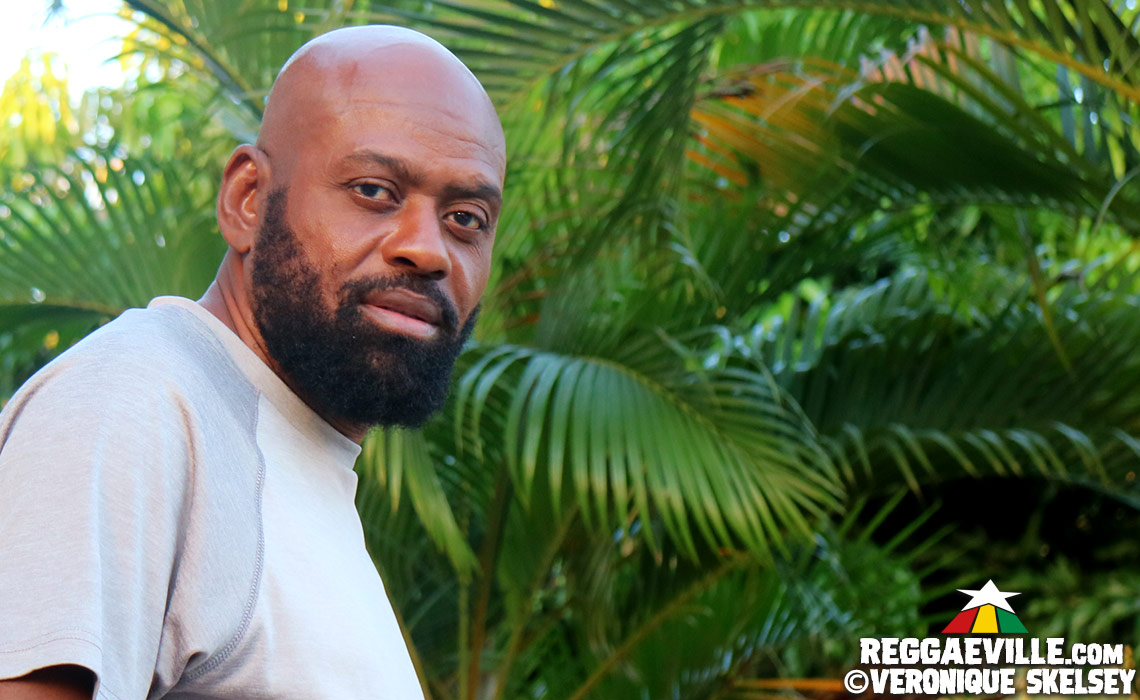 That's a fascinating insight into your writing process. Can you tell me about when you first saw Ranking Joe and Briggy perform?
I remember it as fresh as now. The first time I saw Ranking Joe it was on Job Lane in Spanish Town. They were having a dance and in that time he was not on Ray Symbolic, he was on King Stur Gav. I heard this man deejay and the place rammed with people of course. As a little kid I can't go through the gate, can't find the money to pay, so my friends and I decided that we we're going to get in this dance anyway. We decided to get through a fence that had a hole and the thing was dark, nobody was watching so we made our way in.

I heard him and I thought first of all that he was reading, Angus. Because how this man was speaking fluently with no breaks - he must be reading from a book. When I went up, I saw this man, some lights were right before him and it was the amplifier, and he was deejaying with his muscles in his neck standing up and he would deejay "bong diddly dong". Ranking Joe style. I was amazed. Really this man wasn't reading from a book. And I said "This is something that I have to do".

Then the following weekend there was a dance with Brigadier Jerry at Prince Avenue in Spanish Town too. And so I walked to that dance, ended up in the dance, over a fence made out of concrete wall. Brigadier was dressed in his Brigadier outfit – full Khaki, deejaying upon Jah Love, I-Lawi the selector.

Albert Malawi. Hempress Sativa's father.
Yes! And they did everything just right to me. I was amazed and then I decided "I have to practise this thing". Because I was singing before like Dennis Brown. Dennis Brown was my idol. I knew every Dennis Brown song that was being played. I could sing just like how Dennis Brown sings and slur like how Dennis Brown slurs. And he was still my idol before he died. I got the chance to tour with him too. And share a stage with him.
He was a nice person?
Very, very nice person. If I can find the adjective to describe him I would say stronger than just being nice. He was just a super person, you know what I mean? Loving. And I was on the road with him: myself and Freddie McGregor and Lloyd Parks and We the People Band. We toured 21 different states in the US. This was 1989.
When you were at school were you a good student?
An A student.
Which subjects did you excel in?
I would say science. I passionately loved biology. I ended up being a teacher of biology and physical education. But science, specifically biology has always been my favourite thing. I loved English language too. I loved to express and write stories and essays in different ways. That was a part of my strong area.

I never had a textbook after I left Grade 3. Because we couldn't afford the books to go to school. So I had to make textbooks from the garbage bin where the richer children would throw away their books. I had to bind those together and use that as part of a textbook. Then I would write from their textbook into my exercise book and when that wasn't enough, I would borrow their textbook.

But when it comes to exams everybody needs their textbook and I was left without one, so what I used to do is use my skills as a writer and wrote the textbook in songs. That went through from primary school all the way up to college, doing the exam. When I was doing my last set of exams in college I remember the invigilator saying that I am talking because there is supposed to be no talking in the exam. But I wasn't talking. I was singing. My friends always said I had the exam easier because I'd sing right through the exam and finished before everybody and I'm out. But what I was really doing was I wrote the songs from the textbook, made them into songs and while I was doing the exam I just repeated them and everything came back to me.

When I graduated I recorded some of them. You'll probably find one of them called English Class that was on my first album for Atlantic Records (The Governor - 1989). It tells you how to write an essay and all the different things, the parts and figures of speech and that kind of stuff. And then I also recorded the song called Body Body which was basically for science class, biology, anatomy, physiology, exercise and those kinds of sciences because I was pursuing a career in sports science and physiology. And then when I graduated as a teacher music took over the whole thing! (laughs) The thing switched a different way.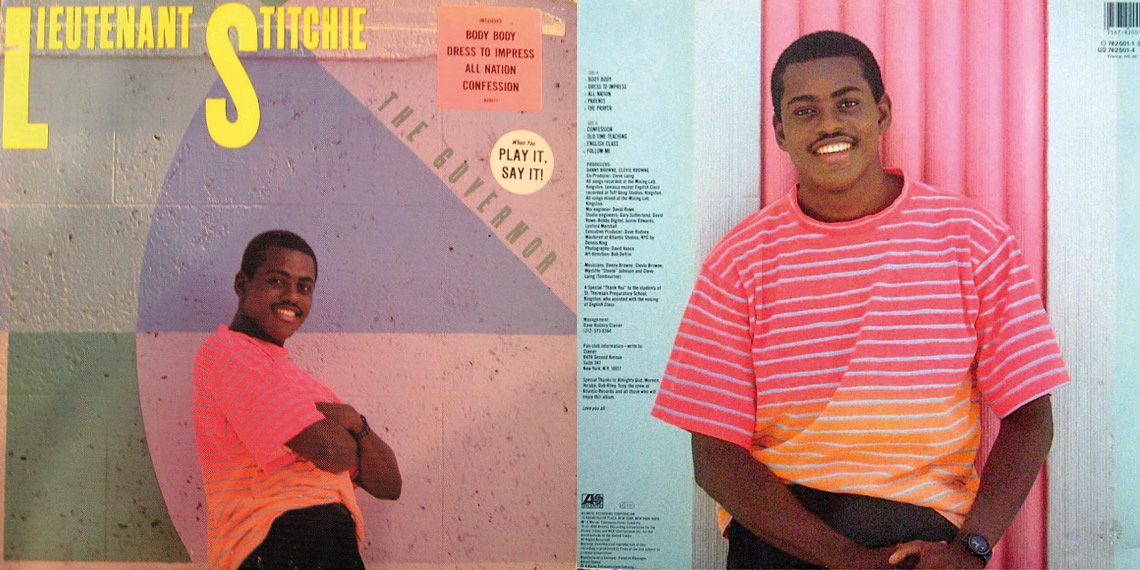 Again there are parallels between teaching and being a deejay. To control the class, humour is a very useful tool.
(laughs) Very much. And I was a very humorous teacher but a very serious person too. And they would understand because what I would do is set the tone to begin with. Before you soften it you come firmly! So that they know that this is not a guy to joke with, he is very serious about what he's doing, don't mess with this teacher. I was a form teacher as well, so they understood the seriousness but also understood that I was their teacher during the day and the entertainer during the night! (laughs)
You could call it crowd control training.
(laughs) Yes - perfectly put. So we had fun but there was great mutual respect and they looked to me not only like a teacher but also like a father. They also understood that, listen, education is a key and I'm there to deal with that, not to entertain them. But I would use my ability to be humorous as a means of communicating and imparting knowledge to them.
So while you were teaching you were also touching the mic on various sound systems.
I was basically on several different sound systems. I started out on a sound system in Spanish Town called Django that was in the community where I lived.
On Django sound system you went under the name Ranking Noseworthy. How did you get that name?
(laughs) From a character in a serial on the radio. There was this character called Noseworthy and I just held onto the Ranking from Ranking Joe to Ranking Noseworthy! And then it changed to Citrus because I'm a lover of citrus. Anything, orange, grapes, lime you name it. It's just something that I love. They called me Citrus but being a very humorous person, I decided that the best way to express the humour would be to deejay. So they shortened the Citrus to Citchie.
So your first single was under the name of Citchie. If I Don't Care.
That was the first time I was going into the studio in 1983. The studio was Channel One. And then we went to Aquarius as well and that was the first recording. And my second single released with that name was called Two Is Better Than Too Many. It was done by a producer called Heva Dawson. He actually produced two songs for me. The other one was Duppy Man Party. Duppy Man Party was on the 56 Hope Road label up by Bob Marley. And the other one [Two Is Better Than Too Many] was on a label from Harry J.

But the printer made an error. And in fact today Angus this morning I was telling Harry J's daughter that her father was the person who did the distribution for me for that record and that's where the name Stitchie came from. The error was made from Citchie to Stitchie and I held on to it and it worked. As a person now who is very humorous, putting people in stitches, it was just fitting.

And now with the kind of the consciousness and the growth over the years, I am pursuing a pathway of sharing a message of love, peace and righteousness with the intention that it would stitch back people's lives together. Re-mend the moral fibre over the world as a whole. So that we can enjoy a greater blessing of the planet and the creation that we are so privileged to enjoy.
And in the meantime in terms of sound systems you went on from Django to City Lights?
Yes. City Lights Discotheque. That was in Spanish Town as well and after that experience I went on to Lightning Super Mix. But before that I had a competition in that year 1983 with Little Meeky and Daddy Meeky where Brigadier Jerry was the judge! At the Spanish Town Prison Oval was a major Festival. Little Meeky came second or third. I won the competition and represented the parish of St. Catherine at the major competition at the Arena. Every parish had a similar competition and so I was the person who represented St. Catherine amongst the 13 other parishes.
Papa San was at Lightning Super Mix.
Yeah. So at Lightning Super Mix you had Wolfman, you had Anthony Redrose, you had Major Worries, a host of budding stars. And then from Super Mix I went to Stereo One. That's the journey.
And you also went into the studio for Stereo One.
Yeah. I was the person who originated Stereo One, the name of the sound and the label as well. I was enjoying growth with it with Ricky Stereo, Wolfman, Daddy Blue, Captain Barkey, Wickerman, Courtney Melody. I was the person who gave Courtney Melody his name. I was the person who wrote his first hit record and produced it - Screetchy Cross The Border. I'm the person who wrote those lyrics with Daddy Blue. Wrote several different lyrics in terms of the "licky licky". But it was my brain child in terms of setting up the label, even though the name on the label said it was Clifton Henry. He was more the executive producer because he funded the production of the thing.

So we had Wickerman, Mumble and Mikey Dread as selector, you had Leroy the Hornsman, you had Dolly Man as a deejay and you had Sugar Bobby a singer, Bendy Lou - that was the whole crew in terms of where Stereo One was concerned. I hope I don't leave out anybody. (laughs)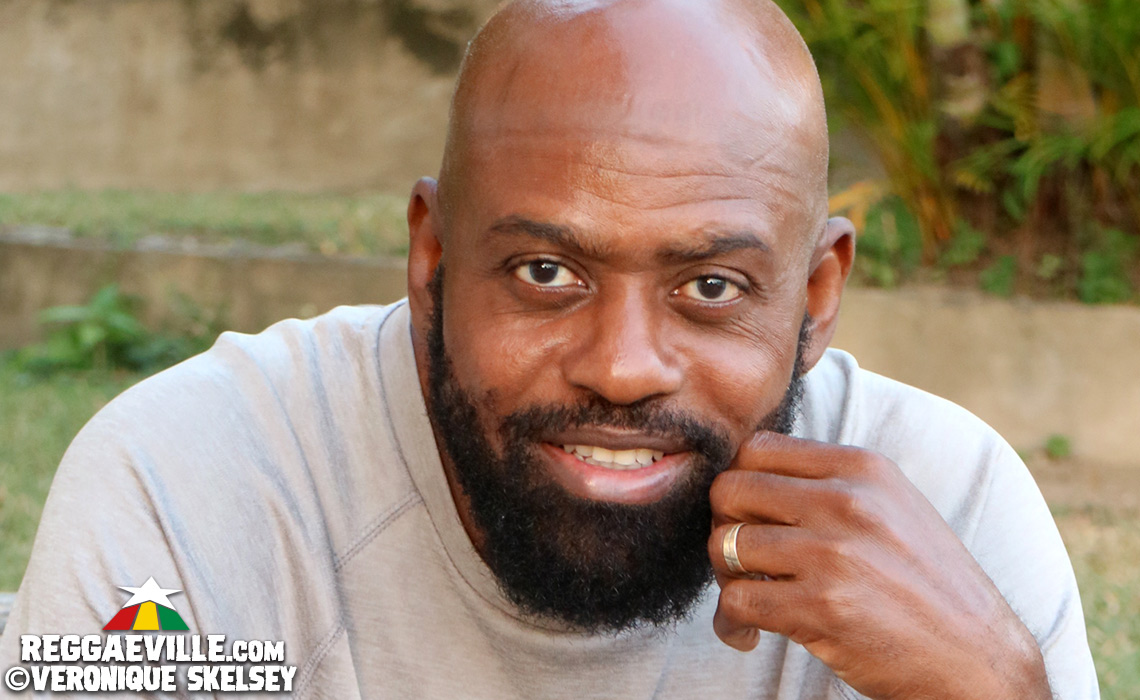 Tell me how you met Steely from Steely and Clevie.
I met a guy from college that was living in August Town called Peter. Peter introduced me to his community. We met up with Steely because Peter was telling Steely how bad a deejay I was. And Steely was fascinated when he saw me because I have always been a person who delivers on that kind of a level when it comes to music. Because I just love music with a passion. He was mesmerised and there was no deejay greater than Lt. Stitchie to Steely from then until he passed. And the same thought is held by Clevie but Steely was the one who was bragging about me to Jammys that I am the greatest there is. And Jammys was debating it and said "Listen, as long as this guy doesn't deejay on my sound what's great about him?" (laughs)

And so Steely said "No man" and Jammys said "Let's prove it". Steely came for me by school, waited for me until I finished class, put me on the back of his bike and we rode all the way from college until we came to Waterhouse. Jammy did string up the sound in the yard. And Steely said "Make them test him". Steely was just bragging. So some of the deejays around by Jammys went on the sound system and they did their thing and got their forward because it's a home crowd.

And when I held the mic the thing changed. Hurricane you know what I mean? Lyrics from all different angles with a style that they had never heard before and delivery in a very fast way. And yet still on the rhythm. Maintaining the timing. And Steely started to shout "The greatest, me tell you! The greatest! Nothing no good like him! Come my artist!" And he put me up on his bike back and we rode out of the place.

Jammys was impressed and said he wanted to invite me for a four sound clash that they had at Cinema Two. And Jammys came for me in Spanish Town and I came out and saw Jammys in a white Triumph - the classic antique you know what I mean? And Jammys took me, and I was all dressed in white too. White Kangol, white outfit and I had my little black bag over my shoulder and I had a little record in it that I normally travelled with - a new thing that I originated - deejaying on calypso music. Because no deejay ever did that yet. So I started deejaying on a song called Tiny Winey from Byron Lee - the instrumental that took the life of many artists on many sound systems! (laughs)

We started the clash and Jammys told them "give the mic to the little deejay there". They hesitated because they had me as a country deejay because in those times, I never bust in town yet. I just did my thing in Spanish Town. They gave me the microphone and put on the rhythm and drew it and you just heard the rhythm start to play. I told the selector "bring it up or down, bring it to 33, bring it to 45 or 78, just carry it up the turntable at your own will whenever you choose".

He did that and I started the rhythm and he just carried it up and I deejayed upon the thing. The thing went up and down and the place just mashed up because they had never seen it yet. Because as he took it from one speed to the next you have to be skilled to change so I deejayed lyrics on it named Market Life and when they changed it just went up and down at his own will and I'm on the rhythm and not leaving it an inch! The place exploded man. And Jammys won four trophies that night.
And that was Scorpio, Metromedia and Arrows you beat.
Beat three big sounds and Jammys remembered that to this day. Jammys has the awards. Crisp as the day he received them!
So I guess then Jammys wanted you to record?
Well he had that intention but he never expressed it to me. It was Steely who brought me there to record. Bobby Digital and I, we ended up to be very good friends. The first song I voiced for Jammys was Obeah Wedding. I did that one song and it did well but it wasn't a smash. And then I decided the next time around I was not just going to record one song, I recorded four songs at one time and that included Wear Yuh Size. And we all know what happened.
You've already explained about the inspiration for that. Tell me a bit about the song Natty Dread from 1987.
That song was written in the Bronx. I think specifically the address was Decatur Avenue. I went overseas for the first time and I wrote the song there. I was thinking about the biased way in which the police treated the Rastaman. I've always heard that a Rastaman is a man of peace and love, growing up as a youth. So it always seemed strange to me because of the way how they express themselves how they talk they speak in their kind of a culture. They would say "I and I" and they would call things in a different way, like callaloo they would rather say "I-llaloo" and pumpkin they would say "Yumkin".

And so because of how they express themselves I thought that they were treated as odd. So I wrote the song in a humorous way about a situation explaining that. I remember the first time I did it in a dancehall was at 70 Manning's Hill Road, when Stereo One and Jammys had a clash up there. I remember everything about it. I was coming fresh from New York during the day. The clash was the Saturday night so I came down specifically for it with lyrics I was rehearsing all along while I was up there. Because I was there in the States for about 6 weeks.

When I went to the dance and drew it the first time the place mashed up tremendously. People couldn't even hold their heels, their bodies flew all over the place. The place was just mad. I decided that I was going to record this song on Stereo One label. Because remember I'm the person who built the label. Because when I first thought about building a label, I was thinking of Studio One. I wanted to set that kind of a legacy for Stereo One that Studio One had. That was the idea but we were doing it for ourselves. So each song that I recorded on Stereo One label went to number one. Wear Yuh Size was on Jammys label but Nice Girl, my second number one song was written the same day as Wear Yuh Size but I recorded it for Stereo One. And that was the first number one song that they had on the label but not the first song I recorded on the label. The first song on the label was Labba Labba. And that was recorded around by King Tubby's by Peggo [Laurel "Peggo" Pinnock] the engineer around there.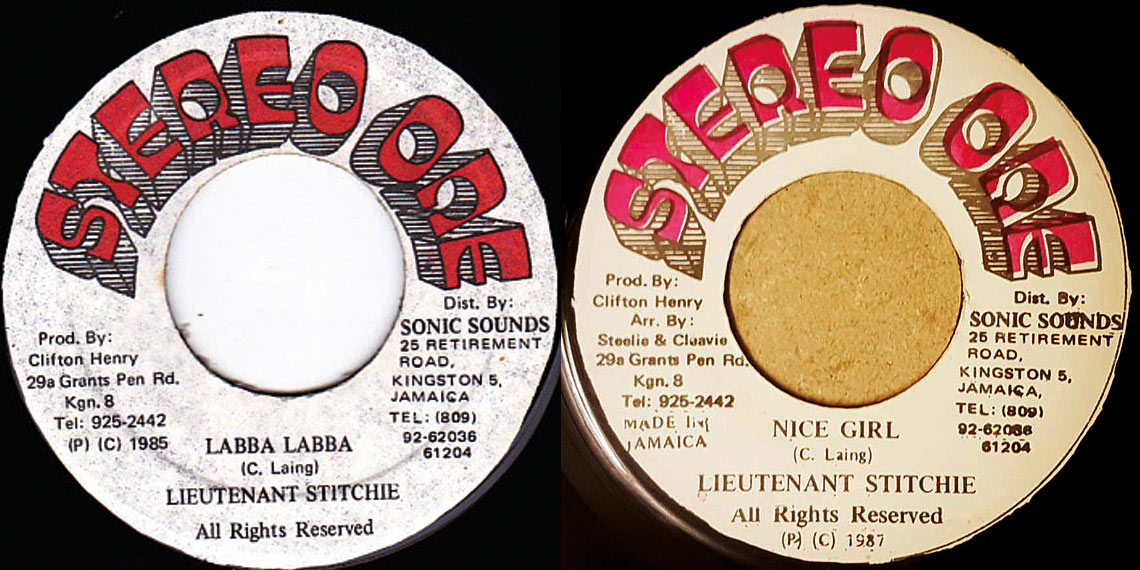 So I did the thing about Natty Dread and I thought that it was a humorous thing. But it turned out that it was misunderstood and the dreads believed that it was an offence. I thought that it would have been the police that would have taken the offence because it was exposing their unfair, unjust way of dealing with the Rastaman but it was misunderstood. I don't know how it turned out that way but that's what happened. In my heart the offence that some people felt was unfortunate and it is a pain to me to this very day. The intent was never to bring any form of harm to anyone because I wouldn't want to split my support. They still support me but people understand now because I've explained a lot about it over a period of time. People have seen how I operate and know that it could not have been anything intentional to disrespect the Rastaman.

So now I do it on stage just enough to wet people's memory, to bring people down memory lane in terms of one of my hit songs. But the harm that some people felt from it I deeply regret it. And any time I get an opportunity to apologise for those who might I have misunderstood it and feel offended by it I take the opportunity to do so.