Review
Album Review: Lior Ben-Hur - So I Wander
02/10/2017
by Gardy Stein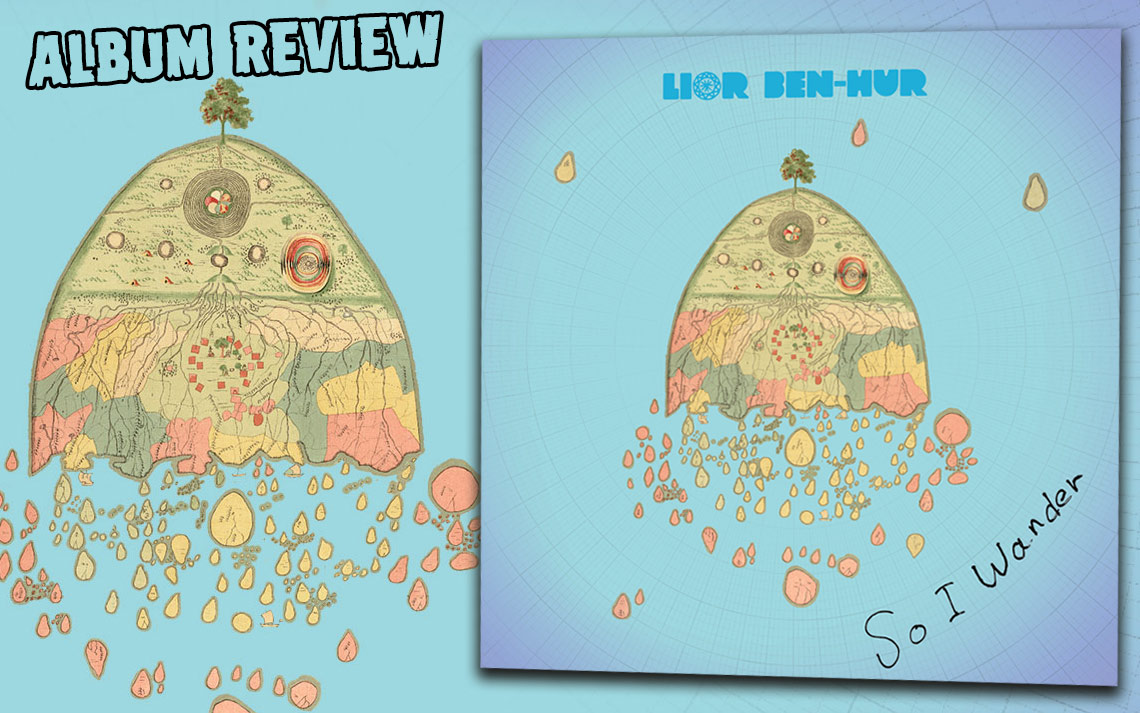 Born in Jerusalem with Greek and Iraqi roots, travelling more than a dozen countries and living in San Francisco since 2009, Lior Ben-Hur incorporates all traits of a true world citizen. In 2011, he formed the band Sol Tevél, consisting of seven equally diverse musicians, with whom he has performed and recorded ever since. After their first world-music album World Light in 2012 and the self-entitled EP Lior Ben-Hur in 2015, the artist now releases his debut album So I Wander. The lyrics of the title track were inspired by an ancient Hindu text from the 'Rig Veda', which the artist came across while in India. "The fortune of him who is sitting sits, it rises when he rises, it sleeps when he sleeps, it moves when he moves. So I wander." Not only this song is enriched by the musical genius of Marcus Urani (from US-Reggae-bards Groundation) - he did the whole production as well!

The interesting firstling is comprised of nine songs, songs that lay a heavy focus on live-instrumentation and spirituality. Carrying the pain of decades of fight, hate and division, There Is Another Way combines the Israeli-born Lior with Palestinian rapper Saz in their pledge for peace and understanding. "It's taking us too long to realize there is too much to lose if we fight it's causing too much false hate, my heart breaks but I believe we can heal so we sing to say: there is another way."

Lion is a motivational song with autobiographic traits that is bound to encourage people to stand proud and strong when faced with the challenges of life. Featured artist Kumar Bent was introduced to Lior at the California Roots Festival, and the instant connection was mutual. The brilliant Raging Fyah vocalist gives the song a profundity that the more average voices of Ben-Hur and his backing singer don't quite reach on their own. Thus, Seeds Of Love, Roads Of Creation and the Jah Levi cover In This Reality are pleasant to listen to, but it's the features which are the strongest pieces of the album. Adding Yossi Fine is a big plus for Sh'ma Nyabinghi, for instance, which is touching despite the fact that the lyrics are not understood by non-Hebrew speakers (and despite the irritating, out-of-key flute).

Dedicated to the multi-cultural, multi-religious, multi-century town of Jerusalem, Old City Love offers a slow-paced, sonic stroll through its streets. It becomes an almost painfully beautiful experience with the yearning notes of world-music expert Yair Dalal, who plays oud and violin. Closing the album, Modeh Ani is the remake of a song released on World Light back in 2012, thus connecting the past with the present and the future. So I wander!
---
Release details
Lior Ben-Hur - So I Wander
DIGITAL RELEASE [Lior Ben-Hur]
Release date: 02/10/2017
Tracks
01. So I Wander feat. Marcus Urani
02. There Is Another Away feat. Saz
03. Lion feat. Kumar Bent
04. In This Reality
05. Sh'ma Nyabinghi feat. Yossi Fine
06. Seeds of Love
07. Roads of Creation
08. Old City Love feat. Yair Dalal
09. I Give Thanks
Featured artists
Kumar