Koffee's Toast gets 100 Unique Cover Artworks for Charity Vinyl Single
11/22/2020 by Reggaeville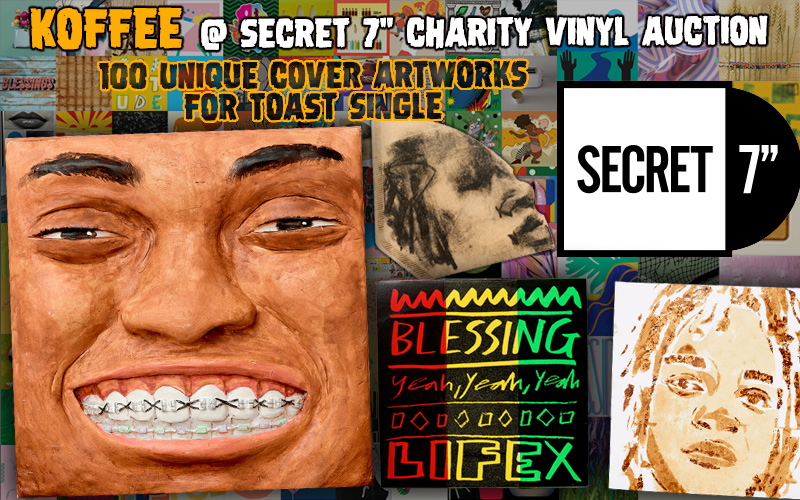 Koffee's anthem Toast was part of a very special charity auction called SECRET 7", which the creators describe as a fundraising platform with an emphasis on fun and inclusivity.

If you're unfamiliar with the project, here are the details: 100 copies of the following tracks were pressed to 7"
Koffee - Toast
Aretha Franklin - One Step Ahead
Bob Dylan - Blind Willie McTell
Foo Fighters - This Is A Call
The Internet - Come Over
Miles Davis - Miles Runs The Voodoo Down
Vampire Weekend - Harmony Hall
Every single had unique artwork created for it. Amongst the 700 unique records are artworks from Lubaina Himid, Anish Kapoor, Tacita Dean, Mark Wallinger, Shona Heath, The Connor Brothers, Helen Beard, Jeremy Deller, Lotte Andersen, Stanley Donwood, Jadé Fadojutimi, Ragnar Kjartansson, Maya Hayuk, Gavin Turk, Unskilled Worker, Michel Gondry and many more, featured alongside a whole host of Secret 7"s favourite photographers, illustrators, painters, graffiti artists and sculptors.
From 14 October - 1 November, 2020 all the artwork was exhibited at NOW Gallery on Greenwich Peninsula in London. All 700 records were sold via auction on Ebay, which concluded on November 1, 2020. The secret is that all the artworks were offered anonymous. Buyers looking for a particular record had to study the sleeves and guess correctly. Here are all 100 covers created for Toast: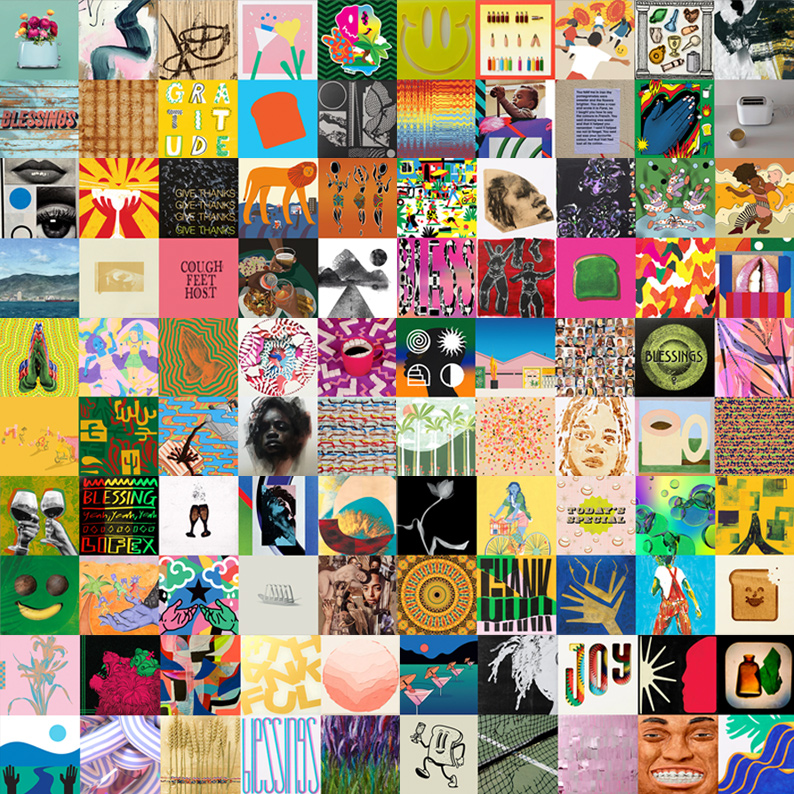 This recent auction was the seventh and final edition of Secret 7". The first edition took place in 2012. All 700 records were sold for a total of £134,000 ($175,000)! The money raised from the sales will support Help Refugees, a pioneering charity leading a new movement in humanitarian aid.

Lauren Collins' handmade coffee painting was sold for £1,020 ($1,355):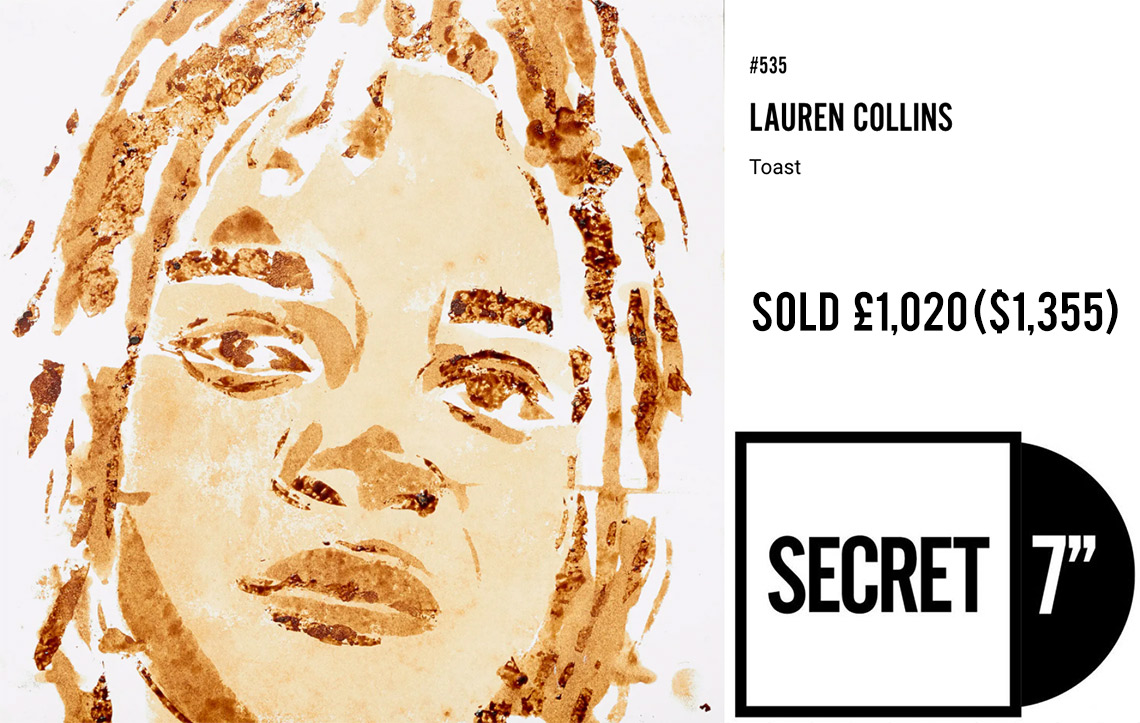 Sticking out was the 3D sculpture by Wilfrid Wood, who was the 'headbuilder' for the satirical UK TV program Spitting Image (1984 - 1996):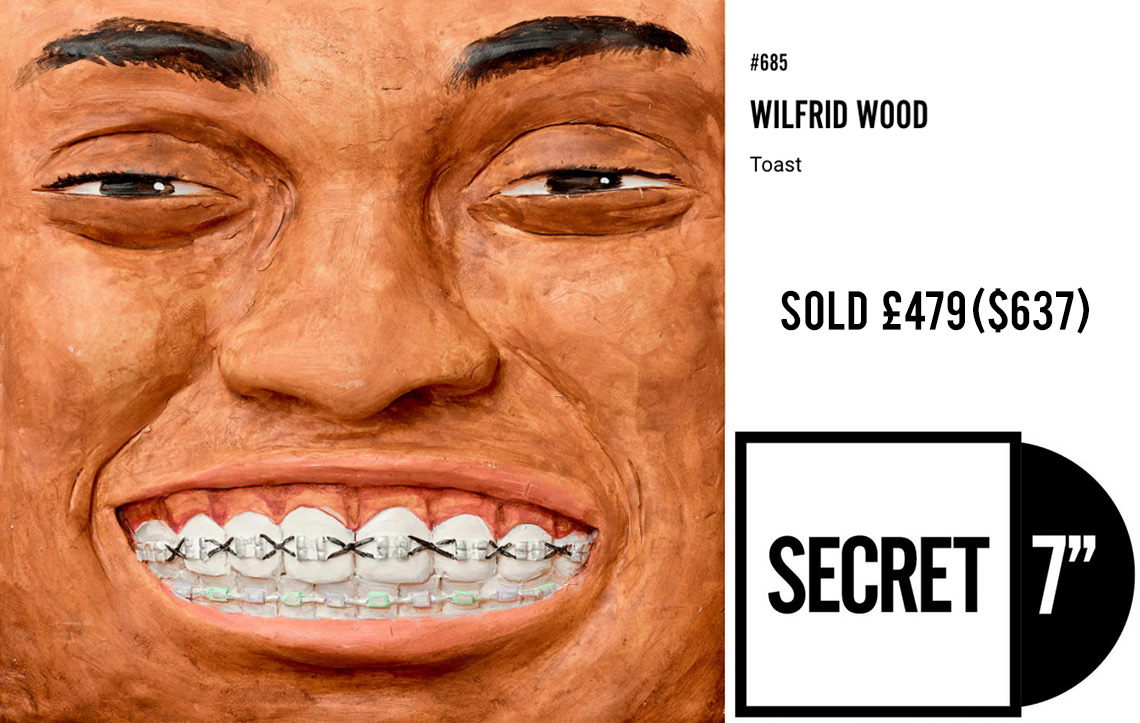 We choose three cover artworks and the creators gave some insight into their inspiration:

WHAT INSPIRED THIS DESIGN? Huma Khan: "I was really inspired by the graffiti In the background of Koffee's video for Toast and I also wanted to try and celebrate Caribbean culture and history which I tried to reflect with the colours and patterns I chose. I chose to make a cover for the song Toast because for me, it represents love, friendship and happiness and shares an important reminder to acknowledge and celebrate the truly important things in life. I was told stories about personal moments my friends had with this song, ranging from club nights to it being played at a funeral but everyone spoke about how it had the power to bring everyone in the room together and celebrate love."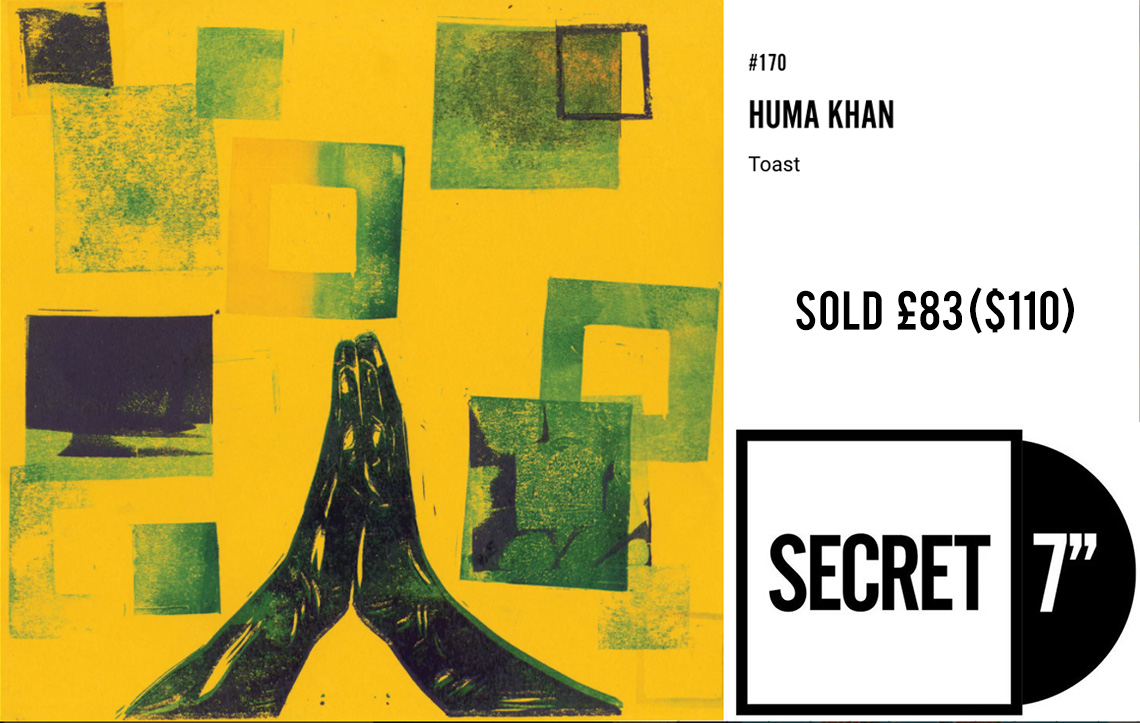 WHAT INSPIRED THIS DESIGN? Joshua Darby: "With the track having Caribbean roots, I decided to create a typographic piece inspired by beautiful expressive hand-made lettering referencing type that can be found across the Caribbean islands. The song is all about being grateful in life and the word 'blessings' is referenced a lot in the song and best articulates the message and feel of the track."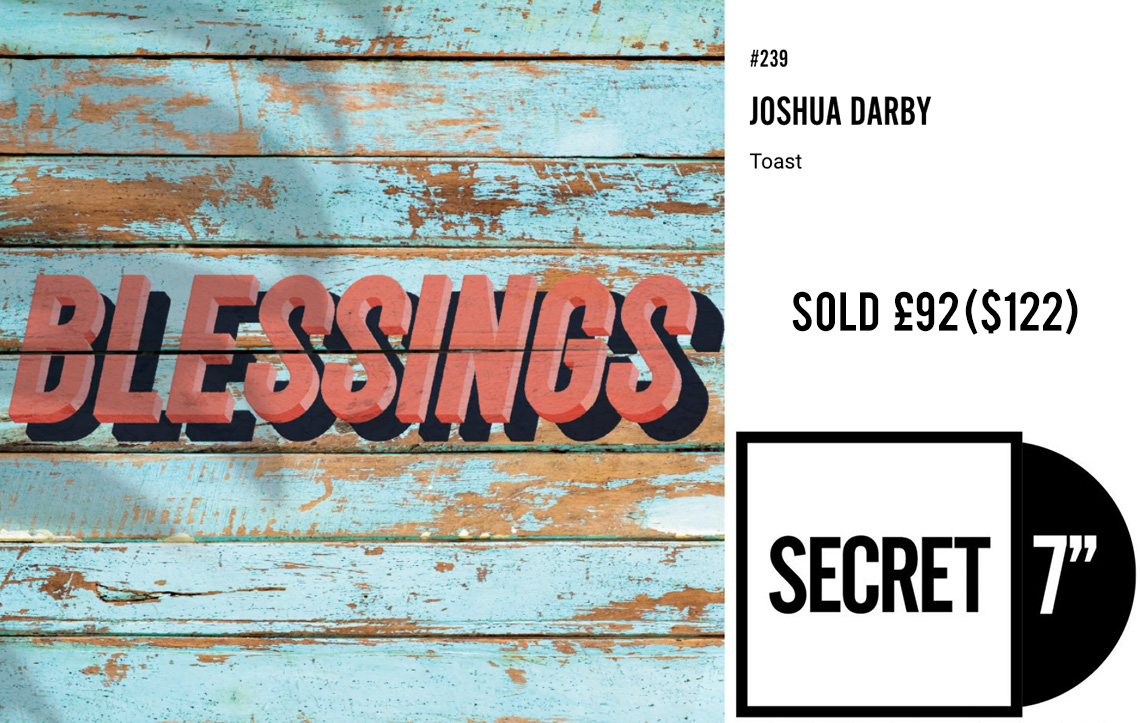 WHAT INSPIRED THIS DESIGN? Oliver Wells: "I decided to base my submission around Koffee's most notable feature, her hair. Looking over photoshoots and articles about the artist, the media always seemed to hone in on whatever crazy style she would have her hair in and I decided to follow suit. Centralising my cover around Koffee's dreadlocks, I took the original collage through a number of processes to get to the final outcome."