Chronixx @ Riddim Magazine #71
12/19/2013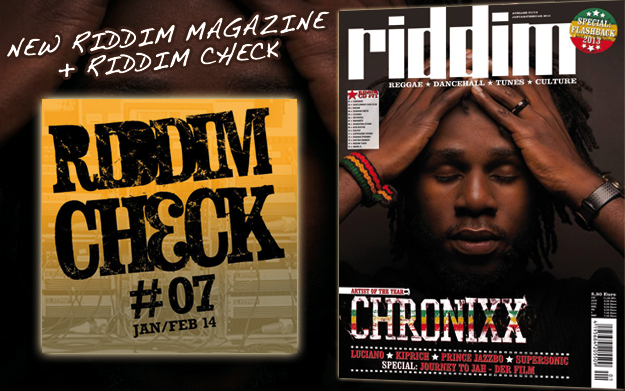 A new edition of RIDDIM magazine is available now. If you can't get it at your favourite press store in Germany, Austria or Switzerland, you can order it online here.

Chronixx is featured on the cover dubbed as ARTIST OF THE YEAR!
And like in the past at the end of the year Riddim runs the Readers Poll, which has the pretty cool category BEST WEBSITE :) Take part online RIGHT HERE!
Also included in this edition:
Luciano

Kip Rich

Prince Jazzbo

Supersonic

SkyGrass

Sebastian Sturm & Exile Airline

Denham Smith

Dactah Chando

Razoof and many more...

Specials: Flashback 2013 and Journey To Jah Movie
 

All tunes mentioned in the Riddim Check column are available in the mix below powered by Sentinel Sound: