Review
Album Review: Various Artists - Red Gold Green & Blue
07/12/2019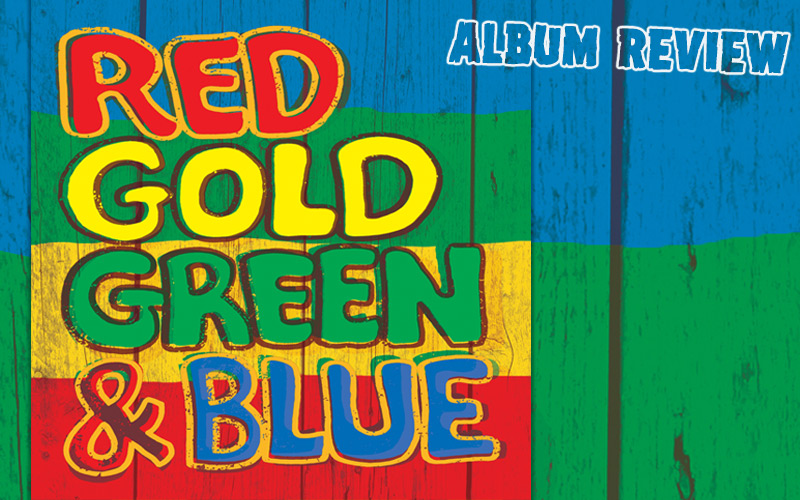 Over the years there have been numerous - often successful - attempts at getting reggae artists to cover songs from other genres in a reggae fashion. However, there have been far fewer attempts at getting these artists to cover songs from beyond their native genre in the original format.
Hence, this 13-song collection is a valiant attempt to break that mould, with the cream of the reggae crop putting in an appearance on a blues, soul, and rhythm and blues selection. The album features such legendary luminaries as Mykal Rose, Toots and his Maytals, Freddie McGregor, Big Youth and Kiddus I, all enabled by the enduring fulcrum of the talkative and talented gentleman that is Sly Dunbar on drums with his more reserved sidekick Robbie Shakespeare 'shaking the sofa' on bass.
The collection sees classics from the likes of Muddy Waters, Peter Green, Howlin Wolf, Bo Diddley, Elmore James and many more given the top treatment. Hence, the addition of 'blue' to the reggae/rasta red, gold and green colours in the album's title.
Mykal Rose contributes three fine tracks to the compilation. And you know that when Rose contributes, it's harder to get it wrong than right! And so it is, when he opens the set with I Put A Spell On You - with Ernest Ranglin (yet again!) stealing the show on guitar. Thereafter, Rose slows the pace with his cover of 44 Blues, before Bad Luck Shadow allows Starkey and Chin's guitar inputs to occasionally decorate but mainly decisively dominate the track.
Big Youth's take on Temperature is to treat it in a characteristically raucous fashion, in a manner that will appeal to all comers. Whilst Toots and the Maytals' treatment of Man Of The World does what he and his cohort have been doing wonderfully well - in a crossover fashion – for decades. Andrew Tosh also puts in an appearance, as he belts out Don't Go No Further with some aplomb. The album closes with a stomping Big Youth on Gunslinger, followed by Kiddus I, who comfortably meets the challenge posed by the Sun Is Shining.
A novel feature of the compilation is Shakespeare's attempt at the vocals on Bring It On Home, Wang Dang Doodle and Just Your Fool, though Freddie McGregor manages the genre-switch much more comfortably on his cover of Come On In My Kitchen, with Dunbar's electro drums driving the show and Leroy 'Horsemouth' Wallace riding shotgun on drums and organ. Baby Please Don't Go is also given delightful treatment, with a comely and confident cheekiness by Phylea Carley – the Caribbean's first Speakeasy recording artiste – with Dunbar again driving the song at a hot percussive pace.
Overall this is a welcome and novel venture, spearheaded by the new Trojan Jamaica label, founded by drummer and son of Ringo Starr, Zak Starkey and Australian vocalist/producer Sharna 'SSHH', with the renowned Youth overseeing the production process based in Ocho Rios.
Described as an "evolution of roots, rock and reggae, combining contemporary artists with a number of Jamaica's musical pioneers", it's fair to say that a slew of reggae artists accord blues and soul music with a career-defining influence on their musical development. Or as Mykal Rose puts it "We always liked blues. That is how we get the feel because blues and reggae and rock music is similar with energy". Putting it succinctly, Starkey explains that the idea was to have "blues lyrics cut Jamaica style".
So, if crossover is your thing, this compilation must find a way to your musical inventory. If not, then a respectful nod to the ongoing process that spawns new music is a must.
---
Release details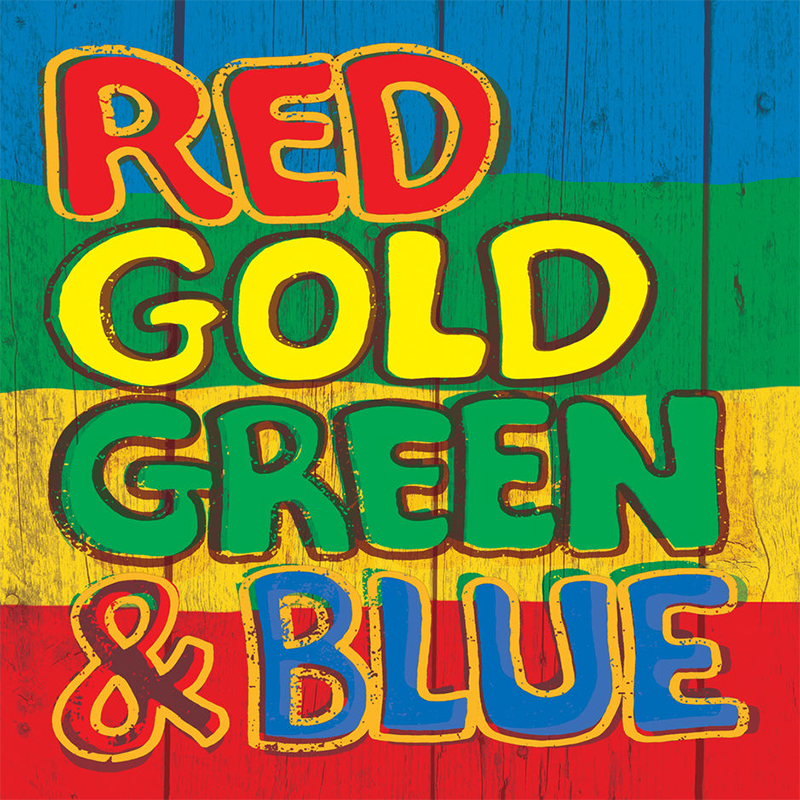 Various Artists - Red Gold Green & Blue
DIGITAL RELEASE / CD [Trojan Jamaica]
Release date: 07/12/2019
Tracks
01. Michael Rose - I Put a Spell On You
02. Robbie Shakespeare - Bring It On Home
03. Freddie McGregor - Come On In My Kitchen
04. Phylea Carley - Baby Please Don't Go
05. Big Youth - Temperature
06. Sshh Liguz & Robbie Shakespeare - Wang Dang Doodle/ Oh Well
07. Michael Rose - 44 Blues
08. Toots & The Maytals - Man of the World
09. Michael Rose - Bad Luck Shadow
10. Andrew Tosh - Don't Go No Further
11. Robbie Shakespeare - Just Your Fool
12. Big Youth - Gunslinger
13. Kiddus I - Sun Is Shining
Featured artists
Mykal Rose
/
Sly & Robbie
/
Freddie McGregor
/
Big Youth
/
Toots & The Maytals
/
Andrew Tosh
/
Kiddus I