Review
Album Review: Mellow Mood - Twinz
06/03/2014
by Gardy Stein
If you are in for innovative, high-quality Reggae, this album is a must.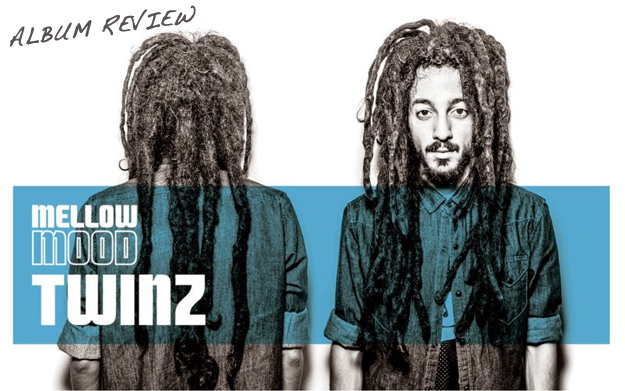 Mellow mood has got me… Well, not the one Bob Marley is singing about. I'm actually spellbound by a young, refreshing band out of Bella Italia. And believe me - they will get you as well as soon as you press play on their newest release Twinz.

Produced by Paolo Baldini under the wings of indie label La Tempesta, the title of this 12-track-masterpiece is self-evident: Jacopo and Lorenzo Garzia, heads and founders of the quintet Mellow Mood, are not only brothers but identical twins! They both sing lead (even their voices are hard to tell apart) and play guitar; other band members are Giulio Frausin (bass), Federico Mazzolo (drums) and Filippo Buresta (keys). And together they truly know how to rock!

The title track alone would be worth a full review. In a compressed way, Twinz contains the sheer energy, creativity and playfulness these artists are all about. The love for detail is as perceivable in the musical set-up as are the vocal qualities in the delivery of the singers – audible perfection! And in case you expect parola all'italiana, you are in for a surprise: the lyrics are delivered in broad Patois, no doubt influenced by lengthy trips to the island. During these, not only impressions and ideas for the songs of the album have been collected, but also material for the brand-new video Inna Jamaica which features Portuguese Reggae-Star Richie Campbell. Another "souvenir" is the brass arrangement of none less than Mr. Dean Fraser on Closed Doors, the riddim of which was contributed by Alborosie-drummer Fitzroy Dave Greene.

Unfortunately, space doesn't allow the introduction of each single song, so you'll just have to discover them on your own. There are the features KG Man on the uplifting One Note, for instance; Forelock on a modern Be Around and Sr. Wilson on the very rootsy One Drop Music. Bearing proof of their songwriting skills, Memba December and Oh Mama are pensive tunes, while Dig Dig Dig comes with a joky video. Hopefully Tun It Up will be picturized as well in the near future – a perfect beach soundtrack!

Which leaves us with two more tracks to talk about… While You Don't Know can be described as a beautiful, touching piece of music (a true lover's anthem!), words completely fail me when it comes to Don't Leave I Lonely. This is one of those magic, heaven-sent tunes that get under your skin at once, make you forget everything else and leave you breathless. Add the powerful yet fragile voices of the twins to that and – boom! – you can't help but melt into musical emotion.

If you are in for innovative, high-quality Reggae, this album is a must. Mellow Mood has got me, so let this music rock you!


---
Release details
Mellow Mood - Twinz
DIGITAL RELEASE / CD
Release date: Digital June 3rd | CD July 4th 2014
Tracks
01. Intro
02. Twinz
03. Closed Doors
04. Dig Dig Dig
05. Inna Jamaica feat. Richie Campbell
06. Tun It Up
07. Don't Leave I Lonely
08. Memba December
09. One Note feat. KG Man
10. Be Around feat. Forelock
11. You Don't Know
12. One Drop Music feat. Sr. Wilson
13. Oh Mama
Featured artists
Richie Campbell
/
KG Man
/
Forelock