Review
Album Review: Christos DC - Long Road
05/04/2014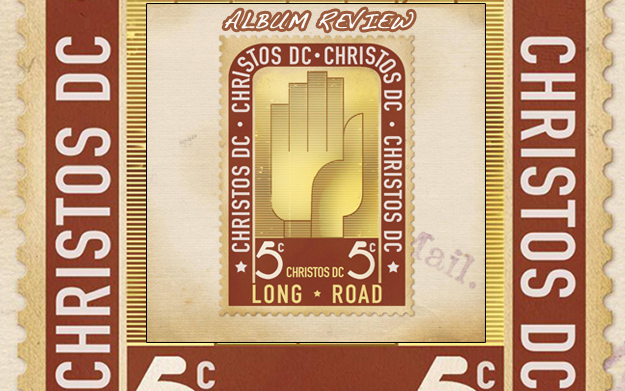 Reggae-wise, the US of A seem to be likkle, but tallah wah. Few artists from the land of the spied-ons shine internationally, but those who do shine bright. Think Matisyahu, Groundation, SOJA – as different as their musics sound, as innovative is each of them. Of course, they are just the very tip of the iceberg. Another promising artist that might one day make it to that tip is Christos DC. This US songwriter with roots in Greece lives in Washington, D.C. and has just released his second album, Long Road.

Christos DC was pretty much born into music. His parents were vocal coaches and opera singers. Christos embarked on his own musical career in the early 90s. Preoccupied at first with hip hop and R'n'B, his love for Jamaican reggae ultimately prevailed. He recorded with the Riddim Twins and the Firehouse Crew before Don Carlos engaged him to play the guitar and sing backing vocals for several years. After having further extended his musical horizon through collaborations with other bands, including the Thievery Corporation, he released his first official album, Time To Rise, in 2008 on his own label Honest Music.

Six years down the road, Christos DC notches up his performance. Long Road is an innovative album, at the same time it never forgets its musical roots. Firmly based in classical roots reggae, Christos' style is also characterized by a touch of downtempo (that's where Thievery Corporation comes through), jazz, and a pinch of dub. He produced the entire 14-track œuvre himself – and did an excellent job.

Christos DC weaves thick, opulent layers of analog sounds that take off with wings of sweet melancholy. Let yourself fall, this brass-rich music will catch you softly and carry you along. Despite the unusual number of musicians he worked with – most notably Flabba Holt and Style Scott of Roots Radics fame –, the result is a coherent album one can immerse oneself in and spend a lot of time with.

Despite his artist name, Christos DC doesn't talk about religion in his songs. His lyrics are personal accounts of life lessons, of love, of hopes and fears. Positivity doesn't always win against the darker shades here, a point Christos' aspirating vocal style attests to. His ability to sound out darker moods in depth is one of the main factors why Long Road stands out. However, his melancholy never turns into outright depression.

The musical quality is pretty consistent throughout this record, but a few tracks do stand out. Among these is Just Talk To Me, a featuring with Kenyatta Hill, the son of Culture's departed lead singer Joseph Hill. Kenyatta's more raucous voice contrasts well with Christos' bittersweetness. Then there's Lovely Lady on a remade Studio One riddim, a gently pushing lovers' tune with a confident brass section.

Or the powerful Living In The Past, which is an offbeat interpretation of Galt MacDermot's First Natural Hair Band's 1970 classic Ripped Open By Metal Explosions (Public Enemy sampled it on their tune I in 1999). Easily the biggest surprise though is Vasilikos. Christos DC sings this reggae remake of the Greek traditional song together with Greek-American star tenor Anastasios Vrenios – who is presumably Christos' father.

Despite its outstanding musical quality, Long Road isn't for everyone. If you're open to unusual musical influences and if you can deal with melancholy, with life's darker shades, its minor scales, then run to the store and treat yourself to this masterpiece. You too might call it a classic ten years down the road.


---
Release details
Christos DC - Long Road
DIGITAL RELEASE [Christos DC]
Release date: 04/22/2014
Tracks
01. Just Talk to Me feat. Kenyatta "Culture" Hill
02. Lovely Lady
03. Same Old Sing Along
04. Another Day
05. Living in the Past
06. Circles feat. Hugh Hall
07. So Hard to Say
08. 10,000 Miles from Home
09. Vasilikos feat. Anastasios Vrenios
10. True Love
11. Long Road
12. Helpless
13. Did You Really Get It?
14. Keep On Pushing
Featured artists
Kenyatta Hill