Penthouse Records presents Culture Tribute Album - Remembering Joseph Hill
02/20/2018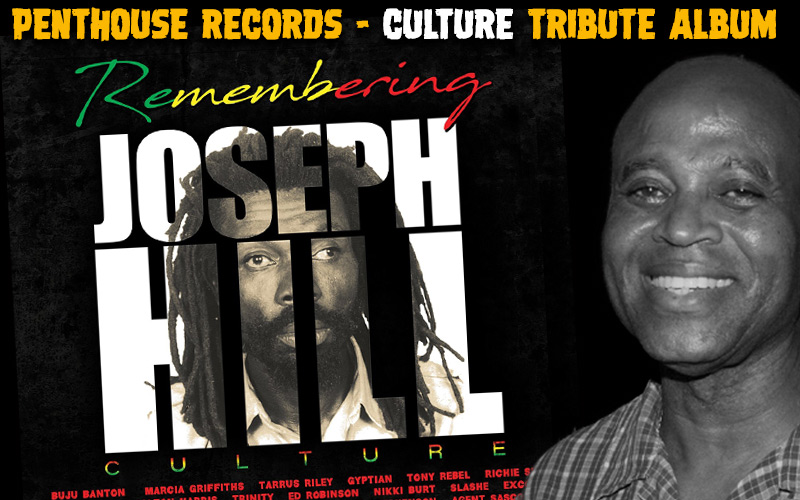 Joseph Hill was one of my favorite artists, but you don't hear a lot of Culture songs on the radio. I want to introduce him to a different generation. (Donovan Germain to the Jamaica Observer).

A great tribute album titled Remembering Joseph Hill Culture produced by Donovan Germain (Penthouse Records) will hit the stores in early May 2018.

With fine contributions of selected singers including Marcia Griffiths, Tarrus Riley, Gyptian, Queen Ifrica, Kenyatta Hill, Etana, Duane Stephenson, Sherieta, Exco Levi, Agent Sasco, Shuga, Dalton Harris, Richie Spice and the veteran deejays Tony Rebel and Trinity.

Also included is Natty Never Get Weary from the late great Joseph Hill in combination with Buju Banton!

The 15 track Dub version of this tribute album has been released already in November 2017.
Here is the full tracklist:

CD1
1. Sherieta - Addis Ababba
2. Dalton Harris - Bald Head Bridge
3. Dalton Harris - Bald Head Bridge feat. Trinity
4. Ed Robinson - Behold
5. Nikki Burt - Calling Rastafari
6. Marcia Griffiths - Capture Rasta
7. Slashe - Down In Jamaica
8. Exco Levi - Humble African
9. Shuga - I'm Not Ashamed
10. Black Prophet - Innocent Blood
11. Etana - Jah See Dem A Come
12. Etana - Jah See Dem A Come feat. Zagga
13. Duane Stephenson - Ready Fi Revolution
14. Duane Stephenson - Ready Fi Revolution feat. Agent Sasco

CD2
1. Tarrus Riley - Still Rest On My Heart
2. Kenyatta Hill - Stop The Fussing And Fighting
3. Gyptian - Tell Me Way Yuh Get It
4. Tony Rebel - International Herb
5. Natel - Two Long In Slavery
6. Queen Ifrica - Two Sevens Clash
7. Joseph Hill - Natty Never Get Weary feat. Buju Banton
8. George Nooks - Zion Gate
9. Richie Spice - Work Hard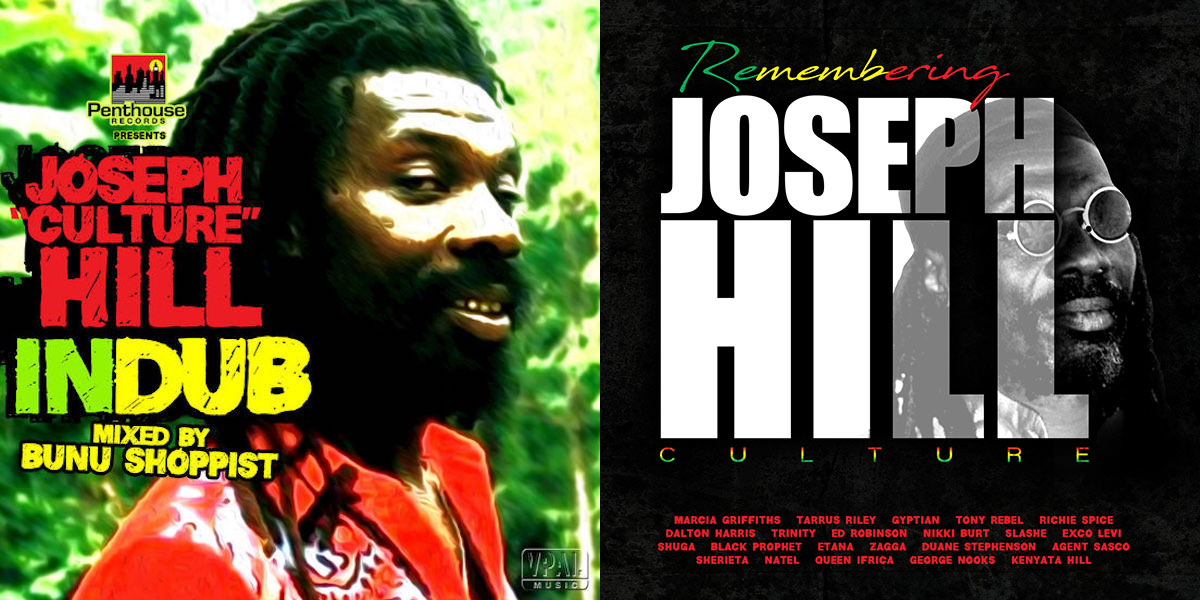 About Joseph Hill & Culture:
From the market town of Linstead, Hill was a percussionist with the Soul Defenders band that played on hits at Studio One like "Picture On The Wall" by Freddie McKay. He formed Culture in 1976 - the trio had a big hit that year with "Jah Jah See Them A Come" and released albums for Joe Gibbs and Virgin Records' Frontline imprint. In the latter stages of their career, Culture recorded for a number of independent labels including Shanachie, Ras Records and Heartbeat Records. He was born the 22nd January 1949 in Linstead, St. Catherine Parish, Jamaica, and died on the 19th August 2006 in Berlin, Germany. His music will live forever!