Julian Marley – The 'As I Am' Interview
01/31/2019 by Munchy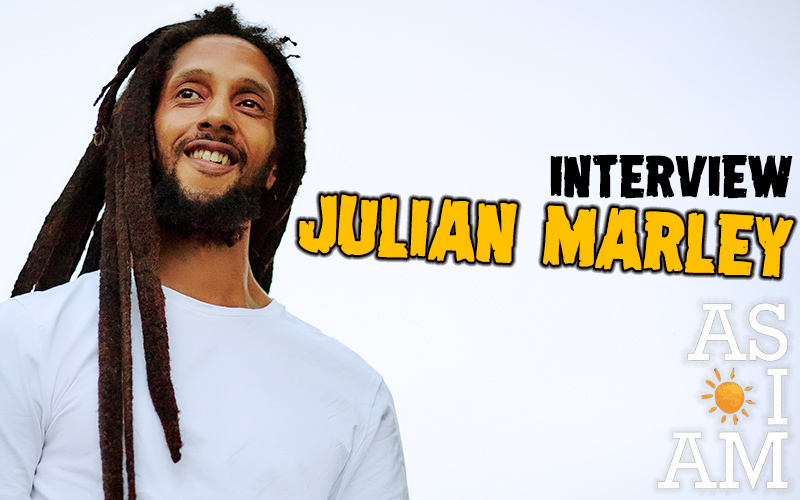 It has been ten years since the release of his Grammy nominated album Awake but in January 2019 Julian "Juju Royal" Marley finally presents his fans with a new full-length record entitled As I Am. The album bursting no less than 17 tracks spans from personal emotions and experiences to Julian's spiritual and even his humorous side, while musically displaying the artist's versatility and love for music of all genres. Munchy got to speak to the singer and multi-instrumentalist about his project, the feature guests, as well as the plans for the rest of the year.
You are just about to drop your new album As I Am. How do you feel about this projects and its release?
We're feeling good, we're feeling excited, warm, nervous, everything in one. We want to see it coming out and that's nice, so we're feeling good.
It's been ten years since the release of your last album. Why did it take so long to come up with a new project?
One time runs fast, and then some time we don't really rush down on certain things. We deal with natural inspiration. Sometimes the inspiration is there while you're still working on yourself, working on some ideas, so it takes a little bit of time. Throughout the time we were still writing, creating, putting out a few singles but not enough. Creating something, ideas, inspiration can take up a lot of time. We are creating new ideas, we're not sampling any music, so with everything coming from within it takes a little bit of time.
How do you normally go about creating songs, writing? Do you sit down and say "let me write a song"?
Sometimes it's simple as this, I just sit down in my bedroom and I pick up my guitar, play two chords, and right away the thoughts, the vibes just call for a certain feel, and right away that is the birth of a song. So it can be very easy or it can be very hard same way where you don't get no vibes. But you can't expect to get an idea every time you sit down with your guitar, that's not how it works. It's inspiration.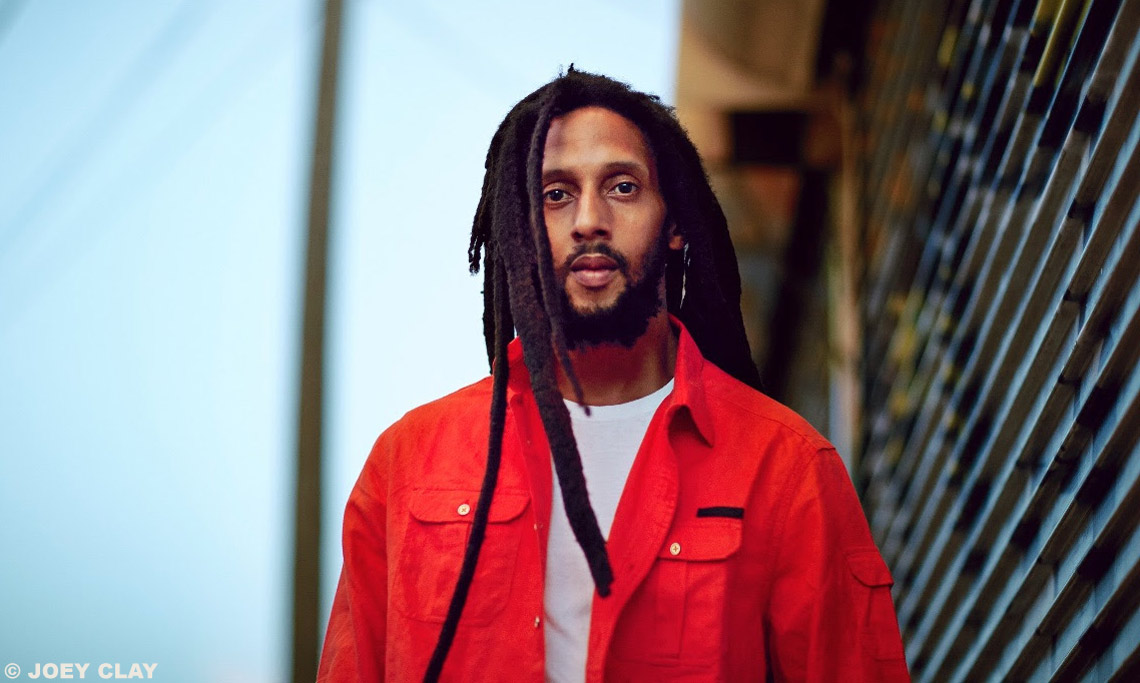 You recorded a lot of the material "at home", at Lion's Den, at Tuff Gong, Uncle D's Studio might also be a place like that. How important is the atmosphere when you record? What are the vibes like?
When we're in the studio it's life, because it's live music. The creation is a mystic vibe. We don't know where the inspiration comes from but it comes. So you get in the studio with the live band and right away a good idea comes. It's a natural thing.
So a lot of the material is created right there on spot in the studio?
I write the songs with my acoustic guitar first. So we would have them already and also ideas for the sound of it. So when we meet the band now it's not as hard as creating something from scratch. It's more gel, more smooth that way.
You recorded with your fellow musicians from The Uprising band, people like Craig Taylor and Luke Andrews but also some other musicians. I was surprised to see Damian being credited as drummer on Hey Jack. Did he actually play or did he program it?
He programmed them. But I played the drums.
You also played a lot more instruments yourself, like guitar, keys, percussion...
Being a person who loves music for all these years, listening to music from creation, from when I was born, I listen to all types of music. A lot of times you know how your instrument should sound. You have your live band and they put stuff together. So everything comes together. And I'll be there and say "we need a flute" or "we need some strings" because the music calls that.
Also your son Jacob is on the album.
Yes, he did some backing vocals also. He has a talent and he was there, so I told him I needed some assistance here. He was ready and he is musically inclined naturally.
So will we hear more from him apart from the album?
Well, hopefully… we'll see, when he brakes out a bit more of his shyness. He is not yet the spotlight type of person but he loves the music. So anything can happen still.
Vocally you got support from several guest artists: Beenie Man, Shaggy, Spragga Benz, The Tamlins. How do you choose your featured guests?
I don't really choose anything it's more like the songs dictate who should be on them, like What's New Pussycat, which is an old Tom Jones song, also done by our father at Studio 1. Being a fan of the music, a fan of joyful music, I decided to record this one and the first person that came to mind was Beenie Man, because he fits that style. Too Hot To Dance is another song again, hearing the song it's like the only person can be Shaggy. This is how the music comes about mystically. The Tamlins also blessed I and I with their talents and that original old school flavor that is added to Baby Lotion.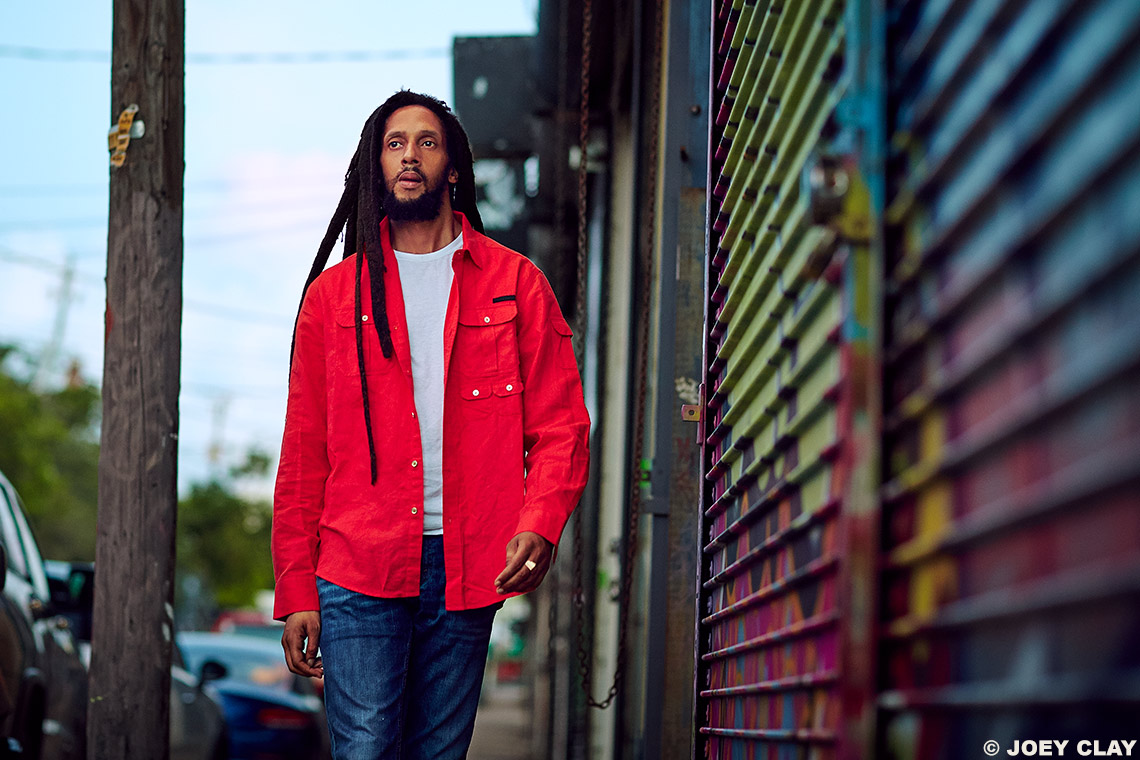 Baby Lotion is indeed one of my favorite tracks!
Irie!
Let's speak about that song… Are you a Rasanova?!?
We cannot be a Casanova, so we have to be a Rasanova! Love is across the world so everybody can feel this song, it's part of everybody's life.
Did you ever miss a flight because of a woman like you sing in the song?
(laughs) Well, that is private information… but yeah, the song will tell you so listen to the song and let it dictate what's happening.
I love the song, it is very entertaining.
Yeah man, thank you.
There is another song that touched me very much, which is Broken Sail. Musically it's very upbeat, but lyrically it's very deep and intimate. You sing about a feeling you don't want experience anymore, feeling like "a ship with a broken sail on a stormy day, many miles away from the shore". Do you actually feel like that sometimes and if so, what makes you feel like that?
Look at the world and the state of the world we're living in today. No one knows which direction it's going. I am talking about the world and I am part of the world, so this thing goes for everyone. It's personal because I am part of creation, too. We feel all the ups and downs of this ship which is the world. We are all passengers of this ship. It's a very serious reality song. Day in day out we feel depending on what the world throws at you. So we need to keep ourselves forever uplifted in this time we're living in.
What motivated you to do a version of Tom Jones' What's New Pussycat with Beenie Man?
I found myself listening back some old Wailers songs from the Studio One days. Our father did over that song and as I listened it it gave me vibes so I felt like I want to do it over again. The melody, the vibe, the energy just lift up your spirit.
In Straighter Roads you use these roads as a metaphor. Was this image inspired by your father's lyrics of Wake Up & Live? Is there a connection to your father?
The road of life is the thing. It is about who we are. We deal with humanitarian works so the message of it goes for everyone. Anyone can feel it once you take into consideration your surroundings of life, anyone can come up with that vibration if you look deep within. Straighter roads ahead! No matter what you are going through, the hardship, there must be a way once you fight for that, for your own freedom and knowledge is the key. That's how we can beat certain things to go forward.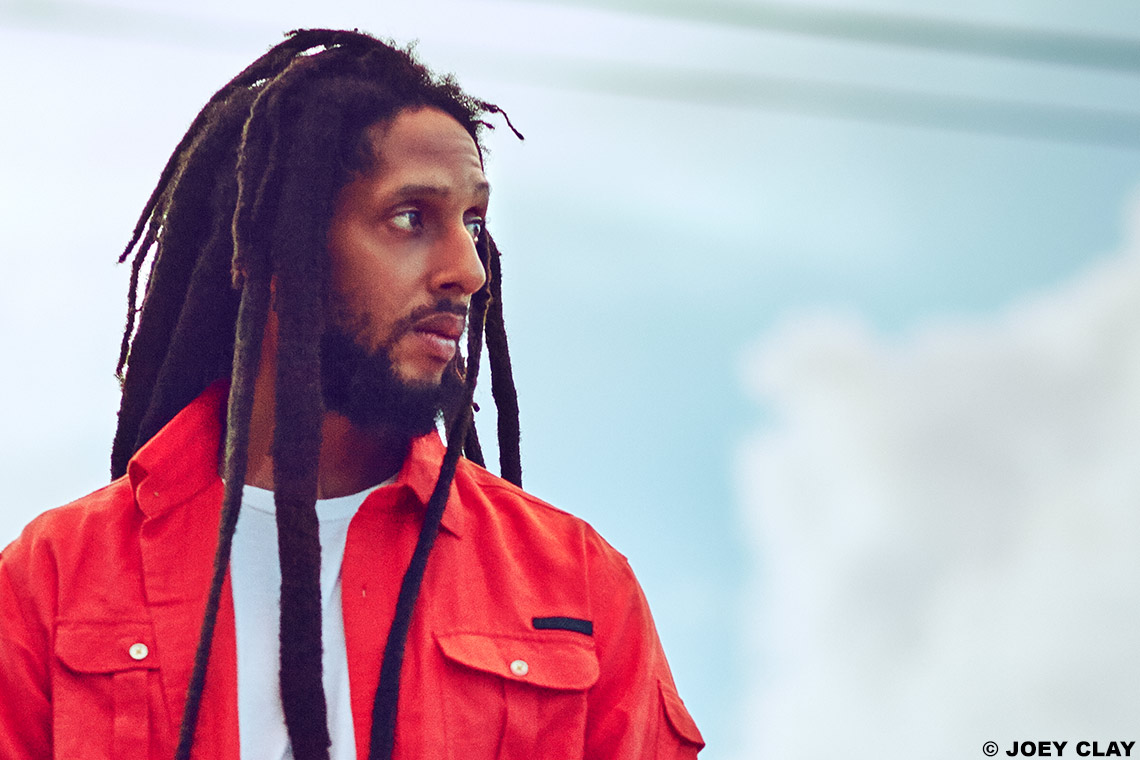 Speaking of fathers… when I first read the title of Papa, I figured you would sing about your dad, but you surprised me as you sing about Our Heavenly Father.
Yes, I am glad it connected up. You got the picture right away what we are talking about. That is how our relationship goes with Our Father, the Almighty. We can call him Papa, so that everyone can have him closer. You don't have to think of him as this far power, no, he is your father, your Papa.
Exactly. I loved that you used that word. You are a very spiritual person. Was it mandatory to include such a track on the album? What inspired the song?
Vibration, inspiration! We choose nothing but it chooses us. We just deal with the inspiration of the music that comes. The music choose I and I.
So is that a special song, or is there anything you consider a special song on the album?
They are all special songs because you work on them with your heart and soul, but Papa is a special song, because it's a Godly song. Still they're all special.
What is planned after the release of the album now for the rest of the year?
We have some videos coming up, more singles coming up, so you can stay tuned to that and keep it locked in to Reggaeville right here. As well as hopefully we're touring Europe and America.
Can we also expect some more humorous videos like Lemme Go where you had Ity and Fancy Cat appear in your video?
For sure we must have some more joy, because it is all about the consciousness and joy! In the reality we have to be happy.
How is the Ganja brand doing?
It's coming on good. That is also part of our focus: the brand, the herb and the music. The plant, its benefits and the knowledge of that is something I and I as a Rastaman have always been a strong advocate for, to promote this plant of creation.
Do you have a message for the fans still?
I just want the people to know that we are here ready to come live and direct to the fans worldwide and much respect and love to everyone. Give thanks!