Review
Album Review: Busy Signal - Parts Of The Puzzle
10/05/2019
by Dan Dabber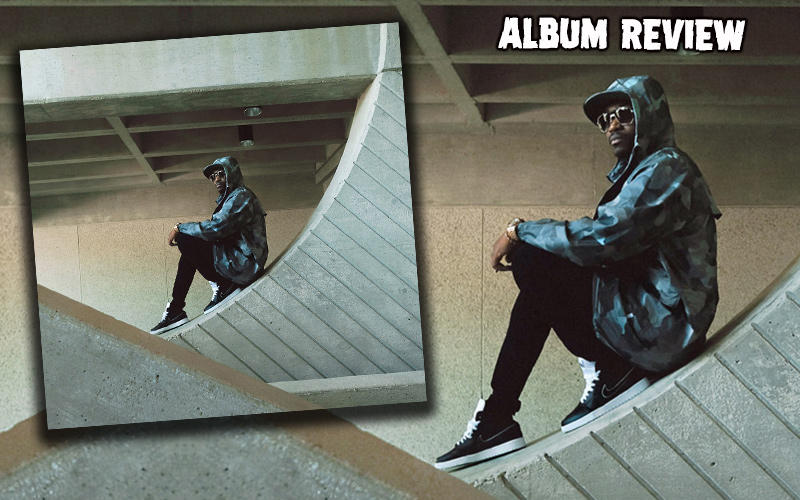 The strategy for albums coming out of Jamaica has become nearly universal in recent years, with every artist mixing a variety of different genres into their projects in one way or another, in an apparent attempt to woo a global audience. Crossover appeal is a rare quality that not all Jamaican singers and deejays have and, for those that are missing that ability, putting together a multi-genre album can be perplexing. However, it isn't a problem for artists like Busy Signal, who has made a career out of making crossing over look easy. He lays out the formula for his success with his new album, Parts of the Puzzle.
The first element of any great contemporary Jamaican album is at least a few tunes that play to the artist's most dedicated fanbase. For Parts of the Puzzle, Busy establishes this connection right off the bat with his two biggest dancehall hits of 2019, Stay So and One Way. While both of these songs have a very modern dancehall feel - built minimally from poppy synths and drums - there are other things about these tracks that are very similar. In both, Busy delivers his lyrics with a laidback, playful cadance and both choruses are incredibly melodic and catchy. On a lyrical level, Stay So and One Way are both, essentially, about standing your ground. But while the much more militant Stay So is about doing so physically, One Way is more of a moral tale about not selling out.
One of the longest-standing rules for making any modern album, and especially one in Jamaica, is that winning over the female demographic is of critical importance. Busy Signal's catalog suggests he is fully onboard with this philosophy, and there are plenty of "gyal tunes" on Parts of the Puzzle that further emphasize the importance of addressing dancehall's female fans. Real Gallis is the third track on the album, right after Stay So and One Way, and Busy gets right to business with one of the raunchiest songs from the project, taking listeners through a lyrical dancehall Kama Sutra. For ladies with more delicate sensibilities, check out the poppy, more reserved vibes on Got to Tell You or the lovers rock reggae ballad, Girl Like You.
In the digital age, we've come to see more blending and merging of genres, and this is especially true of African, Caribbean, and Latin American music. In 2019, a successful Jamaican album will capture a global audience by playing to these trends, and Parts of the Puzzle fits in perfectly with three tracks that capitalize on the current popularity of afrobeats. Afro B is coming off of a life-changing summer, after having one of the biggest urban/pop songs of the summer with Dogba (Johanna), but he showed up for a feature with Busy on a bubbly, dancehall track called 100%, which was the logical follow up to their more afrobeats-influenced collaboration, Go Dance, that Afro-B released in August. Even though 100% leans more to the dancehall side of the spectrum, Busy also lays down the law with two unmistakably afrobeat-inspired tracks with two completely different feels. Balloon is a more upbeat, afro-house-style track, while Everywhere We Go heads in a slower, more sparse and wavy direction, similar to Dogba (Johanna).
At this point, most Jamaican artists would be satisfied, but Busy Signal's chameleon-like crossover abilities allow him to tap ingredients other deejays and singjays would not have access to, at least not all at once. He pays homage to trap with Jah Know Dawg, to grime with Nuh Weh Nuh Safe featuring Bounty Killer, and he goes glittery island synth-pop on the previously mentioned gyal tune, Search No More. He digs a little deeper into his Jamaican roots on reggae tunes like Girl Like You and Smiling Face, and he has a full blown case of dancehall nostalgia on his collaboration with Josey Wales, Bring Back The Vibes. All of these little pieces add up to Parts of the Puzzle being a well-balanced album with broad appeal, and Busy's incredible ability to write and deliver lyrics in so many different ways takes the project to a level very few Jamaican artists could ever match.
---
Release details
Busy Signal - Parts Of The Puzzle
DIGITAL RELEASE / CD / VINYL [VP Records]
Release date: 10/04/2019
Tracks
01. Stay So
02. One Way
03. Real Born Gallissa
04. Got To Tell You
05. Balloon
06. Everywhere We Go
07. Search No More
08. Therapy
09. Girl Like You
10. Bring Back The Vibes feat. Josey Wales
11. Fat Under
12. Dolla Van
13. 100% feat. Afro B
14. Nuh Weh Nuh Safe feat. Bounty Killer
15. Starr Buxx
16. Jah Know Dawg
17. Smiling Face
Featured artists
Bounty Killer
/
Josey Wales