Interview: Johnny Osbourne Talks Truths and Rights
09/26/2018 by Angus Taylor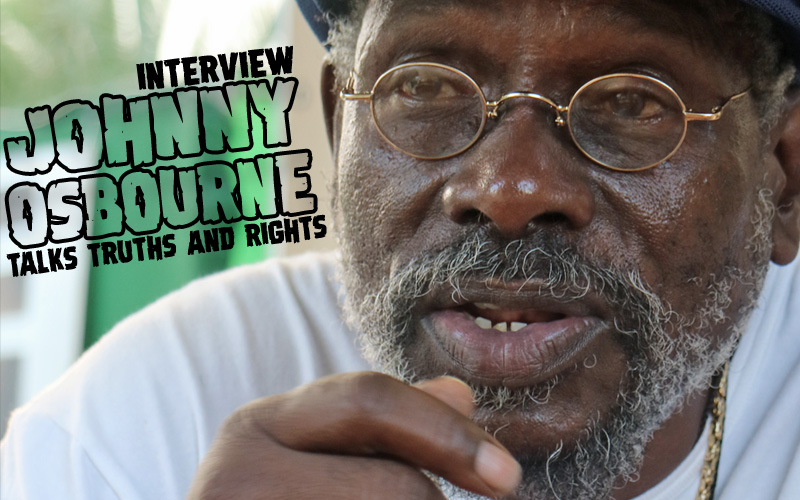 No singer spanned the roots and dancehall eras quite like Johnny Osbourne. His distinctive voice, somehow always hardened and wise beyond its years, seemed to work on any kind of rhythm.
A pupil at Kingston Jamaica's famed Alpha Boys School, he abandoned the trumpet for singing after clashing with Alpha's bandleader Lennie Hibbert. On leaving school, he joined the harmony trio Soul Leaders and recorded some little-known sides for producer J J Johnson. His first acclaim came through his second group, the Wildcats, and the song All I Have Is Love, distributed by Coxsone Dodd's Studio 1 Records. Next, he collaborated with Winston Riley-produced trio the Sensations - yielding an album, Come Back Darling - before migrating to Canada in 1969 to avoid Kingston's rising political violence.
Following ten years in Toronto, where he joined local outfit Ishan People, he returned to Jamaica and realised his dream of recording directly at Studio 1 as a solo artist. His Truths and Rights LP, voiced on vintage stockpiled rhythms, was a late roots masterpiece. It led to further landmark sets: Folly Ranking, for his old friend from Canada, Prince Jammy; and its lovers answer Fally Lover for Junjo Lawes. Yet Johnny was also able to bridge the gap as roots reggae shifted to dancehall. He gave Jammy his first ever number one with the 1983 hit Water Pumping, then rode the digital-popularising Sleng Teng backing for 1985's Buddy Bye.
Now resident in the USA, Johnny has lately enjoyed a new lease of touring life, since travel restrictions imposed during his immigration process were lifted. On 28th September he releases a new album – World In A Crisis – via New York's Reggae Vibes Productions.
Reggaeville caught up with him at the 25th Rototom Sunsplash in Benicassim, Spain, where he had performed with Sly and Robbie and spoken at the festival's Reggae University about his days at Alpha. A rare giver of interviews, Mr Osbourne granted just ten minutes of his time, where the focus was some of the less known aspects of his career (while touching on the big moments for narrative flow).
Why did your friends in the music call you Bumpy?
Well, you know when you get to teen age you start to have puberty, you get puberty pimples, bumps. So when a man saw a bump on my face they just called me "bumpy face" and then they shortened it and they just called me Bumpy.
Flabba Holt told me you were one of the best dancers in Jamaica during the ska era.
Yeah me and Flabba used to be to what we called in the dialect "legs man". When you danced a lot they called us Legs Men. Before we even came into the music thing, before we would even sing or play music, dance we'd dance. We danced to fame. And Flabba didn't start as a bass player, he started as a singer. Errol Holt - My Heart Is In Danger.
In those times we killed the man. If you were a good dancer, everybody wanted to get rid of you. Everybody would say they were great so every man would want to challenge you. Every area you'd go, there was a man who is great so he wanted to challenge you. And if there's dancing in your area and there is a crowd around you at the end of your road a man from another area would think he was greater than you, he'd come to challenge you. You had to always be on top of your game so you can dethrone all the challenges.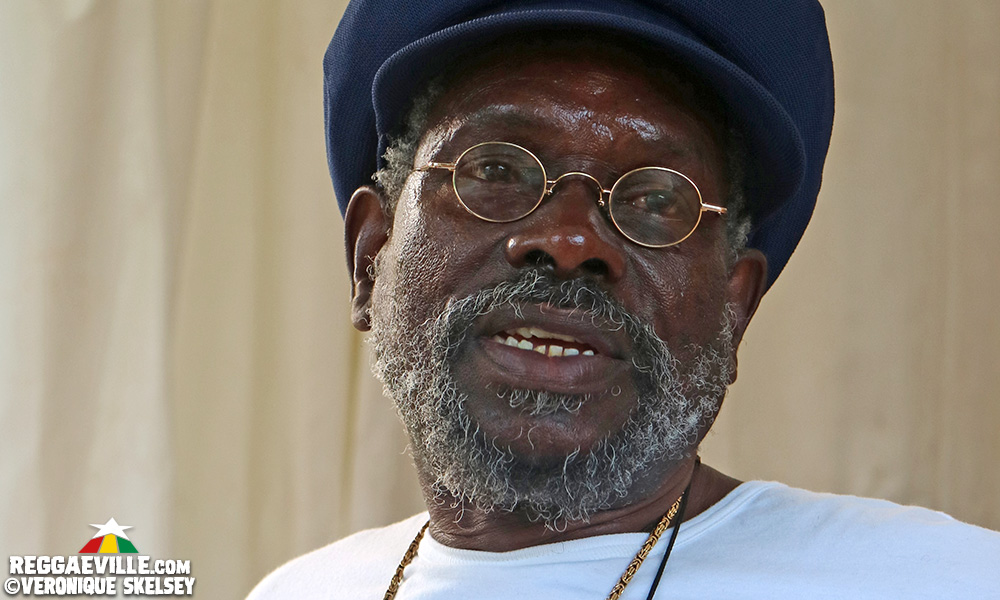 Why did you leave the dancing thing?
Well dancing didn't thrill the girls you know? Singers do. And I wanted to be like Nat King Cole and Johnny Mathis and Johnny Ace so bad. My name is not Johnny. My name is Errol. Errol sounded like a lawyer so I wanted to be a Johnny. I'm not Johnny Mathis or Johnny Ace but I wanted to be like Nat King Cole or Billy Eckstine or Sam Cooke but I just said I would go and be a Johnny. And I just be a Johnny right away.
In the discussion at the 2018 Reggae University, David Katz played you a rare tune by the Soul Leaders - the group you joined before the Wildcats. The song was called Pour On The Sauce. Can you tell us a little more about that?
The Soul Leaders, I think our producer J.J. Johnson changed the name because it sounded like a big group. Because we were named Farry and the Diamonds but it sounded too local. And then JJ changed the punchline of our song instead of saying (sings) "rock me steady baby rock me steady girl and make me feel alright". He said "rock me steady baby rocksteady girl - no we need something more catchy - mek we pour on the sauce".
The last time you were Rototom you gave a University talk in 2012 where you said that, although you didn't record with Coxsone until the late 70s, you did have some indirect dealings with him regarding your song All I Have Is Love with the Wildcats.
Now All I Have Is Love, I think the brother who I recorded it for, the manager of the band, did get some time from Coxsone and we recorded it there. But he wasn't a real producer so what I figure he did was, after he pressed 500 and he couldn't deal with it, maybe he just carried it up to Coxsone and gave it to him to distribute. So it came out of the Studio One label. But when it came out of the Studio One label firstly it was a B-side on the back of Marcia Griffiths Truly. It was not an A-side so nobody knew it really. Until a man put the tune on and said "The tune there bad!" And then the B-side became like an A-side and the record came in like it had two A sides instead of an A and a B.
But you did audition for Coxsone in the early days before you went to Canada?
I was trying for years. I did not get to the front part of the audition. I was always from the back to the middle so I never got to the front line. So I did not get to sing for Coxsone until I migrated to Canada for 10 years and returned to Jamaica in 1979. That was the first time I ever recorded at Studio One. So all the records people hear because I recorded them on some original rhythms, they swear that those rhythms I was recording for Coxsone for that long time. But I did not record for Studio One until 1979.
You recorded with the Sensations. You cut the Come Back Darling album at Duke Reid's studio. After you went to Canada Jackie Parris covered your song See and Blind.
Yeah, but I was not in the Sensations. Me and Jackie Parris and Bobby and Winston Riley's brother…
Buster.
Buster Riley, we were friends and we used to sit down and hang out and sing together. We'd sing the songs together all the time so we knew the songs and when we decided to record the songs, Sensations, who already knew the songs and were very great harmony singers were the best people to sing the harmonies on this album. So it's not like it's Johnny Osbourne in the Sensations. It was Johnny Osbourne and the Sensations. They were the harmonies. I wasn't a member of the group. So I don't want it to look like I was a member of the Sensations but we sang together a lot. Jackie Parris is my bona fide friend.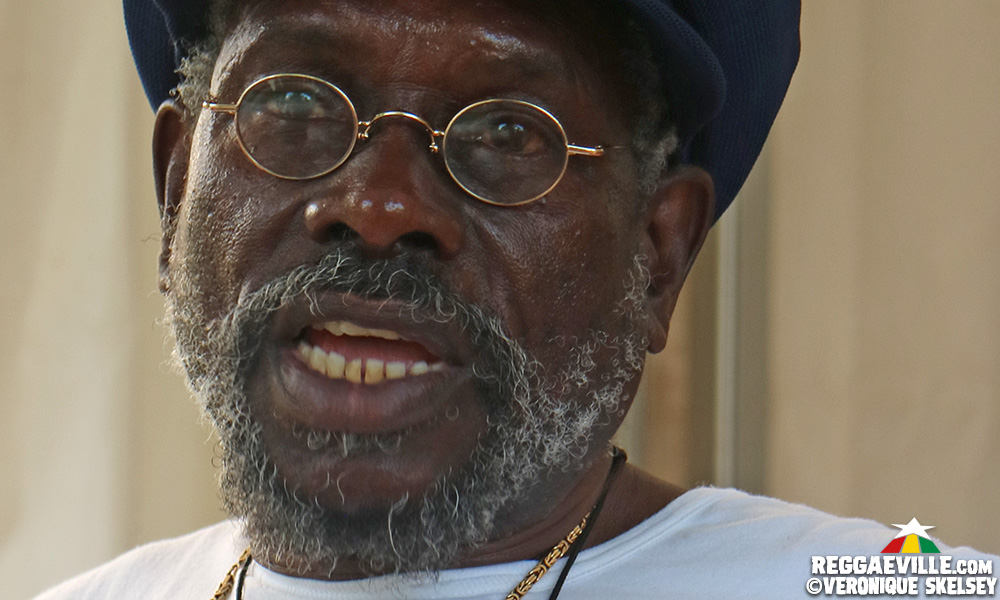 So when you went to Canada you met Jammy there. Did you meet any other migrated singers and players out there like Leroy Sibbles or Jackie Mittoo?
I was there before Jammy. Jammy came after. I was there from 1969. Jammy didn't come there for a while, so me and Jammy were there for a while. Yeah Leroy Sibbles, Jackie Mittoo, Stranger Cole, we used to live in the same neighbourhood. Why did you decide to come back to Jamaica? We were upon the music scene, we recorded, we did some recording but the Canada music scene it was not fast enough for me. It was too slow and I was a singer in the prime of my career and my voice was still shocking so I said "I'm going to take it up." Let's just say I didn't stop, I just paused. So I just pressed the play button and I just stepped back and came out of pause and went back to it. I would say I picked up back my career and got ready again. So 1979 was Johnny Osbourne's second coming, like how people wait for the second coming of Christ. I had my second coming already. So any more comings must be a third coming, you know?
As well as recording the Truths and Rights album for Coxsone you've also mentioned twice at Rototom conferences that you recorded a follow up Studio One LP with Count Ossie but the tapes were lost.
Well it was just some Count Ossie rhythms that I found that I liked and I thought "I've never heard these yet". Mr Dodd said they had never been released and so I wrote some songs and sang on them. I decided to make a record and call it Songs Of My Forefathers because they were all about drums and so I had to do it like that. But Mr Dodd couldn't find the tape so that was the end of that.

As well as recording the Folly Ranking album for Jammy when you got back from Canada you also played harmonica on the first Black Uhuru album…
Now when you say the first Black Uhuru, this was not the Black Uhuru with Michael Rose. I just played harmonica on a few tracks for Jammy's Black Uhuru. I think it was Don Carlos leading not Michael Rose. So we have to be careful because sometimes you make a profound statement about something and the Jamaican people take it the wrong way. So I have to point out to be clear that it was not this Michael Rose Black Uhuru. Jammy had recorded them already and he heard me play the harmonica and he said "Just record a little a few little things on that".
Tell me a little bit about the time you spent recording with Linval Thompson, because your tune Back Off is one of my favourites.
Well Linval Thompson is a pirate. So Linval Thompson is just a greedy cat. Linval Thompson came in like a sponge. He doesn't let out anything - he just sucks in everything. From when I recorded those songs with Linval Thompson, Linval never gave me a penny yet so I don't even want to talk about Linval Thompson. Forget about Linval Thompson. So Linval Thompson needs to hear that I don't want to talk nothing about him or all the music that I recorded for him because up to now he still didn't give me a penny yet. And he needs to check into that.
You had two big hits for Junjo - Ice Cream Love and Sweeter Than Nice. Why were you so inspired by confectionery at that time?
Well, Ice Cream Love, the promoter Junjo Lawes was talking to me in the summer. He was going to record some songs and he wanted a song to play in England in the winter. When it's cold and the people would go to a blues in the winter and the basement would be cold, so the girls would love to dance in the rub a dub, rub up dance with their man. He wanted a warm song that he could take to them in the winter. He wanted a warm song for the cold weather. So I just said "Alright in the winter when the time is cold I don't want ice cream love, it's too cold. I want a love that's warm, warmer than the summer sunshine, because love in the winter should be warmer than the summer sun. So don't give me no ice cream love because if you give me the ice cream love it's no fun. I don't want ice cream love it's too cold for me. Because my love is warmer than hot chocolate fudge."
For a while you weren't able to travel around. How do you feel travelling around now?
Well travelling around is good because this is the right time for travelling. Most people my age are not travelling around the world. Maybe they have done this already and stopped. Now it's my time and I started so I'm just ready for travel.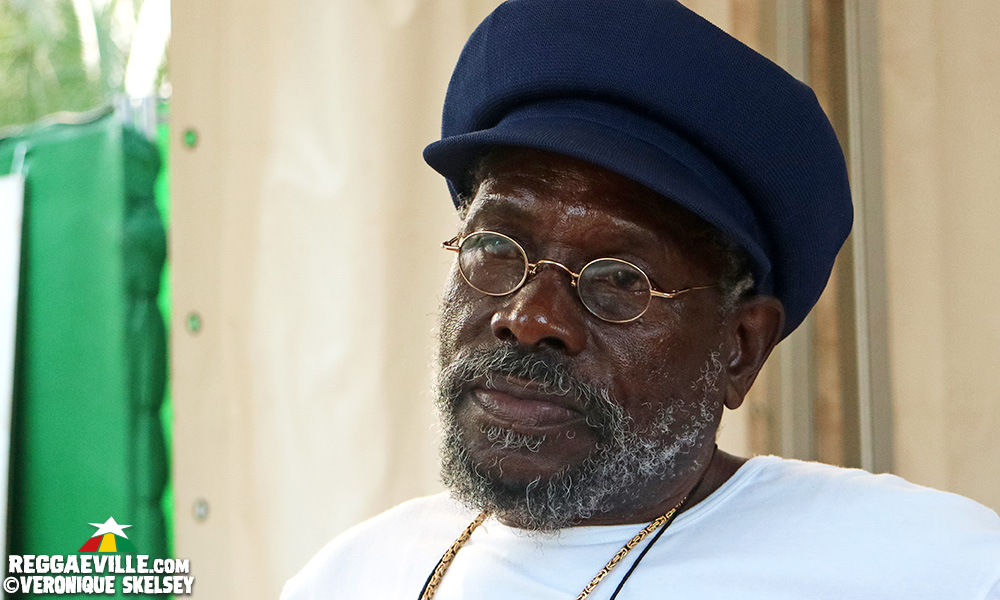 You have a new album coming out soon. What are you working on at the moment?
You know I don't have any direct projects. I just get up and I find a song and then I'm ready. I was coming from Valencia airport to the hotel and I was in a good mood and the sun was nice, hot and nice. So a little song came up in my mind and I was humming it, so that's a little song that I'm going to write in a minute. I have the punchline and the first verse. I don't tell people - not even the title or the punchline of a song. I don't let anybody know because even like this people don't use their creative ability they just recite my words or they recite my melody. Some people just want the same thing. I don't want the same thing that everybody has. I will say the thing and the next guy will be saying "I wanna say it my way".
The person that introduced us was Alpheus, the last singer to sign to Studio One. He said you used to hang out together Coxsone's place in New York.
Yeah, that's true. That's where I met him. Mr Dodd told me about him and I heard him and I think he's great you know? Great singer and a great voice, so Alpheus I rate him.
What kind of person was Mr Dodd?
Well everybody has a different version about Mr Dodd. But I don't know nothing about Mr Dodd except me and him coming like family. I had a good rapport with Mr Dodd. He treated me like family so me and him are good like that. So I don't have any regrets or anything bad to say about Mr Dodd. If another man had any difference with Mr Dodd that his story and I hope he tells it because it's not my story. Because me and Mr Dodd in the early days, I recorded with him in 1979 when I was established and made a name for myself so I didn't need Mr Dodd to promote me. I came to Studio One with the name already. So I just came, I saw, I heard and I dealt with some rhythms and made some good music from that. And I think the Truths and Rights album to me is my greatest album to date.