Official Launch: Sting 2012 with Busy Signal! No Bounty Killer
11/30/2012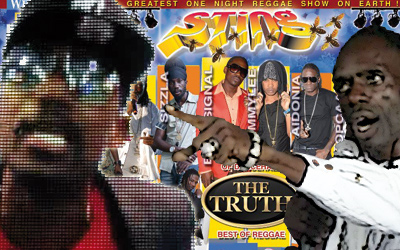 The poster for this year's STING has been revealed during the official launch in Kingston, Jamaica at the Wyndham Kingston Hotel [11/28/2012].
Watch that special moment plus some more footage in the videos below.
The final line-up features Ninjaman, Tommy Lee Sparta, Mavado, Sizzla, Popcaan, Kip Rich... just to name a few.
Most recently Busy Signal has been added to the line-up and will do his first show after being in jail for six months. At the same time it marks his first performance in Jamaica for more than 4 years!
Bounty Killer and I Octane, who were announced earlier are no longer part of the show. Check the FULL LINE-UP HERE!
Like the past years STING will be available as pay-per-view live stream. The official Sting 2012 Live Stream is available @ JAMAICALIVETV.com