Junior & Bamm Holt Join Forces To Continue Legacy With 'Voltz Of Holt' Album
07/11/2021 by Press Release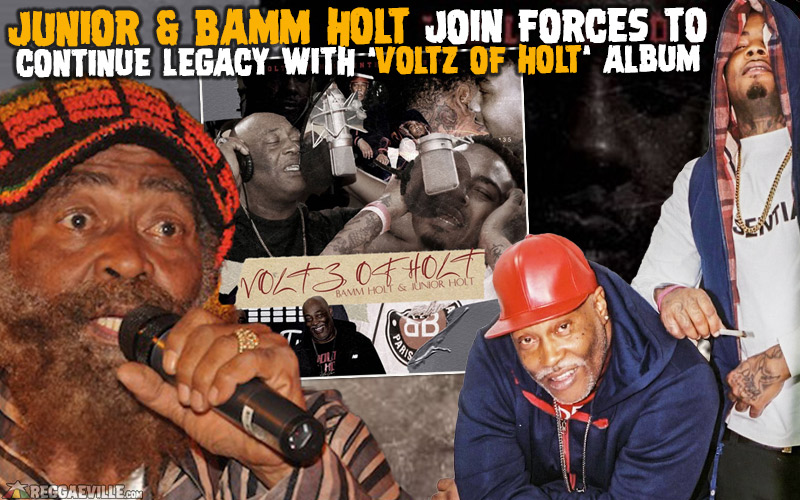 Reggae fans will unite to celebrate the life of John Holt this July 11th, with what would have been his 74th birthday. On this day his son and grandson are releasing the ultimate tribute album Voltz of Holt with a personalized spin to each single. From top singles including Mr. Bojangles, Help Me Make It Through the Night, and of course everyone's favorite Police In Helicopter, the duo has created the perfect body of work of what John Holt himself would be impressed and moved by, bringing the soul of reggae music back into the world of 2021.

In each single of the album, the Jamaican-born and Brooklyn-raised singer-songwriter duo amplify the rhythmic Reggae beats and percussions with a slight influx of electronic tonalities and their own modernized spin that is a reflection of Bamm and Junior's individuality and personal musical background.

Like father like son, Junior Holt has been recognized over the years for his voice and accomplishments in music. Having been raised by the legendary reggae star himself, Junior took on his father's passion and vocal ability - most cannot even tell them apart by sound. John Holt's classic and distinctive voice is immediately recognizable in Junior's performance and undeniably, echoes in the record. Bamm Holt found his voice and love in rap growing up and fused it with his family reggae influences. These two together have organically created a unique sound whilst keeping a breeze of John Holt's sound moving within their records. .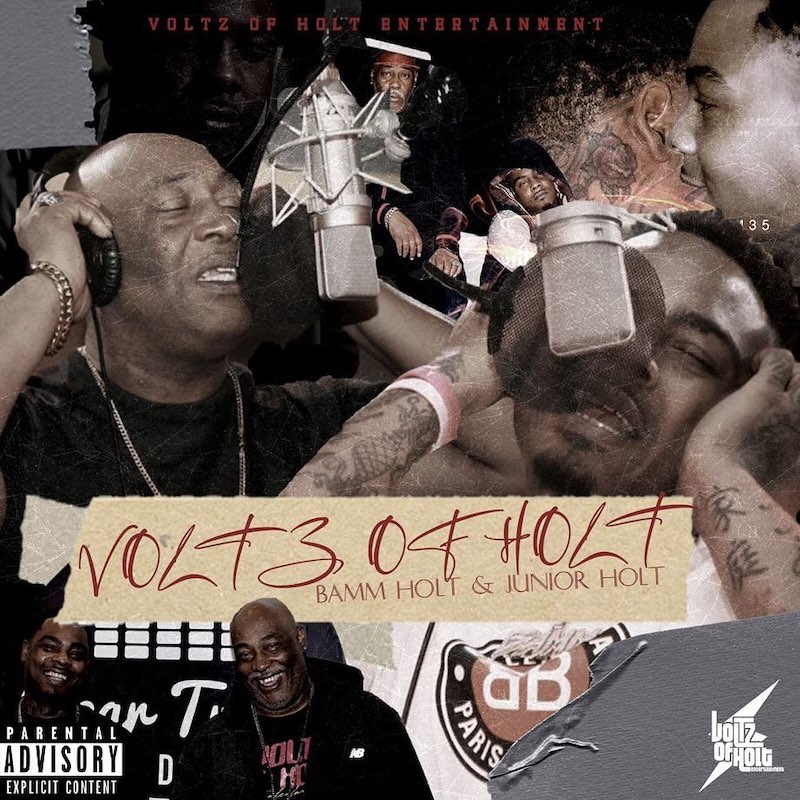 "Working with my son is something that I wanted to do with my father, but didn't get the chance to. I wanted to bring my father's iconic voice back to life through this album with a modern twist through Bamm's beautiful energy that he brings. We're excited to open the volt and for everyone to feel the music in their hearts and their souls." - Junior Holt

"My grandfather had such a huge influence on the world of reggae - which is something I didn't quite grasp as a kid growing up - he was just 'pops' to me. It wasn't until his passing that I was fully able to understand his legacy and I wanted to carry that on for him. It's been an incredible experience to work on this with my Dad, whom I look up to along with my Grandfather. I know we've done him proud." - Bamm Holt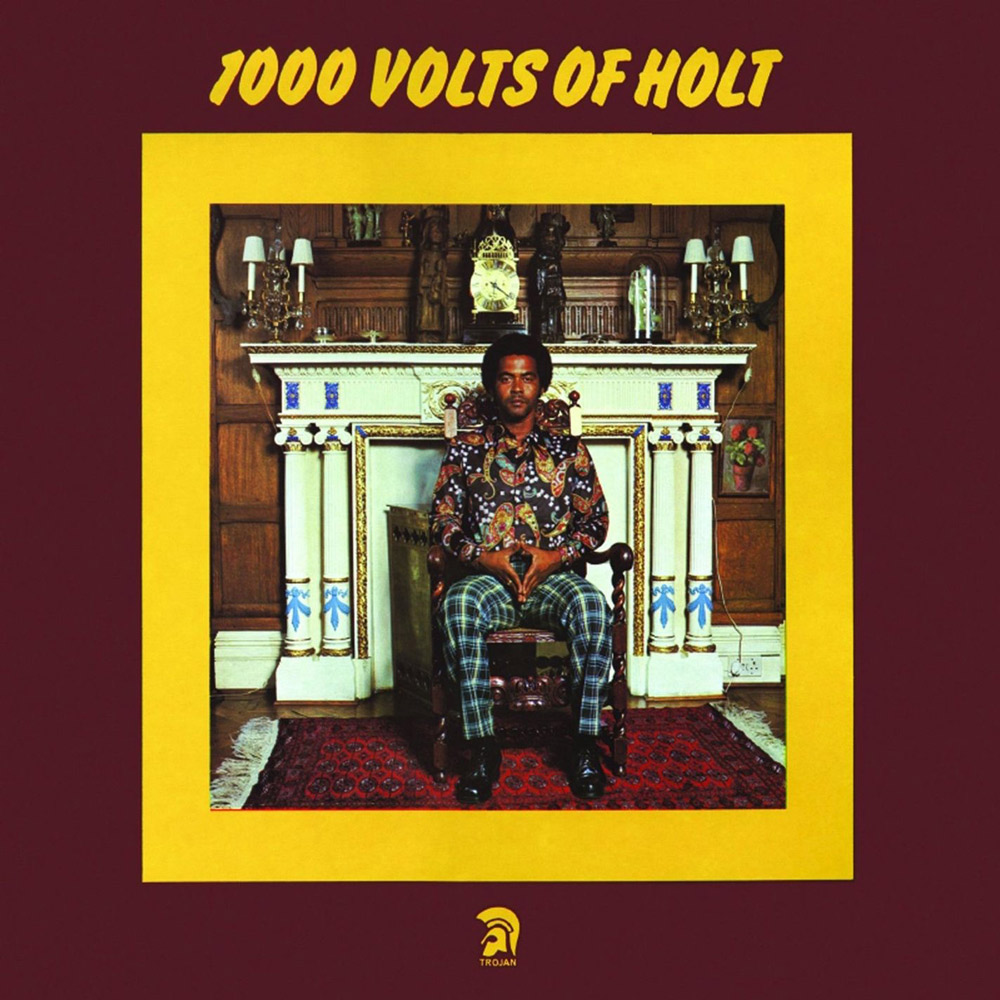 John Holt, best known for writing The Tide is High, left an abundance of accolades, with 40 global selling albums, including the popular 1000 Volts of Holt, creating an iconic legacy. His music has been known for its positive cultural and political impact on the Jamaican community, and by the early 1970s, he was one of the most celebrated stars of reggae - Stick By Me was the biggest selling Jamaican record worldwide of 1972. Reviving the lighthearted energy that John generated for decades is more important than ever to our world today, and something both Bamm and Junior thrive to continue with this album.

"We want to not only retain the power in John Holt's words, but also touch on the issue that is indifference across cultures, parties, beliefs, etc, and how it has affected us as a world across generations. We want to push and practice peace and love, and we hope that bringing hope and life through music will speak to the people again." - Bamm & Junior Holt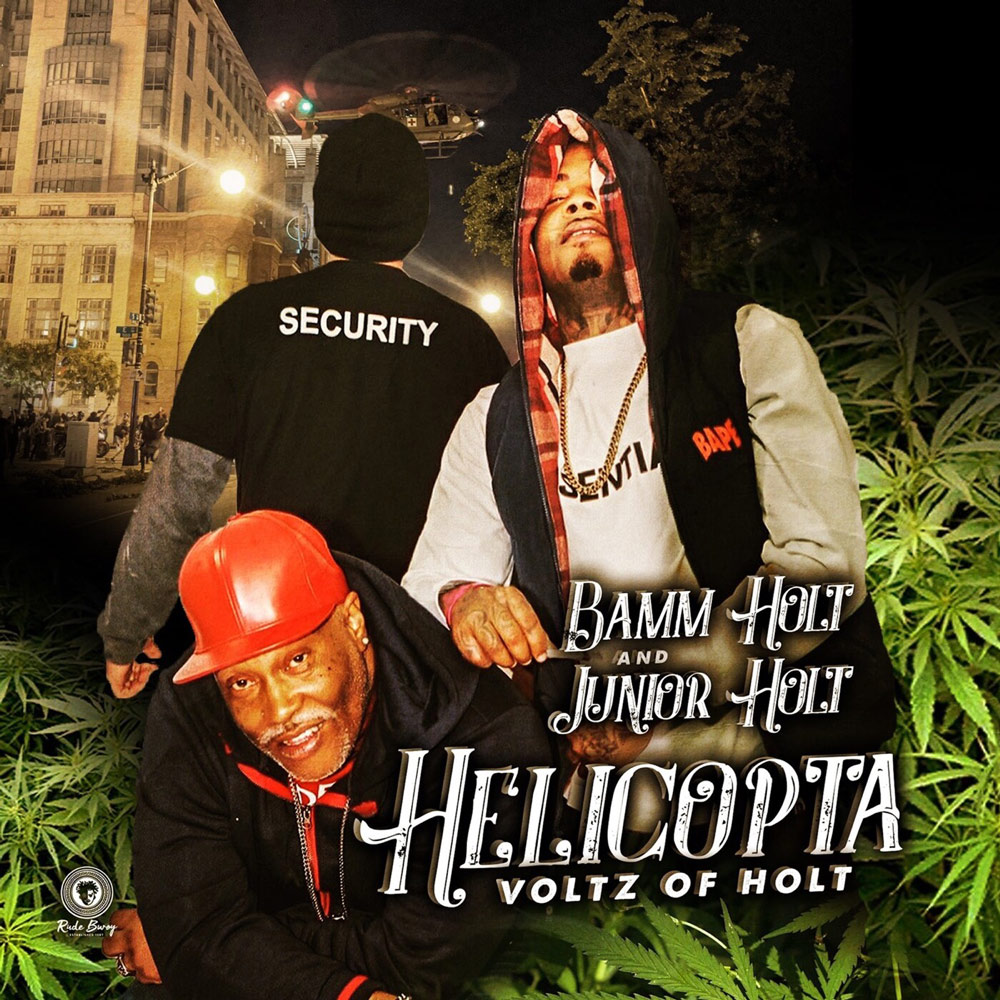 Along with Bamm and Junior's single release of Helicopta, their rendition of Police In Helicopter earlier last month, both Bamm and Junior anticipate touring together in the upcoming near future with the release of this tribute album, Voltz of Holt and look forward to bringing the John Holt Legacy to live audiences and reggae lovers across the globe.

TRACKLIST
01. Junior Holt - Carpenter
02. Bamm Holt & Junior Holt - Hooligan
03. Bamm Holt & Junior Holt - Helicopta
04. Bamm Holt & Junior Holt - Here We Go Again feat. BiggaHooD
05. Bamm Holt & Junior Holt - S.B.M
06. Junior Holt - Foolish
07. Bamm Holt - Minaj
08. Junior Holt - Bojangles
09. Junior Holt - H.B Lover
10. Junior Holt - Make It Through