Jo Mersa Marley - The Eternal Interview
05/17/2021 by Gardy Stein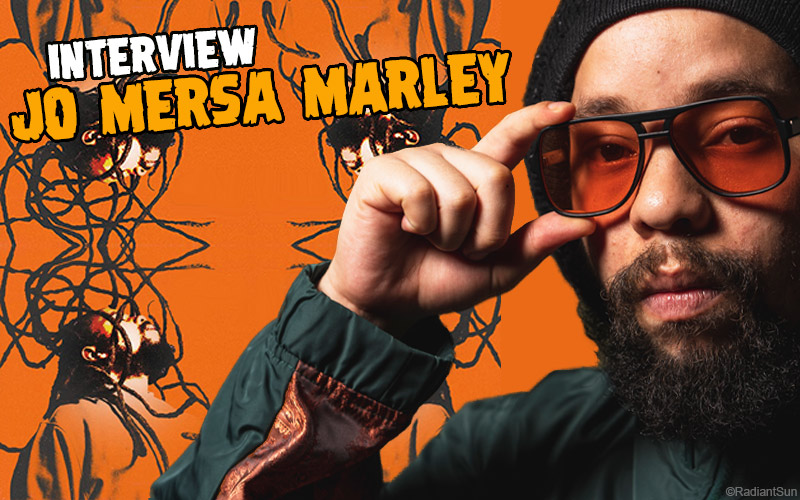 From the adorable 6-year-old who sings in studio and on stage with his dad via the wiry twen who opens for Stephen Marley on tour and records his first solo singles, Joseph "Jo Mersa" Marley has grown into a man. While his debut EP Comfortable in 2014 was greeted with mild benevolence by many who saw in him "just another Marley", a steady flow of high-quality singles have consolidated him owna style of music, and his sophomore release entitled Eternal will persuade the world that he's not just living off a big name, but is a credible artist on his own.
Jo Mersa is a talented singer and vocalist, he knows his ABCs as drummer, producer and beat-maker, and his songwriting speaks of deep reflections and inspiring lines of thought. With focus, determination and a host of top-notch colleagues, he crafted seven extraordinary tracks for his upcoming EP, a feat that is worth taking a closer look.
On a sunny Wednesday afternoon, Reggaeville linked up with the 3rd-generation Marley on the balcony of his Miami home via Zoom. The conversation turned from the tracks, features and producers of Eternal to the flaws of the education system and, of course, his famous grandfather Bob Marley:
Greetings! How are you feeling?
I'm feeling irie!
First of all, congrats to the completion of your new EP. How long has it been in the making?
Maybe about a year.
What made you choose the title? What's the concept behind the name Eternal?
The name was originally for a mixtape, it was supposed to signify an eternal vibe, an eternal energy, an ongoing positive force. Then we thought that maybe we should take these songs and turn them into an EP, and we thought about calling it something else. But then we decided to work with Eternal same way, it just worked in that favour. I think the vibration was carried over in that sense to the EP.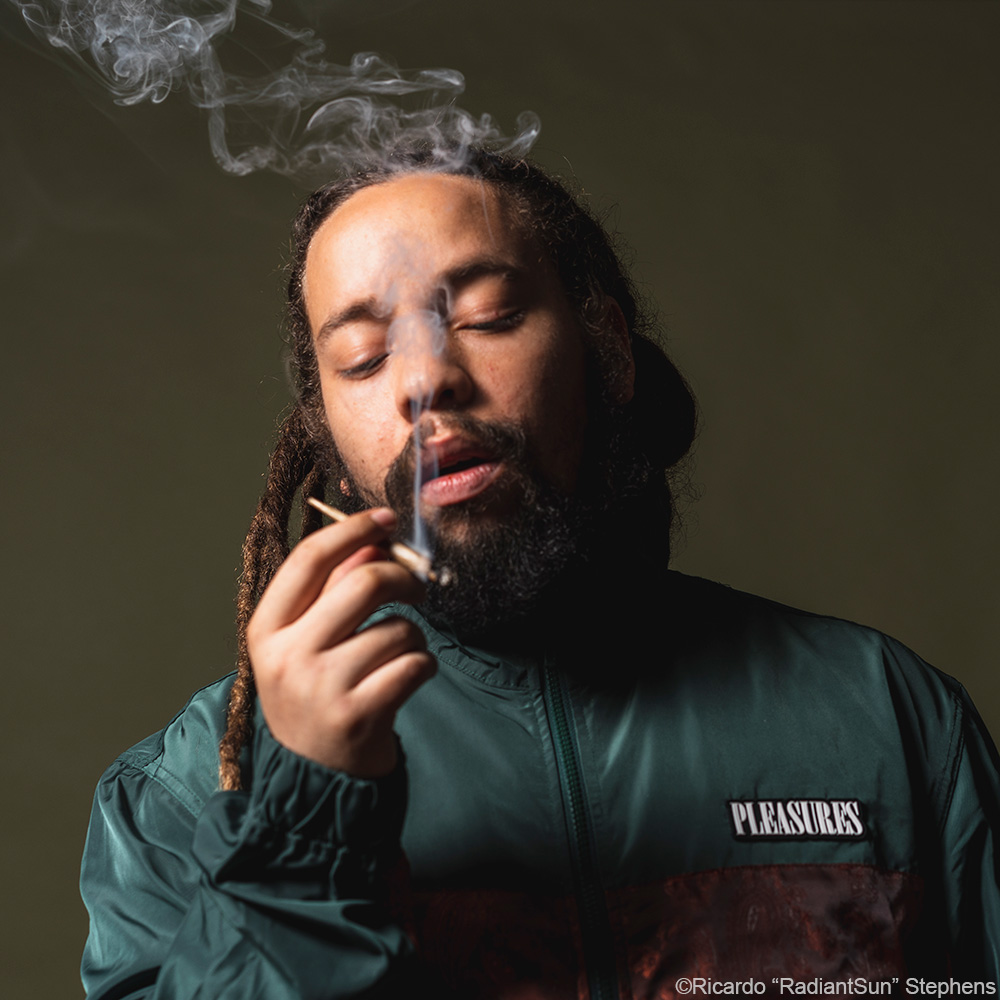 How was the process of choosing which producers will contribute tracks to the EP?
The music spoke for itself, honestly. I didn't really have any process of picking which producers I would have worked with particulary, the music just spoke to me. If I had a vibes to it and put some energy to it as well, it would be the final product.
Speaking about the individual tracks, the EP opens with Guess Who's Coming Home. It has you on the production chair, together with Riff Raff. Who laid out the basics of the riddim track?
I did, it started with the drums. I was listening to No More Will I Roam [by Dennis Brown] and mi start build round the drums dem. From there Riff Raff got involved in the production as well, doing the majority of keyboard sounds, the keys, the slashes... We had Ranoy play some guitars and Chris Meredith played some bass on it. It was just something beautiful watching, coming together starting with the drums and the idea of a chorus it built out.
What's the metaphor behind, where are you coming home to or where are you coming home from?
That's actually a good question (laughs). The metaphor speaks about where am I coming home from. The meaning it has is that I return home, I'm returning to my original state, where it started from. I won't roam any more from that. I think the tune as well plays a part into my upbringing, musically, the culture, Jamaican culture, the yaad culture, saying that at the time I liked to experiment a lot. Even until now, you hear me experimenting with other sounds and genres throughout the EP, and Guess Who's Coming Home has somewhat of a Dubstep influence, but mostly a Reggae-Roots influence to it. So it just felt right, on a root note, a foundation note, coming back to where that experimenting came from. The song is speaking on those things, cleaning up, like you would say now, helping to figure out the confusion within the house upon returning, cleaning up whatever mess is needing my attention, or wherever my help is needed, in that sense.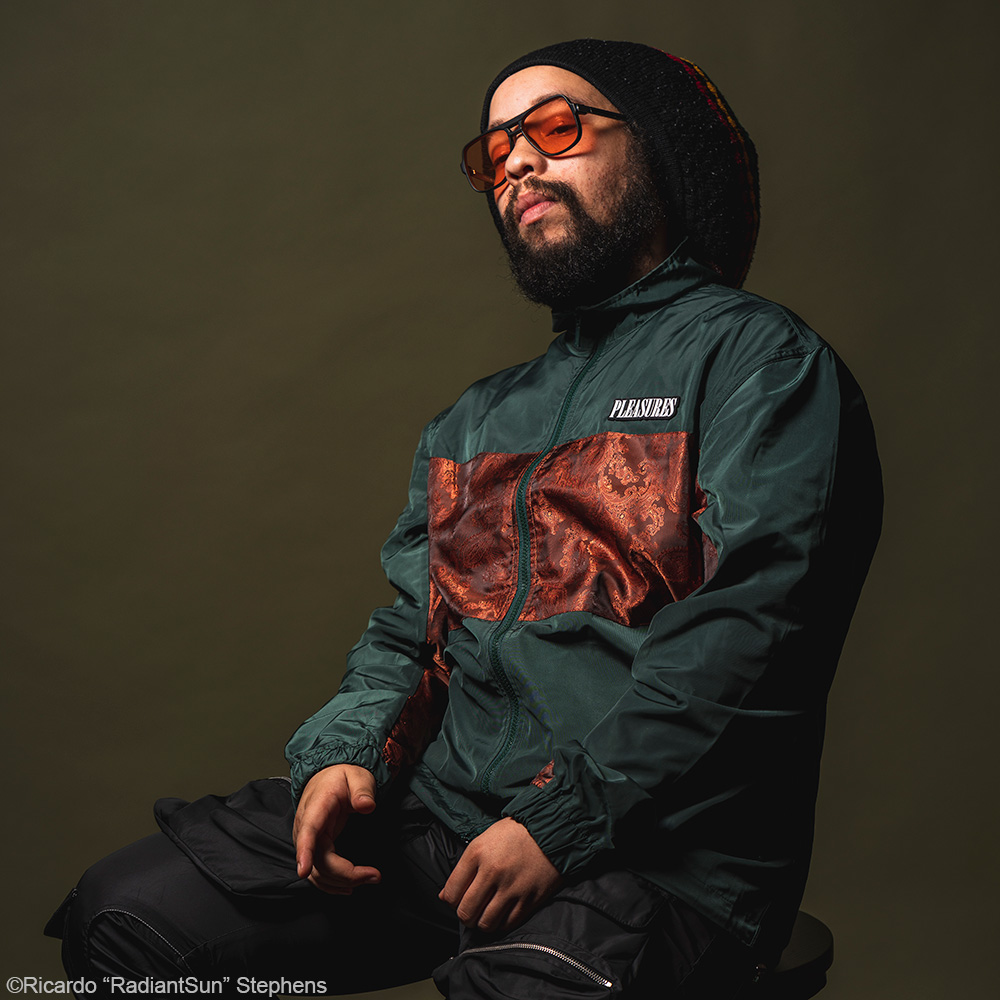 There is another track called Thinking which is also produced by Riff Raff. He was essential in the production of your debut EP Comfortable as well, would you say that you have a special working relationship, that you can pingpong ideas around to create powerful tracks like these?
Yes, of course! Riff Raff first produced Bad So for me, so ever since we've always kept a close relationship, even outside the music itself. It's just always been that mutual understanding from dem time, you know.
You have some very interesting features on the EP, that's what I'd like to talk about next. Can you introduce Melii who joins you on the track Company?
Melii is a Latina from New York, a wicked singer, a wicked rapper. Her music is a little bit more on the raunchier side, she doesn't hold her thoughts, she speaks whatever she feels. When I was doing Company, we all thought it would be the perfect fit for a woman to speak her mind on that tune. She forward pon it and mash it up, I can't wait for you guys to hear that. It's stylish! (laughs)
In a business context, LLC stands for Limited Liability Company, but you use it with a different meaning. What is behind the LLC in the track?
The second meaning here is Long Love Continually, so it's a twist on LLC, and on company as well. I'm sharing with my significant other to spend more time with me, we are playing on the words company and LLC in that sense.
Just yesterday, the video for Made It came out, a great track featuring Kabaka Pyramid. What's the story behind the song, how did you link up with Kabaka for that one?
Kabaka is my bredrin, we link differently, we play ball, we call to check in on each other. What's crazy about it is the vibrations of how it happened. While I was there recording, finishing up the second verse that I did on the song, I'm there thinking about features, and while I am thinking of Kabaka, he is walking through the studio door! So me say 'Bwoy, my mind was just running on you with this tune here!' and him just look and say, 'Ok, how much bars is that, is this my spot?' and I say yeah, and he went into the booth and finished his verse in no less than 10 minutes, harmonies and ad libs and the whole works. So that's how this happened, and it was just a blessing in that sense, it manifested so naturally, right then and there. It was just fate, it wasn't that I sat there and planned, he just walked in and did it, it just worked out so beautifully. A natural mystic!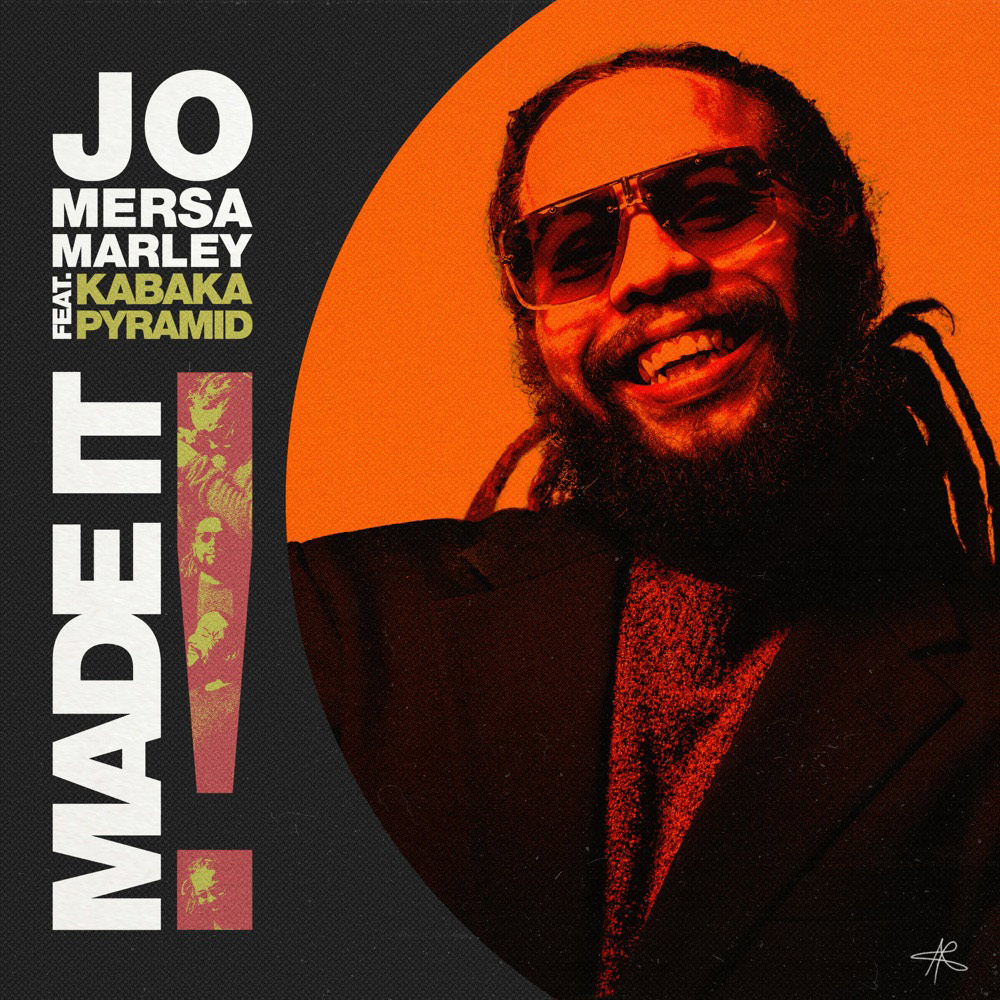 Can you elaborate a bit on the message in the song?
Yeah man, it's inspirational in the form weh... don't let your side hustle, don't let your current situation be the deciding factor of your destination. Don't let this current situation decide what your destination is going to be. Hard work has to be put in! If your passion is painting but you are currently working in a restaurant to pay certian bills, to get by, don't let that discourage you from your dream. If you put 20% focus in the restaurant, make sure you put 80% in your passion. That way that 9-to-5 doesn't become a regular thing until your passion truly is your 9-to-5. I think it's powerful in that motivating type of way to remind people to never quit, before you quit on your dreams, quit that job that doesn't mean anything to you.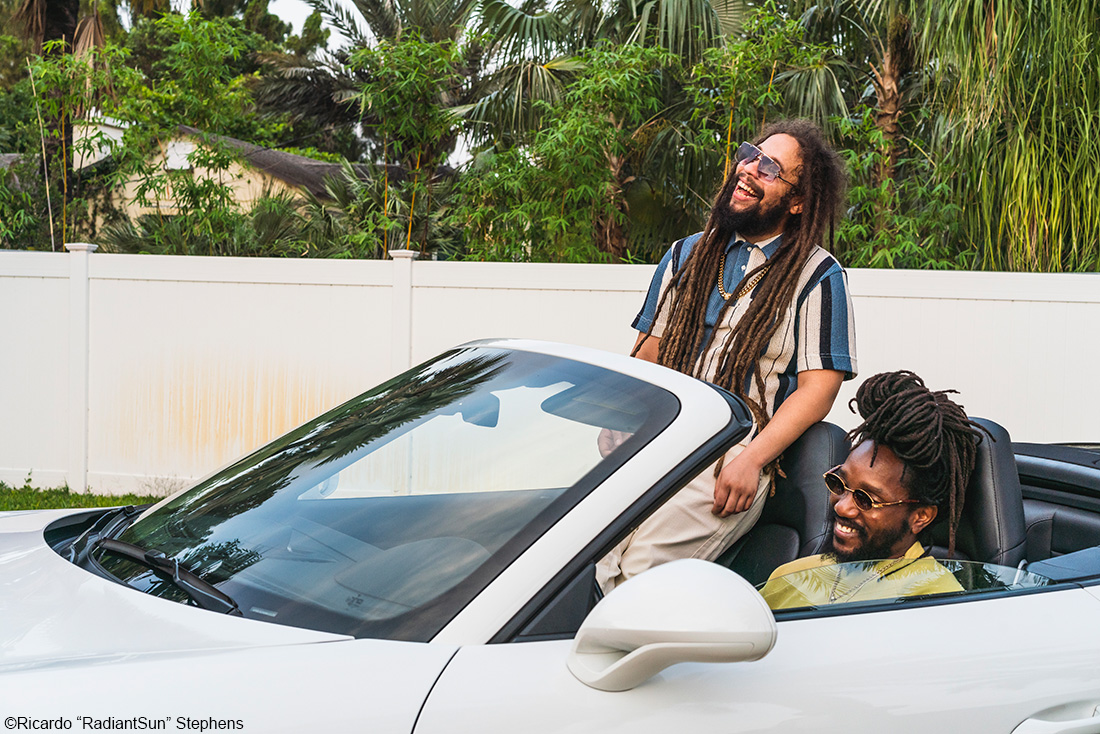 The producer on this one is Bombocat, have you worked with him before?
No, this is my first time working with him. Bombocat, the whole Bashment Crew, Silent Addy, Disco Neil.
It has a lot of power. Another producer that's prominent on the EP is Jazzwad. He did the amazing riddim for Yo Dawg, which features Busy Signal. What made him come in on that one?
Every artist on this project has been like a dream come true fi me cause they are all influences to me musically, and Busy Signal... Growing up, he has always been someone that I have been listening to, from Step Out to Nah Go Jail Again and Unknown Number, nuff tunes, I could go on and on with the catalogue. So, being a fan of Busy Signal from Alliance days, and just the whole Alliance Crew as well, as me say it was just a dream thing, a dream-to-reality type a ting weh I've always said that I want to do a tune with Busy Signal. Uncle Damian played a very important role in making that collaboration happen. Busy was here [in Miami] working on some stuff, and one night dem just play him some music and him hear Yo Dawg and him say 'Yo, me need a verse on that tune!' He was ready (laughs), so we set it up. He didn't voice it here in Miami, he later voiced it in Jamaica, so I was jealous because I wasn't there to witness the recording and writing process, just to be there to be a part of the energy, to soak up the music... you know, it's just inspiring to be there and catch that vibe! It inspires and motivates to keep on going. When I heard his verse, I was just like 'Wellll!!!'. The man is a dope artists, that's why Busy is Busy, him verse just alien ting, like weh him say (laughs).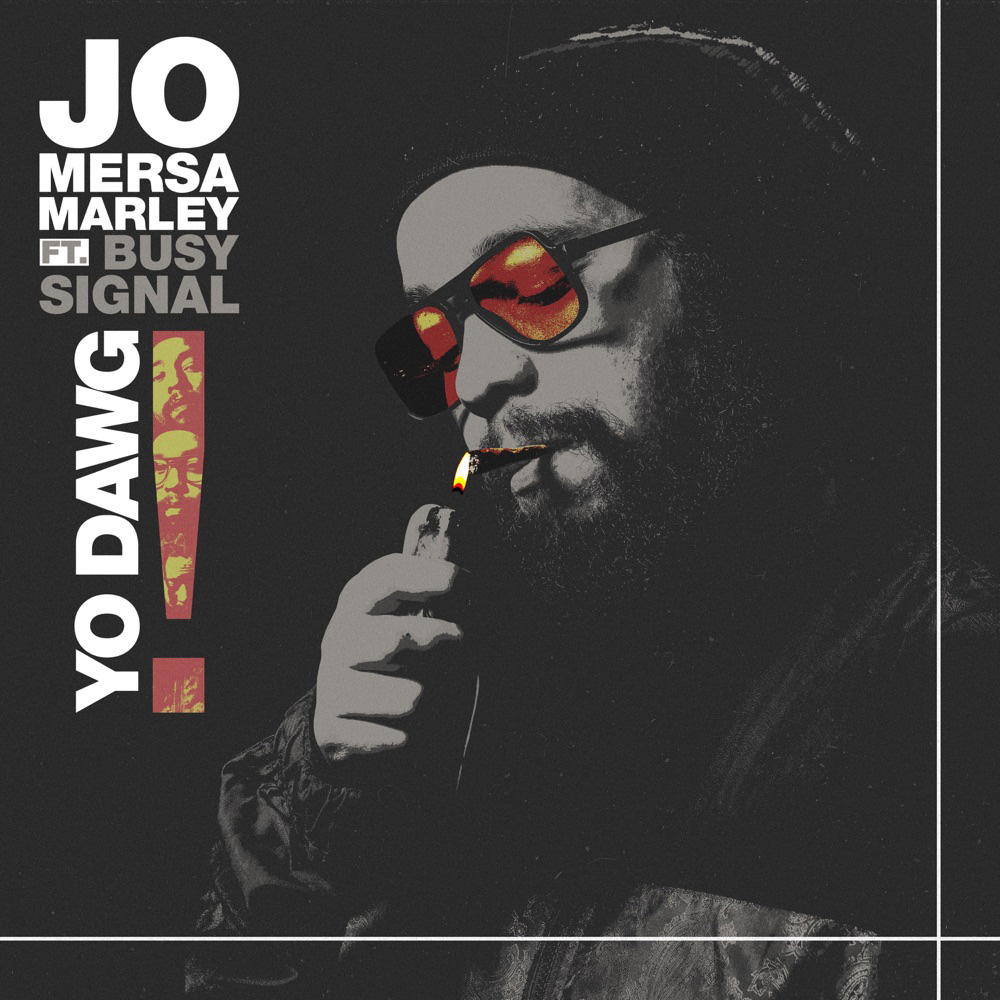 That leaves us with the last feature on No Way Out. How was that arranged?
That one is Jazzwad again. He sent me the riddim a while ago, and right away I just started to vibe on it. The vibration came where I wanted to... for lack of a better word, remind people of the powers of the Most High and that you will be answering to him. Don't feel like, because you can get away with it in this system, you can get away with the Most High, with His Majesty system as well. He said it on his final days, when judgement day forward, not even a dog that pisses on the wall shall escape his wrath. So, it's reminding people that, you know, while we are living, the only entity that you should be fearful of is the Most High and this should reflect in your daily actions. To think about if this is the right or wrong thing that I am about to do, and depending on that you'll know which side of the judgement you'll end up on. Also, for example, it is a direct message to nuff of these behind-the-scenes people, the politicians, the ones who have that power and abuse that power that was given through the people or through whatever trickery dem use. You know, it's a message to them as well, so in that none shall escape the judgement, there is no way out.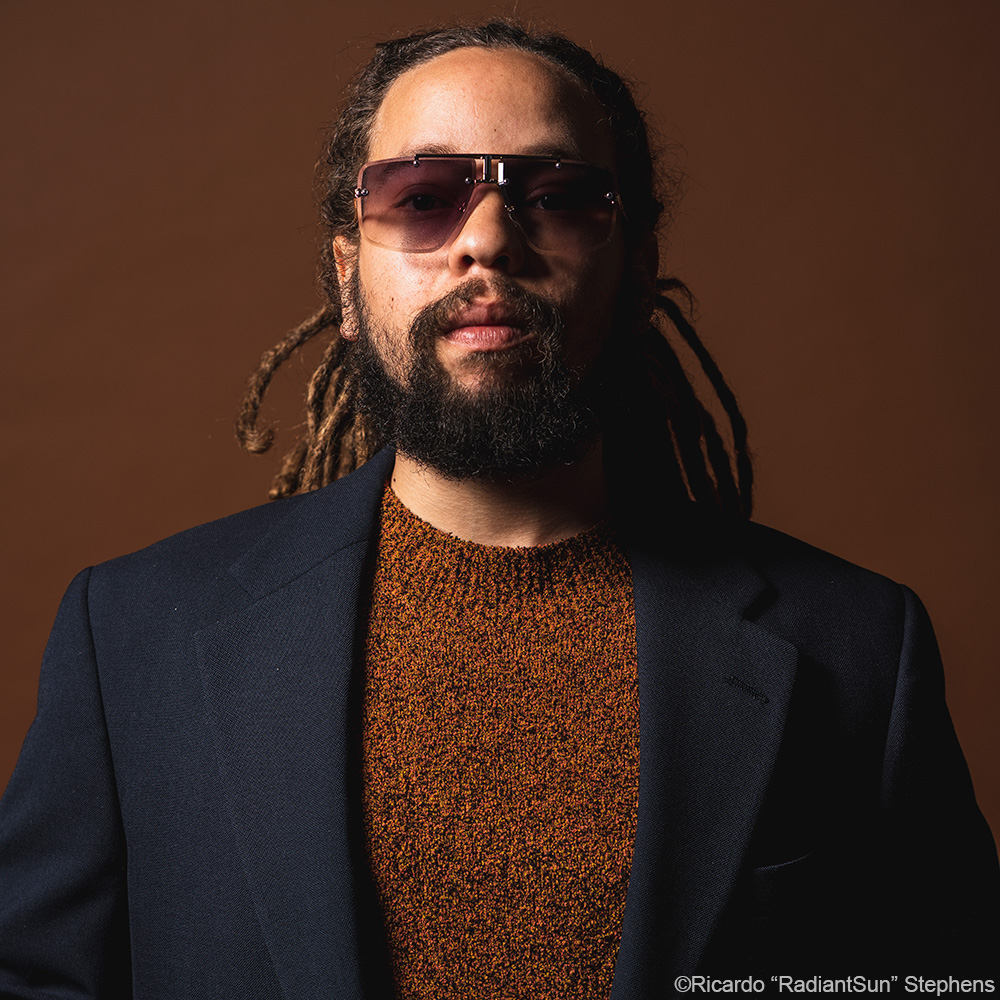 Who is the feature on that track?
It's featuring Black Am I, a label mate of Ghetto Youths International. He's a sick artists, his way of writing is more poetry, he has a very poetic way of writing, of delivering. I've been a fan of his from ever since he joined the label, so that's also a dream to get to work with him. I mean, we have worked before on tunes, but to finally have something of our own is a next check in the box.
The track also sounds very organic, very Roots. My favourite on the EP, however, is That Dream, it just swiped me off my feet. The riddim is done by your cousin, right?
Yes, it was produced by Soul Marley. He is aunt Cedella's firstborn son, he's a producer. He does music as well, and it's an honour that he built this beat. When me and him link and me say 'Yo, give me some riddim!' and him sent me this, I say 'Wait, so you a gwaan?' (laughs). I took a couple days til what came from that song was a topic, a conversation. It took place with one of my Idren dem, a younger person than me. I was having a reasoning at one point, and he was saying that his dream would be to become a Don in his community, and govern the community in his own way and fix that things that people before him didn't... this type of Donship. We were speaking there, talking about that and I was telling him that to me that doesn't sound like a dream, that sounds like a nightmare, running from police and hiding, you couldn't be with your family and so on. It came from that and, funny enough, as me say with the back and forth between me and the bredrin, the song had the ending blow to the conversation, the song had the last word.
It's very powerful for sure. Seven great tracks, again congrats on that. Will you be able to perform them any time soon? How is the situation in Florida at the moment?
I would believe so, I've seen that some performances have been up here and there. I haven't been to any of them, I've been quarantining for along time, I just can say that. Florida is more like a cowboy town right now in the sense that not everyone follows the regulations. There has been curfews and lockdown, yes.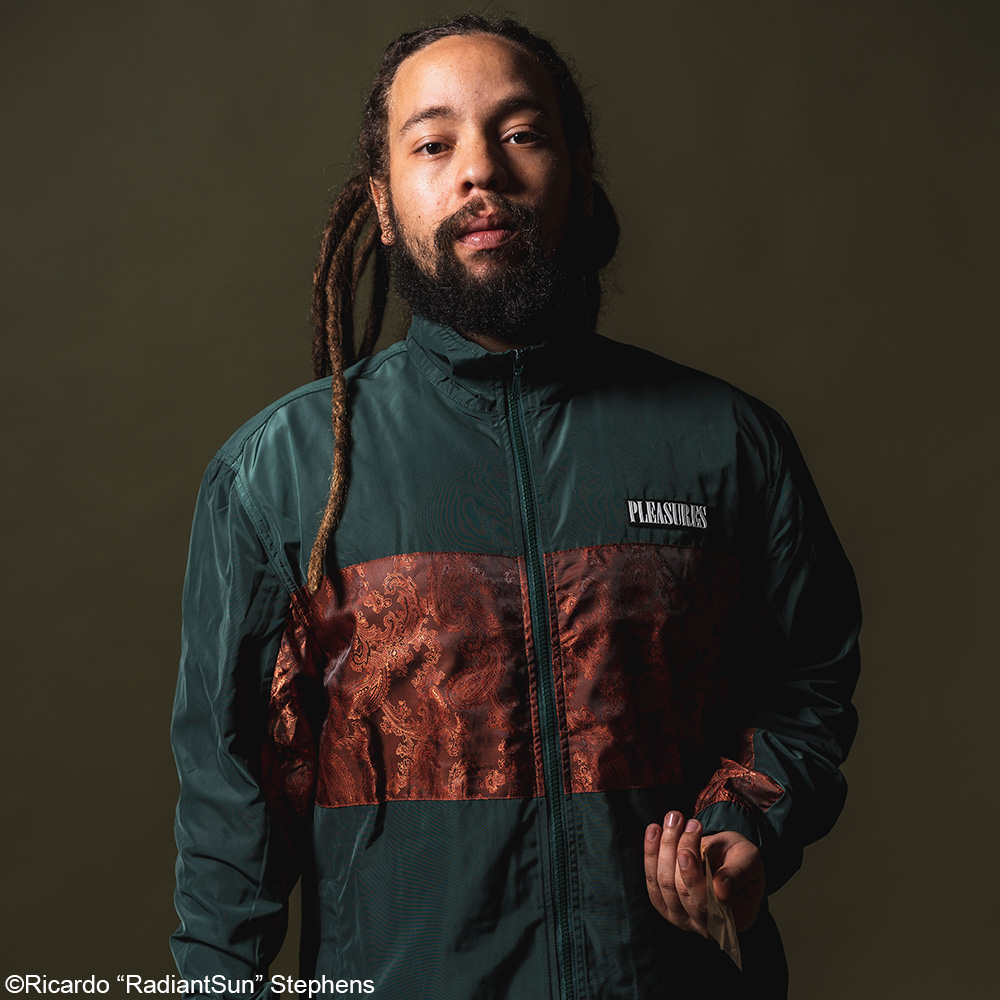 Did that influence the production process of the EP?
Somewhat, yes, to a certain degree. It prevented me from doing my regular routine, like driving to the beach or going for a run and dem things, just certain regular things that helped my creativity, so it kind of changed the aspects of that.
For the promotion of your works, do you have a management, a team?
Yes man, the Ghetto Youths Team! They've been doing great things, they've been on marketing plans and ting. Big up Ronnie, Destine Media, the whole Ghetto Youths Crew, we just start work with Silent Addy and the Super Management Group, so I'm excited fi see what their plans are, you know, I'm just in a grateful mindstate right now.
May as many people as possible hear Eternal!
Yes, you have to give thanks to the Most High to where your'e at, what you have, what you are doing.
In February, there was a different production coming out, a single in which you featured, Survival 76 Cypher, to commemorate your grandfather's 76th earthstrong. Can you tell us something about that?
My aunt Cedella had linked me and said 'Yo Mr. Mersa, me waan you come gimme a verse on something. Come link me round the studio.' And I did my verse and she loved it, and we put it out within a week or so. That's all auntie C right there, nice time, I say it in the verse, nice time gonna lead.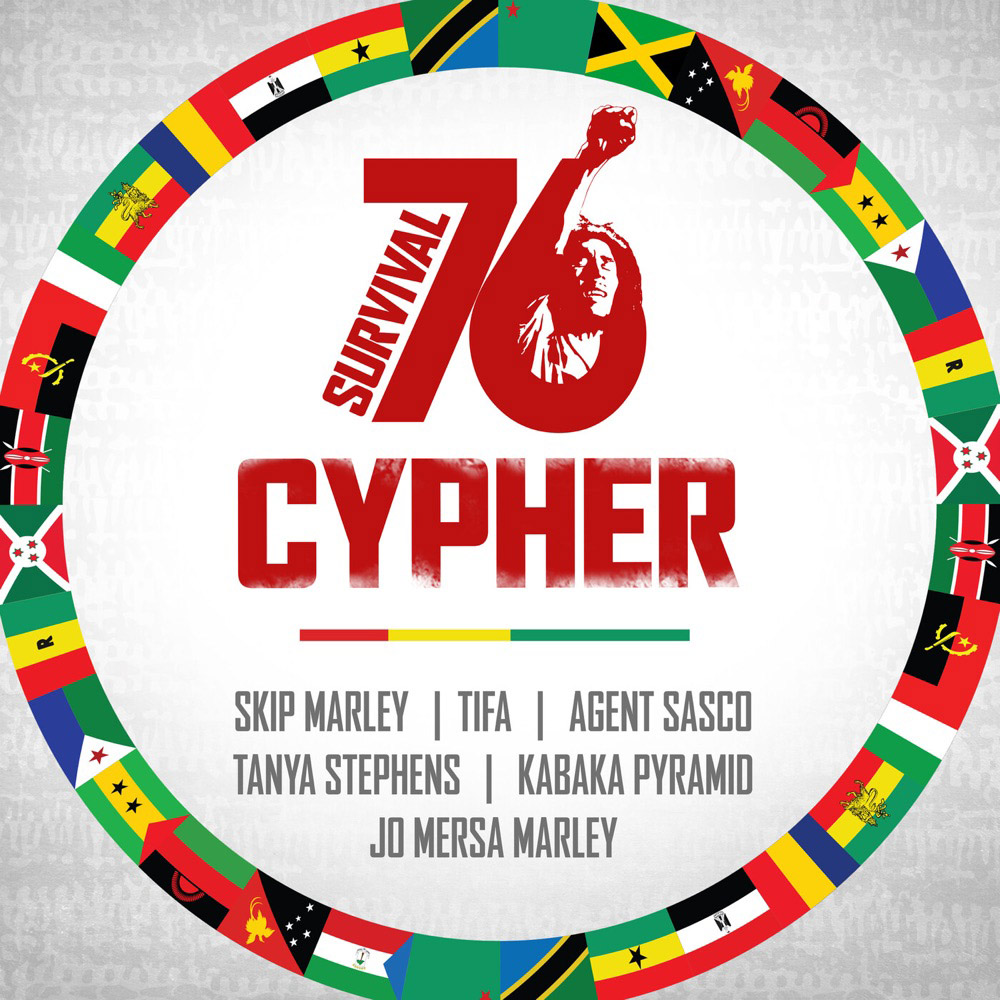 I love the concept to take certain songs and their message from back then and transport them into our times, with current subjects. Is there a continuation planned, like maybe release a song every year?
We are going to have to wait and see (laughs) maybe there is a next one coming up very soon, so let's see what the plans are.
Are the birthday of Bob Marley and the day of his passing, which was just yesterday, special occasions for your family to gather or have special reasonings, to remember?
I mean, you would hear special resaonings of course, you'll hear a lot of memories and reminiscing. Family-wise, you would hear memories from my father or from our uncles, you would see them posting pictures or even just speaking to us in an environment talking about 'I remember when Daddy did this or when he came from Africa or when Daddy did this interview or when he was in Italy.' So, we always hear those reflections, speaking about those things, about the role that he played not only as family member and father, but also in the world and the impact he had on the Reggae community and the Reggae culture, the roots, bringing forward the message of Rastafari and love, over all love...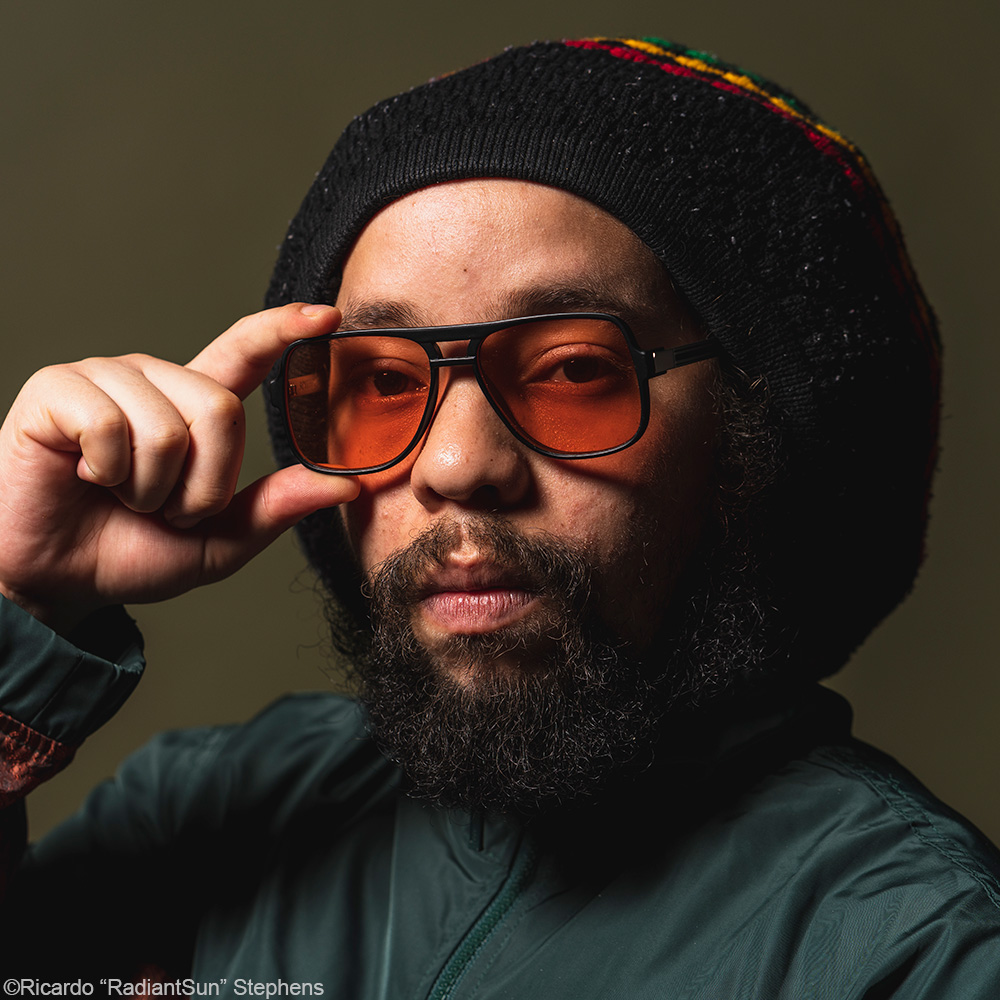 To me it's normal, I guess, it is special, but it's a regular thing to me, we speak about grandpa and every day you'll hear a story. For example, something could a happen, growing up, with me or one of my sibglings, and you hear my father say 'Boy this reminds me of me and Ziggy and I remember Daddy did this and he disciplined us.'. You'll always hear those likkle things there and it puts a smile because you kind of see back that same thing, not only hearing it but also seeing grandpa through his children and grandchildren. That influence, something that I watch my father do and I'm influenced by it and I have this interaction, the same facial features or the same... you know, they say 'You do this the same way, Stephen got that from his dad, whenever Ziggy does this it reminds me of Bob!' It comes down to even the grandchildren, watching their mannerism, you know. It's family to us, it's normal to me, but it's still special.
Last question, what you said about Bob Marley not only being a family member for you but also being a global leader, a teacher kind of, made me think of the current education system on a whole. I think your daughter is almost in schooling age now, so I'd like to ask what you think would have to change in the schooling system to make the next generation fit for the future? What would you want her to learn?
Well, first and foremost it would have to definitely be history! Africa, for example, and the role that Africa has played in the world, where everything has started from. I think that history is something that they really have to take into account and not mess with it or play with it so it fits their secret agenda, moulding people to believe what they want and not the real fact. So, history is one of the main things I would like to see the education system really get down on to make that impact there, first and foremost. As uncle Ziggy said in one of him tune long time, 'If you don't know your past you won't know your future'.
Even here, I remember I learned about the importance of Rosa Parks on my own. History class started it yes, but I got more depthy on that subject with my own study outside of what school had supplied me with. So it's... the history needs to speak about those things. That's just one example, we could go on and on with many other examples. Nuff things history-wise I learned outside of school, to make a long story short. So if I'm learning those things outside of school, what are you teaching in school?
Thank you for that excursion. Is there anything you wish to add on the topic of your EP or other upcoming works?
I just think that the EP is kind of discussing my thoughts right now, how me feel, just in general my vibe, my energy, you know. You have tunes fi every occassion, every type a topic. You have many inspirational tunes like Made It, you have tunes that just describe wha gwaan and what me a deal with, for example Yo Dawg, you have more rootical tunes like No Way Out, Guess Who's Coming Home, you have gal tunes like Company and Thinking, you know, it touches a little bit of each and every topic. Nuff work did put it, nuff feeling, nuff love! I just want people fi experience that, listen to it and I hope that dem feel that same vibe, that same good feeling that was put into making it. It's a good-feeling EP, something fi keep you going.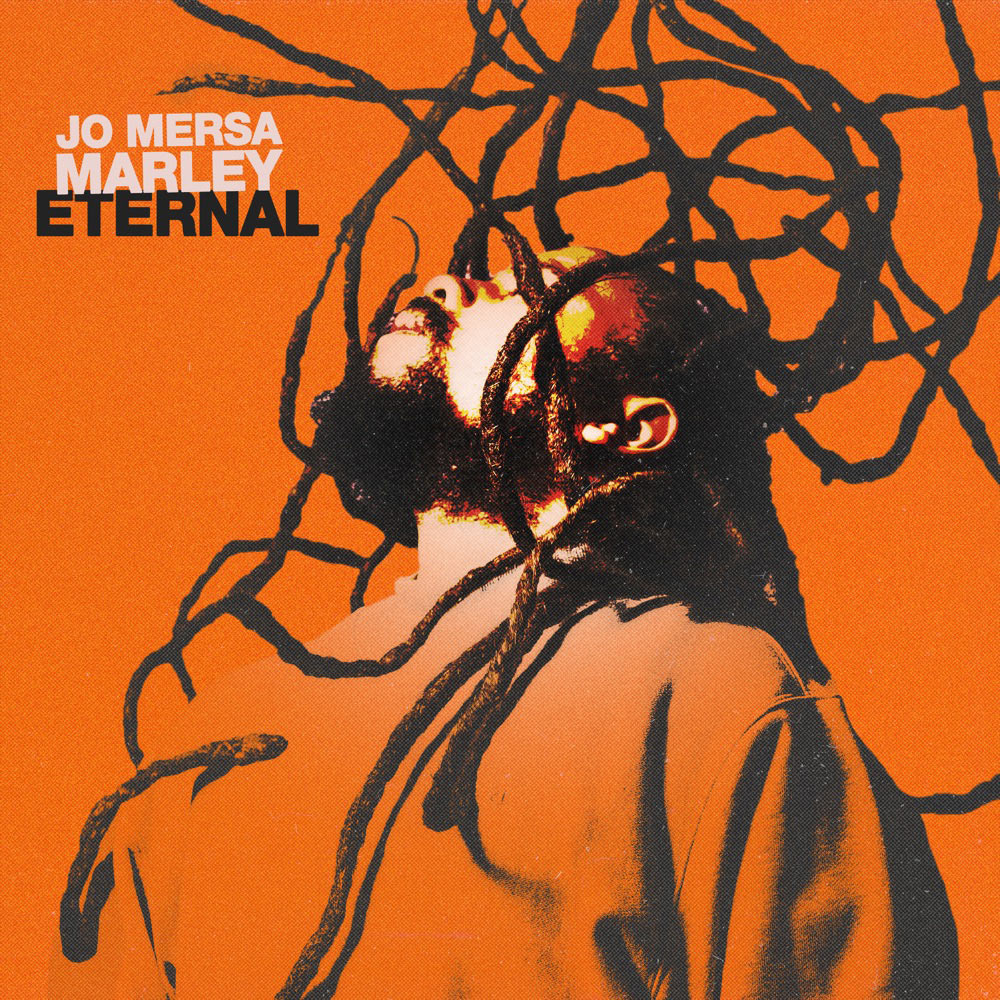 The mixtape is coming out as well, it's 12 tunes including some of the songs of the EP done over in a very tasteful way by Silent Addy and Disco Neil and the whole Bashment Crew, once again, we are excited for that to come out as well. It's right around the corner!
Ok, that sounds like a lot to look forward to. Thank you so much for your time and the insights!
Thank you, hail up everyone at Reggaeville, give thanks for the continued support and love that you all have given us. I want to big up everybody on the team, Ghetto Youths once again, Bulpus, Ronnie, Abby, Duane, Pear, Jochantrelle, to the Super Management Crew and Silent Addy dem. And tell people fi follow my social media @jomersamarley and subscribe to my YouTube channel!