Review
Album Review: Jesse Royal - Royal
06/10/2021
by Gardy Stein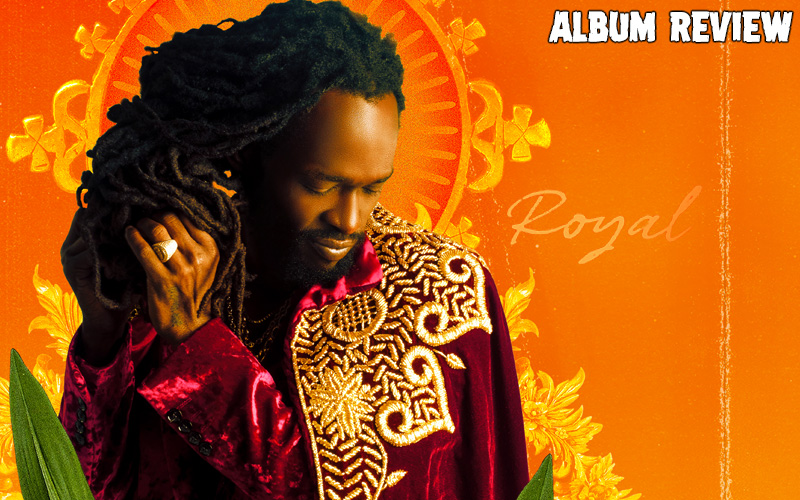 "You are the very best part of me, it's deeper than biology. I hope you accept my apology, cause everything I do is for the family. Never gonna let you down, your Daddy's gonna make you so proud, coming back with that crown..." (Jesse Royal, Home)
With Royal, Jesse Royal releases a sophomore album that is incredibly versatile, multi-layered, rich in sound and message, and... extremely personal. As above-quoted paragraph from the gentle, touching, Dreteg-produced Home illustrates, the artist addresses very intimate subjects such as the distance-stricken relationship to his firstborn daughter.
Explicit focus of the album is, however, the affirmation of the royalty of his fellow Kings and Queens. In our recent interview, he said that Royal "(...) is a true representation of where I am in life, and we are very aware of who we are and who we need to be in this space, in our time, for our generation." Looking into the etymology of the word Royal, we find that it comes from the Proto-Indo-European root *reg- which means "move in a straight line" and the derivative "to direct in a straight line," thus "to lead or rule". So, lead us on, Jesse!
Coincidentally (or rather, in divine prevision), the same root is present in the album's main producer: Sean Alaric. Visigothic in origin, his name literally means "all-ruler", composed of Proto-Germanic *ala- "all" and *reg- "rule". And that's just what these two kings do!
Their combined prowess was first evident in the seminal Lion Order, an exquisitely crafted tune featuring Protoje, released two years ago and roaring through speakers worldwide ever since - its inclusion on an album of this magnitude was thus evident.
Sean also signs responsible for four other tracks, including the slowed-down Differences (almost acoustic, but still Trap-infused), the laid-back, bass-heavy Natty Dread and Natty Pablo, a different kind of Ghetto anthem with a nineties-bassline and some crazy lyrics. If you haven't yet, make sure you watch the accompanying video directed by 300K, as it explains both words and mission of the song.
With Dirty Money, Alaric contributed yet another lighthouse track. It's actually my personal favourite. Why? Not only because its Afrobeats structure is highly infectious, not only because it features one of the hottest Ghanaian, if not African, artists (Stonebwoy!), not only because its lyrics are highly topical, but because the entirety of these precious pieces make it a sonic crown. I can't wait until we can wear that in the clubs!
Laid out in Sean's studio but finalized by the brilliantly innovative iotosh, Rich Forever is probably the biggest surprise of the eleven songs. Featuring none less than Vybz Kartel, whom Jesse Royal reveres as THE greatest contemporary lyricist, the song makes an amazing progression from grim piano notes via Nyabinghi drums and Trap beats to a grande finale of a softly bubbling Reggae beat. Again, I highly advise you to pree the visuals for this (can you spot all the cameos?), as well as paying close attention to the lyrics.
Black is an equally important track. It excels both in songwriting ("I'm glad to be perfectly me, carefully crafted by the Almighty. And Natty prefer die free than live life on my knees...") and instrumental composition, sporting the skilled hands of Keneil Delisser (drums), Almando "Mundo" Douglas (guitar), Darren "Jaxx" Jack (piano), Hornsman Coyote (trombone), Benjahmin "KingBNJMN" Singh-Reynolds (drums), Salim Browne (bass) and Jody-Ann Brown (percussion). Originator of the track is the yet little known Yared Lee, who managed to knit a complex Reggae riddim which sounds all but usual.
A unique and fresh approach we have become familiar with over the last years is that of Runkus. He created the fast-paced Like Dat and joins Jesse in a lyrical settlement with a girl that "sold out my love".
This leaves us with the first and the last track, two more features lending a royal shine to the whole release. High Tide Or Low, on a HipHop-drenched beat produced by the omnipresent Natural High, rings with the piercing voice of Samory I, lending a wonderful contrast to Jesse's more casual, flowing style. While it opens the album with a creed ("High tide or low, I'll never let Jah go, after a storm there is a calm that's why I hold on."), Strongest Link closes it with a commitment to true friendship and family. The positive riddim, developed by Wayne "Unga" Thompson and including percussions by the sadly deceased Denver "Feluké" Smith, is the perfect fit for featured artist Kumar, a soul-mate and brother to Jesse.
Royal is high-quality work from start to finish, an organic display of talent and collaboration that marks the preliminary climax of Jesse Royal's career. The singer, songwriter, business-man, lover, friend, father and community activist lets us in deeply on his life here, sharing his reality and vision with a world that's better ready to hear what he has to say. Take the seat on your throne, Jesse - your kingdom has come!
---
Release details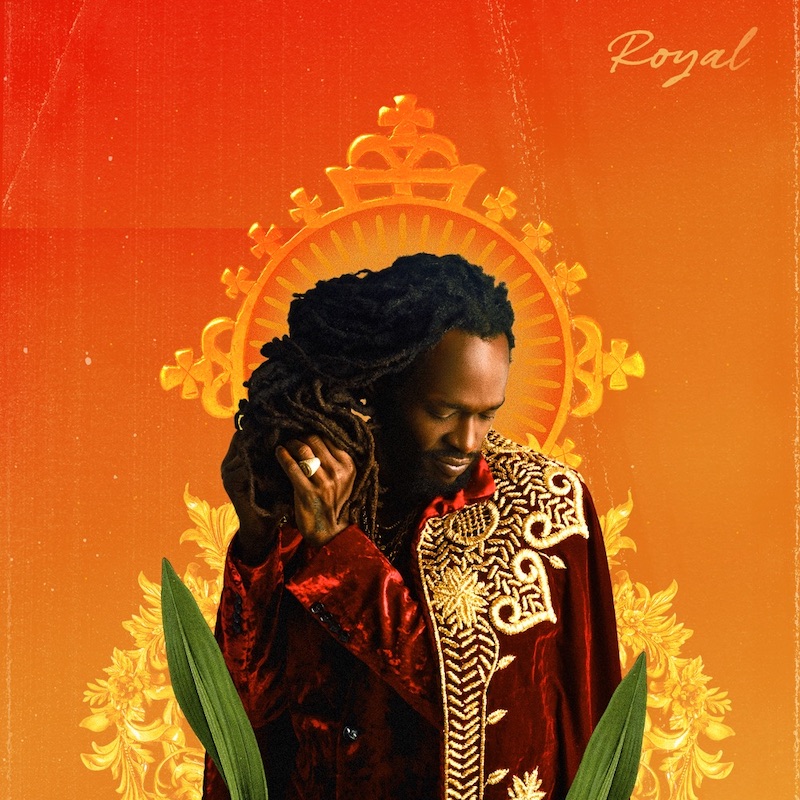 Jesse Royal - Royal
DIGITAL RELEASE [Easy Star Records]
Release date: 06/11/2021
Tracks
01. High Tide Or Low feat. Samory I
02. Lion Order feat. Protoje
03. Dirty Money feat. Stonebwoy
04. Natty Dread
05. Home
06. Rich Forever feat. Vybz Kartel
07. Natty Pablo
08. Black
09. Like Dat feat. Runkus
10. Difference
11. Strongest Link (Do My Best) feat. Kumar
Featured artists
Samory I
/
Stonebwoy
/
Protoje
/
Vybz Kartel
/
Runkus
/
Kumar