Review
Album Review: Jesse Royal - Lily Of Da Valley
10/05/2017
by Gardy Stein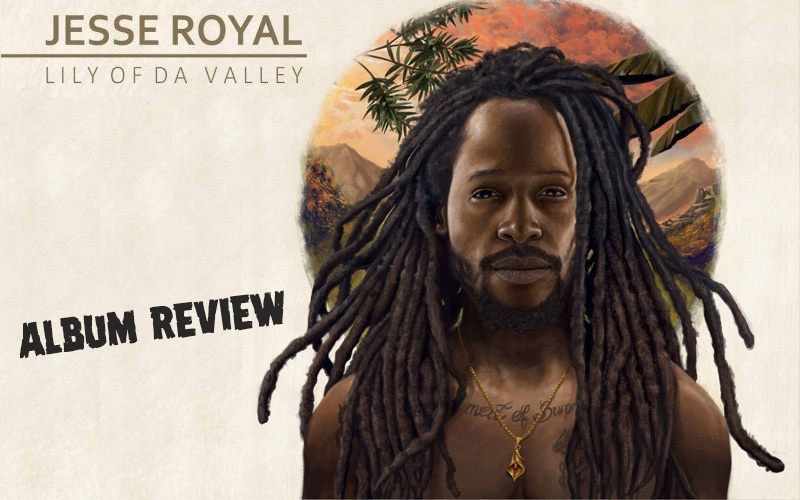 2017 has been good to us so far, showering us with high-quality sonic blessings. It has given us the mesmerizing debuts of Chronixx and Samory I as well as Damian's Stony Hill and Bugle's Be Yourself. It has also given us The Soul Of Jamaica and the remarkable Kingston All Stars. And best of all, 2017 ain't done yet! The final quarter of the year just started, and with Lily Of Da Valley, another massive listening experience floats toward our souls like a golden leaf in the autumn wind.
Jesse Royal has not rushed his debut, and the patience with which he has crafted this extraordinary release can be heard in every single one of the fourteen pieces included. With a label like Easy Star Records and masterminds like Llamar "Riff Raff" Brown, Kareem "Remus" Burrell (who has definitely inherited his Daddy Fatis' talent for beat and sound) and Kurt White on the controls, he didn't take no chances in the production process either.
And oh, this vocal delivery! I mean, by now we are well acquainted with Jesse's artistry in his break-through hymns Modern Day Judas and Finally, but the single Always Be Around set new standards, adding a softness to the artist's voice that some claim is induced by the birth of his daughter. Apart from the singing, the underlying music is a piece of art on its own, with Riff Raff providing multiple layers of fascination, making this song one of several stand-out tracks.
Another one is the combination Generation, a revolutionary celebration of those inspired ones born just before the turn of the millenium. The commanding voice and complex lyricism of Jo Mersa Marley is a perfect addition to Jesse's, and together they convince us that "this generation a go relay the message". Side note: the guy you hear singing background vocals in this track is Denver Smith aka Feluké, currently raising funds in order to be able to undergo a badly needed surgery in Mexico that is suppsed to finally rid him of a tumor in his colon. He is also heard on percussions in Stand Firm, a track that teems with heavy, serious lyrics once more, as do the brackets of 400 Years and Jah Will See Us Through that frame the album.
However, Jesse wouldn't be the perfectly balanced artist he is if he left us with that. Of course the happy, joyful side of life finds its representation as well with songs like Life's Sweet, Real Love or Full Moon, the latter a treat for those who like a poppy take on Reggae. Roll Me Something Good is not just another Ganja tune, but an example of good vibes cast in sound. And this part at 2:35... aah, just you hear! Big shout-out also to the sweet background voice of Tamekia Moncrieffe. A shout-out is what the musicians on Rock It Tonight deserve as well, namely Aston Barrett Jr. (drums), Jason Welsh (bass), Nicolas Groskopf (guitar) and especially Llamar himself on the piano. It goes without saying that Mr. Royal vocally kills this version once more, here in a tender duett with Nikki Burt. Remains to be mentioned the partly yearning, partly angry Waan Go Home, a surprising feature with German artist Patrice. "Exodus is a must!"
Lily Of Da Valley - this album keeps every promise made with both its resonant title, the beautiful artwork and the artist behind it. Jesse Royal has delivered a debut that is worthy of the name he has established for himself, a name that enriches this year and every year to come with joy, melody and message.
---
Release details
Jesse Royal - Lily Of Da Valley
DIGITAL RELEASE / VINYL / CD [Easy Star Records]
Release date: 10/06/2017
Tracks
01. 400 Years
02. Generation feat. Jo Mersa Marley
03. Modern Day Judas
04. Life's Sweet
05. Real Love
06. Always Be Around
07. Stand Firm
08. Roll Me Something
09. Full Moon feat. Natty Rico
10. Rock It Tonight
11. Finally
12. Justice
13. Waan Go Home feat. Patrice
14. Jah Will See Us Through
Featured artists
Jo Mersa Marley
/
Patrice