Interview with Jemere Morgan
01/14/2017 by Angus Taylor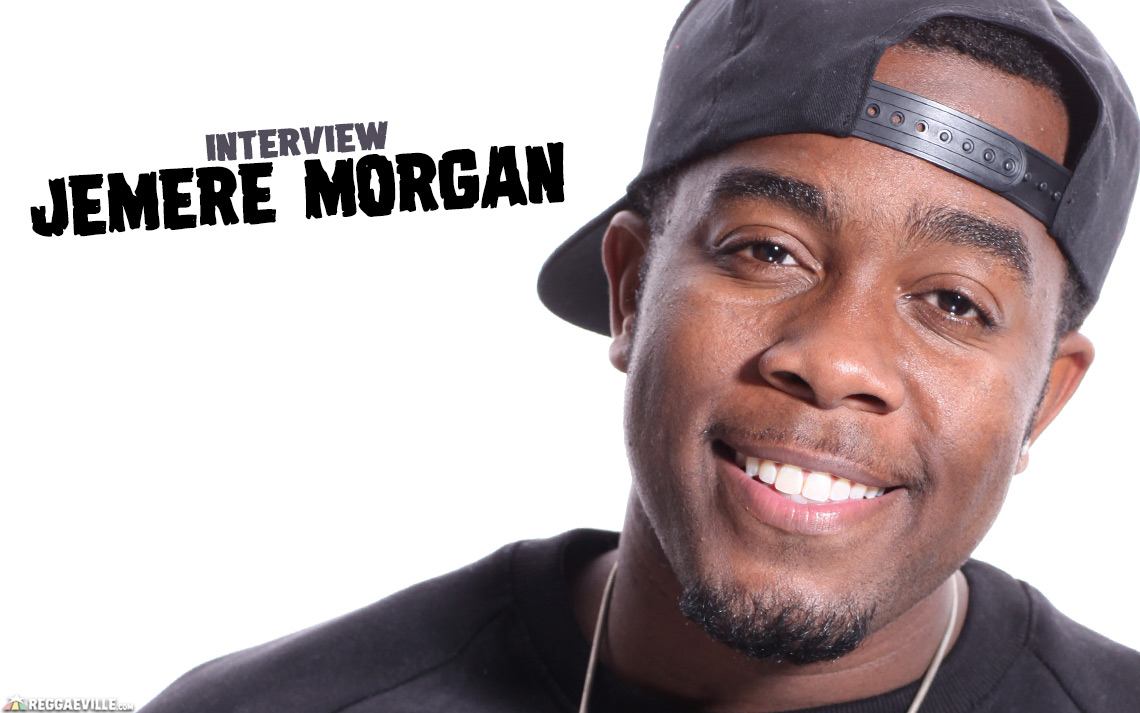 Jemere Morgan's debut album Transition dropped on January 6th.

The son of Gramps Morgan from Morgan Heritage has compiled 17 tracks, including collaborations with his dad, Agent Sasco, Jo Mersa Marley, J Boog, Toian and Ghanaian dancehall artist Stonebwoy. Reggaeville spoke to Jemere on the morning of the release, as he was readying for the Wash House Ting US tour with J Boog and Jo Mersa. Like his seniors in Morgan Heritage, he was an enthusiastic interviewee (despite staying up until 5am rehearsing the night before). But like his father, he speaks from the heart.

Personal and musical growth were recurring topics. He also revealed that life hasn't always been easy as the scion of a famous reggae dynasty – when explaining the lyrics to his DJ Frass produced track Run Dem Out.


Your new album Transition is out today – how do you feel?
It's an amazing feeling, trust me. When I woke up this morning I was like "Alright, I need to see the cover of my album. I need to grab it!" After the whole process that it takes to finish an album - the headaches, the late studio nights, the last minute recording, the featured producers' split sheets and contracts - you look at this square of an album and you're like "Wow! All of this for this?" I'm grateful to be in this position that I am this morning.


You were born in Brooklyn - how often did you go to Jamaica?
Wow! You did your homework - that's good! I was born in Brooklyn and went to Jamaica when I was about one and a half years old. When I was about eight years old I came back to America. I finished school and high school in America. But every year I go back-and-forth to Jamaica, just to make sure we keep the foundation. It is an amazing feeling to get the best of both worlds.


I asked your dad and uncles this question a few years ago… if you had to choose – would it be Brooklyn or Jamaica?
What??? It's not even up for question! Jamaica!


That's what your dad said.
I love America but there's something very special about Jamaica. When you land from America in Jamaica it's like you're in a whole different world. A whole different paradise. There is an energy when you come from the concrete. There's nothing like Jamaica - trust me.


You and your dad are both called Roy. Was there any confusion in the house growing up when someone rang the telephone?
No, we have nicknames! My father has about five nicknames like Grandpa, Gramps - a whole lot of names. But me they call Jemere. It is an Ethiopian name. It means "wish come true". The family don't call us by our real, like government names.


Your father settled in Tennessee. Is that where you spend time as well?
Right now, that is where I am residing. If you haven't been to Tennessee, take a trip to Nashville. It's the hub of the music industry. All of the big labels are there. All of the greatest writers are there. All the top musicians are there. You learn so much and you connect with so many people. You can walk any corner of the street in Nashville and you find a great musician. So it's an amazing place to be.


Your dad is well known for his love of country music. He really wanted to collaborate with Kenny Rogers. Do you love country as well?
I love country music. I recently discovered Tim McGraw, Kenny Rogers, Zac Brown, and this band Little Big Town. I am so into the country music right now. The reason I love country music is the writing. The writing is amazing. I think it is one of the best genres for writing. They take time with the lyrics and I've learnt a lot from it. My second album will be way better because I've been doing some heavy studying with writing songs.


How did you decide that you wanted to be a musician? Obviously it's in the family but what sparked it for you?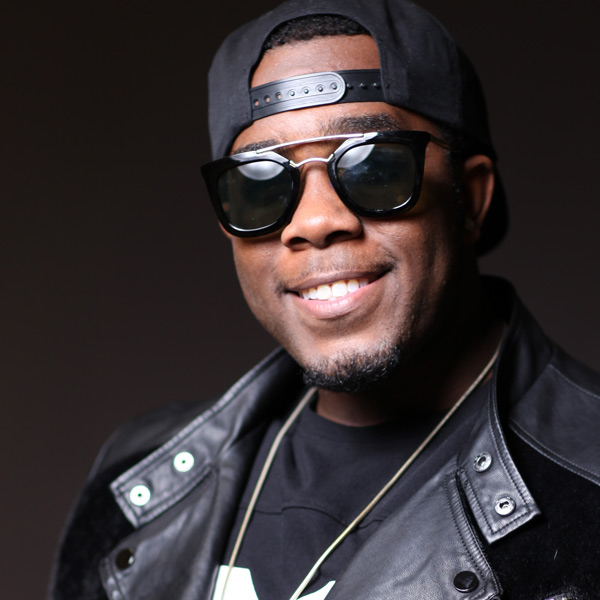 Well I have been into Morgan Heritage from when I was a baby. Just being around it, automatically it came to me. I had different options. I wanted to be a basketball player. I wanted to play football, I wanted to be a lawyer, I wanted to be a rapper! (Laughs) When I first started doing music I was rapping! When my father heard me singing in the house he would notice it and not say anything! I guess he was waiting until I got to that growing point. One day he said "Yo, singy fi singy no worry 'bout rap!" What my father meant was you should do one thing at one time and I took it very seriously. Since then I've been studying singers like Otis Redding, Bob Marley, Michael Jackson – a whole different type of calibre of artists which make up Jemere. So, yeah man, it's been a long time coming. I have been touring with Morgan Heritage for the last five years. This year makes six. It's been a long journey - just to see who I am today and see my album releasing is like "Wow!" I remember my first time performing on stage with Morgan Heritage in Belgium in front of 50,000 people. I was like "What??? No sir, mi nah go upon stage again". But just to see the journey and the lessons I learnt being on the road with Morgan Heritage is amazing. I wish I could document it from the first day I went on tour to now.


What about the first time you ever stepped on stage…
I did talent shows in school. My teacher is actually one of the first people that really identified my talent. I used to sing in the hallways at school. I was in elementary school at that time. I was in fifth grade. The teacher said "Come and do the talent show". I sang this song by Mario, Let Me Love You and she put me into the high school talent show. I was the only kid from elementary school singing in the high school talent show. So big up Miss Tracy from New York! She really pushed me towards that dream of singing.


So even before your family let you sing in front of 50,000 people, you were used to being thrown in the deep end...
Yeah, being in front of these big high school kids as an elementary school kid performing. I was backstage looking at them like "Sheesh! Everybody's more talented than me! Look at these guys!" But just to see the growth from then until now is like "Wow!"


What was the first song you ever recorded?
A song called Touch Ya! (Laughs) It's even on YouTube. I make sure I keep it on YouTube for further growth purposes. I recorded it with my uncle Mickey, MJ Morgan. He was the first one to teach me ProTools and that was the first song I recorded. I remember I probably sent it to half of my family. And I have a big family! I was so excited I had to let everyone hear it. Once I uploaded it onto the Internet I probably posted it on your page and you didn't even know! (Laughs) The amount of people I sent that song to.


When this interview goes online we'll put the YouTube video with the question! Your 2013 single Neighbourhood Girl was a big breakout song for you.
Well, big up the producer, Rellee Hayden out of New York. He's a guy that really wants to see me be accomplished and successful so I have to big him up to the maximum. He called me at 5 o'clock in the morning one time like a bad man and said "Yo, I have this idea, we need to do it right right now. I had a dream - we have to do this John Holt song over. I can hear you singing it." Of course, I'll get up at any time of the night to sing music. He sent me the sample and it woke me out of my sleep and I went downstairs because I have a studio in my house. I recorded the idea and sent it back to him in maybe an hour. He was like "Yo! I need you to come to New York right now and record this". I flew to New York maybe two days after, recorded the song and there you have it - Neighbourhood Girl man.


So you put that Jacob Miller Tenement Yard phrase in there that very night?
That very night. That's what he really loved about it. That came from studying my father playing all these records in the house. Old records. It came naturally to me.


There is a remix of the song on the new album featuring Agent Sasco. How did that happen?
Alright, so the song did very well. It was number one in Hawaii and we were contemplating whether to put it on the album. We were like "Of course we need to put it on the album because the people love it" but my father was like "We need to revamp it. We need some deejay upon it". So we were looking and we had a couple of other deejays. I am not going to name them but Agent Sasco is one of my favourite deejays, one of the baddest lyricists in dancehall music. In music. My father said "You know what? Let's put Agent Sasco on it" I was like "Really dad, you're not going to put Agent Sasco on it". Then I woke up one morning and my father played the remix in the house loud! He didn't even tell me he got the verse - he just went and did it. I just got up so fast! I was like "What??? Are you kidding me?" Trust me - my father is a great father. He does the best for me.


Your dad likes to do the deejay thing himself sometimes! Was there an option for him to be on the song?
Actually when we created the opening for the verse we were playing it and we were vibing for maybe a week. Every day my father was deejaying with it. And I would say "Gwaan dad, you a deejay! Mi like it!" And Agent Sasco is one of his favourite deejays as well so I guess that's where the idea came from.


The album is called Transition. What has your Transition been since 2013 and Neighbourhood Girl?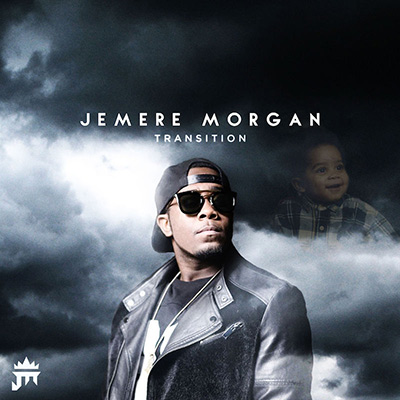 Experience… Loving, relationships with women, relationships with people, learning different cultures in different countries like Africa. I spent a month in Kenya. Just life itself. Moving to a new house. Being on tour by myself away from the family from the beginning of January. Putting out my first album. It's a whole lot of things. Even the collaborations are a big transition within my life. Like we were saying, for Agent Sasco to say yes to a song with me at the young age that I am - that's a huge accomplishment for me.
Then there are the producers I worked with through my childhood over the years. Riffraff who is Stephen Marley's keyboardist, he played a big part in it. He actually recorded my second song ever which was called Sunshine Glow and I have him as a part of my journey on the album. I worked with a producer that I met in Kenya – that's a part of my transition as well. Bost and Bim - all these different producers that I've met over the past three years have all played a part in my transition. That's why we called it Transition because everything in my life is changing very fast and just to see it flipping over in my life right now… I am looking at my album right now and it's like "I released an album? What?"


There are not one but two John Holt samples on the album – the other one is used on Anything You Want.
I love John Holt! I got the honour of meeting him when I was in London one time. I didn't get to speak to him because he was like in a militant stance so I was afraid to go and talk to him. But I had the pleasure to shake his hand. I would have loved to play him my song, to let him know that I did his record over. Rest in peace John Holt, man. I give thanks that the music he left over for generations will live on because his music was very inspiring and I give thanks. Bless up to his whole family and everyone.


Likewise Bim from Bost and Bim, who produced the title track, also passed away recently but his music lives on.
Yeah man, music lives on. Bob Marley is still selling records. Michael Jackson is still selling records. Music never dies, so just make the best music possible. To all artists, make the best music possible and make sure it lives on and on and on. As well as an international range of producers your album has lots of different musical influences. When Morgan Heritage first appeared it was quite radical for a reggae band to mix in so many genres.


For your generation it is a bit more natural because you've grown up with the Internet.
Yeah. I was trying to keep myself out of the box. If you put yourself in a box you end up in a square if you know what I mean? I try to have as much variety as possible. I listen to all different types of music - even EDM music. I listen to EDM music a lot just to get the energy into the music. That aggressiveness you need in certain songs. From EDM to country music to R&B. I listen to a lot of R&B music. A lot of reggae and ska music. I have recently been listening to straight ska music like the Aggrolites.
Music is a powerful thing so once you put that in your computer drive a.k.a. your brain, you automatically, I guess, print out whatever is in your brain musically at that moment. Whether it's a country type of style or reggae type of style or hip-hop type of style. The music you listen to is very important so make sure you keep in mind what you're listening to because your brain is a hard drive so if you're putting garbage in then garbage will come out.


The album has love songs like Neighbourhood Girl, Forever Girl, and Shouldn't Have. But it also has songs like War, produced by Notis, which talks about pan-Africanism and slavery.
That's the rebel side of me. I guess it comes from my background - from my family! We have to talk about these things because these are things that people want to hear. We have to know where we come from to know where we're headed. Kids need upliftment. They need awareness and they need to be woken up. You have some kids that are just walking the earth and just they don't know where they come from - they're just living. You have to stand up for something to be something.


You talked already about spending time in Africa. Tell me about the collaboration with Stonebwoy and how you linked him.
We did a tour in Europe with me, Morgan Heritage and Stonebwoy. We did about seven shows together. The first time I met Stonebwoy, the chemistry was like this! We were banging on the tables and singing, like free styling at the soundcheck! (Laughs) I told him "Let's do a record for my album. I'm working on my album right now". For that calibre of artist to say "Yeah man, let's do it" right away and not to give you a hitch or run around. Big up Stonebwoy. He didn't take any time to record the verse and send it to me so I give thanks for that.


On the song Run Dem Out, produced by DJ Frass, you talk about not having any friends. But if you look at all the collaborations on your album and the way you hail other artists on social media it sounds like you have a lot of friends.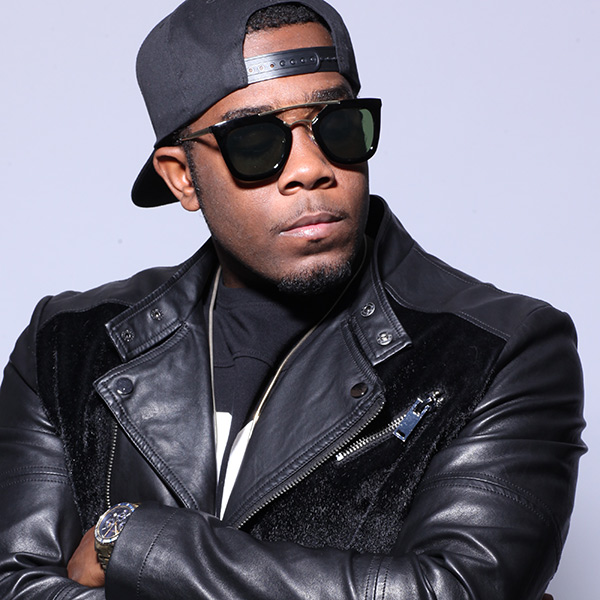 I consider them family. The song isn't really saying I don't have friends. But there was a point in my life I felt like I had a couple of friends and they were only around me because of where I come from and who I am. When you're in the darkest phase of your life a lot of the so-called people around you are not there to support you but when things are popping everyone wants to be around. So that's how the song came about. So it's just awareness for the youths of who you keep around you. Not really like "Don't have any friends". At that moment of my life I was just like "I don't want enough friends, strictly family because there are too many friends right now". People who are very close to me I consider family. I treat them that way and that's the way to live with people. Everyone should be your family. And if people think of each other as if we are all brothers and sisters the world will be a better place.


You showed your support for Raging Fyah and J Boog when they were nominated for the reggae Grammy. The reggae Grammy has been controversial over the years. It seemed that when Morgan Heritage won the Grammy the controversy went away for a year and now it's back again!
I want to congratulate Raging Fyah because to see how hard these guys work they remind me of a younger version of my family. To me that was the best reggae album of the year man. I listen to the album every day. Every song on it is amazing quality. Lyrics everything. And even J Boog's album is the same thing also. Every album in that category is a great album. To see where reggae music is headed now, it's a blessing. People are being awakened, we're getting more business minded. I think that everyone in the reggae business, even the youths should get more involved in the business side. We need to come together. We don't need to say "Mi ah the artist who ah the don for this year. Mi ah run things". It is not even like that in hip-hop music. There's a lot of unity. To push your music to the next level we all have to unite and come together. To make sure everyone is being successful, artists are being more developed, and not just coming out with one song and saying "Yeah! Hit that! Road time!" Take time and develop and help each other along the way. Even the producers that have the knowledge should share their knowledge. A lot of people think that for the Grammys the people vote. The people don't vote. You have to become a Grammy member and that's how you vote. So let's become more a part of these things so that we can get recognition from the Grammy. Then they can give a platform to reggae artists so they can perform at the Grammys. If we as a community in reggae come together we will get the recognition and they will notice it because I'm sure that they noticed that we're coming. We're coming heavy.


To finish let's talk about the album collaborations with your dad. You mentioned earlier that Otis Redding is a big influence. On the song Celebrate Life your dad's verse is very much in that Otis Redding or Toots style. Was that the vibe you were both going for?
Yeah! That was exactly what we went for! The Otis Redding! I remember when we first started recording it my dad came into the studio and he just started singing and Rellee the producer was like "Yo! Gramps! Don't even sing a next note! Go into the booth right now" just to have that special voice on it and have that type of feeling. It was amazing and that was what the song needed. That is the most important part of the song to me.


Final question: you posted a video online of you running a race with your dad. What's it like being from a high achieving family? I guess just sitting around watching the world go by wasn't really an option for you?
On my song Shakers and Movers with J Boog I say "You water down the roots, the fruits will come after". A tree doesn't grow overnight and I take that as a life lesson. 10 years ago my father was way faster than me and to see that I am way faster than him now is a blessing man. To see the growth of me and my father. He's getting up there in age! (Laughs) We're always challenging each other to make sure we are sharp. That is how mine and my father's relationship is. We have the best relationship ever. I ask my father about everything. I talk to my father about women, life, music, food - everything! He's a great father and a great example of a man. Just from that race I got a lot of messages from people saying they love our relationship. They love us running and challenging each other and that's what a son and father should be.