Review
EP Review: Jaz Elise - The Golden Hour
03/04/2021
by Gardy Stein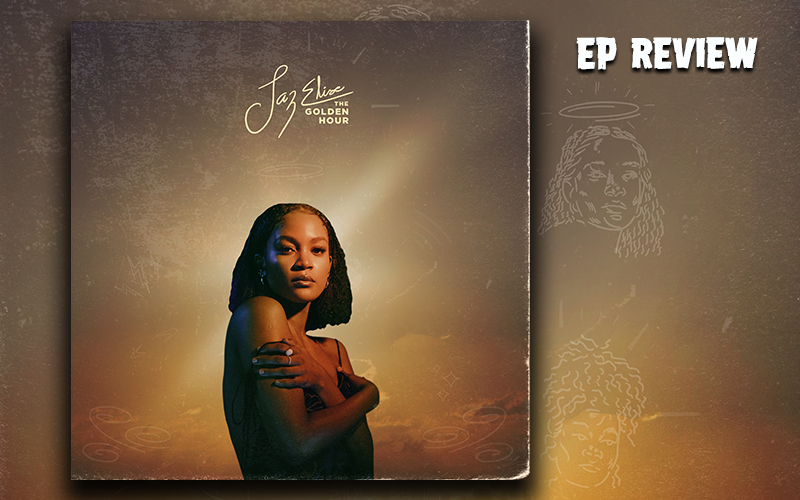 "I'm really excited to have people hear my music. I'm grateful and anxious. This is just the beginning to show people the work I've been doing in the studio and allowing them to really hear my story and get to know me as an artist." (Jaz Elise)
Since talented Jasmine Taylor aka Jaz Elise joined the In.Digg.Nation Collective, it was only a matter of time (pun intended) for her debut release to see the light of day. It is out now, it contains seven exciting tracks, and it bears a title that evokes both the most beautiful time of day and her recent affiliation with "Master Hora" Protoje: The Golden Hour.
As with any In.Digg-production, the whole project breathes professionalism. From press release to immaculate sound to cover artwork by Joshua Solas aka Solasink and photographer Destinee Condison, this EP blings at you from its virtual shelf, awaiting your eyes and ears to regale. And, oh, the music!
Full of energy and self-esteem, the first track Elevated lights the way. Jaz Elise comes in with her full vocal range, flowing on point on a beguiling instrumental by IzyBeats, a delicious mix of what sounds like decelerated Reggaeton simmered-down with Soul and R&B. The message is clear: "Don't you waste my time!"
Good Over Evil, a joint production of Protoje and Natural High, is a solar tune that keeps its position as favourite even after several rounds of listening. Not only because of the deep, earthy quality of the riddim that will send shivers down your bass-yearning spines, but especially because of the words resonating with the global wish for soothing and renewal. A classy bridge reveals the Gospel in the singer's voice, reflecting her early exposure to music through her father and church.
"Turn me on like..." Radio! A seriously flirty track which will definitely work well in bars and clubs once we can go again, as will the subsequent Fresh & Clean. Originally released in 2019, it is brought to much wider recognition with this remix featuring Govana, and both artists rip it off in the accompanying video which celebrates "the fragrant flavor and style permeating Kingston. (...) Jamaica's fashion trends are front and center paying homage to the island's creativity and ingenuity", as the press release informs us.
The remaining three songs are calmer, perfect companions for after-work or late-night hours or... After 3! Mortimer effortlessly takes his place on the mic next to Jaz, and together they deliver a sexy duet filled with vocal tenderness. Slower still, Straying discusses relationship matters (exquisite how imperceptably the riddim prowls into Reggae!), while the sounds of rolling waves and an acoustic guitar herald the very personal Breathe. Its slightly Nyabinghi pattern is hypnotic, grabs your attention, well-invested in Elise's vibrant voice, and transports us to the beach to experience the sunset after The Golden Hour.
This debut is greatness, hands down. Next to the producers already mentioned, J.L.L., iotosh and Ziah made sure the EP hums with a dynamic diversity that seems to become the brand identity of the In.Digg.Nation - the sound of 21st century Jamaica. Jaz Elise is in good hands there, and everything coming our way from her in the future will be timeless!

---
Release details