Review
Album Review: Jahfé - 3rd Eye Manifesto
03/13/2017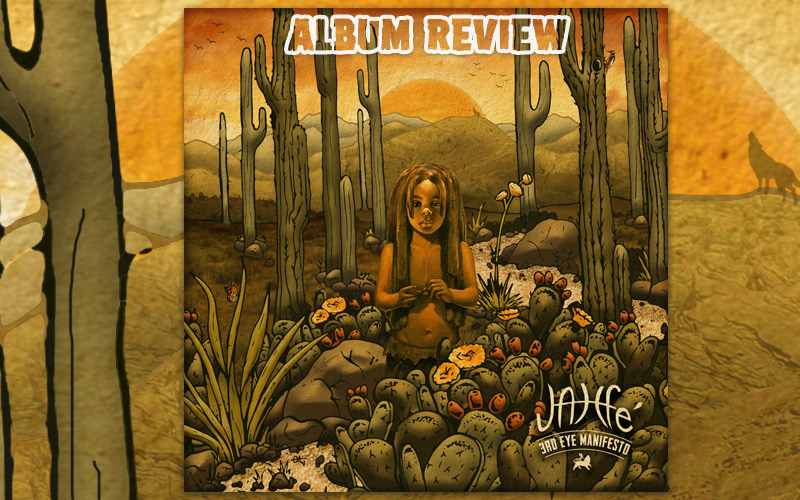 Wisdom, guidance and Jah light – that's what Jahfé promise to deliver on their third studio album 3rd Eye Manifesto. And indeed, they seem to have scooped up the sunshine of their origin Haiti and their current home Miami with both hands, delivering the fourteen tracks of the release in a unique mix of Roots, Rock and Reggae.
The two lead singers take turns in delivering their pieces. Esther Fortune is a powerful vocalist that easily masters the challenging switches between high and low, fast and slow, soft and hard, bringing home equally strong Clear Ya Mind, Sometimes and Secret. Band founder Sasha Sanon, on the other hand, might not hit every note when he sings, but gets across the emotional content, as in the beautiful ballad Revelation.
Respect is due to the fantastic musicians as well: Zachary Morillo or Aston Barrett Jr. on drums, Leonardo Brooks, Addi Lafosse or Sebastian Ramirez on bass, William Mills, Dener Ceide, Franz Scharf or Matthew Jacquette on guitar and Andrew Stoch or Jevaughn Bond on keys are some of the names that vivify the melodious sculptures of songs like Chase or Home To Zion. To the latter, further highlights are hauntingly added by Taylor Vega on sax and Alexander Coombs on trumpet, making it an immediate favourite.
Lyric-wise, Jahfé encourage in Far Away, soothe in Chase and shake up in Prophecy or Mother Earth. In their strive to deliver these conscious messages, they don't leave out the masters of the past: Bottom Of The Crop alludes to Dennis Brown's legendary Promised Land while Angel, a track accompanied by a freshly released video, features Mykal Rose. Stiding nanawoi!
3rd Eye Manifesto might not be an album nominated for the Grammys, but it certainly expresses deft musicianship and a deep conviction of faith in a better tomorrow. Says the band of its mission: "Until the world is a better place to live and war is a thing of the past. Until domestic violence, rape and other social injustices are eliminated. Until skin color, ethnicity and sexuality are no longer factors dividing humanity, Jahfé still have a message to deliver!"
---
Release details
Jahfe - 3rd Eye Manifesto
DIGITAL RELEASE [Jahfe Entertainment LLC]
Release date: 03/10/2017
Tracks
01. For Jah
02. Chase
03. Bottom Of The Crop
04. Prophecy
05. Angel feat. Mykal Rose
06. Revelation
07. Clear Ya Mind
08. Home To Zion
09. Sometimes
10. Ras Child
11. Secrets
12. Mother Earth
13. Far Away
14. Sometimes Dub
Featured artists
Michael Rose