Interview with Jahdan Blakkamoore
03/30/2015 by Valentin Zill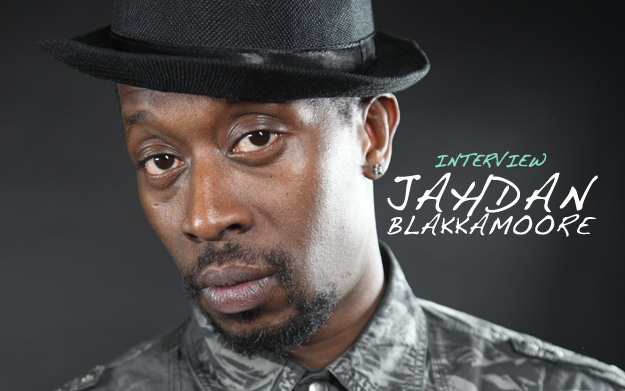 It's been five years since the release of Babylon Nightmare, the Lustre Kings-produced album that put New York's Jahdan Blakkamoore firmly into the spotlight of reggae media. Now he's back with Order Of Distinction. Valentin Zill called ever-busy Jahdan, who had just moved to Houston, TX, to talk about his career, the new album, working with Lustre Kings, Jahdan's collaborations with Dead Prez, Snoop Lion and Matisyahu, and his mission to amalgamate the world's musics. You'll be the first to read about two upcoming combinations of Blakkamoore with US hip hop royalty.

There's some outstanding musicianship on display on Order Of Distinction. Do you have a formal education in music?
I actually never completed it. I went to Five Towns College, it's in Long Island, back in New York there. I went for Audio Engineering. My grandmother gave piano lessons when I was a child. The neighborhood kids would come by my grandmother's house and take lessons, so I overheard and I would always be fooling around with the piano. My grandmother, my mother, and my aunt, all of them played piano. But I played by ear, I never quite grasped the full concept of reading and playing. That was kind of difficult. I feel it more than anything. But I got a little basic theory knowledge. I free up. It just comes to me naturally. So no formal training. But I play like almost–no, I don't play bass and guitar. But I play piano and any kind of percussive instrument. I could play like any kind of beat on the drum machine, I could play R'n'B, jazz, of course reggae, one drop, dancehall, hip hop. I love the drums.

Since you mentioned jazz–you did your first major international tour with Branford Marsalis.
Word man, that was a great opportunity. That was my first international tour, yes, indeed. I met Branford through DJ Premier and some of the fellows up at D&D Studios ten something years ago. He was doing a project called Buckshot LeFonque, and I ended up getting on the album through DJ Premier made a link between my group and Branford. That was my first international tour watching him do his thing right there, man. We were at the Louvre, at some huge location by the glass pyramid in Paris. We played there, and it was a huge show. Those musicians are some serious dudes. Jazz musicians are no joke. So Branford was my first opportunity to really hit the world's stage.

At that time, you were with the Black Hearted Skavengers. How did you proceed from there?
Ya, that was my group. We all featured on the project, a song named Hotter Than Hot and another one named Wonders And Signs, both on that Buckshot LeFonque.

At some point, you joined Noble Society.
Yeah, years later, I met a friend of mine, my producer Diego "Fuego" Campo, who is from Switzerland. He studied in New York, at the Berkeley College of Music. He is the main producer of Noble Society. I met him through some mutual friends years ago and we started to work together. It was live band musicianship. He had the link to all these great musicians, like Peter Stoltzman, a wicked keyboard player. That was our keyboard player. He's another Berkeley alumni. You might have heard of a wicked drummer, too, named Deantoni Parks. He gives lessons and tutorials like all over the world. So I met all these great musicians through Diego Campo, and that was like yeah, I need to get with this crew.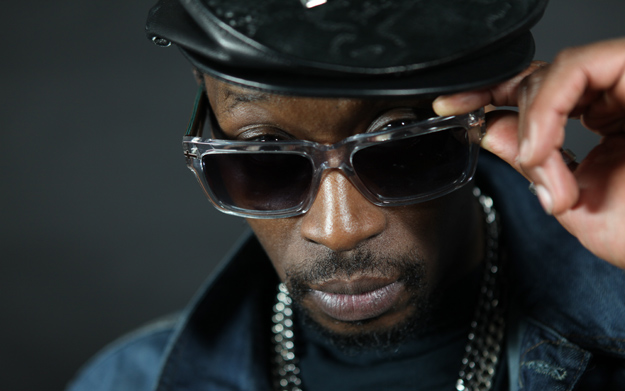 At that time, they didn't have a lead singer. They were singing with this woman, Sylvia Gordon. She went off and started another group after they graduated and what not, and I took over. Myself and Delie, my partner in the group Noble Society, we became the vocalists. It was my link to get back into live musicianship and to work with a live band. We became the front men and then we recorded a bunch of songs and we went on tour! In 2005, 2006 we went to Europe. He was from Europe, so we lined up some gigs out there and we just crashed the place. We went to Switzerland, Germany, we did a lot of shows out there. We did Montreux Jazz Festival.

Which is like the world's longest-running music festival.
Yeah (laughs). That was my first time playing that with Noble. Bunch of huge, huge acts on that festival. We were all running through the whole festival, man we where ecstatic at that point. Because that was our first album, Out Of Control, that we recorded right in the basement. Some of the tracks where live, some of them were like sampled and stuff, and we just prepared it because I knew, yo, we gotta have something ready. Diego had some friends that were involved with the festivals and he was like, yo, we might not be able to get on the big, huge stage, but we'll get into it. We'll be there and we'll play. We hit it, it was great.

Are you still playing with Noble Society?
We have a new project out, called Noble Knights Assemble. It's sort of a mixtape. It's not released yet, it's gonna be like just sealing it up. But we've been recording with our youths as well, locally. Our new artist that we're working with is called D2, it's Delie's project pretty much. It's the younger generation Noble Society. These youths grew up listening to us and watching us work in the studio, and now we're kinda helping to shape their recording skills and stuff. We put together a project with D2, myself, Delie, and a few friends of my breddren Relic Secure, and some features on it. So that's a new project that we're about to release with Noble. But it's just a kind of us dibblin dabblin in some other genres. D2 raps, so it's a lot of more hip hop oriented pop. That's coming out soon.

We constantly work, I talk to the fellows them a lot. We actually plan to get on tour again and promote some of the new songs. We have an album out called PPM, that's on iTunes as well. It was released in 2012. But it's brand new man, like it's fresh. I don't know if people have ever heard of it on a level like that. It's out there, it's called Powerful Painful Music, PPM. A lot of the songs are produced by DJ Rolaz, he's out in London. We've some production from Overground out in Switzerland, and of course Noble Sound Productions. Noble Knights Assemble is gonna be out really soon, too. We're gonna make sure that we get on the road and push it.

You seem to be an outright workaholic.
Yo, they call me a studio rat. Now that I just relocated here, it's a little difficult now, because now I don't have access. When I'm in Brooklyn, man, it's like I got several studios with my friends always ready to work. They're workaholics, too, so it's never a problem for me to get in the studio and chop some dubplates or do recording. But now that I'm here, I gotta find a studio, pay for some studio time. So I slowin' down a likkle, but of course I have like four albums that haven't been released yet. So I could stop for another four years and still have albums coming, coming, coming, you know. I'm definitely a workaholic, man. I love recording, it comes like second nature. It's therapeutic, so I just can't help it. In fact, I need to be on this low for a minute and focus on this new album and push that before I really start doing anything else.

What made you pursue more of a solo career a few years ago?
Just wanna work, man! When everybody is not on the same page, my colleagues may be focused on something else, I just can't stop. I have to be doing something creative. So I end up recording a lot of other things outside of my immediate production team. What happened is that I built up all these songs, so it's like I have to get it out there. I gotta keep working and trying to stay relevant and current. That's my battery, my driving force. It wasn't like a plan, that's just the natural progression.

Order Of Distinction is the second album you did together with Lustre Kings. How did that collaboration come about, and what do you like about working with them?
Oh, it's great, man. Lustre Kings is my link to some of the best live and recording musicians in the world. They mean the world to me. I met Moon again through Diego Campo from Noble Society years ago, almost ten years now. He plays such an active role in many of my favorite artists from Jamaica's career. Back when I met him, he was working with Turbulence, Norrisman, Lutan Fyah. I was first just hearing about these artists from him. Now they're huge, Lutan Fyah is a world-famous, international reggae artist now. But at that time, they were just putting it together in JA. I met them trough Andrew "Moon" Bain! He was my link to that current, to that energy. Lustre Kings would always go to Jamaica and record with these fellows and come back with all this dope product, these albums waiting to be mixed and mastered. I found that to be like a real good link to me. We quickly became friends and started recording together.

We recorded that first album Babylon Nightmare in 2000–what, 2005? And then it actually got completed by 2009. Moon had been working with so many other artists. In the meantime, I put out Buzzrock Warrior, which was a completely different album. I had to wait because Moon was doing so many different projects. But we started on that project like 2005, 2006 when we first hooked up. He had all the links to Jah D, Jah David, the bass player, Tippy I from I Grade. Moon himself is a guitarist, too, so I was like, I need to be in this environment with this influence. Musically inclined individuals that not only produce and can manufacture the music, but they're playing it and recording it themselves as well. This was amazing to me. I'm into live music, I really wanna just bring the band everywhere and just do the live thing. I love the DJ gigs same way still. But me and Moon and them definitely got me into where I needed to be.

You've penned almost half of the songs on Order Of Distinction together with Moon.
Yeah. You know I worked with Snoop on Reincarnated, and we had like twelve songs, thirteen songs left over that we had submitted. We were like on such a momentum, going and recording every time, it was coming in like second nature to us to write two, three songs in a day. We were like, yo man, I had this other project, this more EDM, dubstep projects that's gonna come out soon, too, called Upward Spiral, that we really had intended after Babylon Nightmare to do an album like that. I'm into dubstep, I like my EDM music, I wanna kind of merge that with the Caribbean sound. But then we stopped, I was like, wait a minute though man, check what's happening in JA and in the islands right now and what the people in Europe are really gravitating to is roots and culture. There's a moment happening right now. Let's gather these left-over songs from Snoop, what can fit into this format, and pull a couple of other songs like The World Needs Love, Songbird Riddim, and put together a ten song, thirteen song deal here. It's a no-brainer. Some of them already mastered and was put out.

So that became Order Of Distinction, because we were seeing what was really happening and what was the current in Jamaica. Babylon Nightmare, by all means, could be coming out right now and still catch that wave of consciousness. It was kind of before like Chronixx, Protoje and all these artists, Jesse Royal, Tarrus Riley really hitting them hard with these conscious songs that I had really on Babylon Nightmare, too. So we were like, yo man, hold off on Upward Spiral, let's get this stuff out there, let's get in the mix with what's happening. The current is this, let's not jump too far ahead of it. So we just put this up. Zion I Kings and them were in Jamaica last March or April time, and they went into Tuff Gong, too, just around the time that we were in there with Major Lazer and Snoop. They recorded like twenty-something riddims. I was like, wait a minute, recorded live in Tuff Gong Studio, all live, Zion I Kings, and we could just slap together some of the other records that people already kinda previewed that were out–let's do this! That's how it usually works though for me. I always have something going on, so it's not too hard to hit this out. If it wasn't that, it would have ended up being Upward Spiral, which is probably being released before the end of this year, too, if I had my way. Why not? We're independent.

Even if that means you're cannibalizing your own album sales by putting out too many in a short period?
I thought about that, too. That would be the only reason... But that would have to be proven. I would have to know that that's a fact. It's been a while since 2009, Babylon Nightmare, it's 2015 now, so OK, maybe we'll let them kinda get on to Order Of Distinction, go out on the road–I wanna come to Europe and get on some of the festivals maybe next year. So there'll still be some action on Order Of Distinction in 2015. Maybe we'll hold off on Upward Spiral, but that's the next level. I'm going in the direction of dubstep and electronic sound. That's where I'm at right now creatively.

Order Of Distinction is a wonderful blend of live-recorded instruments and electronic influences, digital stuff.
Yeah, the funky stuff. That's because the energy we were on working with Dre Skull and Major Lazer and them kinda led to that feeling. We just started feeling that vibe. That was the deal for us, put some of that of what's to come still, you know, have that in there. It is a good mixture, a very even blend of what we like and what we actually as the creators wanna head towards. You have The World Needs Love, you have these kind of songs, you have Sweetest Thing, but then you also have a song like Faith. You have Sky's The Limit, Dre Skull, where it's a little different, a dancehall kind of pop. I wanna keep it like that, keep it fresh. Maybe the booking agent is not sold on completely roots reggae, maybe he wants an artist to come there that has a little bit of an EDM, world music flavor. So Jahdan Blakkamoore can still be at that club and still get booked there. Even though I'm a "reggae artist". From now on, every project I do is gonna have to have that versatility and that openness, universal vibes. Some people might gravitate to more roots. Peoples' tastes are so different these days. There's so much to pull from. You don't have to go with what the media says it's the hot thing. I wanna be amongst that vibe as well.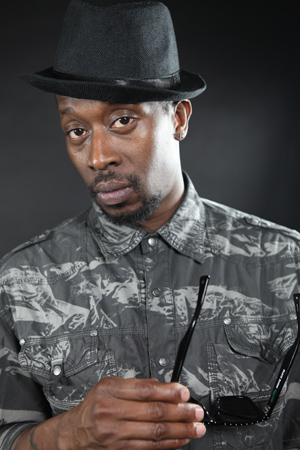 Do you have a personal favorite track on Order Of Distinction?
Right now, my personal favorite is a song called Sweetest Thing. (Sings) She's one of the sweetest things in this world/I feel her like my heart beat/something's so special about this girl/the whole world listens when she speaks/she makes me wanna/sing a melody/sing a melody/sing a melody/with such clarity/sing a melody/sing a melody/sing a melody/fi Angelie. So that's one of my favorites. That's because I just had a daughter, my beautiful wife and I we had a wonderful baby girl named Maya Angelie Henry. The song is really about music, but it's also about her. I give music a feminine gender. And that feminine gender is likened to my little girl. I sing it around the house to her a lot. That's my thing right now. (Sings) DJ me have a special request/only to be blessed by this girl in particular/them say she full a niceness/relieves all your stress/that's why all over the world/she's well popular/she make me waistline a woble, woble/when me feel the treble and the bass line a bubble/whole heap a good vibrations a whe me gettin' at/the whole dancehall rock from me stepping up/she's the sweetest thing in this world/I feel her like my heart beat... We put music as a feminine gender and just give her a nice pretty face and everything (laughs).

But the whole album is my favorite really and truly. Faith is another favorite of mine. (Sings) Jah know my feet is strong/but where I'm from/nuff a dem never live too long/some of me friend dem never live to see twenty-one/the ghetto kill plenty man/from yourself you can't run away/there's so many gone astray/every hood needs a hero/Jah know we're gonna make it one day/can you believe in what you cannot see/is there a way to make your own destiny/true faith believes the incredible/see's the invisible/receives the impossible/you can achieve/the highest heights/if you can see it clear in your own mind/once you have life health and strength you have everything/you can conquer anything. So it's like real motivational, inspirational... It's like a boost. If you're feeling down you listen to that one and it's like, damn, like I lost so many friends, but shit, I'm still here! I gotta do something about this, and it'll pick you up motivate you. And it happens to be the one song that my wifey can play to my daughter when she's like waaaaah, I need some food! That's the only song that can calm her down a little bit. The synthesizer sound in the beginning kinda get her.

Are these lyrics based an actual personal experiences of yours?
Oh yeah, man. In 2013 I lost a good friend. He was a great artist, too. He got killed the day after New Year's Eve. He was found dead in his apartment. Some guys broke in and took his life away. It's all based on real stuff. Just from High School, college days right up to now, I lost so many good homies, people that we grew up around, and they're just gone... I was compelled to just say that, to speak on it and to bring some clarity to the situation. Those are all based on real stories, real livity, real life occurrences.

What about the album title, Order Of Distinction, where does that come from?
That is actually great, I'm glad you asked that! I didn't even realize it. When I grew up listening to a lot of dancehall music and a lot of old-school reggae artists like Charlie Chaplin, Brigadier Jerry, Tonto Irie... Are you a reggae connoisseur?

I am.
So you know those names. This generation probably doesn't even know those guys. But that's how you could tell my age group. So I came up listening to like Charlie Chaplin, the teacher, and Early B, the doctor and them man deh. So for me, all these terms that they would use, I would kinda adapt that to my style, my lingo as a DJ. You know, the young Jahdan Blakkamoore listening to these guys (sounding like a DJ on the mic): With the Honor of Distinction, this happens to be the Governor General, coming through with the... You know, they always had those subtitles. I'm the General, I'm the Ranking Joe, I'm the Principal, I'm Charlie Chaplin, the Principal. So I took this one term, Order of Distinction, and I just always used to say it. It's Moon that gave that title, just based on him hearing me say, he says, yo, I got the idea, we're gonna do this album, it's gonna be called the Order Of Distinction. I'm like, word, word, I like that! It's a title that you can get in Jamaica. It's like the Nobel Prize. It's the Order of Distinction Award.

Dean Fraser was the last man, last two years ago that got this title. The greatest person gets the Order of Distinction title. I just recently found that out, I didn't know that the whole time. I think it's fitting, though. I like it. Just the other day, I found myself thinking, I wonder–because you know that Jamaican people are very protective of reggae music, I'm Guyanese, a lot of people don't know that. I wonder if they're gonna feel a little way that I'm using the title Order of Distinction and give that to myself, as an attribute to myself. But I was like, no, no, no, that's gotta be a good thing. Moon tell me, nuh man, ah good thing that, that's gonna create some controversy, you need controversy. I love the title. For me and Moon and Zion I Kings, Lustre Kings, for us, it's like distinguishing ourselves. Even though we're members and colleagues of the same genre, we wanna bring something a little different to the table. I'm still a man amongst men, and no man is an island, but we have something different to offer.

There are two features on the album that might be especially interesting to our readers, the one with Lutan Fyah and the other with Kabaka Pyramid. Lutan is kind of a given here since you've been working with Lustre Kings...
Right, right, that's the homie, that's the breddren there. He was on my first Noble Society project, on Take Charge, and since then, we've been doing features. I did a little something with his projects, he's a great colleague in the business. I wouldn't have done this without having him on the project. That one is called Cold World. (Sings) We're living in a cold world/yeah life is rough/in time you will find if you've got the stuff/don't worry/when you see a wall/climb over/conquer any obstacle/we rise we won't give up/keep rolling in the cut/and we ain't gonna stop/we're gonna shine/and you can't keep us behind. Lutan kills that, man. Comes in with two real strong verses. (Sings) You've got to/step up to the plate and achieve your goals/stand up for what you believe in/get up and fight/you yourself play a role/work from morning till evening/but when all doors are closed/and you think you can't take it no more/you better find time to give thanks/put your shirt inna your pants. He puts it down, man, Lutan is another great writer. His words, they smack you. This music is meant to keep people inspired as much as possible.


Reggae music is really a music of love and inspiration to the world. To involve these artists... These are my colleagues, but these are great artists that I recognize. To have these breddren, Kabaka... I just was with him in SXSW. Again, he invites me on the stage. For The Children is a song on my album, but The Bebble Rockers tried to learn it up and they got it. They were in the key. We just kinda sang it there right there. It's a great privilege and an honor. That's another of my favorites. That was just an amazing project. He didn't question anything. Moon reached out to his management, we sent them the track, he sent it right back. We weren't in the studio together, but it sounds that way. We're on the same wavelength.

His lyrics in there is mighty and powerful lyrics, too, for the younger generation to listen. (Sings) This one is for the children/get up, stand up and let you voice be heard/chant your word/.../We used to take them to the pyramids to get initiated/now them a get up literated/mental slavery/Babylon facilitate it/music a get them rehabilitated/just look at all the places that they situated/them drugs and guns... Yo, these lyrics is just... That song reminds me of a big tune from Nas that he wrote long time ago, where he's like–it's little children saying it– (sings): I know I can/be what I wanna be/if I work hard at it/I be where I wanna be. That song kinda puts me in that realm. It's really for the young generation which is just coming up. And the way it's delivered, it's easy to just sing along. The world needs to kinda hear this. And I got all my friends with me (laughs).

You've collaborated with so many artist that we could talk for weeks just covering them. There are a couple of big names I'd love to hear more about you working with them. First of all we have Dead Prez.
We did a song called Streetmusicology. M1 featured on a Noble project. I just did a new song with him that's gonna hit, too, man. Now I'm on a track alongside one of my favorite rappers, who is Busta Rhymes. So M did a track with Busta Rhymes, Black Thought, who's a ridiculous lyricist and songwriter, and Bun B, who's from out here, my side, where I'm now resting on the Houston side. That's Houston rap music royalty. So I'm on this song, this record now with Bun, Busta, and Black Thought.

Bun B, Busta Rhymes, Black Thought, and Blakkamoore alongside M1. That is heavens to Megatroit right there when that hits. And you're probably the first person that's really getting that from me. So shh, we're gonna wait until that drops, and the world is gonna see that. So yeah man, we're colleagues, man. Dead Prez is another of my colleagues that I really respect. Black consciousness, African consciousness and awakening, world unity, unity is strength amongst all nations, wake up African people, this kind of message that they have in their music. I love them. That's the homies right there. They're family men, they're health and strength, they're working out physical, doing community things. Like philanthropists. They're really like on the ground, working, but they're rapping there also like a rap group. I love them.

You already mentioned your collaboration with Snoop Dogg.
Yes Sir! You know we're excited about that in the camp. That's another great blessing of 2013, that was like my highest thing of 2013. To be involved with Major Lazer in that Reincarnated project gave me a lot more visibility. To have that opportunity, to work with Snoop on that level–I'm a huge fan, so to be able to work with him on that level and to have Major Lazer bring me in on that project–great blessing, great, great blessing. It taught me a hell of a lot of good things, too, man. To be in the studio with them breddren and see how humble they are, how hard he's willing to push himself in that position–to have Jahdan Blakkamoore, Moon and Major Lazer them showing him certain things and coaching him... I'm sitting in there like, I'm here sitting down, I'm coaching Snoop Dogg? (Laughs) Is this really happening? Pinch myself... Hold on... Let me roll a joint. Fuck that, you're Snoop, roll something up, because I'm still kind of bugging out, you know, the whole time. And he's just right there. And then he's gone. And then he's back. The whole thing of being in the room with an elephant... There's an elephant in the room, and you know it, and it's huge (laughs).

That was a great opportunity, man. The only thing left now is for them to hear Upward Spiral and for them to hear Snoop featuring with Jahdan, which is a little secret I've got, but it's not a secret, cause you heard it now. To the rest of the world besides you and the people who know, that's the next thing. Now you're gonna see Snoop Dogg featuring with Blakkamoore. A lot of good things came out of that project. Aside from just being in Tuff Gong–for the first time for me, I went to Tuff Gong to record some of the works on that album, and we went to Geejam Studio up in Port Antonio, which is a very beautiful place, and to just be in that whole environment with such world-renowned artists, super-duper talented dudes–a great inspiration.

Then you have one song with your fellow Brooklynite Matisyahu.
That was one his first project, a song called Struggla. We met through some mutual friends. He was actually working with some of my homies, a drummer by the name of Adam Deitch was doing some production on Matises' first album. We met at one of the spots in Brooklyn there, and he came through a dude and did some live improv on the mic and we were like tearing the place down together. I didn't know that he can rap. I heard him spitting like some stupid, crazy bars. I was like, wait a minute, dude...

Next thing you know he's recording a song and he's like yo, I wanna work with that song you got. Let's do that, forget what I'm doing. Struggla became that song and ended up on his album. I just ran into him recently, too, out in Miami, and we connected again. He's working on a new project. I would be inspired and excited to work with him on that new project, too, cause he's like really pushing himself forward. He has the most amazing bars, like rap bars. He can sing and he does all these things, but he's got stupid rap bars. Wow. We could do so much in the studio. In a creative setting, I know we'd be like, let's do this, let's do that, let's do this. We'd gonna do some ridiculously amazing music.

Didn't you write Wyclef Jean's Reach For The Stars?
Yeah! It wasn't intentional. You know how things happen in a creative setting. I was actually supposed to be on the next Major Lazer project, Diplo wanted that for the project. But then he was like, you know what, I think I'm gonna change my mind completely. Those types of dudes are like... They're out there. A lot of people, like Dave, told me from the beginning. One of my homies, DJ Gravy, is name is Dave, he introduced me to Diplo. From day one he was like, yo, I'm telling you, this dude is out there, he's gonna become huge. At that time I didn't even know who Diplo was. But we've had a cool relationship building all up until this time, he brings me in on a project, next thing you know we end up working. He's like, now we're gonna do this Snoop thing. I know you're supposed to be on this next, but now Wyclef is gonna be singing that.

I'm like, oh, really? You sure Clef is gonna be into this? Clef is into it! (Sings) Reach for the stars/now at first you got to have the vision/rise to the highest/if you can see it you can be it/I know you can get there/one day, one day. Clef is all in it! You know he's a monster. To have him be like, yeah, let's do this, I'm like, wow! Work with Jahdan, have Jahdan write this for you, that's some credits I can work with right there! I wrote a song for Wyclef Jean, a super crazy hit maker who's made hits for Beyoncé. Alright, I see what's going on. I gotta keep trodin. I gotta stay on my lane, stay low, keep firing. It's history now, but prior to it happening, you're in a different mind state, you gotta just roll with the punches. That's what we're doing man, rolling with the punches. And great things are happening, I'm blessed, super duper blessed, so I wanna send those blessings and that energy out to the public, out to the people. You digg?

You strike me as the kind of Afropolitan intellectual who's read Marcus Garvey, Cheikh Anta Diop, Dr. Walter Rodney and these authors.
My father, man! He's big on those people. My father put me on to these books. He's just always digging. He used to sell books back home in Guyana. My father was what they call a call-porter, walk around with bags of books, selling books. He's big on that. So we always kicking it back and forth about these things, philosophy, history, agriculture, we're talking about all types of shit. You gotta read that, tell me what you think. So I'm digging in, man! That's where I get my inspiration from. Social occurrences, politics, government things, conspiracy theories, history definitely, African culture, European culture, we always in that. We got a lot where we share back and forth. That's where it's all coming from. I gotta get it out of me. As a writer, I'm a writer, so like I read a lot of these different things. And of course I'm inspired by it, but that's the current, that's where all the stuff is coming from. That's the inspiration I need. We're searching for answers (laughs). Like you.

Isn't Walter Rodney a fellow Guyanese?
Yes, you been doing your homework, bro! He was one of the dudes that was going to all of the CARICOM islands, building with historians and authors and journalists in these different islands and putting it all together. And there was a lot of that going on back in the 60s and 70s and stuff. When you think of reggae and Rasta and Maroon culture, you think of just Jamaica and Trinidad, mainly Jamaica. But there's Grenada, there's St. Lucia, there's St. Croix, there's Belize, there's Guyana. We're on South America continent. You have a lot of Latin, you have Bolivia, you have Brazil, but Guyana is right up the top there. By all means, if that piece of South America would have got chipped off, we'd have been like Central America, we'd probably been like a little island right there, too! So the culture is the same.

When listening to your music, I get the impression that it's kind of your mission to incorporate as many diverse influences as you possibly can. Where does your motivation to do that stem from, and where do you want take it to?
Well, again, it comes from digging history, researching, studying, and realizing that within music, within the artistic expression of music and musicians within that world, you have different pieces to one puzzle that got trapped in these different cultures. Cumbia, Afro beat, bachata, calypso, soca, dancehall, reggae, jazz, hard rock, heavy metal... These are all different sections, but then you have so much of the same content that comes from one source locked into these different musical expressions, these different cultural expressions, that I've been learning over the years reconnect and they come back to a source.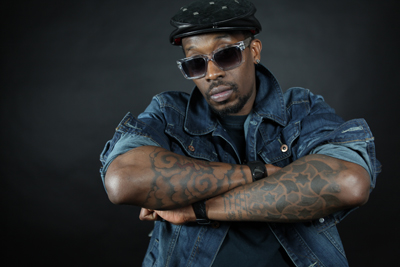 I'm still a reggae artist, cause that's my school room, but I realize the amalgamation, I realize the connection to all these different cultural expressions and how they reconnect. I wanna pull that all into one, bring it back into one as much as I can. Because when I listen dubstep, I know its mother is reggae music. Hip hop, its mother is reggae music. R'n'B, its mother is soul music. Rock'n'Roll, its mother is soul music. It all is really one. It all comes back to one. I'm just simply like, yo, I'm not gonna limit myself.

The one thread though–there's one thread that ties everything, and that's the message of love and awakening and reassurance and inspiration. That is the thread that will tie all of it together. So you'll listen to different songs, but then you'll be like, wait a minute, but there's still a consistent message here that I'm digging from this artist. He sounds completely different on this song and on this song, but he's still saying the same thing, he's still pretty much saying the same message. That's the glue. That's why I feel so blessed I have these great musicians around me. I just play that particular part. But then we need the engineer, we need the proper mixing and mastering, the sounds have to coincide right, it has to be a nice sonic blend still. It's a seamless flow if you can follow it, the way we try to put the songs in an order that allows them to flow. OK, you're taking me off in a different direction, but I kinda like it. I can get into that. So that's all of it.

And I tell you something, too. A breddren of mine, DJ Geko Jones from Dutty Artz does like him. DJ Relic Secure from Cali, DJ Child from Cali again, Project Groundation, these DJs are dudes that–they just don't DJ, they actually teach you about music. They teach you about the genres and how they mix that in and they don't just play reggae music all the time. They kinda educate you on these things. Geko is really into the Tormenta tropical, New York tropical, quebracho, like they have a night, a big night where they just get all the Latin-American, the Caribbean people in one place and they blast off and go to space musically. He taught me that, how all of these genres come back to source. I'm like, woohoohoow. It's like rice and peas in Jamaica with cook up rice in Guyana. It all just comes back to one, breddren. I'm that guy that brings it all together and puts it all in a little thing for you. Like smörgåsbord. That's Jahdan.

I mean, a lot of the breddren them that I listen to, they're kind of doing that, too, but not in one project, not on one album. I do it all on one project, show you how it seamlessly can fit together in the context. That's like something I pride myself there now. For an artist that might not have the commercial success or appeal or whatever... Me and Kabaka was reasoning about this the other night. We're creating music for guys like us, too. Not just the listeners who... Maybe they're connoisseurs of the music, but they're not musicians. We do music for those people and the musician people that's listening, too, the trained ear that's like, hm, you got a little dubstep mixed into that one drop there. That's the whole thing, my brother. That's what I'm hoping, people like you who are really listening, that they pick up. That's why we're saying Order Of Distinction (laughs).