Jah9 @ Festiville Magazine 2016
06/16/2016 by Angus Taylor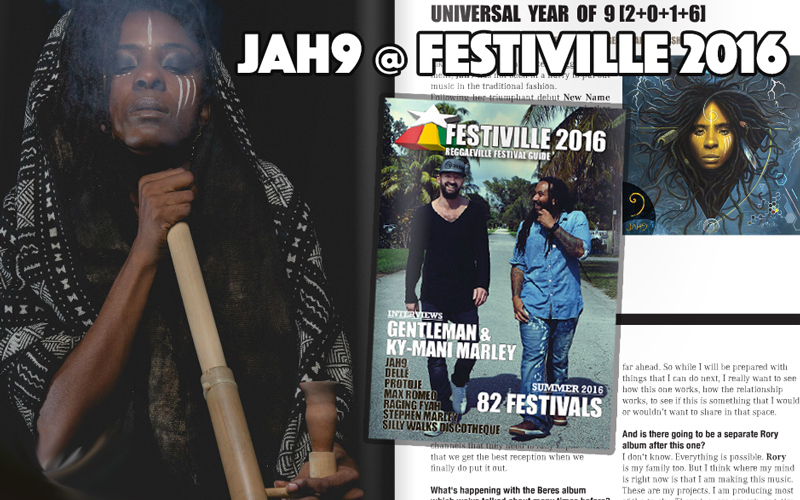 UNIVERSAL YEAR OF 9[2+0+1+6]

Like many of Jamaica's recent reggae movement, Jah9 has not been in a hurry to put out music in the traditional fashion.

Following her triumphant debut New Name in 2013, there was speculation as to whether she would release her shelved project with Beres Hammond or a second record with Rory Stone Love. At one point Jah9 became frustrated by the anticipation, stating she was too busy with her life, her yoga, and community works to think about an album.

Now, three years later, one is finally on the horizon – without Beres or Rory's involvement. It is called '9' and comprises nine songs, five of which are produced by Jah9 herself. The remaining four are collaborations with Jamaicans Franklyn Ben Up Irving and Kevin Campbell, St Croix's Laurent Tippy Alfred, and Belgium's Puraman Bregt.

Jah9 sent Angus Taylor an exclusive preview of the nine tracks so they could discuss the circumstances that inspired them.