Rototom Sunsplash 2018 - Running Order & Live Stream
08/14/2018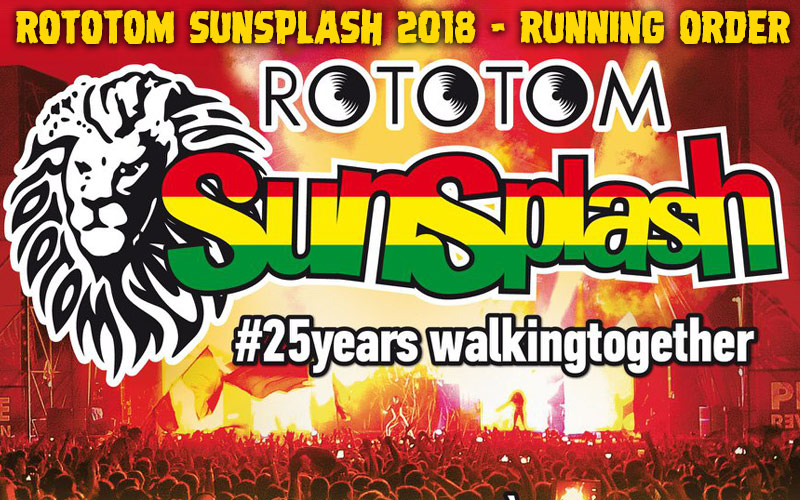 The international reggae festival Rototom Sunsplash of Benicàssim (Spain) opens its doors this week. From the 16th to the 22nd of August, the cultural spiral that the event unfolds will run 17 uninterrupted hours a day.

From its humble beginnings in a small place in Northern Italy, the Rototom Sunsplash has grown to become the main summer destination in Europe for reggae lovers. As the international festival reaches its 25th anniversary, this commemorative edition entitled 25 Years Walking Together!

For all who are not able attend the event, Rototom offers Free Live Streams.

Check the Running Order below: