Review
Album Review: Jah Light - Almighty Zion Keepers
04/10/2021
by Gardy Stein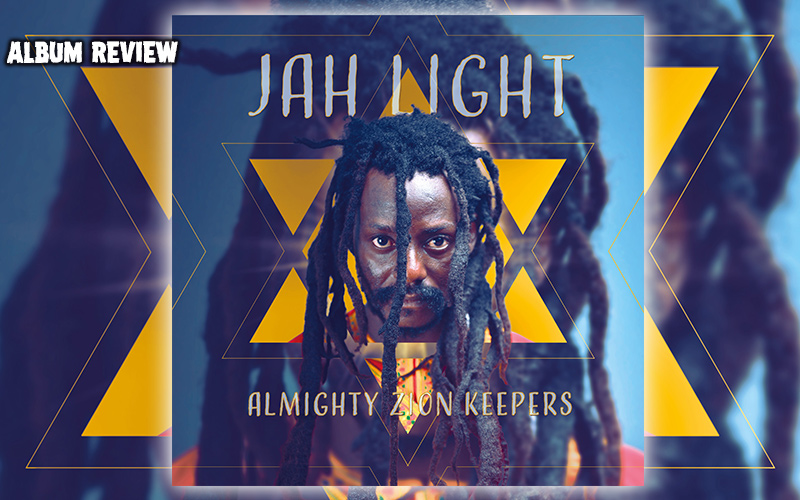 Cocody, Abidjan, Côte d'Ivoire - terms that evoke the special flavour of African Reggae, made popular on a global scale by the likes of Alpha Blondy and Tiken Jah Fakoly. A new name now enqueues with these, a promising artist who honed his skills locally and is now ready to step ionto the international stage: Basile Valentin Okon aka Jah Light.
The artist was born and raised in Abidjan's creative hotspot Cocody, and with a musical socialisation that highlighted Reggae and Rastafari, it is no surprise he himself took to these vibrations rapidly. Quitting his studies at 20 years of age to focus on music full-time, he started singing in the band Reggae Jam before founding his own, called Zion Keepers.
Fast forward to two decades later, this name becomes the title of his debut album Almighty Zion Keepers, recorded in the lockdown-year 2020 and released under his own label, AZK Productions. Nine original songs, one cover version and three dubs await your eager ears, and the different flavours and languages included (the artist sings in English , French and Dioula) are indeed an entertaining and well-produced mix.
Let's start our review with the gems of the release. A high-spirited, catchy tune that ranks among my personal favourites is Cette Chanson. The Ska-infused theme puts an instant smile on your face, telling you that "this song will make you change, this music will revolutionize you" and would have made a fine opener. In a similar uplifting manner, Ni Dji Bôna is woven around traditional Ivoirian melodies and instruments. Fellow singer Soeur Barry adds her amazing vocals to those of Jah Light, making the track another stand-out-tune with clearly discernable African provenance.
The biggest surprise on the album is Who Can Save?, a beautiful Roots track co-produced by Georges Kouakou. It was the last title added to the album, due to an alignment of the stars that allowed for a legendary collaboration. Passing through Abidjan in December 2020 for a few shows, foundation father Don Carlos met with Jah Light, and the mutual understanding between the two artists led to a studio session recording the track written by Jah Light. The accompanying video captures these moments, along with a touching presentation of everyday life in Gonzagueville, Abidjan.
Another fine Roots tune is Politique Vampire, describing the corrupt machinations of politicians in their strive for power. Be warned though before watching the video - the singer and other actors turn into very realistic Zombies!
Babylon Burn showcases once more the instrumental skills of the Ivoirian musicians who are part and parcel of this album, embedded in a lyrical context of chanting down "the Babylon shitstem". Similar revolutionary content is encountered in Touche Pas Mes Dreadlocks, a melodious example of African Reggae telling the Sheriff to "not touch, not cut my Dreadlocks". Chapeau to the guitarist in this piece!
Jah Light's spirituality finds expression in the gospel-like Jah Voit ("Jah sees") as well as in the Nyabinghi-inspired Let Jah Be Praised. Directed to celestial powers is also the Reggae-cover Knockin' On Heaven's Door, which is a stable performance vocally, but rendered a bit kitschy by an overdose of synthies. And while Corona Can't Stop Reggae is a well-meant attempt to introduce the singers Général Dimitri and Ras Kalif to a wider public, it repeats too often the word that nobody wants to hear anymore, not even in song, and shouldn't have been placed as opener of an otherwise excellent album.
For those who enjoy good Dub versions, Politique Vampire Dub, Touche Pas Mes Dreadlocks Dub and Babylon Burn Dub are closing the release in style, rounding off an extensive and intense trip through the contemporary Reggae music of Côte d'Ivoire. Almighty Zion Keepers is strongly recommended!!!
---
Release details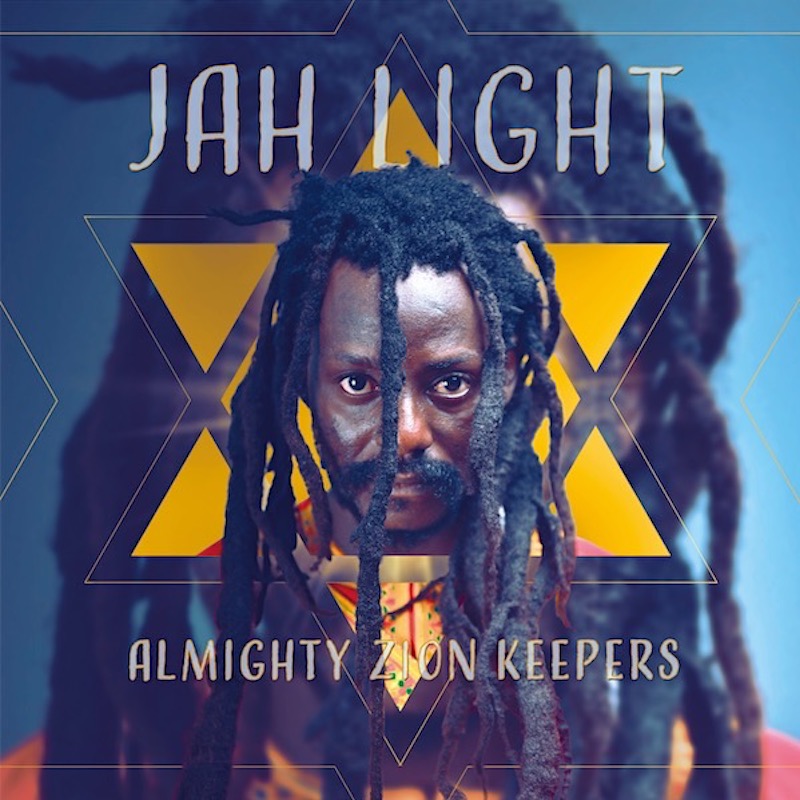 Jah Light - Almighty Zion Keepers
DIGITAL RELEASE [AZK Productions]
Release date: 04/09/2021
Tracks
01. Corona Can't Stop Reggae feat. Général Dimitri & Ras Kalif
02. Cette Chanson
03. Knockin' On Heaven's Door
04. Politique Vampire
05. Ni Dji Bôna
06. Touche Pas Mes Dreadlocks
07. Who Can Save feat. Don Carlos
08. Babylon Burn
09. Jah Voit
10. Let Jah Be Praised
11. Politique Vampire Dub
12. Touche Pas Mes Dreadlocks Dub
13. Babylon Burn Dub

Featured artists
Don Carlos