Review
Album Review: Jah Cure - The Cure
07/11/2015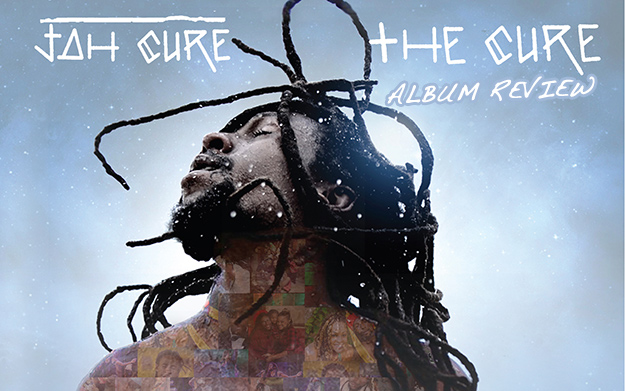 Jah Cure releases this highly-anticipated album produced by him and his team, he spent $70,000 US dollars to record and present it for release with VP Records. A prolific artist, the album tracks were carefully sequenced after being chosen from 35 different songs. The vibe that he has achieved here is devoid of hype, with no collaborations or diversions, it's an undiluted dose of the Cure.

He opens the mostly roots reggae album with a cinematic multi-tracked ballad No Friend of Mine which sets the tone figuratively for spiritual warfare over a binghi drum beat as his versatile vocals and an echo from a female vocalist sing, "It's not a battle against my own people but war against spiritual evil." The song "Corruption follows and sets the tone for an album that is recorded like those of yesteryear, with a one drop analogue sensibility as horns, delay, dub effects, tracks brought in and out of the mix dubwise - showcasing the influence of some of Jamaica's great producers like Fatis Burrell, Niney the Observer, Lee Perry, Bobby Digital and Sly & Robbie.

For Life We Live Jah Cure shows why his songs are so well-loved worldwide, a delightful chorus and fun storyline that invites us into his sound system session replete with positive vibes. For I Surrender the artist gets personal, pointing out that "they are working overtime, they don't want to see me touch the sky", with this will to accept his fate and work harder to pursue his dreams.

The album sequence flows sweetly to a set of romantic tunes Jah Cure has become renowned for: Set Me Free, a beautiful true love R&B influenced tale dedicated to his bride leans towards pop sung over a one drop riddim. For Made In California Cure takes a plunge into the waters of West Coast reggae, creating a weed song that melds guitar riffs with California girl metaphoric shout outs. Then to Show Love another crucial love song that segues to the John Legend cover tune All of Me released previously as a single. Then there's Still Remains which showcases this artist's powerhouse vocal range, the lovers set winds down with songs like Other Half Of Me and That Girl, released as a very successful single. Rasta moves in to provide more positive vibes, bringing us back to the themes explored at the beginning of the set. Stay With Me is a great tune to close out the set, a plea to stay in the positive, a great song for the times worldwide.


---
Release details
Jah Cure - The Cure
DIGITAL RELEASE / CD / VINYL [VP Records]
Release date: 07/10/2015
Tracks
01. No Friend Of Mine
02. Corruption
03. Life We Live
04. I Surrender
05. Set Me Free
06. Made In California
07. Show Love
08. All Of Me
09. Still Remains
10. Other Half Of Me
11. That Girl
12. Rasta
13. Stay With Me