Jah Cure Responds To Fight in Bahamas
11/16/2016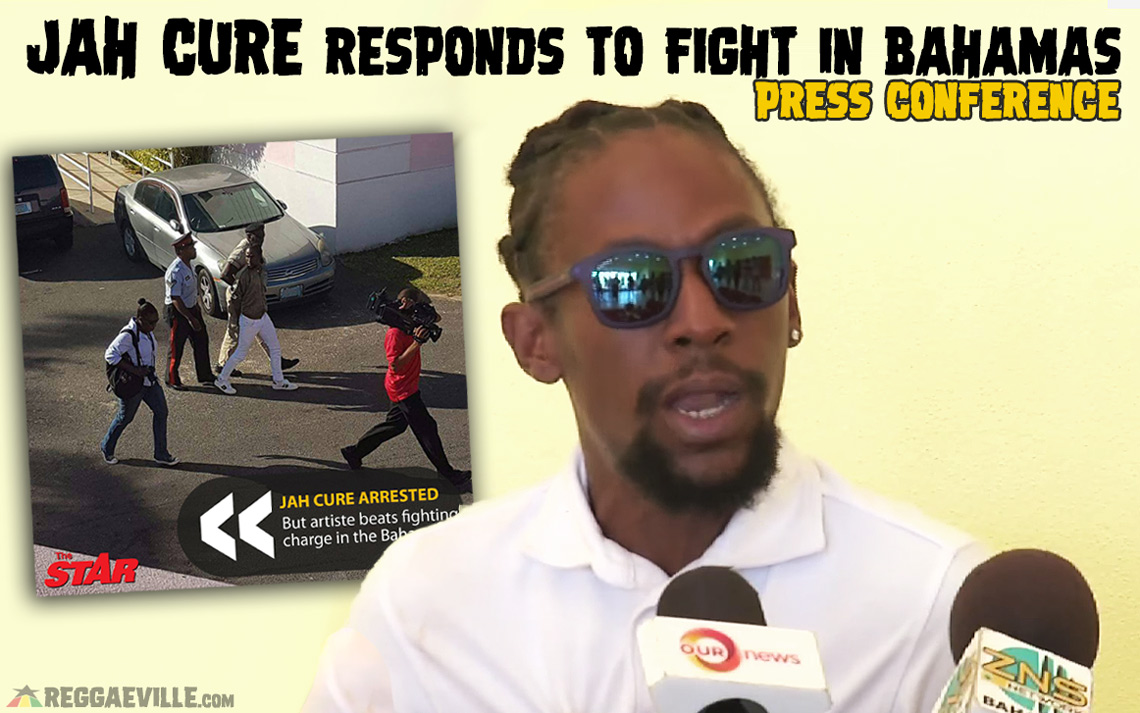 Siccaturie Alcock known as Jah Cure is a big news and social media topic this week because of an altercation, which happened in a hotel saturday night (November 13th) in Bahamas. A video of the fight went viral on sunday.

On monday Jah Cure published a video message to bring some light into the issue [WATCH IT HERE]. A press conference was held the same day. Watch it below in the ZNS TV report.

On tuesday Cure was arrested by Bahamian police and charged for fighting. The charge was dropped the same day. He left the island on wednesday to join Damian Marley's Welcome To Jamrock Reggae Cruise.