Riddim Magazine #59 with Reader's Poll 2011
12/30/2011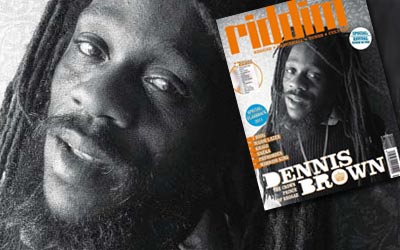 The new Riddim magazine is available since december 15th at all press shops in Germany, Austria and Switzerland.
Dennis Brown is featured with a cover story by Vivien Goldman and Roger Steffens. Plus articles & interviews with Khago, J Boog, Major Lazor, Phenomden, Warrior King, Nneka and many more..
And like each december Riddim magazine ask it's readers to join the poll for 2011: CLICK HERE TO JOIN THE RIDDIM READER'S POLL 2011
If you enjoyed what Reggaeville.com provided this year, please put REGGAEVILLE.com in the category "Best Website 2011"!