Interview with Inna De Yard - Kiddus I, Winston McAnuff, Kush & Var
03/10/2017 by Angus Taylor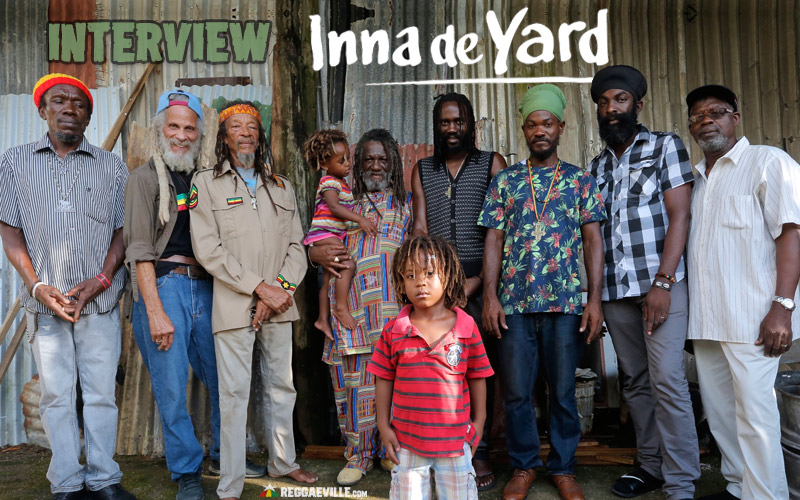 The Inna De Yard project started as a loose gathering of veteran and younger Jamaican musicians playing predominantly acoustic reggae music. Between 2004 and 2010 the collective, that revolved around Cedric Myton, Kiddus I and guitarist Earl Chinna Smith - whose St. Andrew Park yard gave the venture its name - released a series of ensemble and individual artist albums via French label Makasound.
The project was put on hold when Makasound went out of business in 2011. But on 9th March 2017 Inna De Yard returned with a new album, The Soul of Jamaica, issued by Makasound's offspring imprint, Chapter Two, and Wagram. Earl Chinna Smith declined to be involved so the core of Kiddus and Cedric is augmented by long-time Makasound/Chapter Two associate Winston McAnuff (whose son Matthew graced the original series before his tragic murder in 2012).
Swelling the ranks are Ken Boothe, Lloyd Parks, Steve Newland, seasoned guitarist Bo Pee, and Var from Pentateuch. Previous members Derajah and Viceroys return, while Winston's son Kush, of Uprising Roots band, takes a bigger role (his song Black To I Roots soundtracked February's video teaser for the release).
The new long-player was recorded live at the idyllic hilltop former home of Kiddus' friend, a relative of Jamaican producer Chris "Music Mountain" Stanley. It features acoustic binghi-drummed recuts of its singers' greatest songs, and its higher production values and 'Buena Vista social club' backstory have attracted international mainstream media attention.
Angus Taylor passed through the house in Stony Hill and spoke to Kiddus, Winston, Var and Kush as they prepared for their upcoming European tour (Cedric and Ken were performing in Brazil and Toronto). There he heard that it was Winston who sowed the original seeds of Inna De Yard; that a follow up to The Soul of Jamaica is in gestation; and that the house was one of the last places trombonist Nambo Robinson visited before he died.
Why and how did you decide to do another Inna De Yard album?
KIDDUS: I saw the guys who originally started the programme, after their moment of difficulty, in the last five years had got themselves associated with a new recording company in France called Wagram - which is a major company. Winston landed a deal with the same company, so somewhere along the line was the idea to start the Chapter 2 to give birth again to this concept of musicians going au naturel from the yard, to express themselves. More natural and simplified.
They contacted me some time ago and said that they were going to be doing it and was I interested? Then last year they called and said they were coming down at the end of June to start the programme. So we recorded the first LP last year in June and July which is supposed to be released in the coming months. And it's a rebirth, reawakening as I would say, blowing some smoke, blowing some wind on the fire sticks which were never cold but were down there. So the fire is raging and we'll see where that takes us from here.


Kush and Var, how did you get involved?
VAR: I got involved through a friend of mine, namely Kush. Kush said "We are having some recording for Inna De Yard and you should come through". So I just came through and when I hear music I start to sing. I sang and they were like "Yo, I like that". (Laughs) It just kind of moved from there into me recording and everybody just loved the vibe and it was a great experience for me to do, so I give thanks.

KUSH: I was there from the Genesis when it just started. My father Winston did an acoustic album before and he brought it to Nicolas from Makasound. Then Nicolas came to Jamaica, saw Chinna with the vibes and thought that they would love to do the same thing. The whole Inna De Yard Vibration. But how I really got the connection was when I went to Chinna's yard. Chinna's is yard is like a yard where musicians come and hang out. I was there just chilling out in holding a vibration and then Nicolas and Romain came with the idea. I am a master drummer. I can play the trap set and the Funde drum so it was easy for me to be in the space at the time.
You said that the new LP is just the first LP. So are you recording more albums in this series?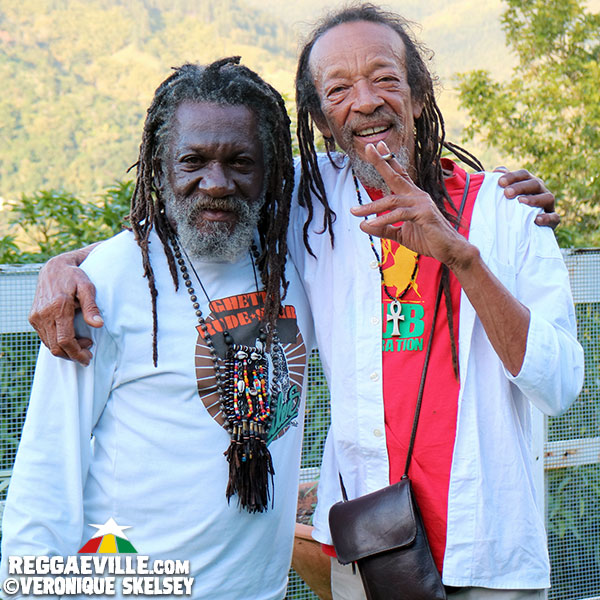 KIDDUS: They came back out here three weeks to a month ago and we did one additional.
WINSTON: We did some more.
KIDDUS: 22 tracks were recorded with Ken Boothe, mainly for an LP. But all of us who worked on the previous one that is being released, also did tracks for the new LP to be released, I would imagine early next year. While they were here they were sussing out how to do a documentary movie on the whole idea. So they had a number of journalists and about five different movie directors to see if they would have been interested to work with the idea. I must say the vibes were good so they've just gone out now to see if they could get some money.
Was this when the Guardian newspaper came to the house and recorded some video footage?
WINSTON: Yeah, yeah.
It's rare that a reggae album receives that kind of mainstream media coverage.
KIDDUS: Apparently there is a vibe with what Inna De Yard movement is. If it could stimulate the idea to draw these various media people out to see what was happening. I don't know what was done, I don't know what they saw but it's all good. It all goes well for the coming project. So we're just sitting back and getting ready to go on out there. And get it done.
Why is Chinna not involved this time?
VAR: I'm not sure about what happened and why he is not a part of it now. Uncle Chinna played on my first album and he is a mentor to I when it comes to music. I would love to have him there but that's how it goes.
KUSH: Chinna is a great musician. He does a lot of studio sessions, he plays with a lot of artists too. I don't know within my personal vibration why he is not on the tour. But I know for sure that Nicolas and Romain asked him with all respect and he said he is doing other stuff and he can't do that right now. But it's not only him who are Inna De Yard. All of I and I is Inna De Yard. Because everyone has a yard and the whole vibration is a good vibration the same way. We have uncle Bo Pee. He and Chinna were schoolmates, they are in the same category. Uncle Bo Pee plays 80% the same way, on a lot of hits same way. We will miss uncle Chinna but it's going to be electrifying the same way because uncle Bo Pee is there with the vibration.
KIDDUS: Well, when I said earlier that they called me and asked me and I said yes, Romain and Nicolas asked me for Chinna's number. I gave them his number and they got in touch with him and somehow or another he rejected the idea, maybe he wasn't interested at that moment to go out there and whatever. Hence he was not into this last year. But we don't know. He has been a part of it, we can't leave that out so he was a part of it of the initial stage of the roots. It's just his decision to not continue it.
So he might come back to do another one?
KIDDUS: Any number can play. We don't know what the future brings in this and I imagine that the door would be open if he is willing - who knows? We'll take it from there. But at the moment we've done two very good projects. Better produced, better engineered, you will hear the sound quality is much better than our original ones. Which you would expect - if anything is going, then as time passes it should get better.
Why the title The Soul of Jamaica?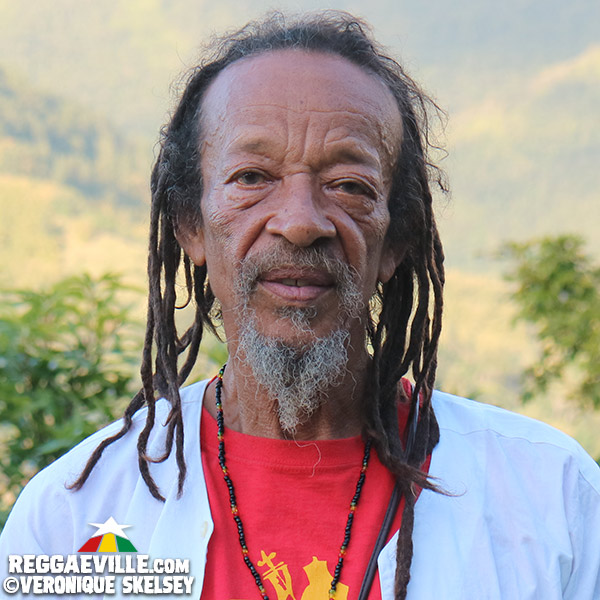 KIDDUS: Well, the The Soul of Jamaica is expressed in the higher binghi. Because that is where the The Soul of Jamaica is. The heart of the Rastaman, who contributes so much to the world and to the spiritual identity of what I and I chant as music. Plus, having some of the early progenitors… When you have a man like a Ken Boothe who is coming from the early 60s, when you have a Lloyd Parks; that is the The Soul of Jamaica right there.
Can you tell me a bit about this house where the project was recorded?
KIDDUS: Early last year I went through some whatnot and gave up my place and I have been staying here now about nine months. So when Romain called and said they wanted to do this gig I observed that this would have been an ideal spot for such. The quiet and peaceful ambience, with nature all around, makes it ideal for what we're doing.
VAR: It's a whole new concept and for me it's one of the most refreshing recording sessions I've had. It is refreshing because it's outdoors. It is on the veranda. It is very natural and organic. Live, natural, acoustic guitar and drumming. The whole recording process on the veranda is something I would do again and again.
KIDDUS: And the house is as you can see inside, a musical place.
WINSTON: Full of old vinyls.
KIDDUS: (points to trombone) Look on the shelves. Isn't this music? This is music! My brethren Nambo came here the night before he died. He died maybe about six hours afterwards. He was supposed to come in the morning at about 8:30, himself and Dean Fraser to lay over the horn tracks. He came inside, hugged us up to wish us well, a warm strong healthy looking man, and then passed on. And as you know, Nambo was THE trombone. Maybe one of the last great trombone players.
Despite the much glossier production the album was recorded in just four days.
KIDDUS: It was just time. Everybody had their things together. Everybody had rehearsed and it was just live and direct and bam bam bam. Easily done.
VAR: It's not like you're in a studio where you can go back and fix or anything. You have to sing the song straight through. That is the beauty of it because it is a live performance. It is not edited. You just get up there and sing. From your heart straight through!
Kiddus, you and Cedric are part of the original line-up - how did Ken Boothe get involved?
KIDDUS: Winston – you contacted Ken?
WINSTON: Yes!
KIDDUS: I think they wanted some additional artists because it was never totally confined to just us. The idea was that the Jamaican artists which they were interested in at any time down the line would have recorded. If they had continued, before the crash of the company, I am quite sure a lot more artists would have been recorded in the same genre and style. So coming forward now, we have Ken and Lloyd Parks and Steve Newland and Var from Pentateuch - these new additions – as well as the mentor Winston McAnuff came into the programme. Derajah who was here from the beginning is also recording with us, like Cedric.
How did you choose those specific new people?
KIDDUS: There will more. We had more in mind. But time and maybe funding did not afford our bringing in a Bob Andy, a Marcia Griffiths…
WINSTON: Judy Mowatt, Derrick Harriott - there's a lot more to be done.
Var, how did it feel to interact with these veteran musicians? Many of them are self-taught where as you have learned the craft of music at Edna Manley.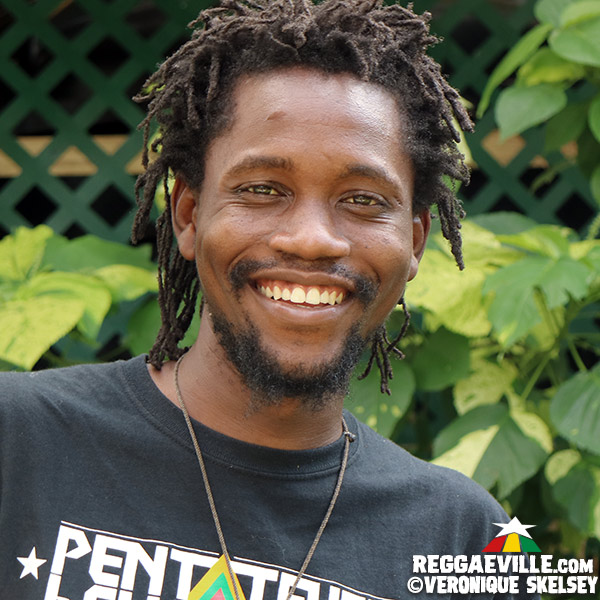 VAR: It was like the first day in university! (Laughs) There was a lot of learning and a lot of observation. When I look and see uncle Winston and uncle Kiddus still sharp after all these years I say "No man, as a young youth you need to sharpen now!" (Laughs) These guys have been doing it for years and it almost feels like they are just hitting their prime. So it was a learning experience for me. Even during the recording process too there was a lot of wisdom. We'd just have a conversation and they just drop a little word and it resonates for a while.
KUSH: You know when you first start to deal with wine? And then the wine gets cured and it gets so expensive? This project now is cured so it is going to come out more refined, more relaxing, more energy and more vibration. This vibration is happening with Ken Boothe and Winston McAnuff and we have upcoming new artists. I toured with Inna De Yard but this is the first time I will be singing for my showcase. Even though I was singing long time because I have my band Uprising Roots that I still tour with - but I keep that humbly. I did the song Black To I Roots, which is the title track from my new album which I am going to release with Uprising Roots. They used it as the teaser so I am really grateful for that vibration.
So now the first album is ready to release is there going to be a new tour?
KIDDUS: There is a tour starting in April. We're going over to France
WINSTON: About 17 shows - but we're starting at a new venue the Philharmonie in Paris. A major venue.
KIDDUS: Like the French equivalent to the Royal Albert Hall. Or the Barbican.
You performed at the Barbican on the original Inna De Yard in 2010 on your first European tour. Are you going to perform in London this time?
WINSTON: They're talking about something in Islington. And we have the WOMAD thing.
KIDDUS: But not fully confirmed.
Var, are you going on the tour?
VAR: I'm not sure yet! (Laughs) But Jah willing we will see what happens with that.
Kiddus, both you and Winston have a connection with France in terms of the resurgence of your careers.
KIDDUS: For a lot of reggae artists, when reggae music kind of went down in England after carrying the flag so high, Japan started lifting it up, Germany started lifting it up, France lifted it up! So there was more work over there than in England. So we sort of skipped the border! (Laughs)
Has the golden age for Jamaican reggae in France come to an end? Has the younger generation, for whom reggae is a part of the scenery, become more interested in their own productions? More dub, fewer lyrics, less connection to the root?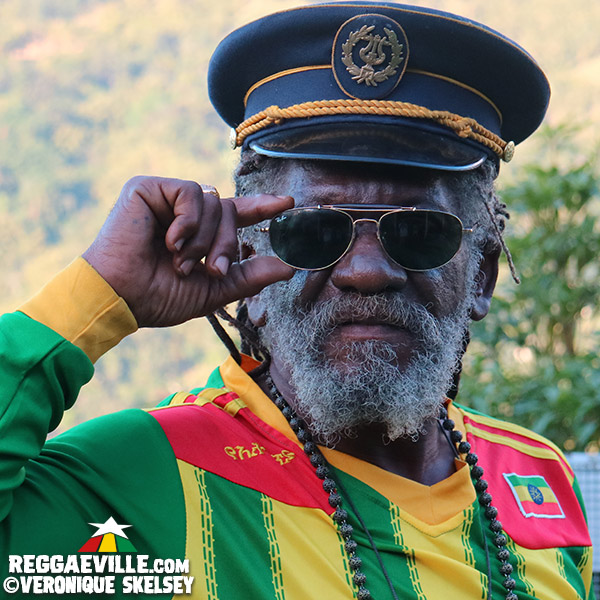 WINSTON: Uh huh.
KIDDUS: I would say yes. Because Jamaican musicians in the 50s started taking soul and blues and jazz plus the mento and various genres to compile their own composition - because music is a thing that lives and no one has control. So the music expressed now by these youth, they were birthed on reggae. It is a thing where 40 years ago their parents got turned on to the music, couldn't play it too tough but these youth from in the belly, a lot of them have been hearing reggae. Then they go to school and they learn how to play it, better trained in many cases than our own musicians. Give thanks that our [Edna Manley] School of Music is now doing wonderful work over the last 12 years through Ibo Cooper.

The ball will spin and everywhere we go there is a reggae band. It's not like before. The youths who birth with it and come up with it assimilated it and are going to give you a variety of reggae according to the Japanese style, the Chinaman style, the African style, the European man style. While I and I are still expressing variations to it. So expect for it to continue. What are you going to do? You make the music and people love it - they take it and start to create it! (Laughs) You plant the seed, it bears the fruit and everybody loves the fruit! So the musical fruit is out there and everybody is enjoying it and taking it a taste. They plant a seed in their yard and the seed grows up and is bearing fruit.
Kush and Var, what's happening with your own careers outside of the project in Uprising Roots and Pentateuch?
VAR: Pentateuch movement is always a movement that will keep on moving. It started out as Pentateuch band and now it evolved into something bigger than just a band. It is a collective effort of classmates, young musicians and producers, the likes of musicians like Kino who is our classmate and still plays in Morgan Heritage today. So it is even more beautiful to just play music with my classmates and friends for over 10 years. Now we are even working on an album and the album will feature all of these Inna De Yard guys!
KUSH: Uprising Roots will be for eternity. We did our first tour in Europe and they were like "Uprising Roots put 35 years more on roots reggae music". All the festivals wrote the highest stuff about us because we really bring the vibration. And we live it too because most people are singing but they are not living the vibration.
I'm going on tour with Inna De Yard so I have tours coming in for Uprising Roots that that have to be cancelled to support the thing. But everything is going to come into a fullness same way. Because if someone doesn't know about Uprising Roots they are going to say "Who is Kush McAnuff?" When they type in the name they are going to see it lead to Uprising Roots. Everything is in a full circle. I am linking other booking agents through Chapter 2 who want to book Uprising Roots and they will know when we are not on tour so the dates don't clash. It's going really well so far.
And Kiddus, how is your solo career? When we last spoke in Jamaica you had a second album with Jin Jin band that has not been released?
KIDDUS: I have completed one with them that is to be released sometime later. I have one supposedly with Baz Baz and we're looking for a deal. I have one with a brother named Skanker which is more blues jazz type of feel. And I'm supposed to be doing something with my brethren Fixi. We started a few tracks about six years ago. And I have a number of my personal tracks which I am working on. I'm just waiting for a little more, moolah - since you're British?

Nowadays, vinyl is coming back up a bit but CDs are gone. If you're not touring you're not making money and for the download thing you need to be doing major videos to collect on them. The whole business is strange. Maybe musicians were getting too powerful and they didn't want the message to come out so that they could start really helping to reset the mindset.

For certain companies your rhetoric is not what they prefer to sell. Bullshit is still the biggest market in the business, so if you're not into creating bullshit your career might not go as far. If you're showing daggers or pins and needles at the system why the fuck should they want you? With the bullshitters the money is turning over and they're like disposable garbage. You just throw them in the bin and there is somebody else to come in and be thrown in the bin again. But I and I, I'm constantly at your head or your chest so your mind has to think about it and your heart has to feel it. I'm like a fucking woodpecker in your head! (Laughs)