Review & Photos: Peter Tosh Festival Music Festival in Kingston, Jamaica 2017
10/23/2017 by Gardy Stein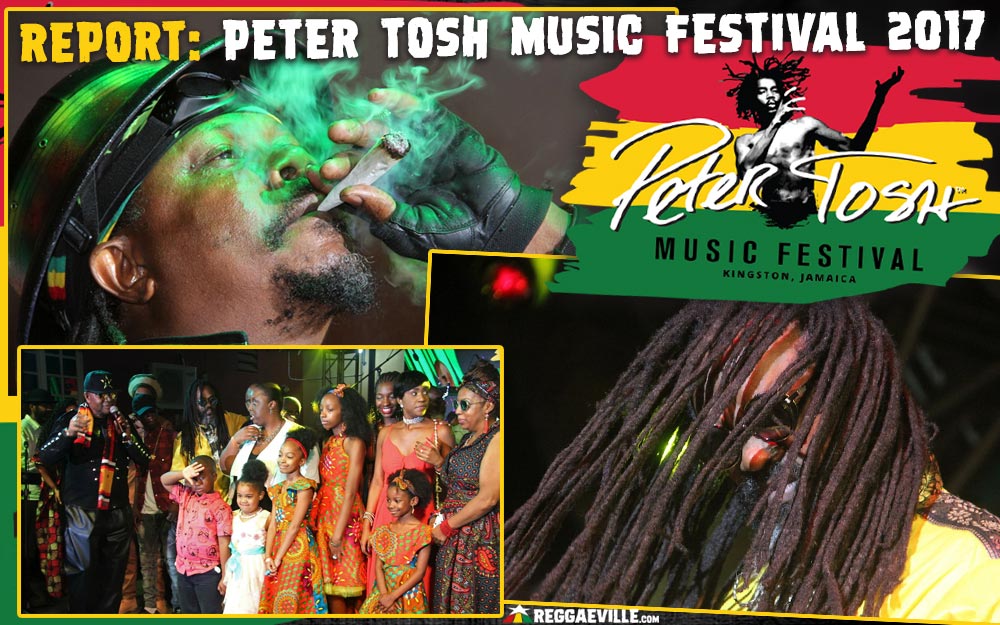 Saturday, Oct. 21st 2017: 7:30pm, Peter Tosh Museum, Pulse Center, New Kingston: the parking lot hums with activity as visitors arrive for the highlight of this year's edition of the Peter Tosh Festival - the concert! After the opening gala on Thursday and lectures held at MONA's University on Friday, this Saturday belongs to music alone.
Around 600 expectant people fill the inner court infront of the Peter Tosh Museum, foreigners as well as locals, all visibly well-off enough to afford the rather high ticket prices (higher still for the reserved seats in the VIP-area, gladly accepted by the majority of guests who seem to be 50+).
While the band starts to line up, an interview with Peter Tosh is aired, and at 9pm sharp, Copeland Forbes welcomes everyone to tonight's tribute concert. Every act will do at least one cover of Tosh's extensive musical catalogue, but before we turn to the performers, let's talk about that amazing band in display. Drummer Carlton "Santa" Davis still has a bullet in his shoulder, an unwelcome remnant of the night of Peter's assassination, which however doesn't stop him in delivering musical greatness. The list goes on with Donald Kinsey, Fully Fullwood, Mikey Chung, Steve Golding, Robbie Lyn and Dean Fraser, among others.
Equally diverse and full of talent is the line-up. Hailing from the Tosh family, Andrew performs first, sharing memories of time spent with his dad. Next in the generation's line, his son Dre Tosh charms the audience and delivers a well-received version of Coming In Hot, Hot, Hot together with his dad. After History Man wrapped up Peter's life story in song and an impressively fit Nadine Sutherland shares both her own Action and Tosh's Mama Africa and Steppin Razor with us, a slim, pretty girl of around 12 years enters stage. She is introduced as Jahzahra Tosh, singing a sweet acapella version of a song she's written for the Grandpa she never met.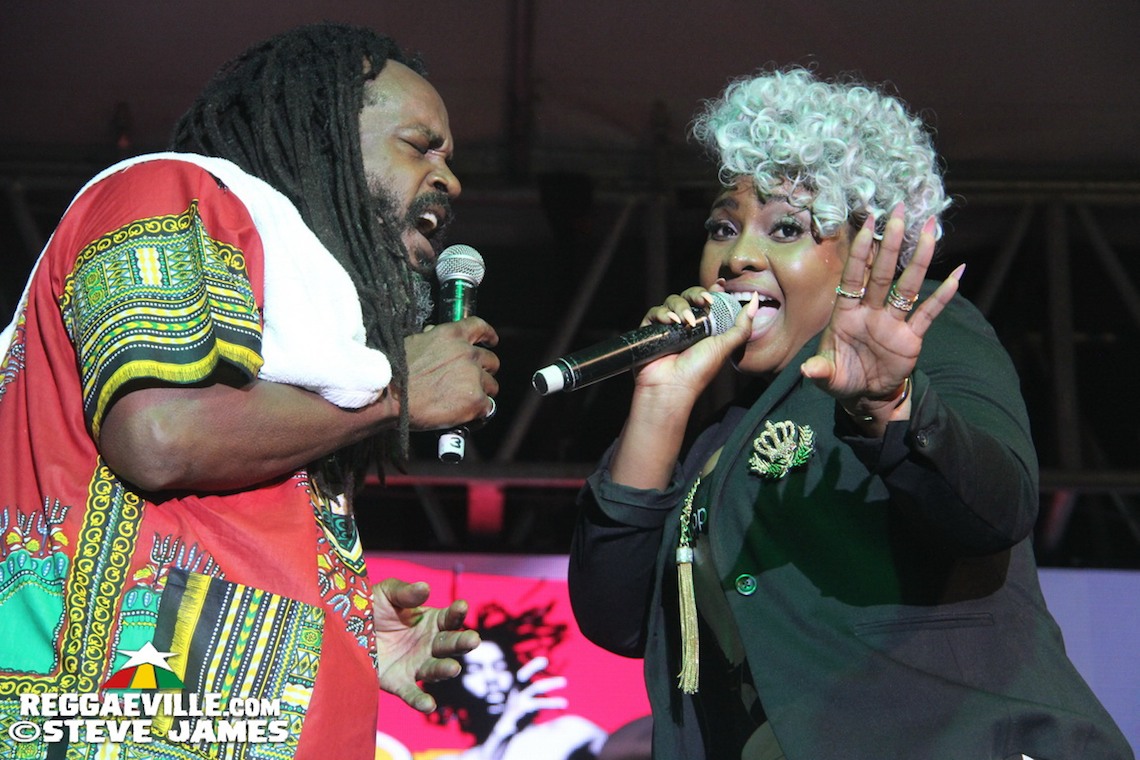 For me, the biggest surprise of the evening is the act who comes up after the powerful lady singer called Ikaya: in his unimitable swag and style, the cool ruler Jesse Royal pays a flash visit, Modern Day Judas and the covers of Nah Go A Jail and Lessons In My Life in tow.
Other big names follow: Queen Ifrica performs her set including two dancers, taking the time to express her gratitude to the musicians who came together for this, and Tony Rebel gets the biggest forwards so far with his cover of Glass House and his own Sweet Jamdown.
The probably most memorable moment wasn't caused by a Jamaican, however. Zak Starkey, son of Ringo Starr and drummer of The Who, and singer Sshh (pronounced "shush") were allowed on stage to mingle some rock into the Reggae. And, oh they did! After a version of Brand New Second Hand, Sshh jumped off stage during the following Get Up, Stand Up, taking people's hands to pull them off their chairs. Most VIP's stayed seated, however, a fact that seemed to infuriate Sshh so much that she started to shout "What's wrong with you? Stand up!", even smashing a chair or two. Rock'n'roll!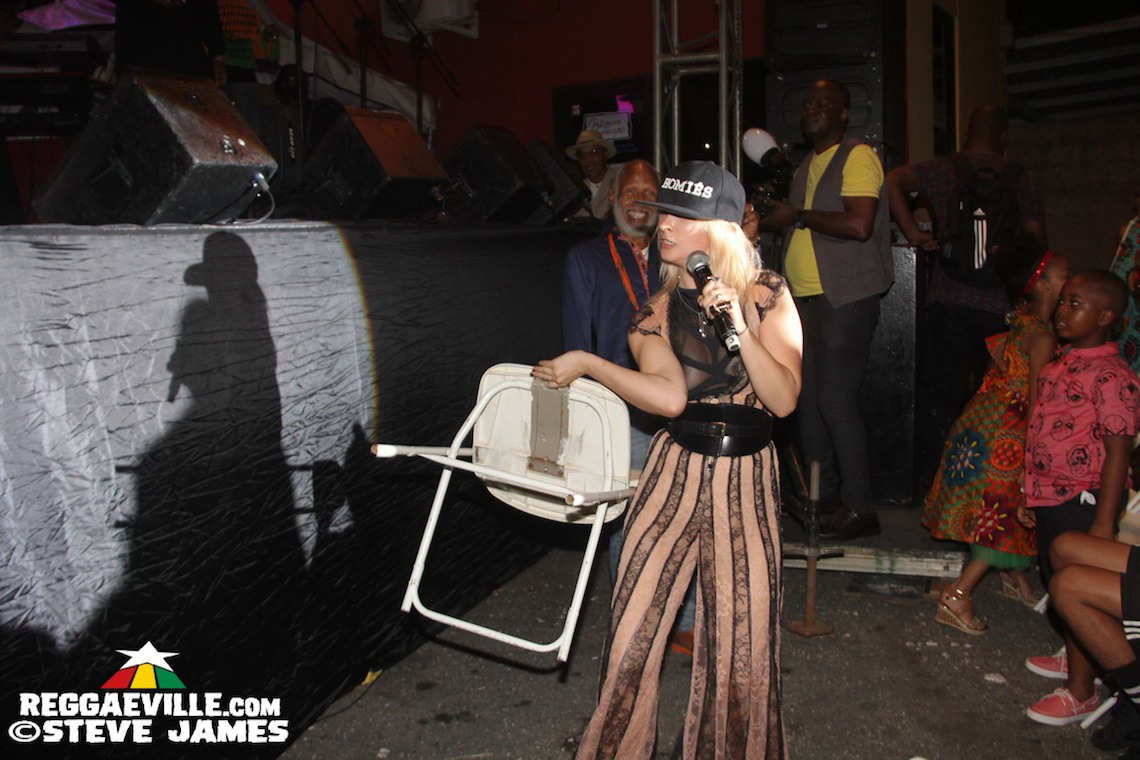 Things were given time to cool down after that, and during change-over, original videos from Peter Tosh performing alongside Mick Jagger were shown. Live Wyya, the band who started the second half of the show, was rather unspectacular, but the following set of Freddie McGregor was a blast again. Push Come To Shove, Maga Dog and Burial had most people sing along. While Gem Myers, Pam Hall and Nadine Sutherland spread some ass-kicking Ska vibes with Simmer Down, Luciano wrapped us all in his soothing embrace with Legalize It, Equal Rights and Sweep Over My Soul. Sweetness!
Since the originally announced Ky-Mani Marley, Marcia Griffiths and Garnet Silk Jr. did not appear, the evening was quickly drawing night at this point. Carrying the torch of the Tosh legacy, Andrew was the last act on stage, inviting all members of the Tosh family as well as politican Babsy Grange, Kingsley Cooper and Copeland Forbes on stage for a joint final of One Love.

CLICK HERE FOR OUR PHOTO REPORT! PLUS EXCLUSIVE REHEARSAL PHOTOS...