Interview with George Nooks aka Prince Mohammed - Three The Hard Way
01/31/2021 by Angus Taylor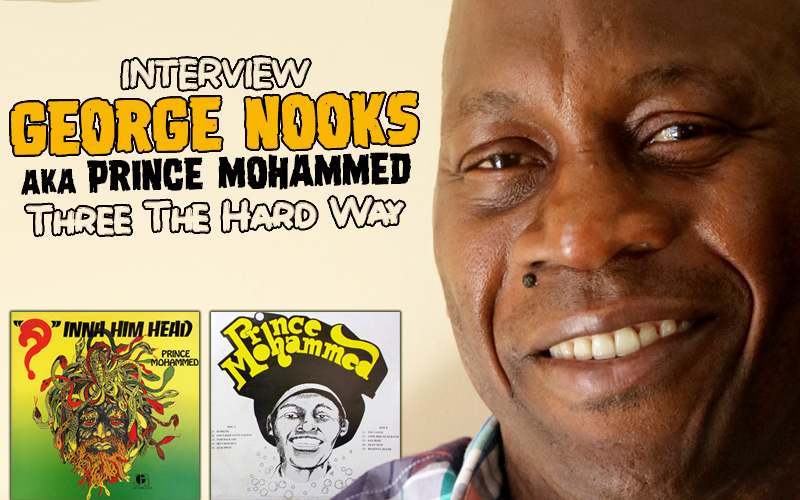 Like the Triune God of his Christian faith, George Nooks has been not one but three distinct entities. First, he was known as a deejay, Prince Mohammed, who rose to fame in the late 70s at Joe Gibbs' studio. Then, just as deejays were starting to dominate, he went back to the singing he learned in church, creating a parallel career under his own name. In the 90s, as Rastafari music made a resurgent impact in reggae, he went against the grain once more - becoming a gospel singer. So when you go to a George Nooks concert, you are getting three artists for the price of one.
Angus Taylor spoke to Mr. Nooks in Kingston, Jamaica, in February 2019. They met in the smart surroundings of his wife's office furniture business, as the island was gearing up to celebrate the birthday of George's singing hero Dennis Brown. George was a little sleepy having risen early for church that morning. It was a hot day and he generously offered the foreign visitors cold water from the office chiller. His voice was soft and his demeanour gentle. His memory was good on the start of his career. But as his twin personas of George Nooks and Prince Mohammed took off at the turn of the 70s to the 80s, things became understandably foggy, as he was putting out albums left right and centre.
The interview was agreed to on the basis that it be about music only. Yet it contains many fascinating insights, such as the lack of stage shows in Kingston in the 70s, how the music changed in the 80s and 90s, and why George always likes to use real musicians on his projects.
Where and when were you born?
I was born in Jubilee hospital. That's in downtown Kingston. 1960.
And where did you grow up?
A place named King Weston. That's rural St Andrew up in a little bit of the country part.
What did your parents do for a living?
My mother left before I got to know her. And my grandmother was like a mother of the church. So that's where I grew up. My mother went to the UK. To help us out you know? She is a nurse's aide. And my father, I've seen him once or twice but he wasn't around. So my grandmother was not a preacher but I'd say a mother. She took care of the sick and the needy and so forth. This was a Baptist church.
So was it in the church choir that you first discovered your singing voice?
Yes. The church choir. And I always listened to a lot of other music. Which was forbidden, to tell the truth. But I always had a little transistor radio that I walked with so I could do my stuff. (laughs)
What were you listening to on the radio?
I remember Ken Boothe, Bob Marley, Al Green, Harold Melvin and the Bluenotes, Chuck Berry and all those people, you know?
And as well as the church choir did you do some school concerts?
Yes. I did a lot of that. I found my true talent when I was very very young. From in the church. They would make a real lot of noise for me to just continue to sing. So I took it to the school concert and talent shows and that's where I blossomed.
So doing the talent shows, was that how you started to link with producers and artists?
Most definitely. Back then there were not many talent shows but there were some in the rural areas, in Halfway Tree and Crossroads and so forth. You used to have Tastee Talent Contest and so that's where I started to meet some bigger people in the business. Because they would come and pass through. And you used to have a club named Bohemia, where all the stars were at. That was the only club in Kingston that you could go and just see a lot of artists. Just grooving together. Known artist and artist not having a name and so forth. That is where I definitely met some people.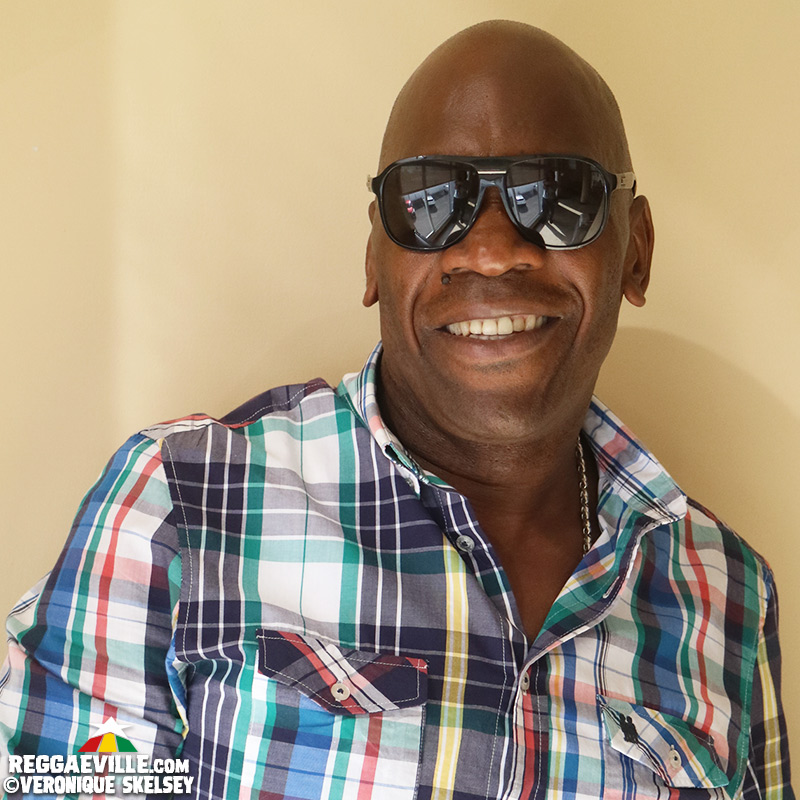 The recordings you did as a singer and a deejay are a matter of record but in terms of when it came from you - which came first? The deejay or the singing?
The singing because that's what I was doing in the church. But I was listening to U Roy and all those other deejays.
Did you have to do the deejay thing quietly, away from your family?
Yes, I did both. I couldn't do it there in the church. Or in the churchyard. So that's why I did it outside! (laughs)
I've got the information here but correct me if it's wrong - your first recording was in 1974? What was the first recording you did?
Yes. Judgement Day. I did that song for Chinna Smith.
And that was a singing song?
That was the singing song. Yes.
And you knew Chinna from…
After I left the country, I was doing too much of this stuff so I came down to live with my father for about a week. I didn't know him that much so it was about a week and I met friends in Duhaney Park. Chinna used to live close by so that's where I heard Dennis Brown and all those people going down there to rehearse. So I went down there and started to sing. Chinna was always rehearsing on his guitar and invited me in to start singing. And that's where it all came from.
So would you say at that age Dennis Brown was an inspiration to you?
He was a great inspiration because he was one of them that I was listening to on the radio and I was saying "That guy can sing man". I tried to get as close to him as I could, so my voice was in that range. I met him there and I was surprised to see that when he saw me singing like him he was encouraging me to do it, you know? Some other artists would be like "Nah", you know? Like show you face?
But he was a nice person.
Yeah, he was a nice person. So that's where we kicked it off. And I even did a record for him. That record We Must Make It. But it didn't do nothing much, so...
How did you meet Joe Gibbs?
Joe Gibbs and The Professionals, they were having a show at the Tropic club. Up there in New Kingston. Back then they had Dennis Brown, Delroy Wilson, Jacob Miller, I could go on and on. But those were a few that were on the show. One of the bands that was opening for Lloyd Parks and We The People was one of the bands that I was always singing with on the talent shows. So they asked me to come and do my thing. I did it and that's what I met Joe Gibbs. They were surprised.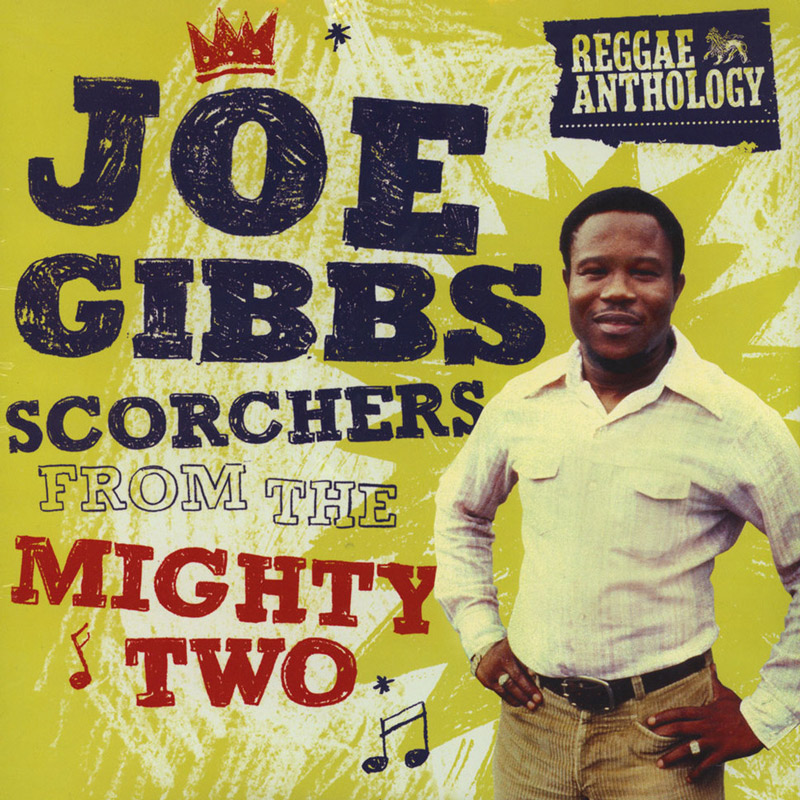 What did you sing? Do you remember?
I think Stick By Me, an Al Green song and after like a deejay, so they were amazed to see one person singing and then deejay. As a matter of fact, what I always did was when I'd sing, I'd always come off and put on glasses and a hat and something different to make me look [different]... just for the amusement because people knew it was me. And so that is where they saw me and called me to come to the studio. So I did a couple of songs both singing and deejaying. And that's where they introduced this name Prince Mohammed.
So tell me a bit about the deejaying thing in terms of recording... because initially more success started to come from that?
Culture was on that show that Joe Gibbs was on. They did a song called Zion Gate. And Errol Thompson [the engineer] is one of Joe Gibbs producers, as you would know. So after I sang a couple of vocals there, singing, they were mixing one day and they called me and said "Come upon this rhythm".
There was this thing that was going around in the news that they found someone in downtown Kingston who had dreads, and he died. They checked his locks they found a whole lot of bugs. We have these things that are called forty-leg and when they went there to pick him up they saw some crawling out of his head so they were saying that's what killed him. So then I came out by saying that to me, he was a madman. He had to be a madman, so it wasn't a real dread. Because back then they were really discriminated against, you know what I mean? Rasta and dread they beat them any way they see them and treat them bad, so I counteract it by saying "The dread no have no forty-leg in a him head". Stop spread propaganda. And that was where I blew up, you know? Prince Mohammed came through.
Forty Leg Dread. That was a hit.
Big big hit, yes.
So how did you take the name Prince Mohammed?
There was a pressing plant right there where Joe Gibbs studio was at. Because I came there everyday, I knew the guys who worked in the factory. So they brought one of the records and played it. And when I looked at it I saw "Prince Mohammed" and I went straight to them and said "What's this?" And they said "No man, you know why we put that name? We don't want people to think that you are the same person. You're too talented". So I didn't really like it but I accepted it.
You were raised in the church, but at the time we are talking about, were you a Christian?
Yes, I was. I believed in God and I was literally in the church and I was baptised and so forth. So it made me think like I was doing something wrong but it wasn't anything wrong. I wasn't doing anything derogatory, talking about killing nobody or whatever. So it was just music to me. So further on they accepted that this is what I do. I'm working. I'm making an honest living, so they accepted it.
My grandmother now, she was deeper in it so she was like "It's devil music!" (laughs) I tried to convince her over and over again. But the pastor of the church told her that "He is alright, he is doing his thing". So I just continued to do what I do because that's what helped me too to take care of her, to take care of myself and other people. So it was an honest living I'm making. As we know the older person they were like "You're crossing a line if you are not singing about God". So that's where that came from. But she was still a very good inspiration. She helped me. She taught me very well. She was why I started doing gospel.
I'll file that and ask about it later. And then you went on another 12 inch, this time with Dennis Brown.
Yes. I did about two of them. The first one was I think it was How Can I Leave? Bubbling Love. And the next was Money In My Pocket. Cool Cool Runnings. One was before the other I can't remember which...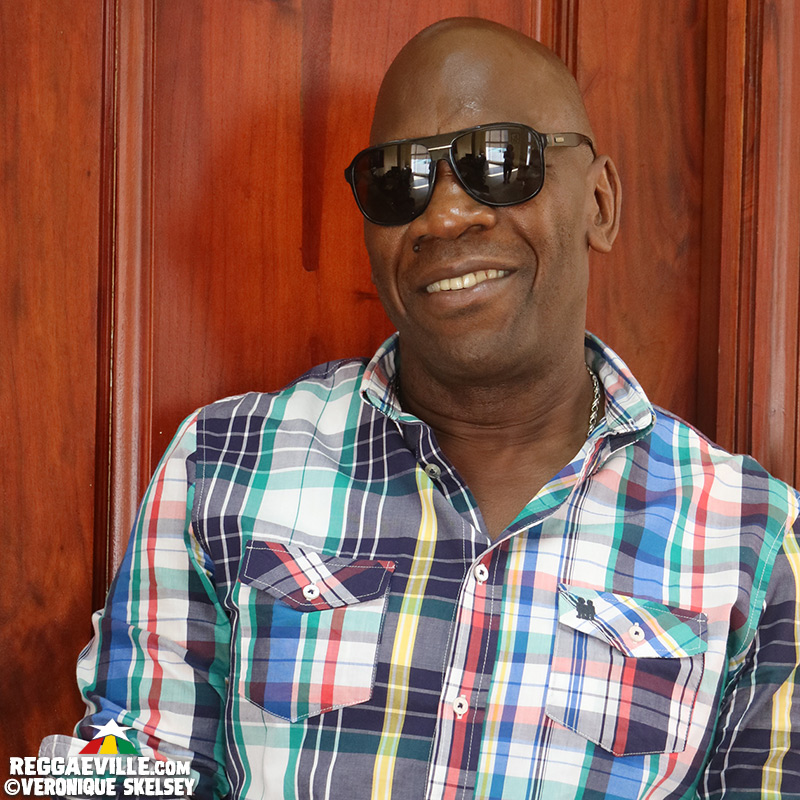 According to what I have written here, from internet search, it was Bubbling Love first. But you know how these things go, just because someone wrote it on the internet doesn't mean it's true...
(laughing) So we will continue that trend because that's what it says.
So two huge Dennis Brown tunes that people loved. What did it do for your career?
Yes, huge, huge. It kept uplifting me because Dread No Have No Forty Leg [Forty Leg Dread] was the biggest song in Jamaica. And then when I came with the one after and then the other after - it was great. Plus I was doing other deejay songs. Joe Gibbs at the time was the hit man. He had all the big stars around him so that's where the hits were coming from. It was great. It was very great.
As Prince Mohammed you also deejayed on some tunes with Horace Andy – New Broom and Give Up The Land. On Everton Da Silva's Hungry Town label.
Yeah, Hungry Town. I did a lot of songs with Ken Boothe, all the big artists. They were surprised by me singing and deejaying so I had hits under both names at the same time. Tribal War [as George Nooks] was out of that time. It got Song Of The Year. Left With A Broken Heart, I could go on and on. So I did a lot of songs with other people.
You were the deejay on a tune on Phase One records,

Memories (Love Vibration) that's a label that didn't do so well at the time but now people really like it.
Yes, you're right. I did so many that I don't even remember! (laughs)
You were on one track of a General Echo album that came out in 1978… People Are You Ready… yet on original release it was credited to you and not Echo.
Oh yes yes yes, General Echo. General Echo is a deejay you know? Yes, People Are You Ready...
So do you remember making your first album?
Yes my first album was with Joe Gibbs too [Inna Him Head, 1980]. Because that's where I was. I remember doing one with the Techniques too.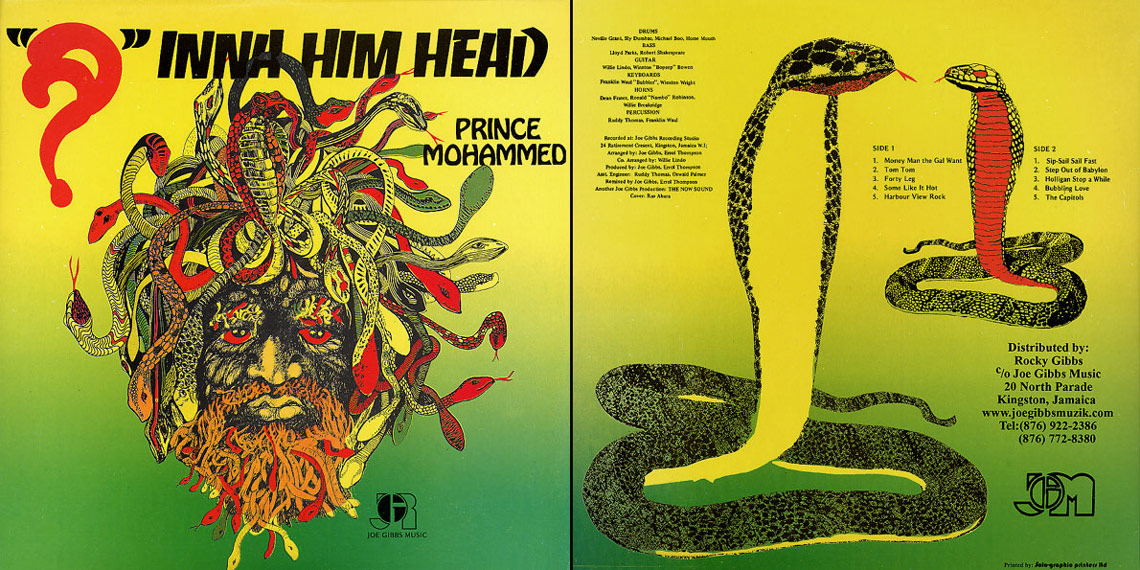 Bubbling.
Bubbling. You got it. I did one with Prince Tony and I did a few albums with some name producers. All of them were grabbing at me then.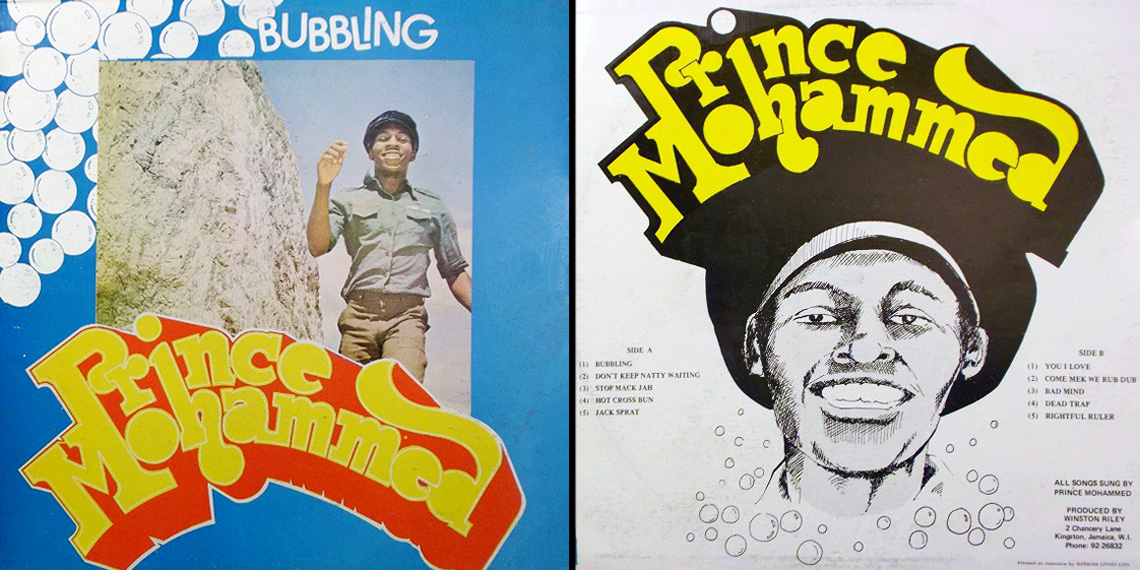 Difficult to know what you did in that period...
(laughing) Yes.
But as you mentioned you were also having hits as George Nooks, the singer. Tell me a bit about the inspiration for Tribal War.
The song that Little Roy did was the original. Back then in 1978 I think it was very very violent in Jamaica. And when I say violent I mean violent. People getting shot left right - bam bam. The politicians, two parties clashing heads and things were happening. So Joe Gibbs and Errol Thompson came and told me "We have a song for you, come right now, come sing it". So I sang it and that was it. It got Song Of The Year back then, I got Singer Of The Year and it was right in that time Peace Treaty, so that song did a lot by letting people change over a little. Tribal War.
And in this time people still thought that George Nooks was somebody different from Prince Mohammed...
Yes. Yes, they did.
Did you have to keep that secret going? I guess that people around you knew.
Yeah, they knew but what happened was... that changing that I usually do... I couldn't keep up with that, you know? It was the antics of me going and putting on glasses and a hat and looking different. That was too much so I was doing both of them. People were surprised. I even bet a lot of people, [when I] come on I hear them betting "I bet you it is not the same person". And I've won many bets like that! (laughs) Until now a lot of people that are probably far away would probably still think that it's a different person. I've tried to put it in as much as I can for them to realise that. I think if I was using one name I would be much huger but it's ok, you know? Every show I do I get to do both.
And in 1979 you did another cover song, Darling Ooh, on the Unity House label, and this time it was you on both ends of the record as both singer and deejay.
Yes, Your Love Is Amazing. That's when I started to think "One name would be so great" so I was thinking of trying to let go of one of the names. But they told me "No" because it was generating fans in different places. So that's the first time I did both of them on one record. I think I tried to tell them too to "just put George Nooks straight" but they put George Nooks and Prince Mohammed. They still were there! (laughs)
So my question is, when you were in the studio did you do it all in one take? Or did you have a break and change into a new costume?
(laughs) I did it in one take. The people that were in there knew it was me so I didn't have to fool them or trick them, you know?
And as you said, you were doing work for various producers. You did the album for Techniques, you did an album for Linval Thompson, there was an album for Hungry Town...
Oh God, I did a whole lot of work.
How much time did you have to rest and sleep at that time when you had two careers in such high demand?
At that time I was young so when you're young you don't sleep much. There is a dance going here and a dance going there, so you work and you dance and you get a little sleep and you're good - because you're getting publicity and this is what people are yearning for. You have people that were in the business for so long and I just jumped in and was getting all! So sleep wasn't my favourite thing then! I slept when I had to sleep. (laughs)
Another tune where it was both George and Mohammed was No One Remembers Africa on Unity House.
Africa yeah. That was also an album. That was a good one too. As I was saying I was with different producers. I wasn't in one camp as such. Some of these producers I don't even remember. I know the label but the producers, I can't come up with the name.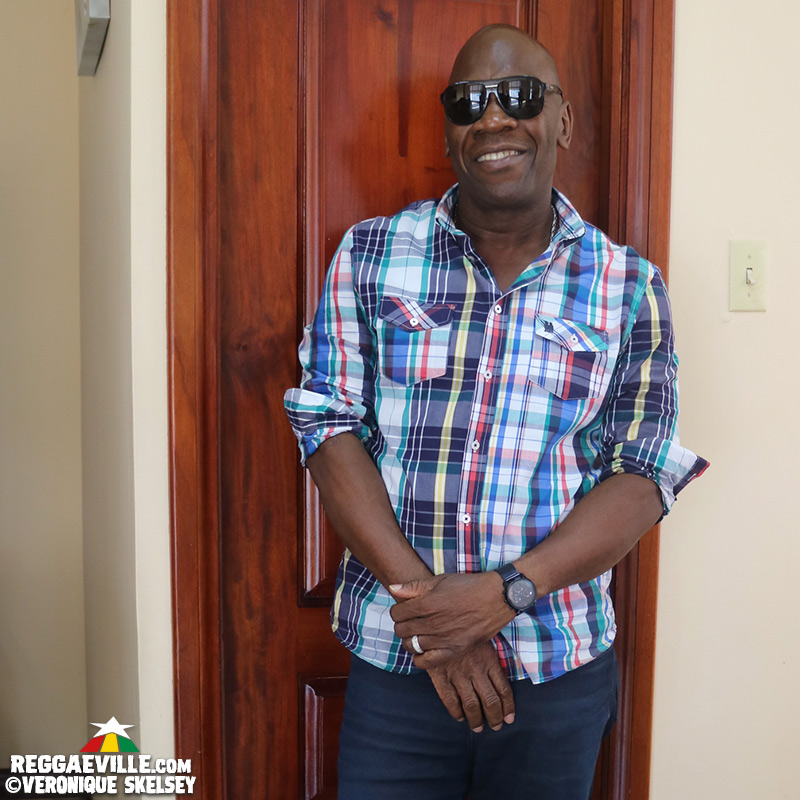 And as George Nooks you did an album that came out in 1981 in Canada - the Today album.
Oh yes Today. You have everything! Today, yes for Jimmy's?
Jimpys...
Jimpys. I went over there and I did some shows and he had a label going on then. When I went up there to do the show he said "You cannot leave without doing an album for me" so I did an album for him that day. It was a singing album and it was great. It was a great album to me. All of them were good to me. I was doing my work then.
You mention doing shows in Canada. Were you travelling abroad a lot by the start of the 80s?
Yes, I was doing some travelling here and there. I went to the UK. I went to Canada. A few Caribbean islands. Back then though people used to do things but as I remember there weren't a lot of shows abroad. People getting people on tours like as now. There were few. As a matter of fact in Jamaica back then in the 70s you didn't have much stage shows. You didn't get to see the artists. All you could do was listen to them. Unless you went to the Carib [Theatre] on Christmas Day to see them or probably one or two other shows. You didn't see the artists. Remembering it, it was mind-boggling! How could they do that?
Probably just as well if you were trying to lead a double life...
(laughing) Yeah. You wouldn't see Bob Marley unless they were keeping a show show up in the arena. You didn't see the artists. Later everybody started keeping shows. Mo Bay, Clarendon, Kingston, and you would get to see the artists that you admire. Because you would hear them on the record but you didn't see them. It got better.
And when you went abroad did you go as both George Nooks and Prince Mohammed?
Yes and I was shocking people! (laughs) Because they didn't know. They were like "Wow, that's him!"
Didn't you do some work at Channel One?
Yeah, I did some work at Channel One. Some of them are not [released]...I think if it came out I would have heard it anyway. Probably before something happened when the studio went down.
So it was the early '80s?
Yeah the early '80s.
When the digital thing came in Channel One kind of went down...
Yeah, it went down. I did a lot of work there though. With other producers too. With Sly them and so forth. Because Sly and Robbie were at Joe Gibbs, they were back and forth from Channel One. I think they played on We Were In This Love Together I covered by Al Jarreau which I think I did for Germain, Penthouse. Sly and Robbie played on it and it just took off. In the UK. And Island Records picked it up and that was a big hit for me there.
And you did some stuff with Junjo Lawes...
Yes, I did with Junjo Lawes. When he was with Linval Thompson, both of them were together once and then they split. Both labels. But the two of them were together once and then Junjo Lawes split with his label and Linval Thompson. And then when they split I still worked for them both.
And that was separate from the 1979 African Roots LP that you did with Linval...
Yes, that's separate.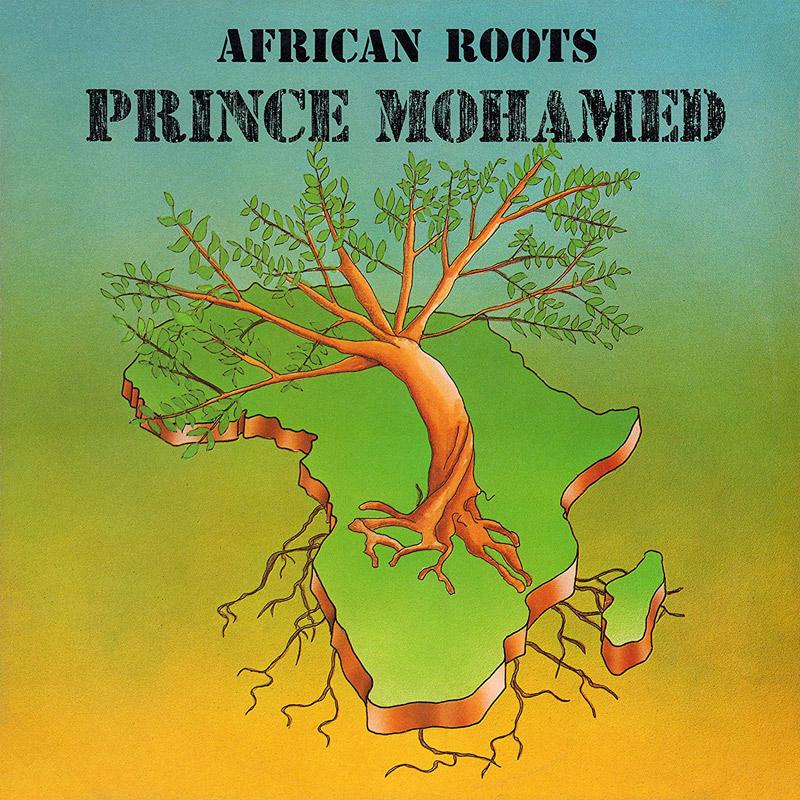 So did that early stuff for Junjo and Linval come out?
I did not much. About two songs. I think one of them came out. But the other one didn't.
So let's talk about how Prince Mohammed made a massive hit in 1980 with June JC Lodge, Someone Loves You Honey.
That was a platinum song for me and JC Lodge, One Time Daughter. Well, that song was a big song by Charlie Pride so people had known that song and they called me again to come and work my miracles so I did! (laughs)
Who produced it?
Erroll Thompson. It was Joe Gibbs. They asked me to do that song and I did it and it just went wild. It went like viral. I don't think that word was out then but it spread like wildfire. That's what they said back then. Now they say viral, I guess people don't like to hear about wildfire! (laughs) Fire does a lot of damage. That was a company in Europe. It went to number one in Holland, Italy all those places. All the Caribbean. It was a big hit. So a company named Ariola picked it up, and got it bigger than it was.
As a matter of fact if you have ever watched that video you will see it's not me in that video [Click here to watch]. With JC Lodge. I was very very upset at them. They said what happened was the company wanted to do the video right away. And Joe Gibbs made a decision to just pick somebody because JC Lodge was living in the UK and they just found somebody to do it. And I'm still upset to this day because I don't understand how people just send that video to me and say "Hey, this is you?" That doesn't look like me! How could you change so much? This is me from birth, so no, I didn't take plastic surgery, so I'm sure that's not me! And I was upset at what happened. It caused a whole lot of reaction because Joe Gibbs had his name on that track as a writer when he wasn't. So they were sued by Charlie Pride and everything went down the drain, man. That money that I should get. Because I wrote my part: One Time Daughter [on the Ariola double A-side]. And I lost everything because of that, you know?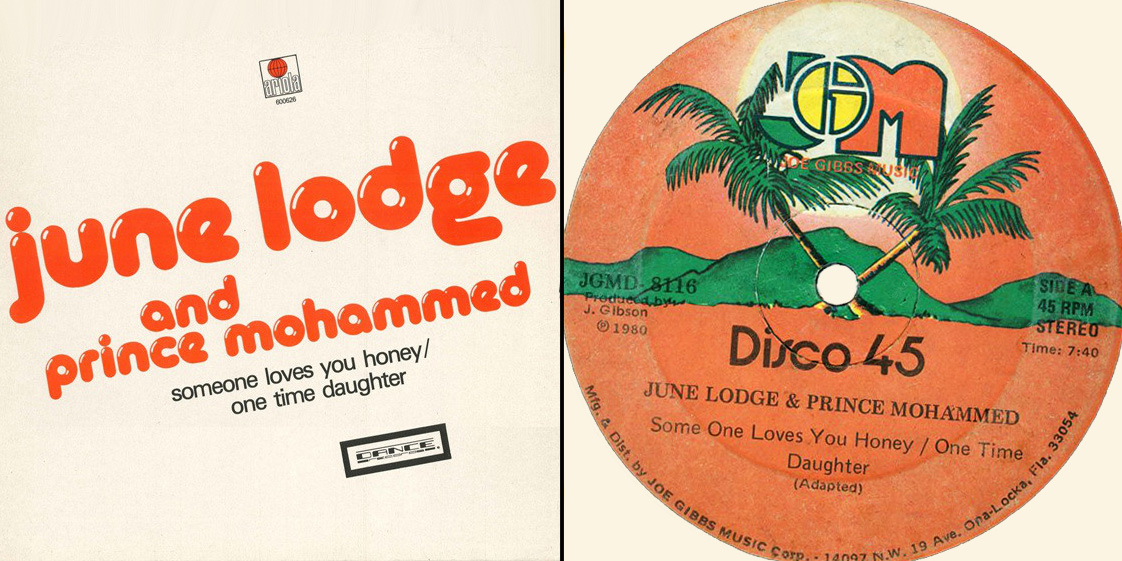 It was a very familiar story at that time. Up until that point a lot of producers had been copying foreign music, releasing it and then not realising it would become an international hit...
Yes, the producers used to do it like it was nothing to them. Even when we as artists do a little original thing, I'm going there and doing it, we were not concentrating on the fine notes and parts of the business - that if you are a writer you will get money for registering the songs. We didn't know that. All we wanted to do is just "Hey, I'm singing that song" and so forth. They did that all the time so that was like nothing to them. That's why they sued him, so from then people started realising "Hey, don't do that".
And so was that a lesson for you as well to start taking care of the business side?
Taking care, yeah. That was kind of... they say "It's better late than never" but because some of my huge hits were back then, all that thing I lost.
Again it's a familiar story. The biggest early hits in reggae that everyone loves and wants you to sing may have a slightly bitter story behind the scenes.
They're just gone. (laughs)
So was that why having done about a large number of albums in a very short period of time you didn't do any more albums after that until the 90s?
Yes.
What happened in that period?
I was living in Canada. Not really living. I moved around a lot. I stayed in the US for a while. And then I went to the UK for a while so I just got confused about what happened then. Because of me not getting my royalties and so forth.
You were a bit disillusioned with the business at that time? Were you still singing?
I did some things for some producers that didn't go anywhere. Where I was, it probably just played but it didn't materialise as the ones I did first, you know?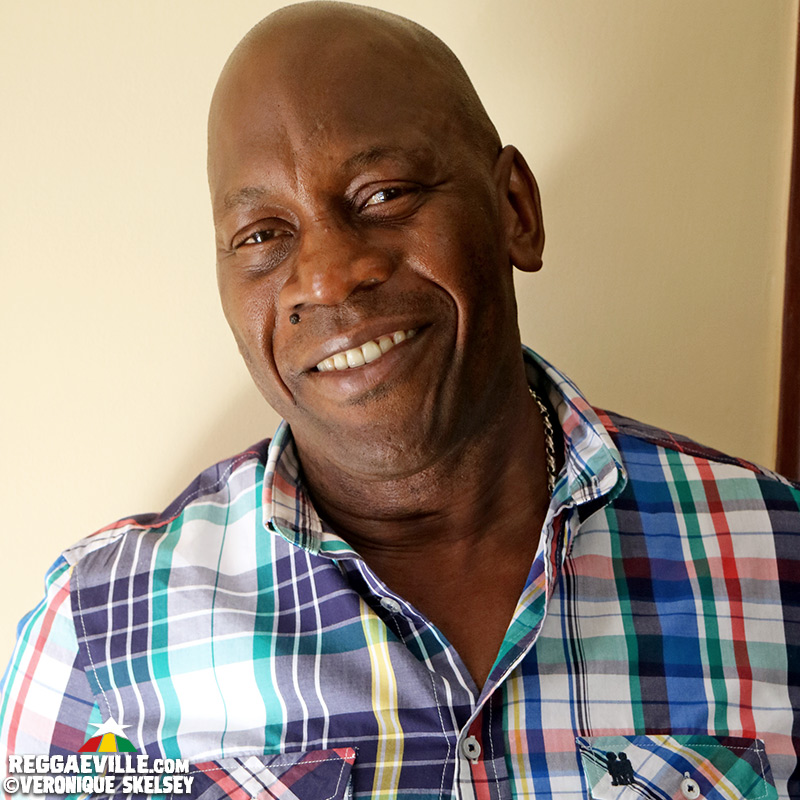 So tell me about 1990's One Of A Kind album then. And why in the 90s you started to really take off again?
Mr Doo. I understand that I was a favourite of a lot of people. Because as you can tell every song that I put out back then, it just spread. And I was gathering a lot of fans. So I just decided to just do what I do best again. So me and Mr Doo... back then Mr Doo was doing some good work and we came together and said "Let's come back in the business fully man and come do your thing". And that's where the album came from and since then I just continued to do my work very, very hard. And it is still paying off.
And didn't you also start producing yourself? You started your own label.
Yes, I started producing and did my own label. I didn't really have much trust in producers from then, so I put a label out named Total Records and I have some really great songs back then until now. One of the big ones was I Don't Care, a song that did well in the US. As a matter of fact a company called Correct Records… big companies were swarming at me to get that record, you know? And then I did an album [self-titled George Nooks] where I was signed for Correct Records for a little bit. With me and a deejay I think his name was Lupa [12 inch: Real Man]. I did a few songs that tried to come up to that level but it was supposed to until I came back fully to Jamaica and started putting out the hits again.
When did you leave Jamaica and start moving around? When did you come back to Jamaica?
I think from about '77. I think '94 somewhere around then. I started to do my thing and it just blossomed.
So a lot must have changed in the music scene in Jamaica while you were away...
A lot! When I came back it was like it was changed, as you said. It was different. When I left you would go in the studio with six or seven musicians to make your music. You come here and you'll see one person with this little... and he is making everything. I don't know how to explain… it wasn't... I don't know, I was just used to them people coming together.
To discuss the rhythms...
Yeah and singing and making. I mean you have people doing it now that are really successful and I wish them well and so forth but I stick to the old school. Any record that you hear me doing now it has to be musicians. Has to be. I think that is what lasts. You hear the soul in that. It's not just one person picking up a thing and taking up a guitar sound. So when I came back and saw that, it was strange. I saw it where I was, but it was all over down here.
But I guess it's no coincidence, from what you said, when you get to the 80s suddenly a lot of producers start thinking "I have to pay the songwriters now" now so then they start thinking "I'm not going to pay the musicians"...
Last, yeah, yeah! You got it 100%. They find somebody and just do it themselves. I'm telling you now they can say they do everything. It was strange but I continued to just put the songs out that I know and feel how it should sound and how it should feel. Whenever I'm doing something I have to get the musicians in the studio. That's the best thing to me. That computer will never ever sound like the music that can play.
Fully agree. I've got one other question about coming back to Jamaica and things changing. In the time that you were away, the deejays really took over from the singers. Whereas in your career you started doing both and then decided to do more singing… So you kind of went against the tide?
I did. I was looking back at it then and to tell the truth I see that singers, they did last longer. I've seen it. I've seen big deejays come up and then after two or three probably a little more years you have somebody who comes and tops them. And then you have a singer that keeps singing and he just keeps going on. And I know that if I was doing that then straight I wouldn't be as relevant as I am.
As the 90s were coming to an end, you worked with various different distributors. You did some work with VP, some work with Jet Star. You did a Dennis Brown cover album via Tad's. You collaborated with Gregory via VP. Tell me about the period of time when you were working with these big distributors and big artists.
That period was good. I was doing what I do best. And things were going out there for people to buy. And it is still good because that is still the format that I'm doing. We still don't know how much, sad to say, that these producers are selling out there because you don't have that full control. But you do your work and you expect to be equally paid but that is what it is, most of the time.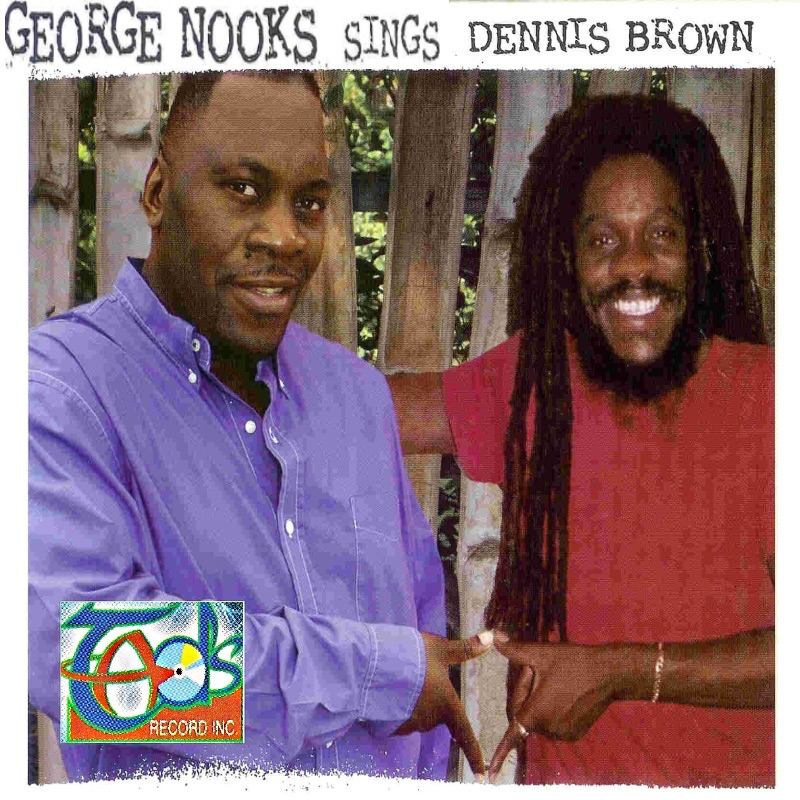 But if you watch that, you won't enjoy yourself. Because me enjoying myself is when some little kids point at me and say "That's him, that's him!" And it's a new song, you know? Or an old lady passes me in the supermarket and just looks round like "Eh?" That means everything to me. So it is going there. It is getting there. VP have scaled down as probably you know. They're not doing as much as they did but Tad's is where I'm at now as far as distribution... (laughs)
And obviously Jet Star went down...
Yeah I'm like "Wow, I did so much for him" too you know? I did quite a few things for him. I gave him albums. And to see everything just fall down, it's heart-wrenching.
Are there any other notable producers that you work for that we haven't talked about?
I worked with King Jammys. I did an album for Bobby Digital. All of them. The King Jammys album is out and the name is Better Days. The one that I did for Bobby Digital was given to VP. I haven't seen that one yet but there were a few songs on that one that came out. Like Laba Laba. So Lonely. And quite a few songs, you know?
So is there quite a lot of George Nooks music that did not get released?
Yes. But I'm still here, so I try to remember most of them so I can do them over but my head, I can only hold so much! (laughs)
I guess the key ingredient is your voice in every project. You can always take that somewhere else.
You got it! Most logical.
But at that time you were doing ok financially and in terms of happiness with your career?
Yes I'm doing very very well. Thank God. As I said, my grandmother wouldn't stop needling at me too to do some gospel. And as a matter of fact when she was going out, meaning dying, I remember the last words she said. Her voice wasn't that strong so she pulled me down and conked me on my head (laughs) "You're not doing a gospel before I go?" And right there and then I left and came straight down in Kingston and hooked up with Computer Paul. Who I had done a few songs for. And a song that I used to do back in school concerts is God Is Standing By by Al Green I just went in the studio and did that song. That was where the gospel part of me moved off...
But in that period of time before, spiritually, you were still a Christian?
Yes, a Christian. I think Christian is somebody who believes in God. Whether you are baptised or what. I really think that if you are a Christian you're someone who believes in God. If you believe in something else or someone else you could explain it but to me believing in God you are a Christian.
I guess what I'm asking is, this gospel section of your career obviously opened up a new avenue in your career but did it open anything up in your heart? Did it change the way you felt about anything?
Yes it did. Where should I go from here? I didn't have any ill feelings for anybody then. But the little things that people do, you keep them up in your heart and I tried to let that go. I tried to be more kind. I'm too kind now, I think! (laughs) But it drives me and it brings me closer to God.
Because I'll be doing my songs [on stage] and I did always leave gospel for last. In other words, when I do my songs and then I start doing gospel I see people start crying and things like that. I even have people taking people out of wheelchairs and bringing them to me on stage for me to touch them. And it just choked me up, you know? And when I say it choke me up, it choke me up because they don't know me as a preacher, as a messiah, so to speak. So when they're doing that it's something that they had to be seeing or hearing in me you know? And so it opened me more, you know?
You mentioned this already when we talked about the deejaying and the singing but in some ways there are three areas that you're known for in music. And although that's unusual it has its benefits. Because almost three artists are coming onto the stage. Three for the price of one.
Laughs. Yeah, they're getting everything! Somebody mentioned I should put another name for gospel and I said "No, man". (laughs) No, I wouldn't do that. So this is where the love and enjoyment of it comes from because if somebody wants me here for old hits or vintage I can do vintage. It's been 40 something years now - I am there. If you want gospel I am there. And if you want me to do a wedding or some love songs I'm there and I'm grateful. Thank God. (laughs) It's three in one.
So what projects have you got coming up?
I just came out with a brand new CD. For You. Lovers Rock that did very very well. The title track Love Light is a cover from Dennis Brown. And we're getting ready to put the next single out which is the name of the album For You. And my last gospel album which did very, very well, exceedingly well. Went on the Billboard and even crossed over to the Billboard Gospel Chart. And I'm still getting rave reviews for that. I'm trying to top that one, as we speak. I mean it's truly working on the next gospel album. And I even have a deejay album that I'm thinking about! So I have the right cross. Because I haven't done one for over 40 years. So that will be something else you know?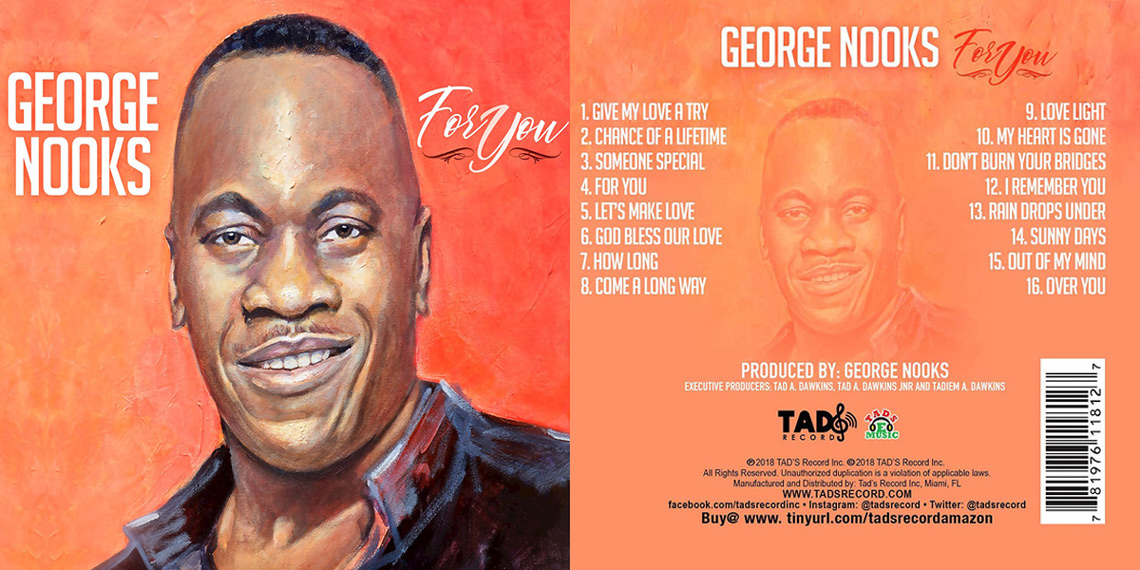 There's probably quite a market there to do a foreign tour as Prince Mohammed...
Most definitely. As Prince Mohammed.
It was Dennis Brown's birthday at the weekend and I just wondered if you could maybe share your personal memories of him?
Dennis Brown was a close friend. And he is a blessed soul. He is a very kind person. We spent a lot of time together. Both here, in the UK, the US. And I just care. Everything about Dennis Brown is okay to me. He's just this fine soul that you... he's always smiling. If you get mad at him he just smiles and you just break. (laughs) He couldn't do nothing wrong. I love that brother. And I wish he was still here but the Lord giveth and the Lord taketh. That was his time to go. So I just cherish the moments that I spent with him and the songs that I did with him. And the friendship. The good friendship. And I would always have his music too, to reminisce on. Because he was a great singer, man. He's still my number one singer. But it is what it is. He is gone and his memory will live on.

WATCH BELOW: June Lodge & Prince Mohammed (unknown impersonator) - Someone Loves You Honey @ TopPop 1982