Review
Album Review: J Boog - Wash House Ting
11/20/2016
by Gardy Stein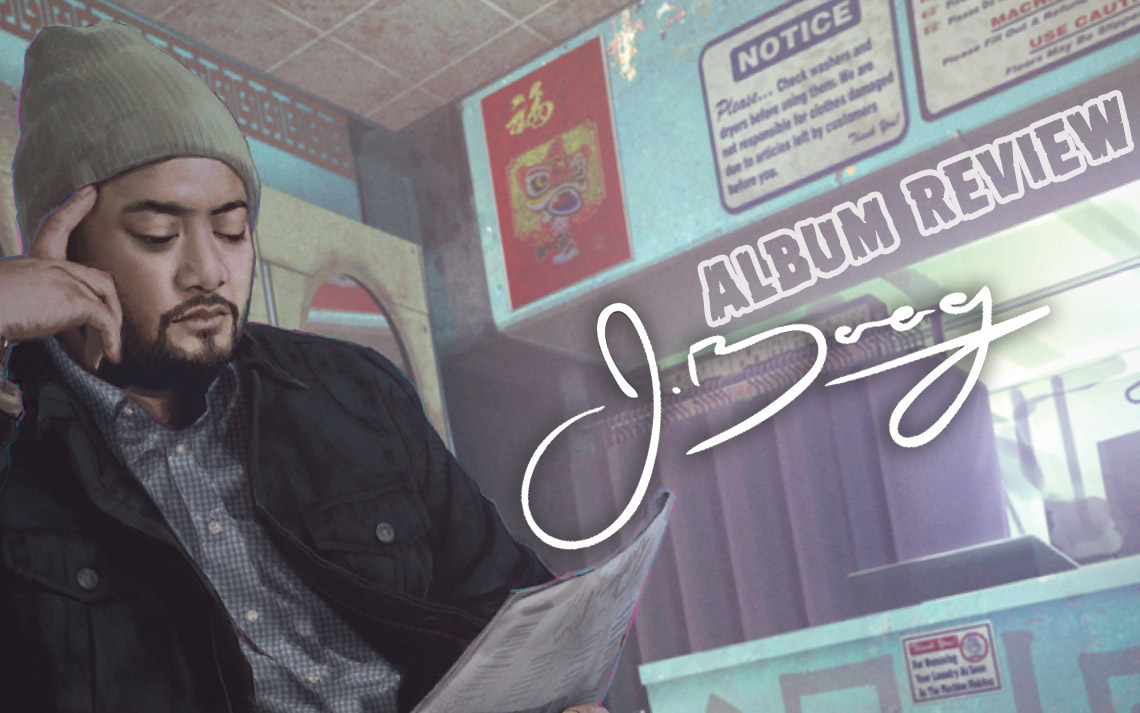 Do laundry today or go naked tomorrow.

The third album of Samoan Reggae-star Jerry Afemata aka J Boog brings us to the laundry room: after Hear Me Roar (2007) and the celebrated Backyard Boogie (2011), here comes Wash House Ting. It's a clean production indeed, one that bundles the excellence of international producers, musicians and engineers, e.g. mixer Shane C. Brown and masterer Mike Fuller. The title does not allude to an obsessive tendency for house-keeping, though – it's rather the name of the label under which the album is released, the Hawaiian Wash House Music.

J Boog introduces the album with a couple of solo-tracks. Nuh Wan Dat and Don't Worry, both very traditionally and modern Reggae, set the pace for a laid-back listening experience. Listening closely is a good idea anyway, as it reveals quite a few special treats. Background vocals sung by none less than Peetah Morgan, for instance. Or Germany's top-a-top producer Jr. Blender on tracks 8 and 13. Or Dean Fraser on saxophone in Rose Petals, a track that takes us into sweet love's realm. Likewise do the melodious ear-catcher Let Me Love You and Sweet Love, a piece of candy for the listeners who value experimental, jazzy hues. Consciousness has its place as well, of course. See Dem Deh, Brighter Day and Vex Me are songs with educational, uplifting and system-critical lyrical content, respectively.

Combination time: with a host of well- and lesser known artists, J Boog includes some fine, genre-transcending features on his album. With Chaka Demus, the song Good Cry (no opposition if you think of tears of joy!) turns into the instant skank-inducing music this artist is known for. Aarahdna, a powerful young singer from New Zealand, oooohs and aaaahs her way through I Got You, while US-singer Tenelle lends an equally soft touch to Cut This Off.

The energy is levelled up in Blaze It For Days where J Boog's trademark voice mingles with the ones of Lion Fyah & Gappy Ranks, resulting in an extremely interesting song. Different kind of Ganja tune! Modern Dancehall sets the pace for Lock It Off, with Fiji joining J Boog on the mic. A big surprise waits for us at the end: Gramps Morgan and the Gargamel himself, Mr. Buju Banton are featured in Raggamuffin. How (or rather, when) did they record that?

Wash House Ting is bound to consolidate J Boog's reputation as a serious, hard-working artist. And more work is on its way for him: having mastered the challenge of performing at the Welcome to Jamrock Reggae Cruise, he is now about to tour the US with third-generation singers Jo Mersa Marley and Jemere Morgan. Don't miss!
---
Release details
J Boog - Wash House Ting
[Washhouse Music Group]
Release date: 11/18/2016
Tracks
01. Nuh Wan Dat
02. Don't Worry
03. Let Me Love You
04. Good Cry feat. Chaka Demus
05. Rose Petals
06. Sweet Love
07. I Got You feat. Aarahdna
08. Blaze It for Days feat. Lion Fiyah & Gappy Ranks
09. Cut This Off feat. Tenelle
10. See Dem Deh
11. Brighter Days
12. Lock It Off feat. Fiji
13. Vex Me
14. Raggamuffin feat. Buju Banton & Gramps Morgan
Featured artists
Chaka Demus & Pliers
/
Gappy Ranks
/
Buju Banton
/
Gramps Morgan
/
Fiji