Review
Album Review: Gappy Ranks - Guide Me
04/30/2016
by Gardy Stein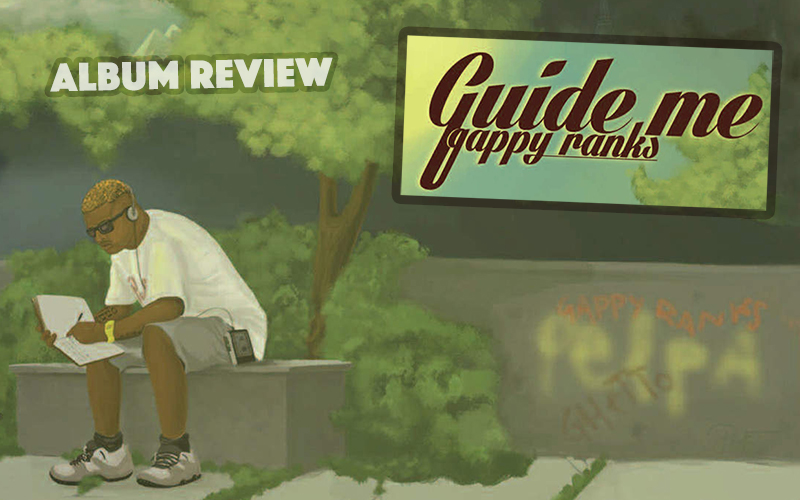 One of the wonderful things about reviewing an album is the amount of looking-forwardness this job entails. Looking forward to unknown artists, because they expose you to new, surprising tracks (whether or not they appeal to you in the end). Looking forward to known artists, because you are curious what they've come up with now. And looking forward XXL with a tingle of excitement to a few special artists, because you simply know that whatever music is bound to be sent out will be great. One of the latter is Gappy Ranks, who has deeply impressed me with his 2013 album Shining Hope, and thus I was keen to press play on his new release Guide Me.


I did, and what can I say? No disappointments here – the first title is captivating already! Riding the well-known Dancehall Sings riddim (a masterpiece on is own that even has a "making of"-video on originator ZJ Chrome's homepage), Gappy sings about his deep devotion to Jah and, being the title track, it sets the tone for the following 12 songs. Holding up a mirror to our society, Free My Chains on the pensive Going Home riddim by Larger Than Life Records decries some aspects of current urban situations and rejoices in the prospect of leaving Babylon.


I Rise now… wait, I know this instrumental. Still fresh in my ears from Bay-C's Eye For An Eye, Gappy Ranks adds another dimension to it by insisting on being grateful and generally sharing some uplifting lyrics with us: "I rise up and say good over evil, I only keep friends with positive people!" Listening to the only feature of the album, this statement is instantly believed. With J Boog he invited an artist whose high-pitched crooning seems like the perfect match to Gappy's own baritone. Conscious to the bone and fulla vibes, the Natural Vibration they sing about is directly transmitted to our pituitary glands where a bunch of endorphins are released. "Smiley face, Reggae music always sends me to my happy place!" – he takes the words right out of my thoughts!


Everything is once again directed to the Almighty, but of course the artist has something in store for the ladies as well. The Dancehall-Pop-anthem Wonderful, modern lovers' rock Murderer and the relaxed Never Before all celebrate the beauty of the empresses and this feeling called love.


In Picture On The Wall, we encounter heroes such as Moses, Noah, Bob, Garvey, Mandela, Malcolm X and Martin Luther King. History lesson in session! Another wonderfully conscious piece that reveals the humanitarian mindset of Mr. Ranks is Red Blood. It is a clear signal against racism and separation – and it tells us something about mutual respect which is a must, while still fully embracing the heritage you are part of: "I can't change the fact that I was born black. I'm proud of that! But me no dislike nobody else cause they got a different skin colour." Words of a true world citizen!


While the Jugglerz-production Notorious is as fine as its siblings (tracks 8 and 10 are produced by the German Soundbwoys as well), the last two tunes (Loyal Soldier and Good People) don't quite reach the high standards the preceding 11 titles have set, both in riddim and recording quality and vocal delivery. The lyrics, however, speak volumes again and consolidate Gappy Ranks' position as an intelligent and conscious songwriter. Thus the Album-cover (artwork by Claudio "Prof" Donzella) that depicts Gappy deeply absorbed in jotting down words in a note-book adequately captures the essence of his artistry. Guide Me is a true reflection of the levels this young man has reached by now, and, given that he keeps following this path, he will surely guide us to higher places in the future!
---
Release details
Gappy Ranks - Guide Me
DIGITAL RELEASE / CD [Hot Coffee Music]
Release date: 04/29/2016
Tracks
01. Guide Me
02. Free My Chains
03. I Rise
04. Natural Vibration feat. J Boog
05. Everything
06. Wonderful
07. Murderer
08. Never Before
09. Picture On The Wall
10. Red Blood
11. Notorious
12. Loyal Soldier
13. Good People


Featured artists
J Boog