Interview with Gappy Ranks
11/25/2013 by Angus Taylor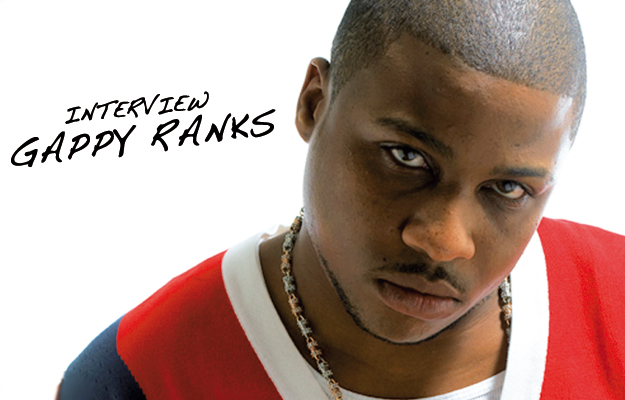 Life has thrown its fair share of challenges at Jacob Williams aka Gappy Ranks. Music lifted him from a onetime homeless youth from Harlesden, London, to a local success story.
 
Then he had to fight for international acceptance while shouldering the expectations of a UK reggae scene perceived from outside as being past its glorious best.

This year he faced a new challenge - adjusting from being London's hottest young newcomer to an established artist with the release of his third album Shining Hope.

Angus Taylor linked Gappy as he was about to embark on his East Coast and Central American tour to discuss the closing year in review.

Your first album Put The Stereo On was your "Studio 1" album. You've said in the past that it wasn't necessarily your first choice to be released but it painted a certain picture of you to the album buying public. Your second album Thanks & Praise was more modern and had dancehall, hip hop, trance and lots of different influences in there. For your third album Shining Hope you've gone for a modern sound again but it's 100% reggae only.
Going around the world and seeing where my strengths are – the people wanted hear me mostly through reggae music. People are very aware that Gappy Ranks does dancehall. I've just released a hip hop and dancehall crossover track with one of the biggest producers from New Zealand called Baddest which has been added to various playlists around the world.

But I wanted to do a full reggae album. Put The Stereo On was a reggae album but that was a Studio 1 album, as you said. Thanks & Praise had dancehall reggae and alternative beats like English Money.
This one is full reggae. It can even be termed a reggae pop album. It's got the lovers on there, it's got one or two rebellion tracks on there and the rest is upliftment. I think it is something that is needed – not only from Gappy Ranks but in the music right now. A lot of the music is covered on just the revolutionary side of it, but reggae music covers all emotions and I gave you different bits of emotions on this album Shining Hope. The world needs some hope right now. Everybody needs hope – even me.

One of the strongest tracks is Back To Reality – where you criticise yourself quite publically.
You have to remember this – just because you are born with a talent to do music doesn't necessarily mean you know how to use it – it's something you have to develop and it's a journey we have to take. It's easy to lose that hunger – especially in the music business. The hunger is the first thing to go and without the hunger there's nothing.

I've done what there is to do within the music – the only thing they say I haven't done is win a few awards. But in terms of the touring and people getting to know who Gappy Ranks is – that has been done. But I had to dig back in. I had to remember why I fell in love with music. Everything's for a reason and Shining Hope has definitely come out at the perfect time – not only for the music industry but in my life.

In that song you ask yourself "What happened to the big tunes you used to make?" Did you feel like the quality of your music was slipping?
Not necessarily slipping – it's what I was portraying. It's what the people were getting and what I was delivering. Gappy Ranks is so versatile and I have never set out a plan where I'm going to make this type of music or I'm going to be this type of artist. Being a Gemini where my creative personality is just crazy; I've rapped, I've sung, I've deejayed, I've produced. My problem is I set out too many tasks and put out too many things at the same time in terms of ideas. It's not that they are not good but you've got so much to do and not everything gets done. That's what Back To Reality is about. It's just about coming back to focus, know what to deliver and when to deliver it. It's all a learning process.

Some of the people on this album you have history with like Macro Marco, Bost and Bim as producers and Reddman as an artist. But you have added some different producers like Flava McGregor and Asha D and Jamaican artists Denyque and Exco Levi. So again like your style of rhythms, the album has a foot in the past and one in the future.
That's nothing new in the world of Gappy Ranks. I tweeted about three years ago "If you don't network you don't get work". I love networking and with social networking you can network with different people around the world. Wherever I go on my journeys I meet people who become friends and in turn become people who you work with to rise together. So as you say, it could be producers I worked with before like Macro Marco or established producers like Flava McGregor but I'm also bringing new producers like Asha D.

Now the story of Asha D is he is a radio DJ based in Leeds from Jamaica. I was always encouraging him to produce because his ideas were always on top. This is the guy who brought Gappy Ranks the Hot Milk rhythm. I was not given the Hot Milk rhythm by Peckings. I was given the Hot Milk rhythm by Asha D. He happened to come into the studio at that time and said "Why don't you try something on that riddim?" That day I did Put The Stereo On and delivered it to Peckings. This is the first guy who ever cut Stinkin' Rich on dub. He came to the studio the day it was made. So when he said he was starting his production – why not work with him? He has been there with Gappy Ranks. I've seen his rise and he's seen my rise. He produced Back To Reality, Nothing Comes Easy and First Sight with Denyque. For a new producer that's great. If you listen to that sound of those songs he sounds like an established producer.

Royal Order Music did Carpenter and that's getting crazy plays and reviews and love. I was given that rhythm by King I-Vier, a very good friend and top selector based on a top sound on the West Coast, Jah Warrior Shelter Hi-Fi and that is his label Royal Order Music. It was actually one of the last tracks to be added to the album at a late moment – maybe a month before mastering. It was a last minute thing but it really worked.

Let's talk about working with Reddman who not only is someone you've known for a long time but you worked with him in Suncycle Crew at a time when your life really turned around. Did you feel like a cycle was complete when you had him on your album?
Exactly. Look at the amount of stuff I've done from then until now and I hadn't included Reddman on it! The timing was perfect because Reddman has now developed to the stage where he can be heard. Through that time Reddman has been developing and working extremely hard – not only with Hot Coffee Music but with other producers, so I had to have Reddman on that album. He's seen the whole struggle as well. The obstacles and the good times as well as the bad times, so the song Nothing Comes Easy – that was perfect. Reddman also has a single now – his first dancehall single called Bodyguard which is getting great spins on 1Xtra and all around the world. It's like another springboard for Reddman so everything is happening at the right time and it's really exciting. You can hear the passion in that song and where me and Reddman are coming from. People who know me and Reddman from Suncycle days can really feel that effect and that unity and hear that story.

When you and Suncycle Crew were first bursting on to the UK scene reggae was not in a good place. You were UK reggae's shining hope. You were nominated for a MOBO. Now you're an established artist with three albums under your belt and there are other artists taking reggae and dancehall to the mainstream like Stylo G hitting the pop charts and getting a MOBO nomination. What do you think of today's UK reggae scene and where do you fit into it?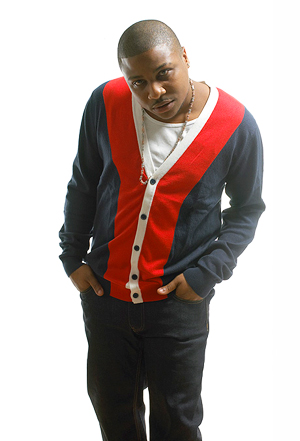 I'm proud of it. That's the whole point of Shining Hope. If you notice I'm not on the front cover. I put my son on there for a reason because that is the future. The future is important just like how it was important to the artists that came before me. I hope my music is forever but I'm not always going to be here. Nobody is always going to be here and that's why it is important to make leave stamps in this day. Not only in music – no matter what you're doing everybody should leave a mark on this world and that is important to me.

As for the scene now in the UK I am proud. Because who doesn't know that Gappy Ranks has made the scene back to where it is right now doesn't know the business. That's something I know that cannot be taken away from me. I could have done grime. I could have been your number one grime artist. We could have been having an interview about grime right now. We could have been having an interview about hip hop. We could have been having an interview about pop. I live in London so my genres were multicultural. I could have picked any one of them but reggae music has always been with me through its fight. I never looked for a mainstream crowd. I was never in search of a Radio 1 or a 1Xtra – if they come it comes but never ever think that Gappy Ranks will be a different Gappy Ranks on any of these platforms.

Reggae music brought me here and this is what I will continue to do. Even when some said "Don't do reggae music. Don't do dancehall. It's not going to get play, you're not going to get pay and you're not going to get nowhere". There's not a lot of money in music full stop. And reggae is at the bottom of all these genres that are making any money or noise or media attention. So there must be a reason why the people like myself in the UK and all around the world have continued to support it. It's a great thing.

That brings me to my next question. What do you think about the demise of Choice FM and its reggae content?
I'm very sad that in reggae music these platforms have always been ripped down around us. And I've seen this for many years especially in this country. But in terms of no longer having those three DJs playing reggae music – that really hurts. But this is the corporate UK and we have to ask the question – if this is such a multicultural country that they boast this to be then why isn't this portrayed through our media? If you go to France and certain other countries it's compulsory that national music play. But it's nothing new to reggae so it's nothing that's going to hurt reggae. But at the same it could have been very nice to see even one of the reggae DJs kept on Capital Xtra. The year's not over and a new year's going to start – let's see. This is still a new topic.

A lot of dancehall artists seem to be coming with reggae albums in the last few years. Capleton did a reggae album, Busy Signal, Mr Vegas and now Shaggy's just done a reggae album. It wasn't such a big departure for you because you've already done Put The Stereo On. But why has there been such a change in the business in the last few years?
There's so much great musicians right now and as you said there's this great new thing where everybody's dropping a reggae album. I just want to make it clear for the record that this is not the case with Gappy Ranks – it's no follow or anything like that. As you stated and as you know Gappy Ranks has been doing reggae music. But I thought it was definitely important right now. I could give you and them a dancehall album right now. But it all comes back to my song Back To Reality. For every single question you've asked me today there is an answer on my album on one of those tracks. Even when you asked about Choice FM? "Everything's Going To Be Alright".

That there may be an answer to my next question on your album notwithstanding - what do you think about what's happening in Jamaica? With young artists like Chronixx – who came to London for the first time recently - bringing reggae music back into the media spotlight there?
You have to remember reggae has always been in Jamaica. But as you know it declined for many years. Remember Jamaica went through a stage where they were bringing out the dancing tracks and then it came to more of the summery tracks so the reggae wasn't really being heard in productions coming out.

Artists like Chronixx, Kabaka Pyramid, Protoje, Torch and Exco Levi – they all came at the right time. Their arrival was a pinpoint for reggae music. It's so refreshing to hear the production, the songs and the topics coming out of Jamaica from new talent. And you have to also credit the artists before them that were doing reggae music. Because they kept it alive.

The only thing I don't agree with is that there is some sort of reggae revival. There is no reggae revival because reggae never died. You can only revive something if it's dead. I like to think maybe reggae had a little nap. And then just woke up and washed out its eyes and freshened up and its back on the road. So it's good. I love it. And just imagine what's going to come in the future now.

In your lyrics on this album you talk about your African heritage. You also say on Sell Out that just because someone doesn't have locks doesn't mean they don't know Rastafari. Are you Rasta?
I was brought up in Rasta. My father's a Rasta. But I can't say I'm Rasta because this is something that people take seriously. The Rastas that really hold the order and do the daily duties that somebody who is Rastafarian should do. That doesn't mean I don't know Rastafari. I'm very in tune to Rastafari and think every day I am surrounded by Rastafari. But to say I'm a Rastafarian I don't think that would be respectable to the Rastafarian community.

In your lyrics you talk a lot about your time at school. Have you read the story in the news about the Harris Academy in Upper Norwood banning slang words – particularly Jamaican slang?
No, but I wouldn't be surprised. What you have to remember is reggae music is so powerful. It can change minds and it can change directions of the world so some people don't want these directions to be changed because they have ulterior motives. But as I said, reggae music can never die. The truth has to be heard. And school is so important that if you attack school you attack everything because education is the cure to all the problems of the world. If you look at the places where there's the most crime and poverty there is no education there. Look at the places where people are thriving – all the education is there.

You cannot sell knowledge. You cannot buy it in a shop either. You cannot obtain it by stealing it. It has to be shared amongst one another. That's how we rise and that's how we build. You can't rise by yourself. So I'm always going to be singing about school. If you listen to Gappy Ranks lyrics you hear a lot about the word "school" and you hear the word "food" and lots of different things but all these things are made up of life. And another thing about Gappy Ranks' songs – honestly, 90% of it I don't even know what I'm talking about – between me and you!

Are you telling me this off the record?
Actually, put that in the interview! 90% of what I sing about I don't know what I'm talking about. Because I've always felt a presence where I'm being given this information and I have to decipher it. There are some songs I've recorded and listened to them back and I've learned from them. It's like I'm speaking to myself. You understand?

Well you've said before you don't write anything down.
Exactly. So there's no planning. This is music so what I write about is bigger than me. It's also for me.

You have a son now and he is on the front cover of your album. What advice can you give to the next generation?
I'm still learning you know. That's very important. Learning. Wanting to learn. The more you learn is the more you can develop.

You will never know yourself. Because every day you get to know something different about yourself and this is going to continue until the day you are no longer here. So you will never know the full story. But you can help write your story. You are a co-author. The way you are going to get there is through learning.

Respect yourself. You have to respect yourself because if you don't respect yourself nobody's going to respect you. When you can understand yourself people can understand you also. Everything you need is within. I just posted something on Facebook and it was "You can't use the tools of man to do the work of God".

Is God important in your life?
Of course. God is important in all life whether you accept it or not. Just look out of your window and look at the sky, look at the trees, look at all things nature and non-manmade. That's proof enough of how important God is. For me, anyway.

You've got people all around the world so you have some people who don't believe in God and you have some that believe in other types of God. To me there's only one true God and whether you accept it or not the importance of God is there and surrounds you. Nobody's perfect – especially me. I've always know that something higher than and bigger than man has always been guiding me personally within – giving me inspiration and certain attributes. So I gave Jah all the glory – but when I say Jah I'm not saying Selassie I – Jah short for Jahova – Jah from Yahweh. I give Jah all the Glory. All the glory.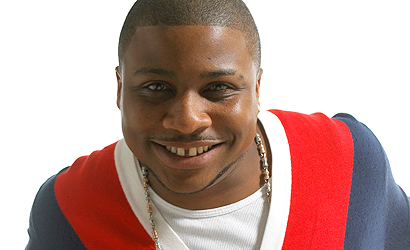 What is your fourth album going to be like?
You're just going to have to phone me up the next time Angus and hear that I've brought out a certain type of album. But I guarantee one thing – reggae music will always be at the forefront of it. Reggae music is compatible with any genre. Don't be surprised and don't be put off either.
Everybody thinks reggae music can just be obtained from a West Indian house or a West Indian background. That's a lie. That's a myth. Because it doesn't matter when you come into contact with reggae music – it's going to become part of you and this can happen anywhere around the world. So don't be surprised.

But you can put your money on maybe a dancehall album. I have never given a dancehall album and I'm working with some great producers right now from Jamaica like So Unique, Social Yard, Push A Yute, Not Nice, Wonda and Burro from the Sly and Robbie camp sent me a dancehall rhythm. So it could be a dancehall album. As a matter of fact let's say Gappy Ranks will give them a dancehall album next year. But Shining Hope – one year promotion minimum.

How would you describe 2013?
Challenging. Most of the year was spending getting and preparing my new album along with the constant touring. Being on the road and being back here and having to be juggling getting the album ready along with my own personal life. The challenges are what they are – and I invite them. Those challenges keep me going, test my strength and my levels and see how far I can go.

The highlight has been getting the chance to release my third album. To know that I've reached a third album and it's an extra collection to my catalogue and to be able to still be relevant – maybe not as the hottest artist now but still maintaining relevance in terms of airplay, networking and touring. Definitely on the touring presence that hasn't stopped. But the highlight is definitely bringing out the album and achieving and reaching that far.