Frankie Paul is Dead!
05/19/2017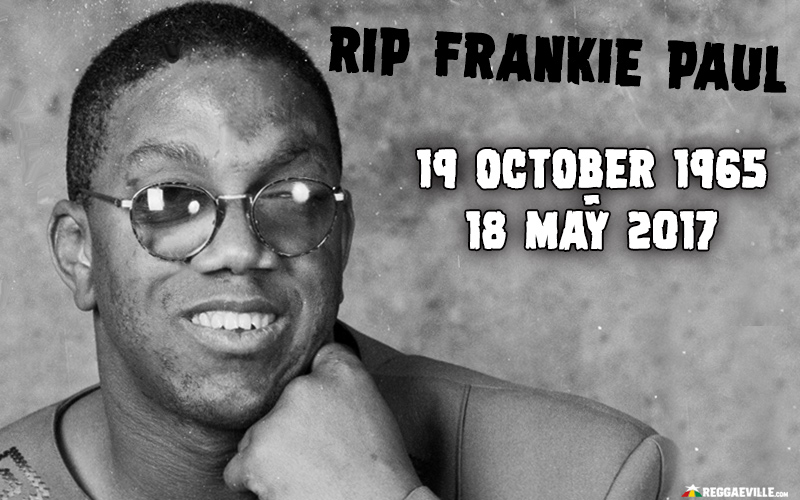 Legendary singer Frankie Paul is dead. He passed away Thursday night in Kingston, Jamaica at the University Hospital of the West Indies (UHWI), where he was a patient since last month. He had been suffering from kidney problems and was on dialysis twice a week. In January 2016 Paul underwent surgery to amputate a foot and part of his leg.

Frankie Paul was born blind but as a child had his sight partially restored by an operation on a hospital ship. He sang for, and impressed Stevie Wonder when Wonder visited the school that Paul attended, prompting him to pursue a singing career.

He first found fame in the early 1980s, and he recorded prolifically throughout the decade. He has recorded for virtually every producer/studio in Jamaica at some time, and has been known to release several albums a year.

Notable releases include the popular Sara, Pass The Tu-Sheng Peng and Worries in the Dance.

Watch a live video of Frankie Paul performing @ Reggae Sunsplash 1991 here: