Masterclass - New Lt. Stitchie Album out in April 2019
01/09/2019 by Reggaeville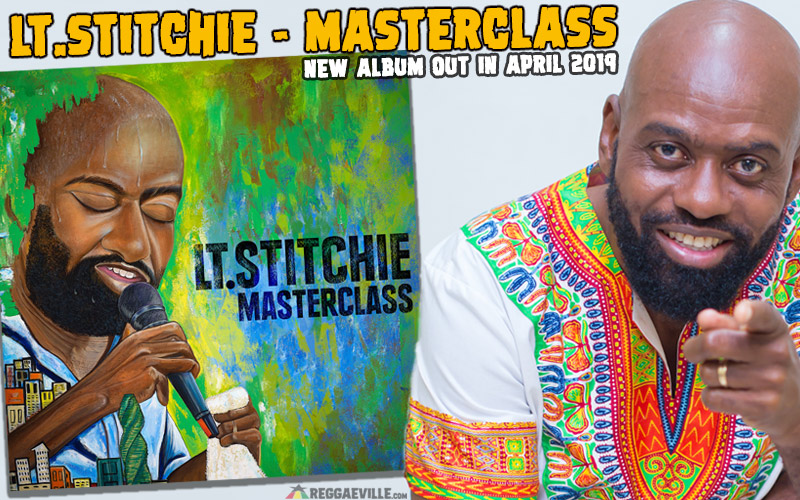 The Dancehall Governor Lt. Stitchie is back!

Nine years after his last album (Serious Message - 2010), a new Stitchie longplayer entitled Masterclass is scheduled for release on April 12, 2019.

Reggaeville was granted a full album preview and we can confirm that it was worth the wait: 17 tracks featuring guest artists Lukie D, Agent Sasco, Ricky Stereo, Million Stylez and Fantan Mojah!

The first single, Angels Surround Me, will be out this Friday (January 11, 2019) accompanied by a new video. Stay tuned!

We have the honor to reveal the album cover and tracklist:
01. Nuh Normal
02. Witness feat. Lukie D
03. Angels Surround Me
04. Like An Arrow
05. If You Could Be feat. Agent Sasco
06. Pen & Paper
07. Heaven feat. Ricky Stereo
08. Dollars
09. Free Up
10. Emergency feat. Million Stylez
11. Business
12. Dem No Good feat. Fantan Mojah
13. Warrior
14. Vex
15. Liar
16. Speak Life
17. Jump

The majority of the Riddims were produced by Manudigital.
Additional Riddims by Pascal Barro, Irie Ites, Craig McDonald & Mistah P. Marchal.
Label: X-Ray Production, Executive producer: Lt. Stitchie.

Masterclass is Stitchie's 22nd studio album. He will present it this summer on the stages of European festivals alongside the beatmaker Manudigital.