Review
Album Review: Exco Levi - Narrative
11/23/2017
by Gardy Stein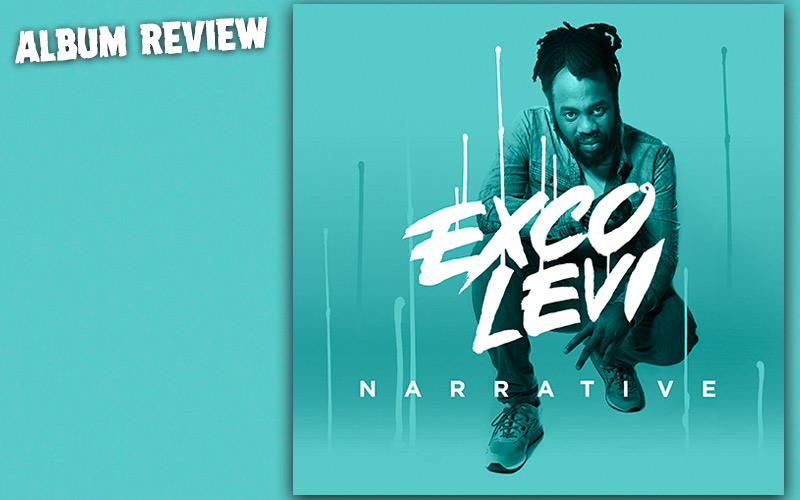 "My music is touching on many sub-topics, real issues that are going on, so this is what the album is about. That's why I named it Narrative, because it's telling different stories. It's a part of me that I present to the world!"
The storyteller behind these words is Wayneford Omaro Levy, better known as Exco Levi. For his sophomore album Narrative he has teamed up once more with German producers Silly Walks Discotheque, the duo which is already responsible for the artist's previous hit singles Jah Nah Sleep and Storms Of Life. This time around, the collaboration resulted in a full, 13-track release, a blend of existing riddims and new tracks recorded exclusively for the album, everything mixed by Syrix and mastered by Stefan Flad (Red Kitchen) to ensure a consistent sound quality. Both Austria's Irievibrations Records and Josi Coppola and the Evolution Band threw in their expertise as well, creating the instrumental backdrop for the narrator's gripping vocals.
Further diversity is added with Trouble, a track contributed by Penthouse Records, the beautiful Part Of Me, an emotional livication to Exco's mother produced by Toronto-based Mike Kfos, as well as Raging Fyah, who flavoured the final Redo with their signature sound. These three alone attest for the thematic spread the singer unfolds, and especially Redo shows how seriously he ponders existing problems. Another example of this reflective ability is the contemplative Frontline Soldier, a sad account of the senseless dying of young men in ongoing armed conflicts around the world. "Jah why?" More life lessons are conveyed in Nothing At All, Maga Dwag, Wise Man and Money Can't Save You, the latter a surprising reunion with the Drop Leaf riddim.
Of course, being the life-affirming artist he is, Mr. Levi also has some high-spirits-songs in store for us. Thus, My Moment and Feel Like Dancing will get you in the groove with uplifting lyrics and sweet Reggae beats. Speaking of: yes, Don't Cry is a reference to Marley's original, wrapped in an extremely danceable beat that will certainly shake airwaves and dances alike. Burn, a combination with none other than Sizzla Kalonji, plays in the same league, celebrating Rasta Livity and Repatriation.
"Sekkle dung, sekkle dung, cease, cease, cease…" – Old Capital can't be left out from this review! One of my personal favourites, it grants a very honest, intimate view on Spanish Town, a city that was indeed the capital of Jamaica until 1872. Make sure you listen closely to find out which talented artists originate from that place!
With Narrative, Exco Levi has managed to weave widely varying threads together, creating a fabric of message and sound everybody can relate to. Open your hearts and ears to the stories this artist has to tell!
---
Release details
Exco Levi - Narrative
DIGITAL RELEASE [Silly Walks Discotheque]
Release date: 11/24/2017
Tracks
01. Nothing At All
02. Old Capital
03. Burn feat. Sizzla
04. Feel Like Dancing
05. Don't Cry
06. Part Of Me
07. Trouble
08. My Moment
09. Maga Dawg
10. Wise Man
11. Frontline Soldier
12. Money Can't Save You
13. Redo
Produced by
Silly Walks Discotheque